We are all for recycling projects here. If you love Mother Earth as much as we do, we give you the following ideas for stool or ottoman DIYs. The following make use of unique materials that are on their way to the landfill. Powered by your creative energies, you can use said materials to fashion new DIY stools or ottoman for any room in your house.
1. Wire Spools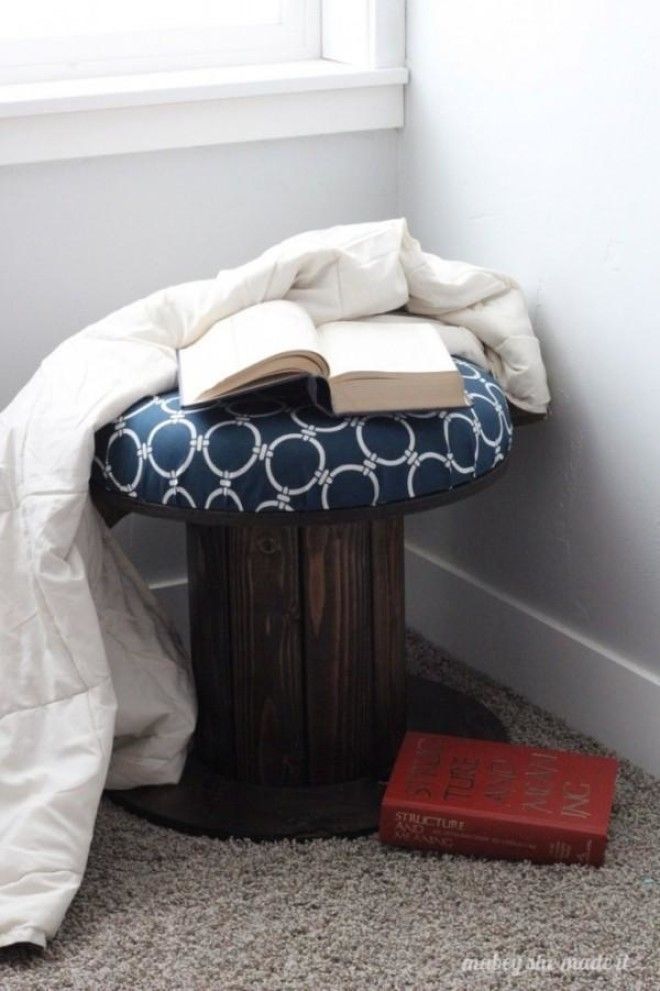 Where exactly can you get a wire spool, you ask? Well, you have plenty of sources. You can get them for free if you know any electrician. You can also try Craigslist. Two spools were needed to make this stool. However, you can make do with one if you also add a circular wood plaque as base for your upholstered cushion.
2. Paint Bucket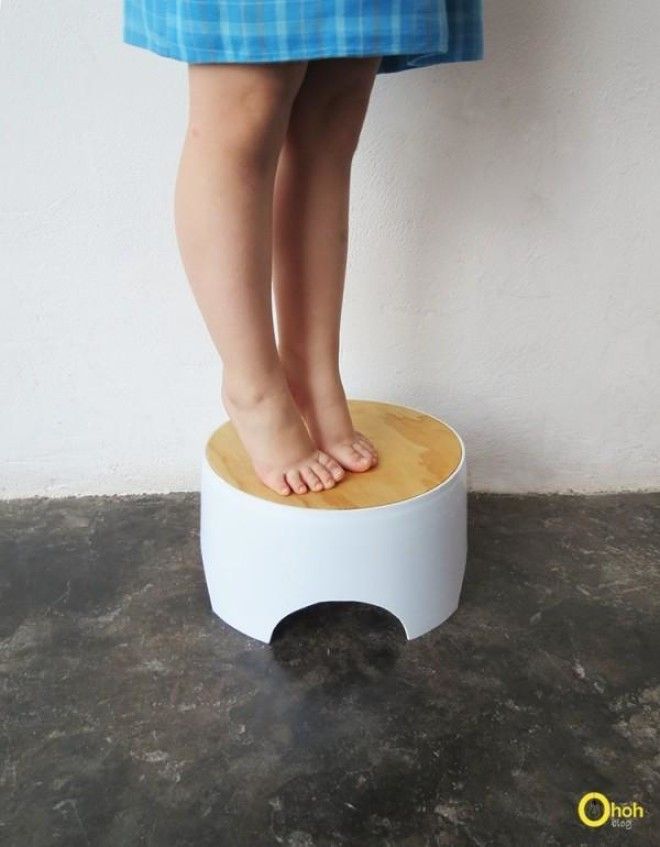 Got an empty paint bucket in your garage? With the help of your handy jigsaw, sand paper, glue, and varnish, you can turn it into this cute stool for your kids. As you can see, the bottom part of the bucket is used for this project. This bottom becomes the new stool's top. To enjoy a more finished look, glue a round piece of wood to your bucket stool top.
3. Skis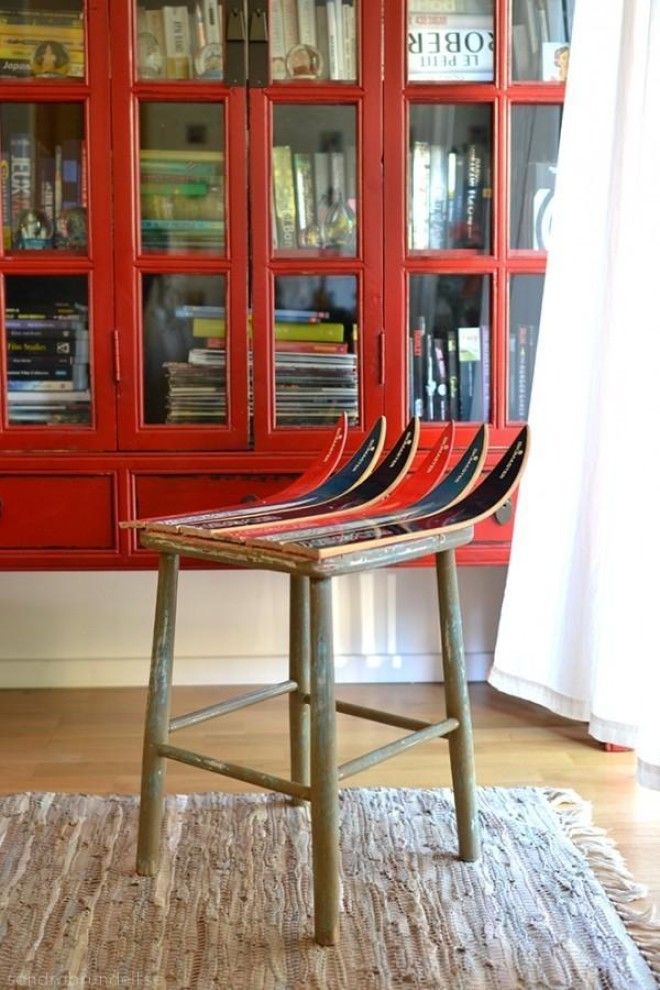 This is a wonderful addition for any man cave. As you can see, the unique material was not used here to make the entire stool. The skis were added only to the top of an existing chair. If you want to make your own, you will need three pairs of skis, an old stool, screw and screwdriver. You will need sandpaper as well to polish your halved skis before attaching them to the old stool.
4. Yardsticks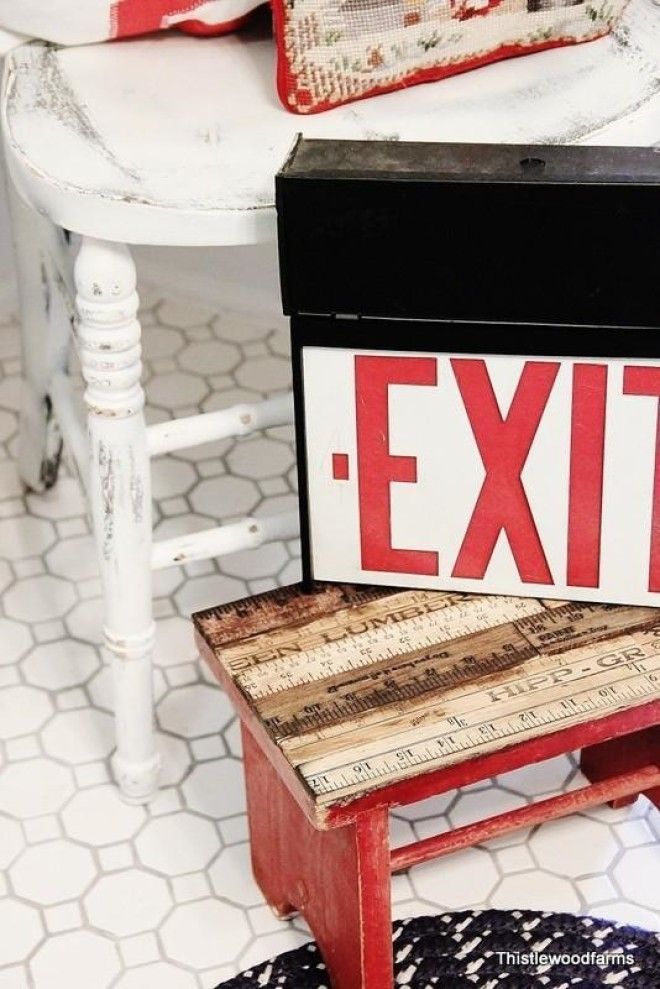 I love a good yardstick DIY project so I had to include this easy low stool makeover. This furniture DIY involves cutting yardsticks to fit the top of an old stool. You will then glue said yardstick pieces to the top of the stool using wood glue. Let dry for 24 hours before use.
5. Tire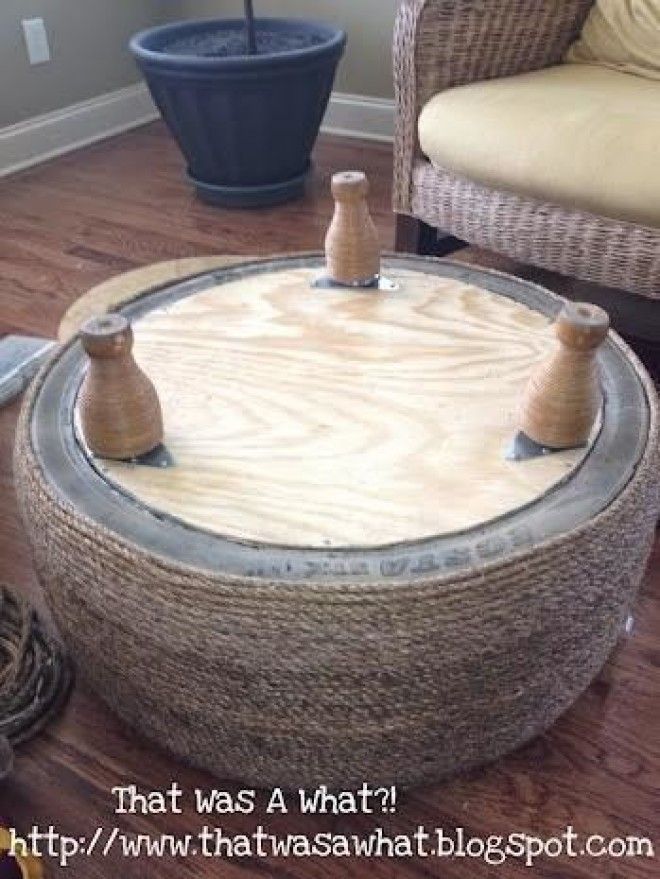 Yes, tires can be fantastic materials for making an ottoman for your home. The best way to cover them would be to use rope. You will wrap the tire with rope using strong adhesive. Screw round pieces of plywood to cover the top and bottom openings of the tire. Attach ottoman legs to the to bottom and continue adding rope to the other side (the top of your ottoman).
6. Milk Crates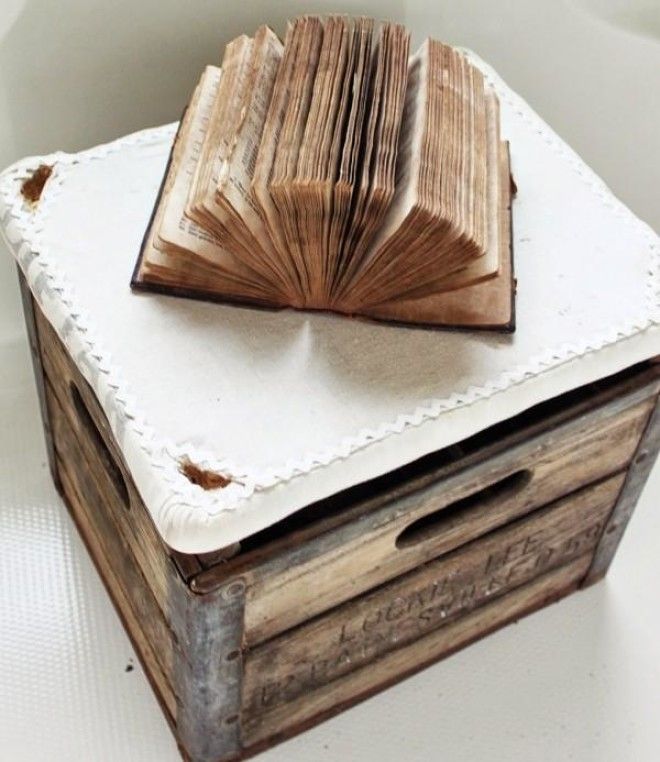 These milk crates can be great storage ideas but they are wonderful for seating as well. When you see some at the flea market, grab some and several sets of caster wheels. Cut a piece of plywood to fit the bottom of your crate before attaching the wheels. For the upholstery top, you can fashion one easily using another square piece of plywood, foam, and fabric.
7. Galvanized Bucket
Galvanized buckets, much like the plastic kind, are fantastic for making a DIY ottoman. You can get galvanized buckets from Target if you're particular about the color. This DIY projects involves only creating the upholstered top for the ottoman. This can be accomplished using thick plywood or MDF panel, foam, and fabric.