From sea to sea, America is jam-packed with amazing foods and local specialties.
From regional delicacies to to-die-for dishes, we found the one food you should eat in every US state.
We chose the most iconic and famous dishes, taking local recommendations into consideration, and picking items you simply can't get anywhere else.
Whether you have a sweet tooth, a preference for spice, or love biting into a succulent piece of steak, we've got you covered.
ALABAMA: Fried green tomatoes are an iconic Southern side dish consisting of unripe tomatoes fried in cornmeal, and were made famous by the 1987 novel "Fried Green Tomatoes at the Whistle Stop Café" and its subsequent movie.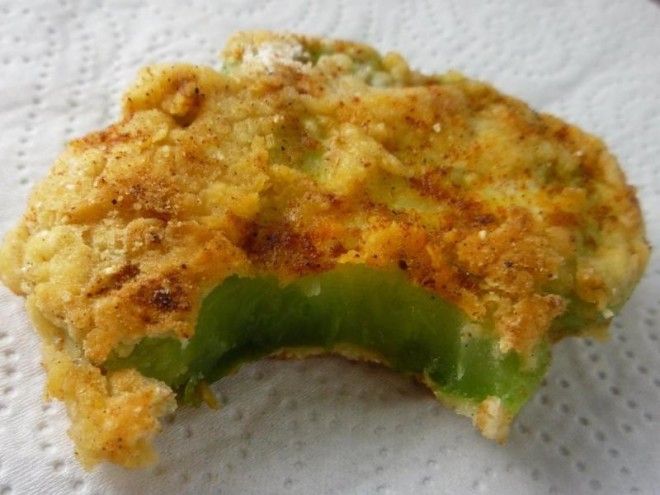 ALASKA: They don't call them king crabs for nothing: these prized crustaceans are rare and incredibly dangerous to catch, making king crab legs an expensive delicacy.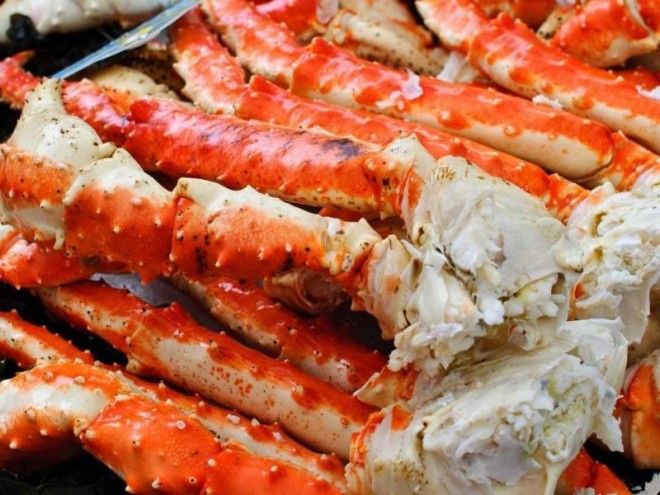 ARIZONA: Chimichangas—deep-fried and meat-filled tortillas—were allegedly invented in Tucson after a burrito was accidentally dropped into a fryer.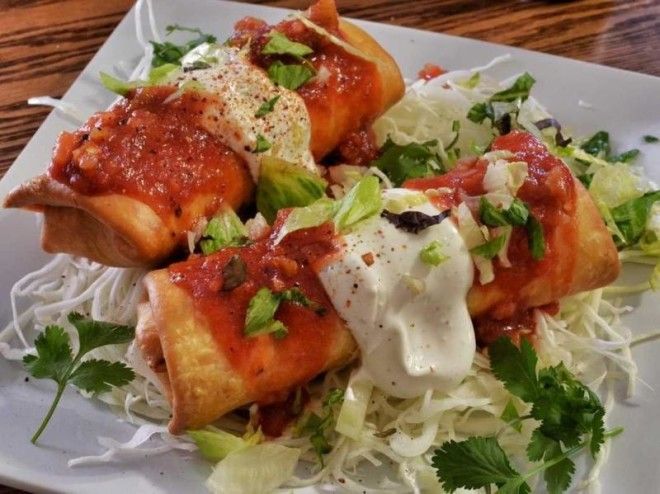 ARKANSAS: Cheese dip is a simple but essential part of Arkansas food culture: The state even hosts the World Cheese Dip Championship and has a cheese dip trail.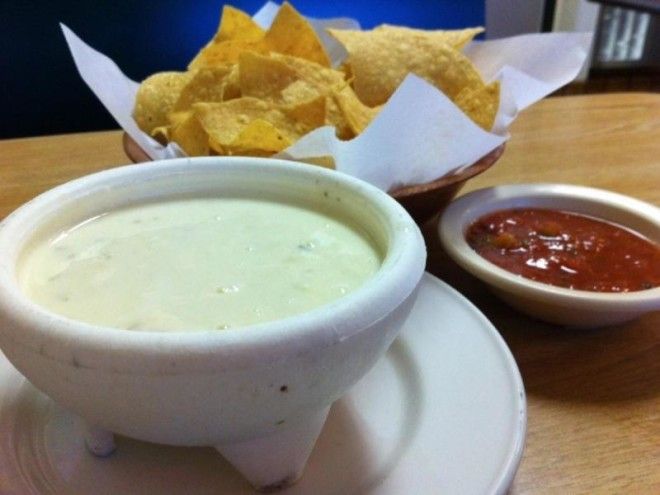 CALIFORNIA: While probably not invented in California, which prides itself on having the best and most authentic Mexican food outside of Mexico, a crispy, flaky fish taco is a must for anyone in the Golden State.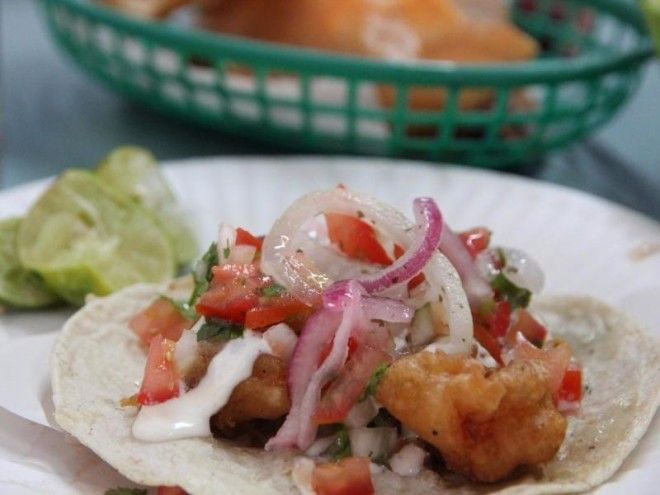 COLORADO: Feast on some light, crispy, and protein-rich Rocky Mountain Oysters (also known as Prairie Oysters)... aka fried bull calf testicles.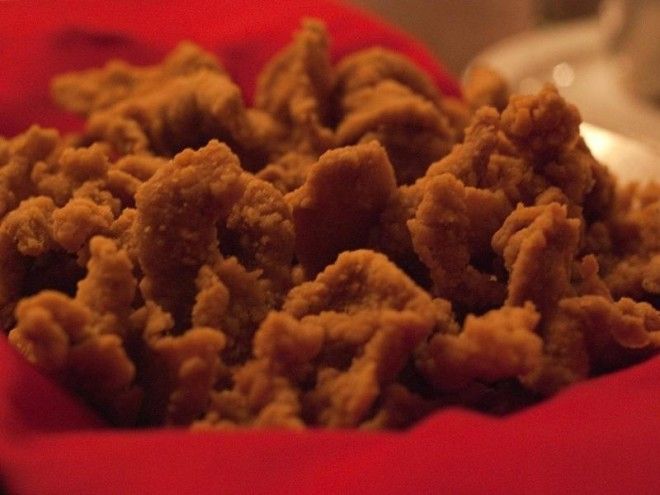 CONNECTICUT: While people like to argue about Chicago- versus New York-style pizza, they're overlooking New Haven-style pizza, also known as "apizza," which put the small town on the map.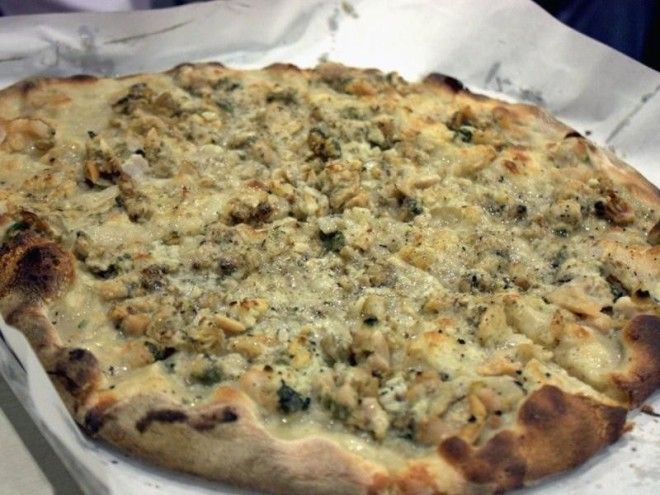 DELAWARE: Vinegar French fries are a Delaware mainstay. Here, spuds are soaked in vinegar, then refrigerated before getting fried. The originals can be found at Thrasher's on the Rehoboth boardwalk.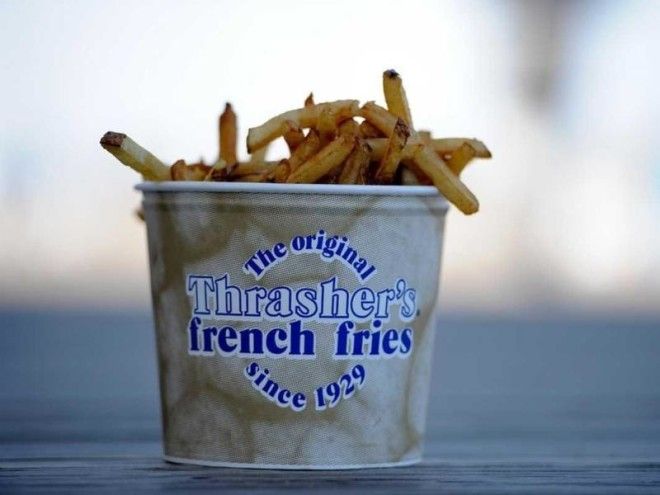 FLORIDA: Key Lime Pie is believed to have been invented by sponge fishermen in the Keys, who would have condensed milk, eggs and lime aboard their boats when traveling for long periods of time, and no access to an oven.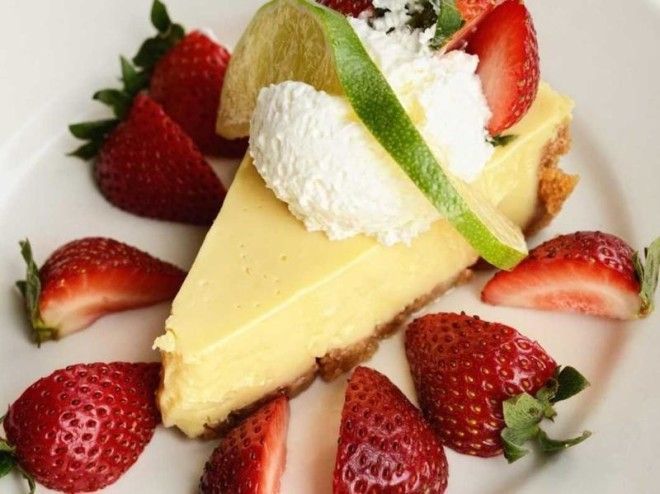 GEORGIA: There's a reason Georgia is called the Peach State, so sink your teeth into a sweet, juicy peach in the form of a crispy peach pie.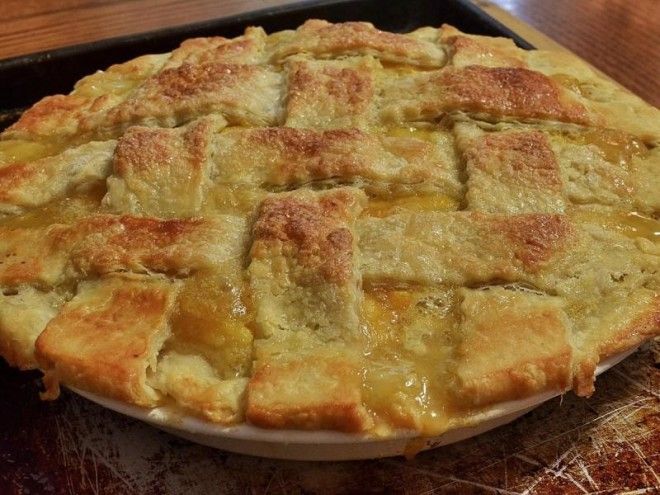 HAWAII: Hawaiians love Spam, which they were introduced to during WWII. The Japanese in the area quickly adopted the canned meat, turning it into Spam musubi, a sushi roll of sorts that is made with grilled Spam, sticky rice, and nori seaweed.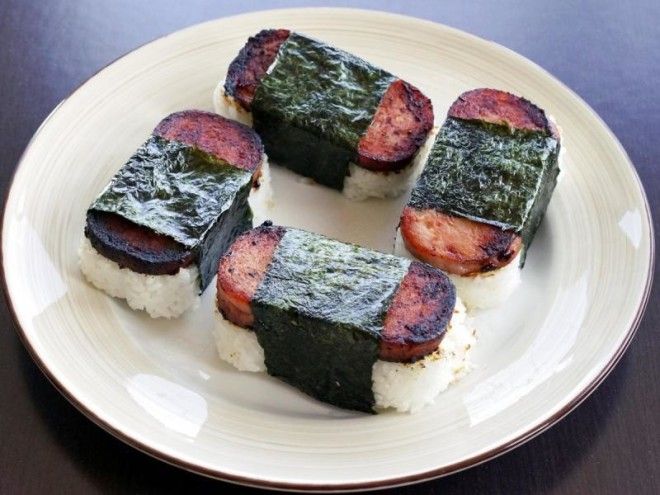 IDAHO: Idaho is sometimes called the "Potato State," so enjoy its main crop as a creamy potato chowder with diced bacon on top.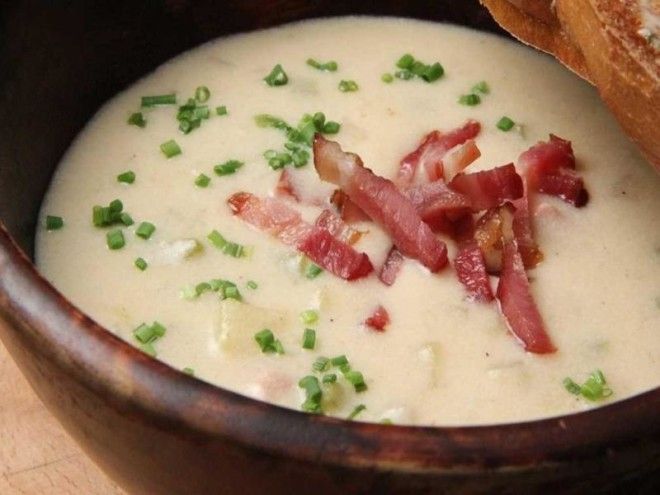 ILLINOIS: Despite being highly polarizing (you're either a New York-style or Chicago-style pizza lover), there's no doubt that deep-dish pizza, with its thick flour and cornmeal crust, is Illinois' signature dish.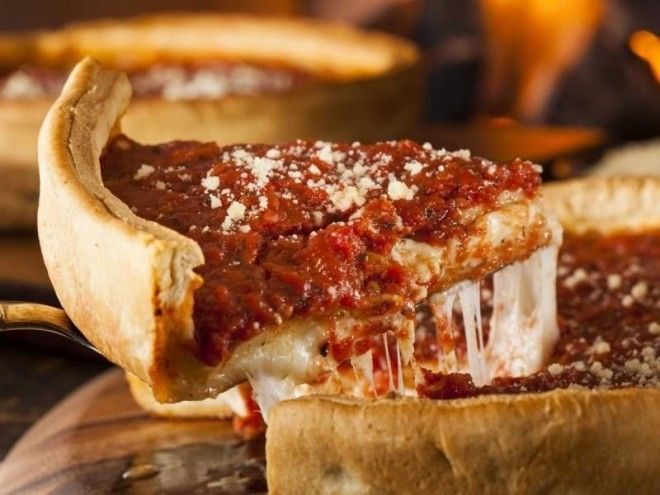 INDIANA: Hoosier pie, which is made with sugar, heavy cream, vanilla, and cinnamon, is Indiana's official state pie. There's even a Hoosier Pie trail for visitors.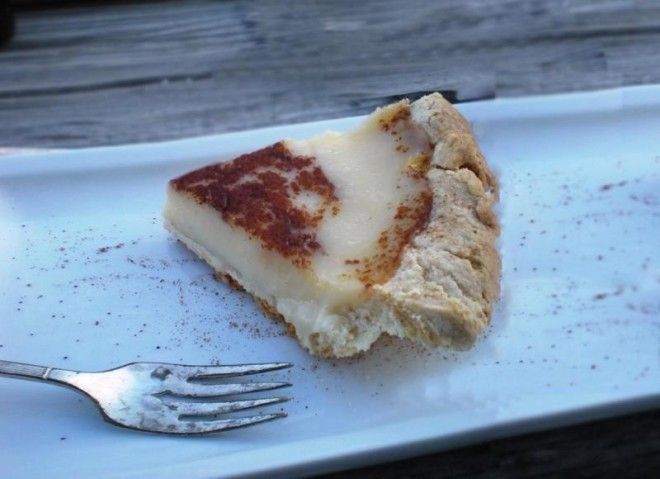 IOWA: Similar to a German schnitzel, Iowa is famous for its pork tenderloin sandwiches, which contain a breaded and fried pork cutlet.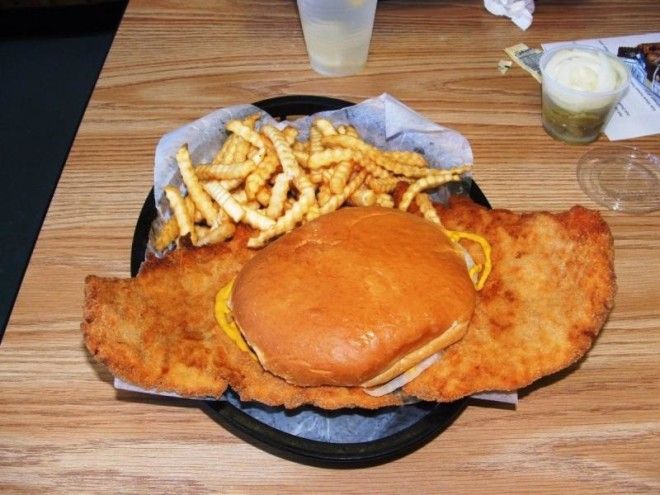 KANSAS: If it's eponymous, it's probably worth eating. Kansas City-style barbecue is a regional way of slow smoking meat, said to have originated in Kansas City at the turn of the century. Kansas City ribs are a must, and feature a thick tomato- and molasses-based sauce.
KENTUCKY: The original KFC is located in Corbin, but you can get great Kentucky fried chicken almost anywhere in the state.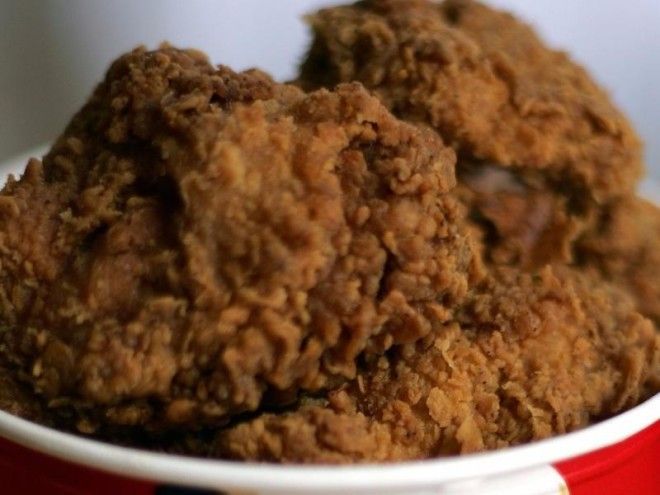 LOUISIANA: Po' boys are sandwiches stuffed with fried catfish, oysters, soft-shell crab, or even gator. Legend has it that they were invented by two restaurant owners and former streetcar conductors in New Orleans who created them to feed their colleagues, who were on a strike against the streetcar company in 1929.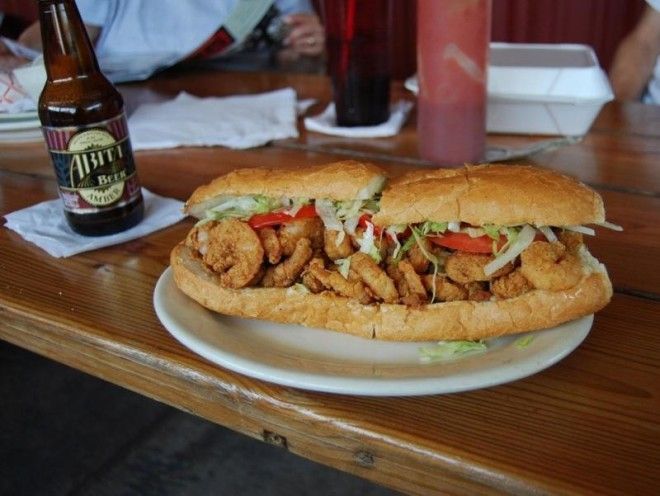 MAINE: Maine is lobster mecca, so savor every succulent bite of a lobster roll, made with a little tangy mayo, and served on a soft hot dog bun.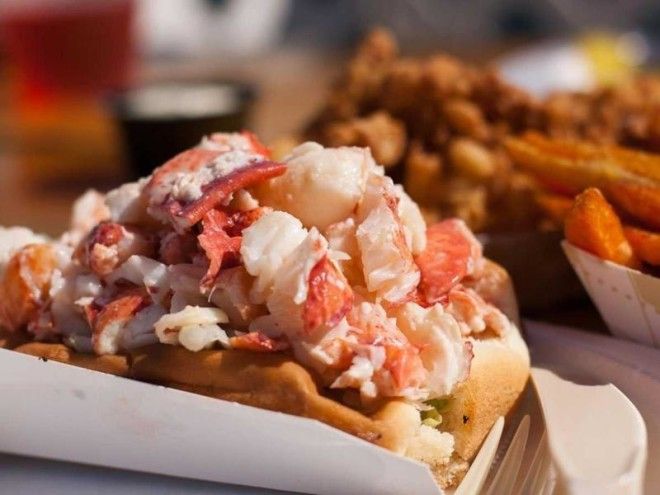 MARYLAND: You can't go wrong with anything crab-related in Maryland, famous for the eponymous Maryland crab. Indulge in a tender, buttery crab cake lightly spiced with Old Bay seasoning, a Maryland original blend of herbs and spices.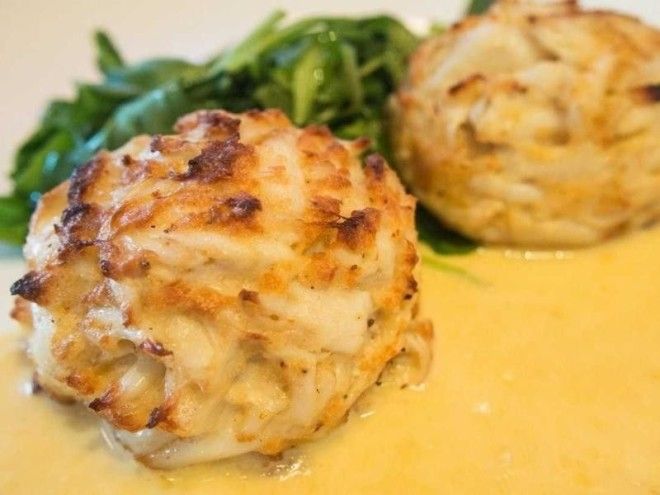 MASSACHUSETTS: Clam chowder is a New England tradition — American author Joseph C. Lincoln even wrote "The Battle of Bunker Hill was fought for–or on–clam chowder; part of it at least, I am sure it was." New England clam howder, sometimes called Boston chowder, unlike its many impostors, is cream-based and full of of potatoes — and never ever tomatoes.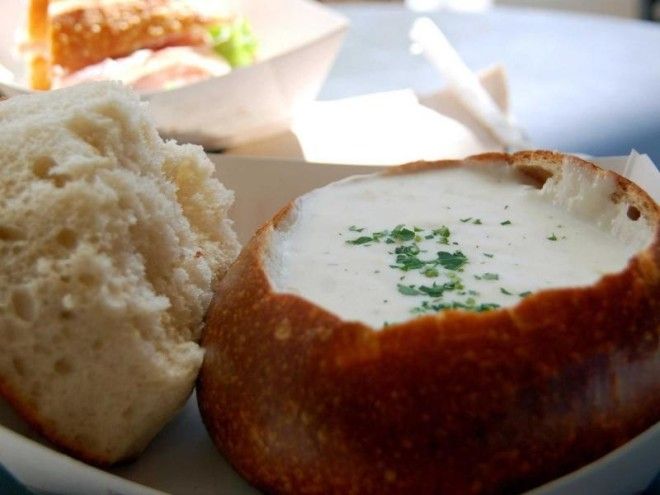 MICHIGAN: The Coney Dog is unique to Michigan, and sometimes referred to as a "Michigan." It's a steamed hot dog on a bun, topped with a meaty, chili-like sauce and diced onions.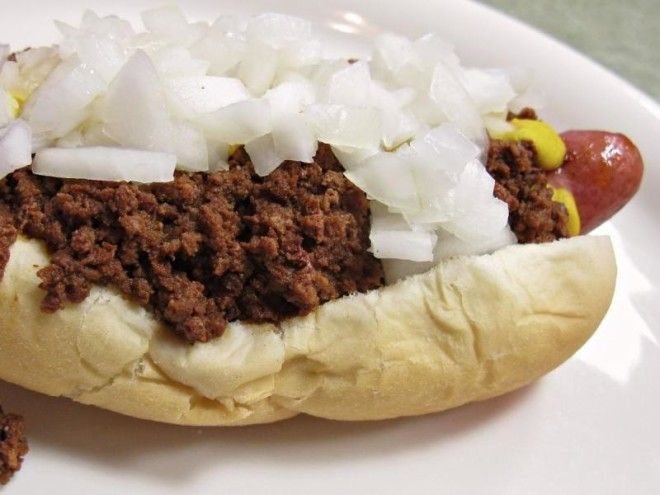 MINNESOTA: The walleye is the state fish, and Minnesota eats more of it than any other state. Enjoy its soft, flaky texture on crispy bread as a walleye sandwich.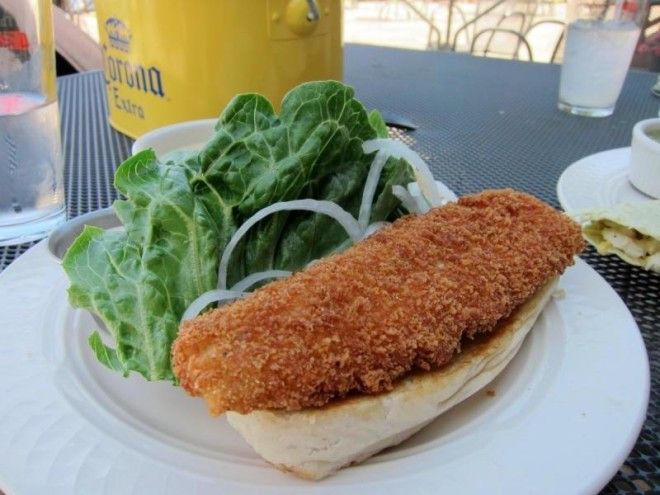 MISSISSIPPI: Almost 60% of the country's farm-raised catfish hails from Mississippi, so it comes as no surprise that the bewhiskered fish is a popular dish here, usually grilled, blackened, or fried to crispy, flaky perfection.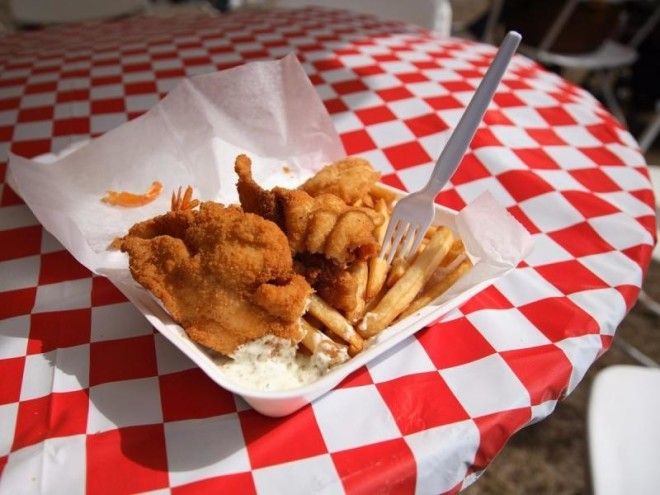 Missouri: Breaded and deep fried ravioli, known as toasted ravioli, is a popular appetizer in Missouri, where it's usually served with a side of marinara sauce. A handful of establishments claim to have invented the dish, though most will agree it originated in the Italian "the Hill" neighborhood of St. Louis when a ravioli was accidentally dropped in a deep fryer.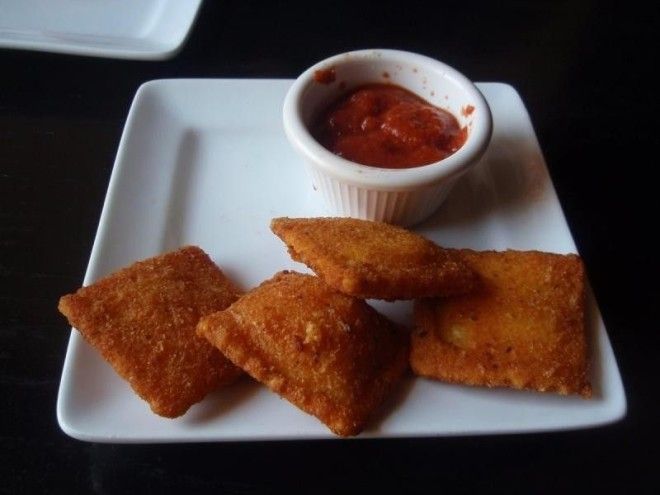 MONTANA: Savor a sweet and rich slice of huckleberry pie. The berries are native to high altitudes like the high mountains of Montana and make the perfect filling for a decadent pie.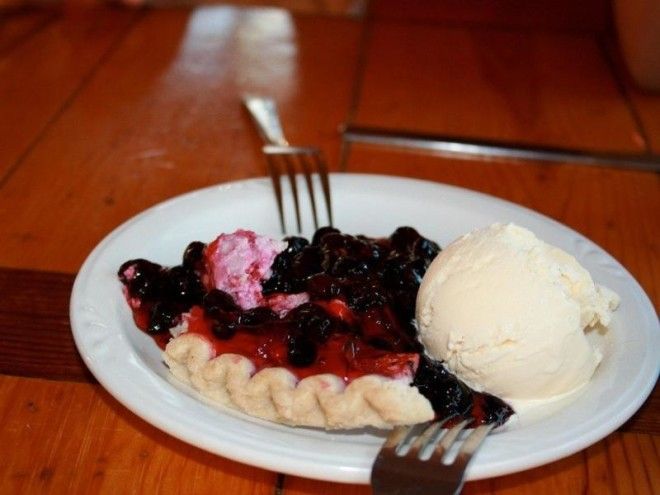 NEBRASKA: Runzas—meat-filled bread pockets—can be found all throughout Nebraska. Similar to a homemade Hot Pocket, the pies make for a savory and hearty snack or lunch.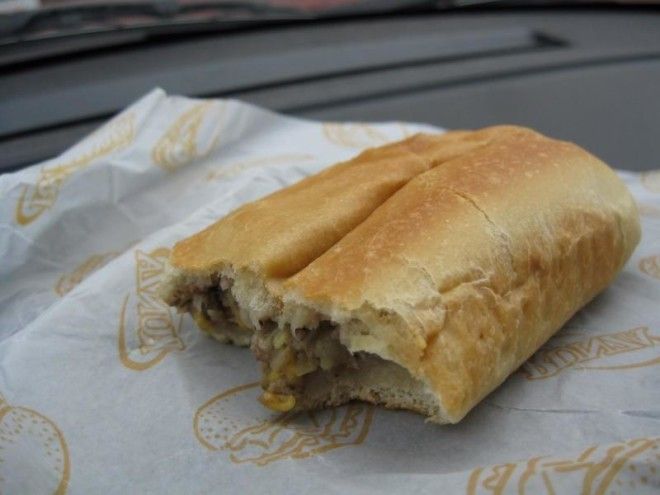 NEVADA: Las Vegas is home to some of the most over-the-top buffets in the country. Fill your plate with everything you can imagine.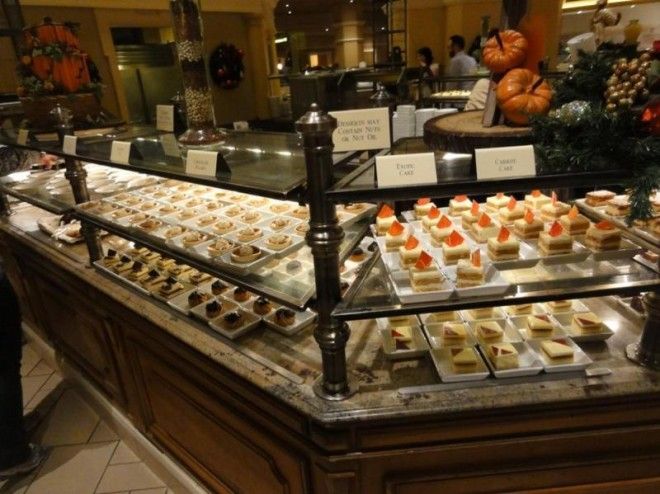 NEW HAMPSHIRE: With over 30 orchards that offer the chance to pick fresh apples, New Hampshire is known for having a delicious apple crisp—apples covered in sugar, cinnamon, oats, and butter. Top it with a scoop of fresh ice cream.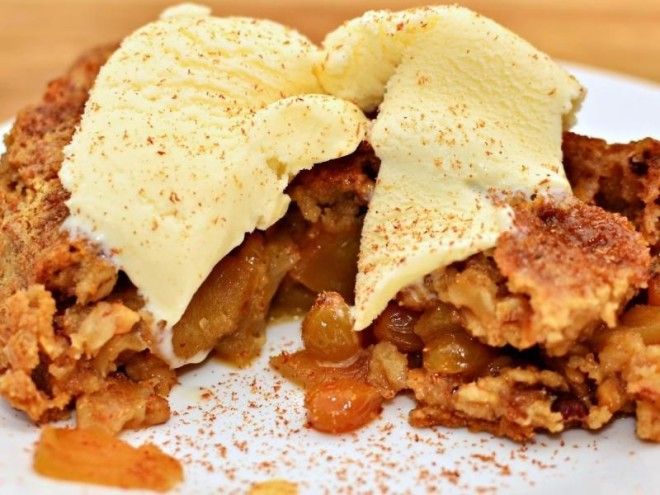 NEW JERSEY: Pork roll (or Taylor ham) is a well-known regional staple in New Jersey and consists of a processed pork product made with a mix of salt, spices, and sugar cure before being smoked and packaged. Try it in a breakfast sandwich with egg and cheese.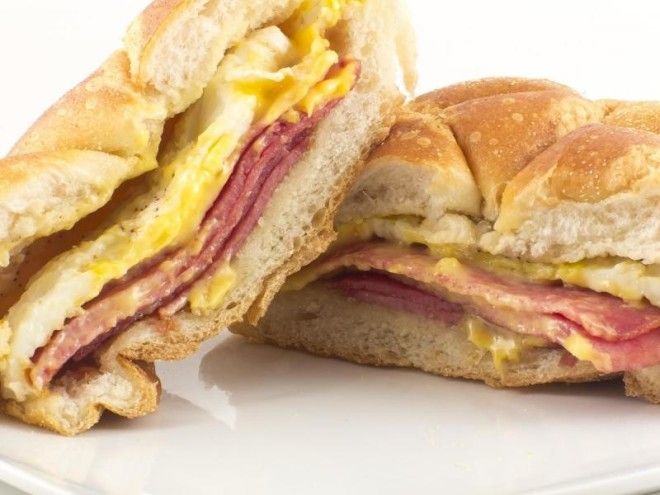 NEW MEXICO: Thanks to having chili peppers as one of its state vegetables, New Mexico is known for producing fresh, hot chili-based sauces that are poured on everything from eggs to burritos to burgers.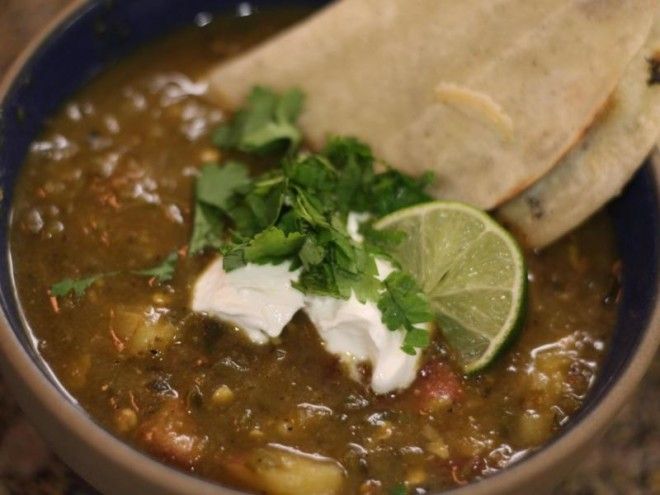 NEW YORK: Nothing is more iconic in New York City than a slice of pizza. New York-style pizza is characterized by a puffy outer crust that gets thinner and crispier once it hits the middle. The pizza makers often hand-toss the dough and cook the pizza on stones rather than in a pan. True New Yorkers usually eat the slice folded in half.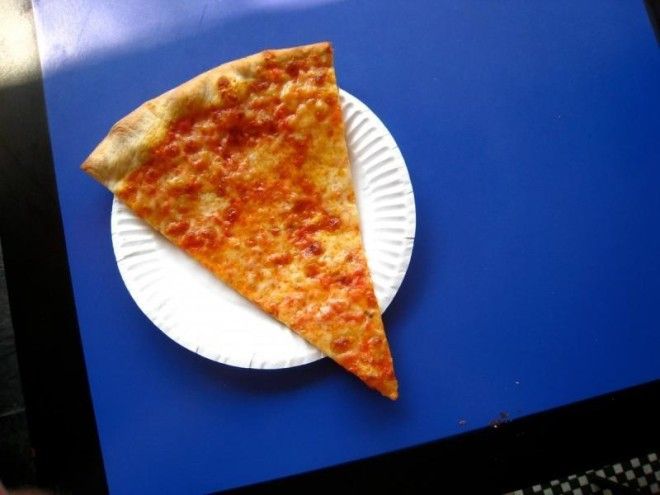 NORTH CAROLINA: In this state, BBQ translates to succulent, slow cooked-pork that is chopped or shredded and drowned either in a tangy vinegar sauce or a sweet, ketchup-infused sauce.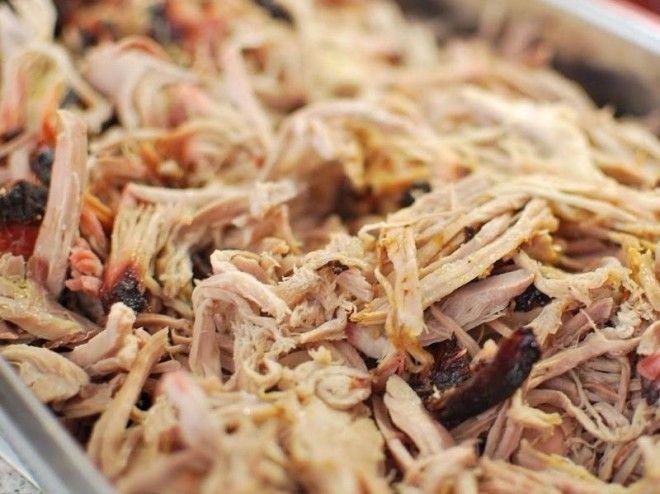 NORTH DAKOTA: Bison can be found all over North Dakota, and so many restaurants serve bison burgers: lean and juicy bison patties stacked between a bun with crisp lettuce, tomatoes, onions, and other toppings.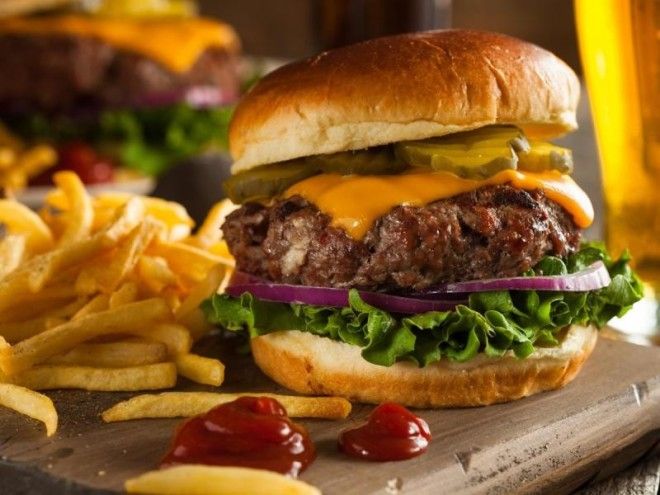 OHIO: For those who have a sweet tooth, go for buckeyes—peanut butter fudge pieces that are partially-dipped in chocolate to resemble the nut of the Ohio buckeye tree.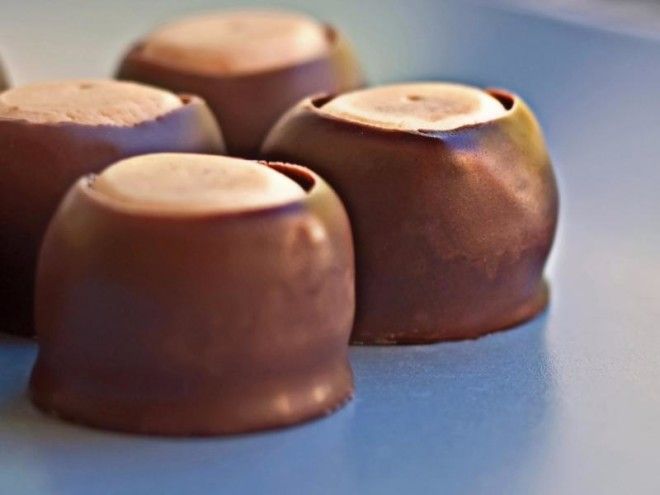 OKLAHOMA: Oklahoma is a major cattle ranching state that produces incredibly fresh and tender meat. Chicken-fried steak is a scrumptious breaded piece of thin and tenderized beef steak that often comes with sides like fried okra and grits.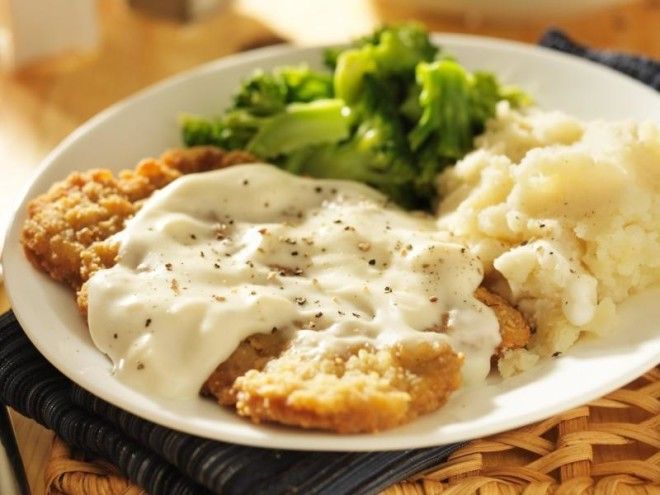 OREGON: Oregon is renowned for its berries and the marionberry is no exception. Dubbed the "Cabernet of blackberries" thanks to their complex flavor, they are a popular choice for pie fillings. Top off your slice with a scoop of creamy ice cream for an unforgettable dessert.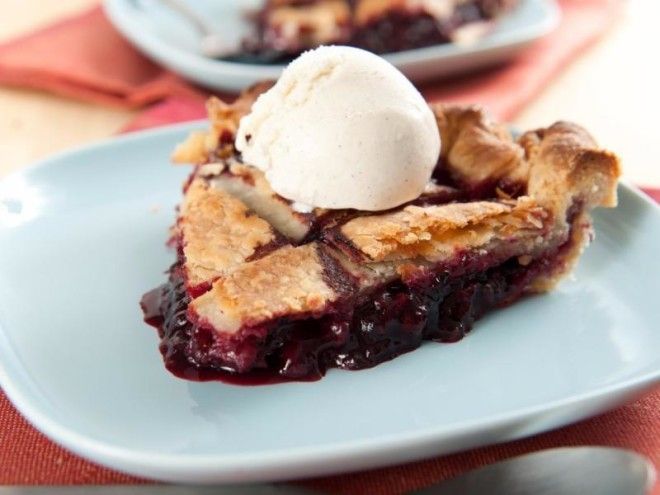 PENNSYLVANIA: Make sure to try the famous cheesesteak in Philadelphia, which consists of a long, crusty roll stuffed with rib eye beef and either melted Provolone cheese or Cheese Whiz. Toppings can include fried onions, mushrooms, and peppers.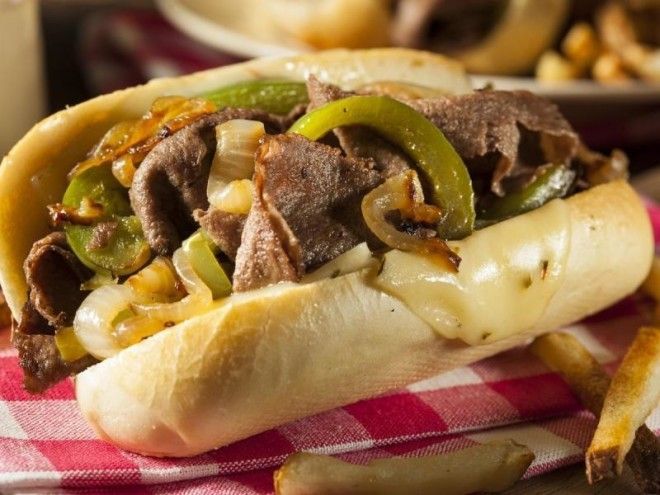 RHODE ISLAND: Hot Wieners (or New York System wieners) come in veal, pork, or beef varieties and are drenched in mustard, meat sauce, chopped onions, and celery salt before being sandwiched between a bun.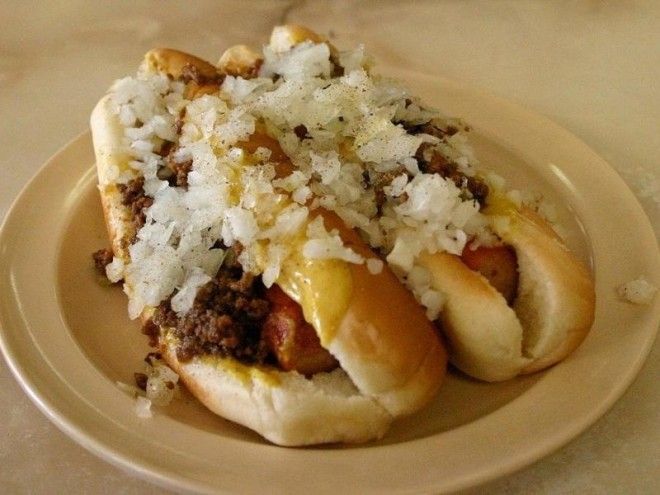 SOUTH CAROLINA: Shrimp and Grits—fresh shrimp served on a bed of simmered milled corn—is a classic dish in South Carolina. Mix-ins can include everything from bacon, garlic, and lemon to mushroom and scallions.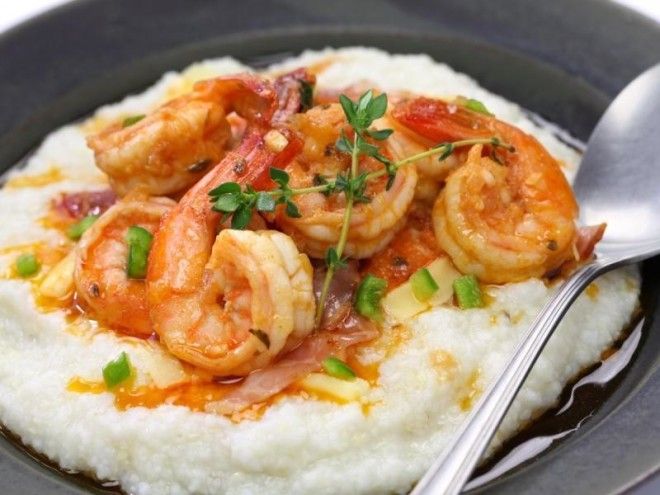 SOUTH DAKOTA: Enjoy a piece of kuchen—the German word for "cake" and the official state dessert—in South Dakota. Kuchen comes in varieties that include pie-like pastries, coffee cakes, cheesecakes, and rolled pastries.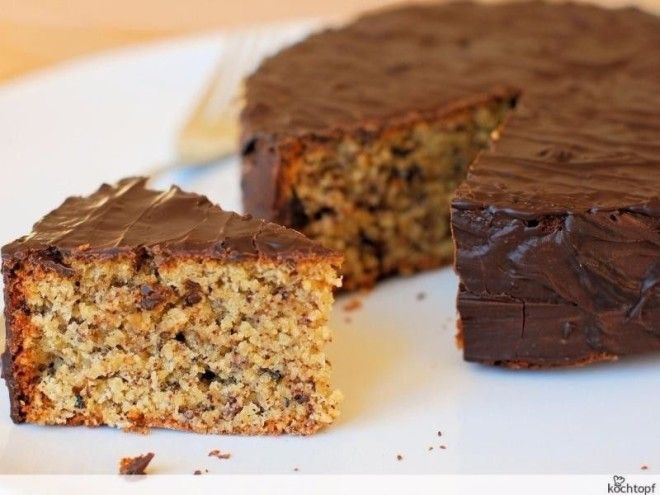 TENNESSEE: In Memphis, the city's succulent pork ribs reign supreme. They can be ordered "wet" (with a tomato-based sauce) or "dry" (with a rub of spices).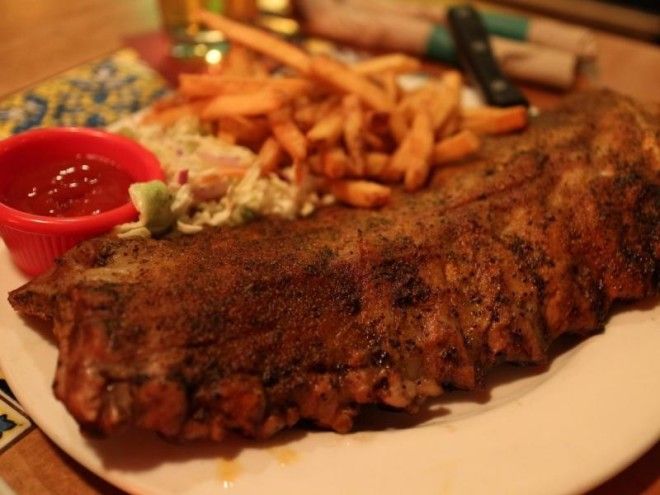 TEXAS: Texas has plenty of BBQ options to choose from, including Texas-style barbecue brisket—brisket coated in a spicy rub and smoked for hours to develop its complex flavors.
UTAH: For meat lovers, there's nothing better than mounds of thinly sliced pastrami stacked on a charbroiled cheeseburger. It emerged in the state in the 1980s and has been popular there ever since.
VERMONT: Vermont is famous for making scrumptious sweet, golden maple syrup. You can enjoy it in everything from maple syrup ice cream to maple syrup sauces meant to be poured over pork chops. Or just eat it in its original form and pour it over pancakes or waffles.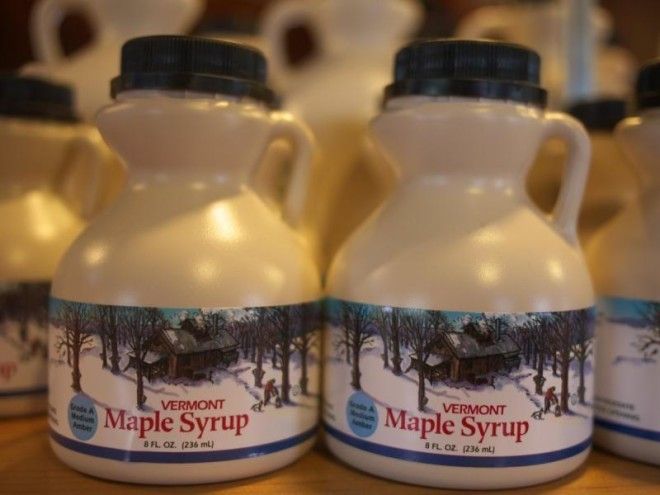 VIRGINIA: Virginia ham is a type of country ham—a salt-cured variety of the pork product—that can either be enjoyed on its own or stuffed between two buttery biscuits.
WASHINGTON: Washington is home to succulent sockeye salmon. A favorite dish in the state is cedar plank salmon, which is smoked and served on the signature wood.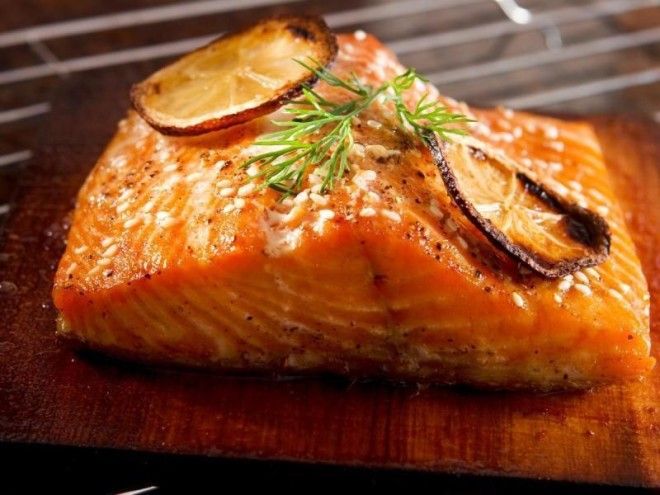 WASHINGTON, DC: Step into Ben's Chili Bowl and order Ben's Famous All Meat Chili Dog, a pork that's served on a warm steamed bun with mustard, onions, and topped with a healthy portion of homemade chili sauce.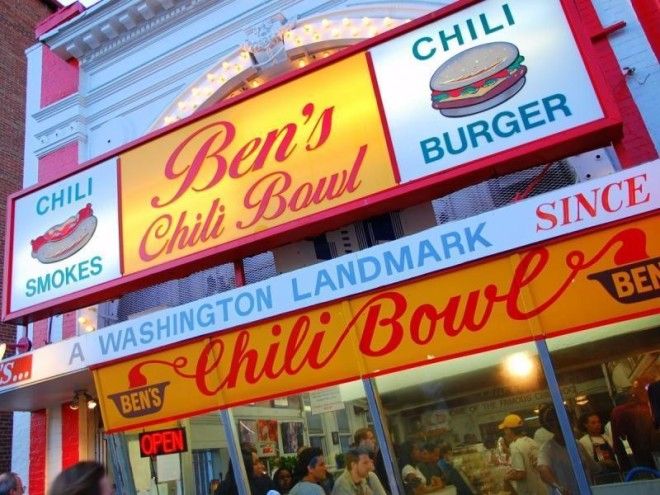 WEST VIRGINIA: Pepperoni rolls can be found at almost every corner of West Virginia. The meat-and-cheese-filled dough rolls were once a popular lunch option amongst coal miners but their delectable taste has made them a favorite throughout the state.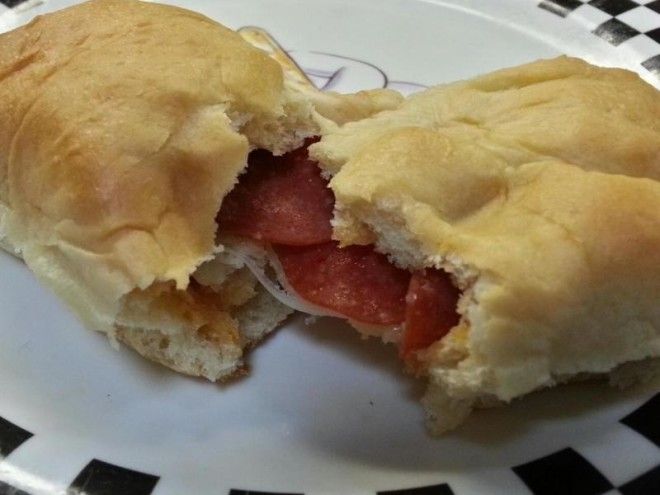 WISCONSIN: Before cheeses are formed into blocks or wheels and aged, they start out in curds. In Wisconsin, the curds are often deep-fried in beer batter and served with a variety of dipping sauces to pack a flavorful bite.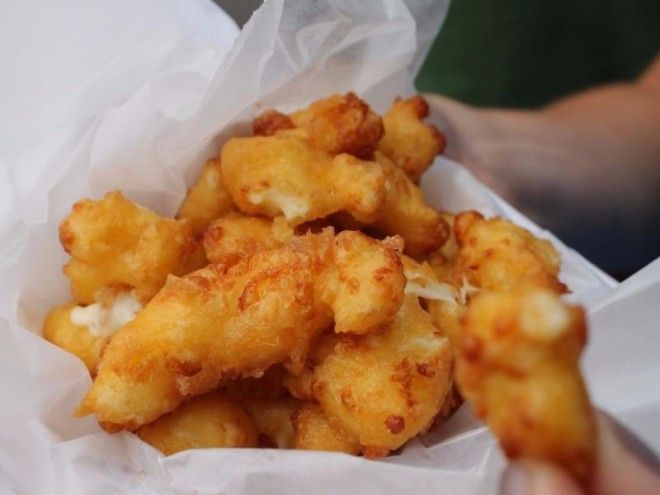 WYOMING: When in Wyoming, explore the state's array of game meats, which include tender cuts of venison, elk, and bison.