The Uruguayan architect Rafael Viñoly signed the design of the largest green roof in the world, to be built in the city of Cupertino in California. Located in the heart of Silicon Valley, the project will occupy 30-acres and was estimated at US$3 million.
The project includes the construction of a planned neighborhood with buildings at different levels that will house a shopping mall with retail stores, 185,000 m² of office space, cinema, bowling alley, skating rink, fitness club and a jogging track, in addition 800 residential units.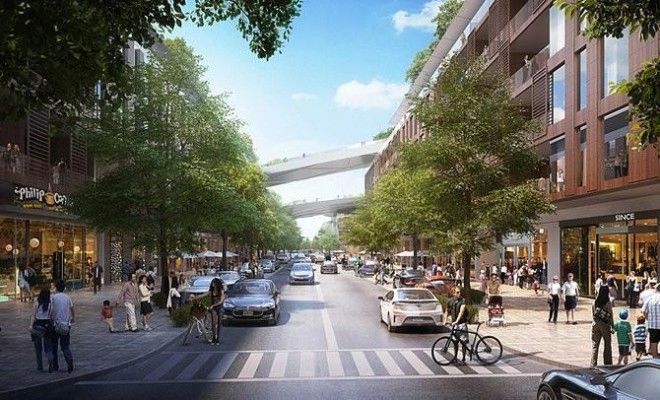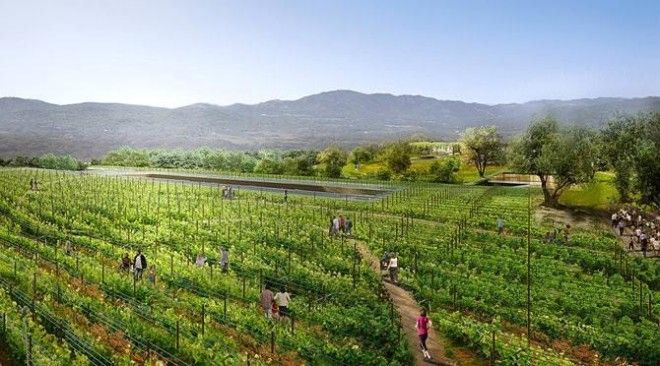 The green area was developed in partnership with Olin Landscape Architect, and merges organic gardens, orchards, vineyards, and meadows. Besides the usual benefits of green roofs – such as improved air quality, sound insulation and temperature control – the suspended garden at Hills at Vallco will also bring entertainment to the residents of the city. That's because the whole area will be transformed into an elevated community park with over six kilometers of trails, children's playground and a sanctuary for native fauna and flora.
"There will be nothing like it when we are done," Reed Moulds, Sand Hill managing director told Mercury News. "We believe its community focus will make this a remarkable place to live, work, dine, play, learn, and recreate."