Halloween isn't just for us humans, you know. Get your pet in on the costume drama with these ingenious outfits!
We're not sure whether these Halloween pet costumes were designed to frighten us but my goodness they are scarily cute!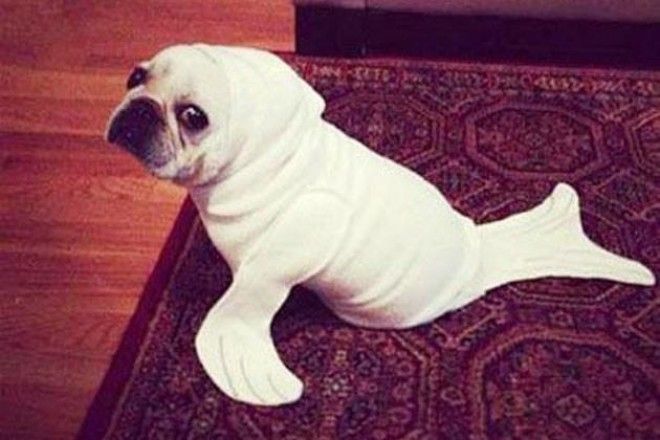 Can you seal me? We're not sure how this poor little guy is supposed to get around in this seal onesie but hey, it makes for a great picture!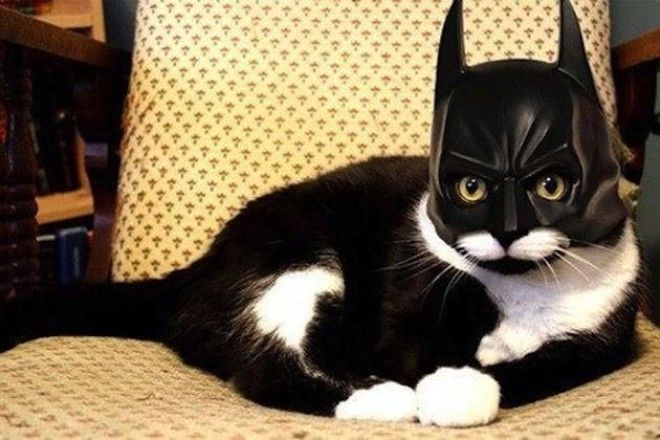 Duh duh duh duh duh duh duh duh duhhhh BAT CAT! He's definitely going for the brooding Christian Bale incarnation of Batman, rather than Michael Keaton.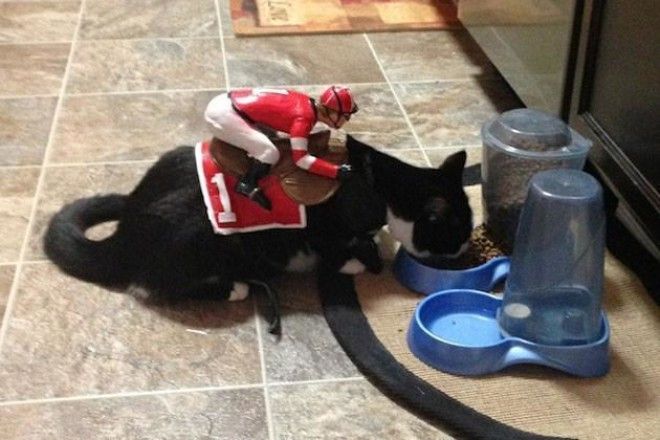 And coming up from the inside is number one…yes number one wins the race to the food bowl. Why more cats don't wear a saddle and jockey we don't know.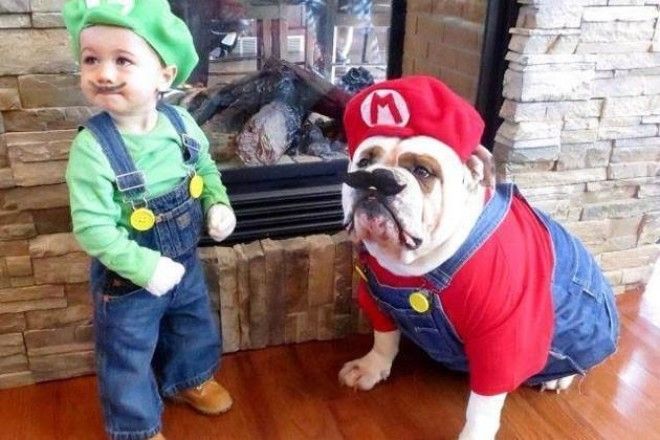 There are simply no words for this Super Mario duo except…LOL!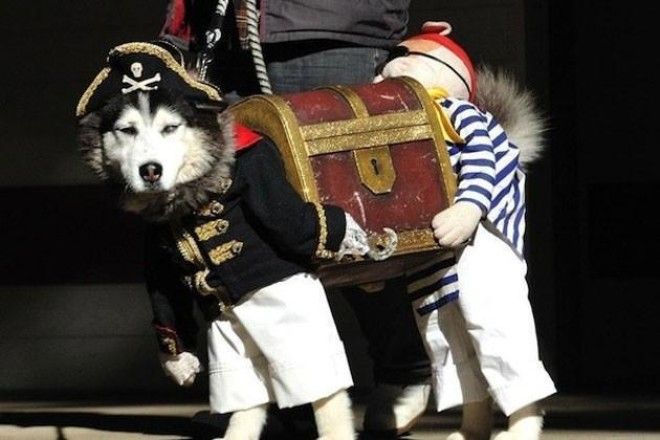 It took us a while to figure this swash-buckling costume out but once we realised it wasn't some All Hallows' Eve trickery and figured out his body goes through the treasure chest we've been having all of it.
If she was going for devilishly frightening, this outfit is an epic fail. From the sleepy expression to the pumpkin tutu, this puppy is the epitome of cute.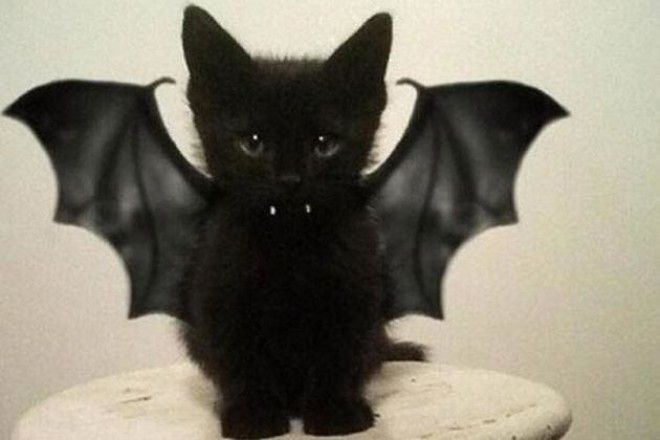 Why can't all bats be this adorable? Extra costume credits awarded for those vampire fangs.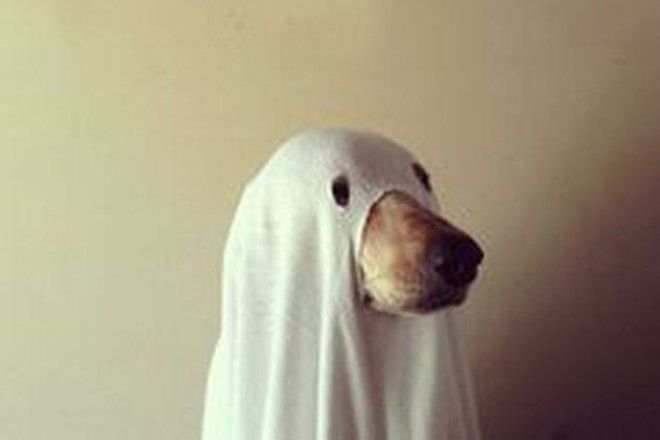 So simple. So hilarious.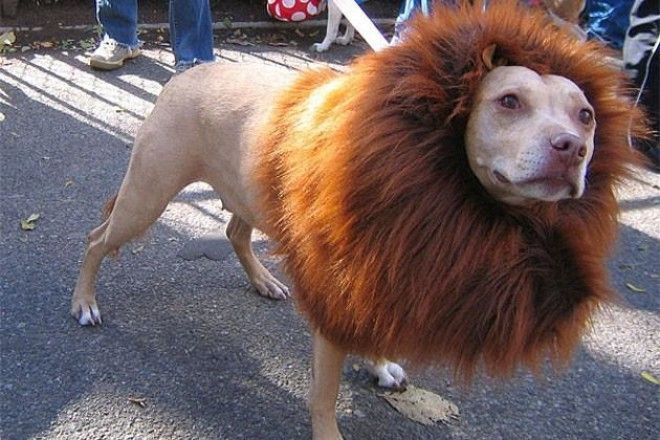 Man's best friend can easily become king of the jungle with the right coloured fur snood.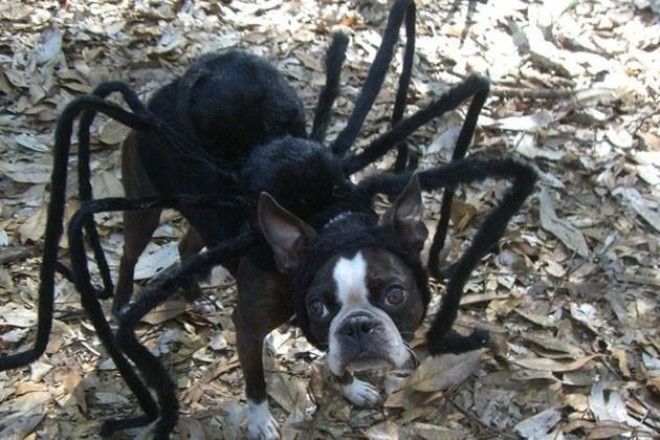 Spider dog, spider dog, does whatever a spider dog does…this is probably the scariest of the Halloween pet costumes. We certainly wouldn't want to meet him down a dark alley.