Known as the favorite place for visitors and locals, the pier near Istanbul Bosphorus is a great place for casual dwelling, convenient for eating Turkish snacks and smoking a nargile or just admiring the amazing sea view. To test the power of architectural design in public places, architects from SO? installed a pot garden on a Bosphorus landmark – Ortaköy Square, calling it Istanbul Sky Gardens.
Formed of hanging pots of various gardens and plants, the metal structure serves as a shade and as a relaxation area for people who walk
on the pier. Architects idea was to save the space so that walkers can move freely around the area, and still put the installation in the designed space to see how would passers-by react and communicate with the refreshing greenery.
Visitors can actually change the installation because they have the power to reach it without no one stopping them. In this way, the pot structure changes and becomes created by the architects and the visitors at the same time. It is a perfect blend of earth, wind, fire, and water, connecting natural elements in a mutable whole, ever-changing by human touch.
The metal structure is nearby pleasant Istanbul cafes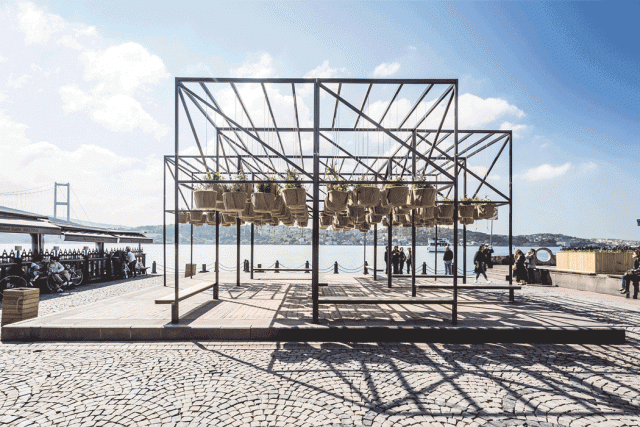 Pots are a lovely blend to the trees on the square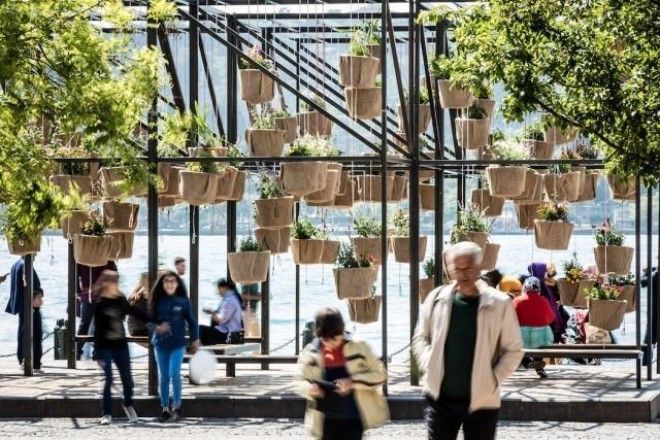 Istanbul Sky Gardens hang freely basking in sun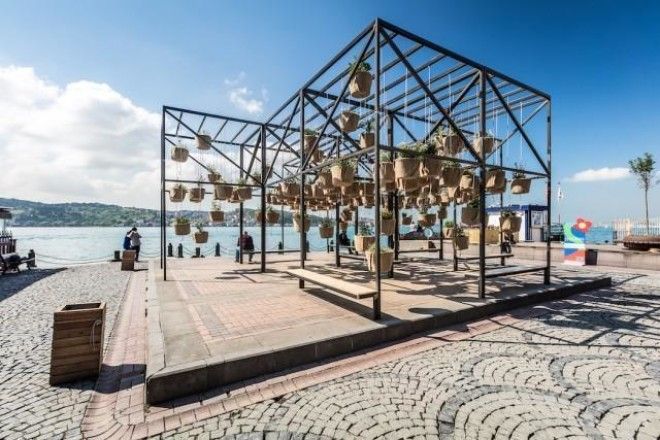 Visitors love resting near the architectural garden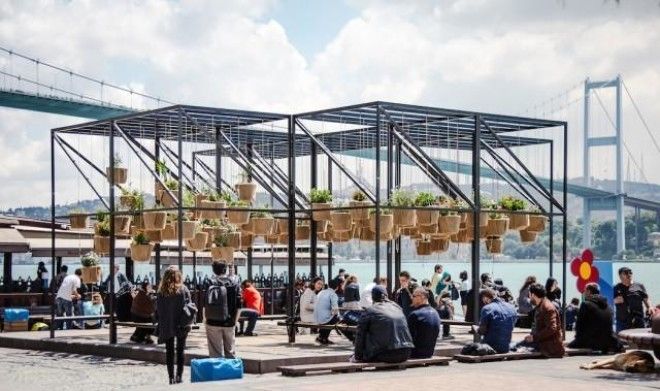 A favorite place to meet, rest and touch nature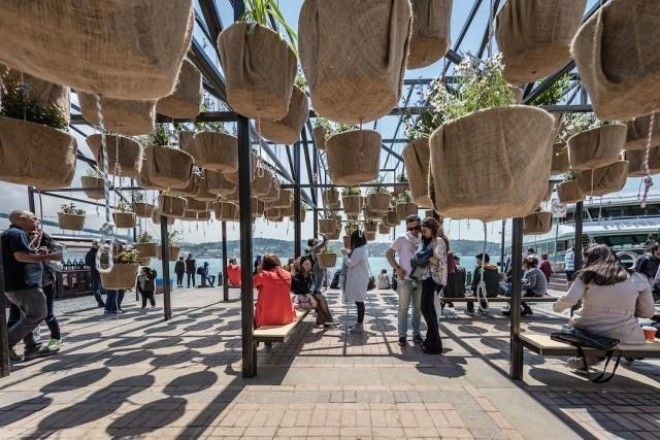 Communicate with plants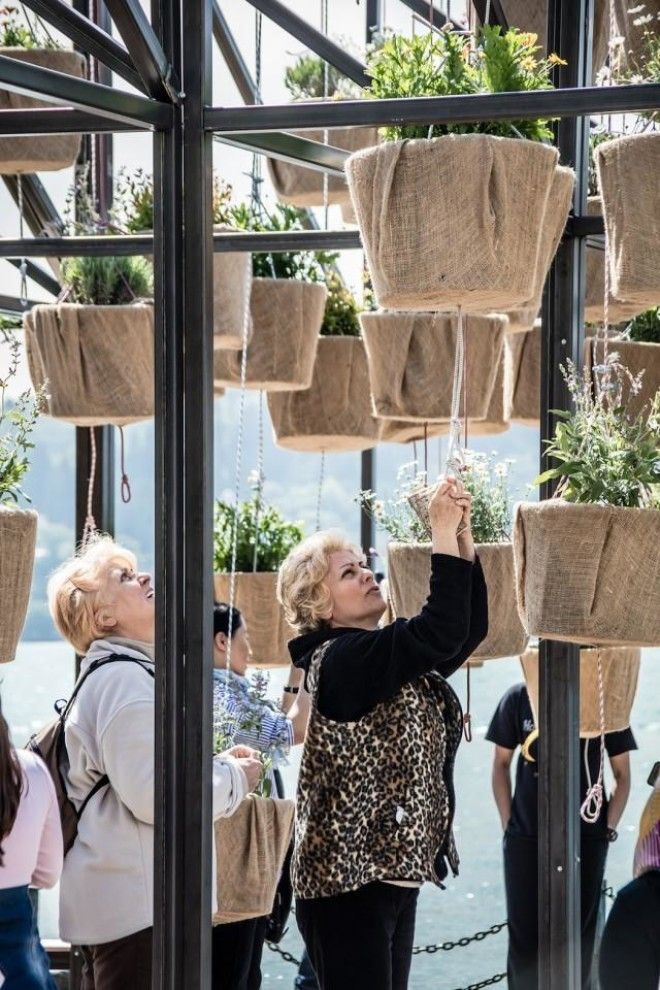 Curious children love it