The 2014/15 finances of Premier League teams have been investigated by the Guardian, which reveals just how many are in massive amounts of debt.
The Guardian analysed the most recent Companies House data for clubs in the league during the 2014/15 season to work out, among other things, their overall debt.
The size and popularity of a Premier League club appears to have little bearing on how much debt they have, with big and small sides on either end of the list.
Most debt is incurred when an owner — usually a rich businessman or foreign investment group in the Premier League's case — gives a low or no-interest loan to the club in the hope it'll pay off with trophies. If it doesn't debt usually gets even bigger.
Keep scrolling to see the biggest net debts of clubs in the Premier League.
No data was available for 2015/16 season Premier League clubs AFC Bournemouth, Watford, and Norwich City, as they were not in the league at the time information was collected.

17. Crystal Palace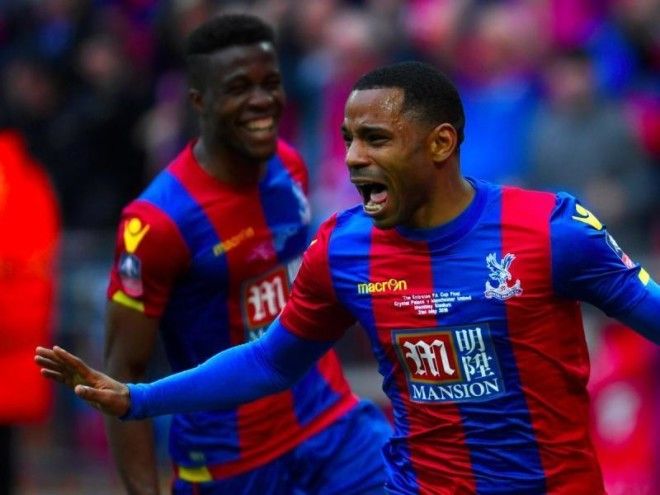 2014/15 debt: £0
Crystal Palace went into administration in 2010, but that seems a lifetime ago thanks to owner Steve Parish and a few other investors, who quickly bought the club and led it to an era of financial security. The team even made it to the 2016 FA Cup final, though weren't quite strong enough to win, losing in extra-time to Manchester United. They finished the 2014/15 season with £18 million in the bank.

16. Manchester City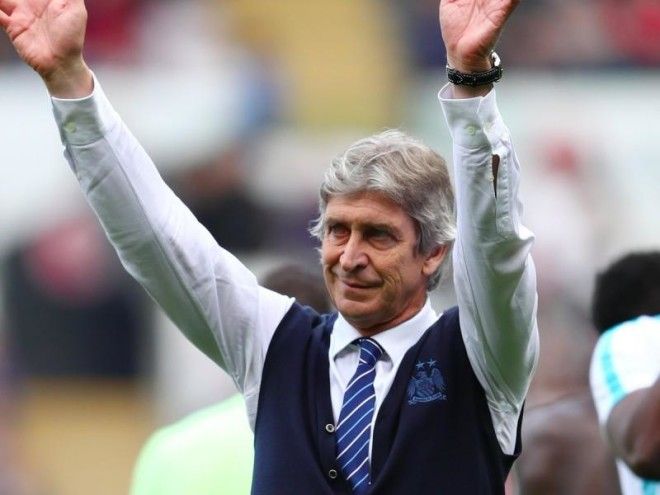 2014/15 debt: £0
In stark contrast to its crosstown rivals United, City is debt free. That's despite a massive wage bill of £194 million in the last season. This is down to the club's owner, Sheikh Mansour bin Zayed Al Nahyan, who has spent over a billion on City since buying it in 2008. The money wasn't for nothing: the team has won two Premier Leagues since he took over. City ended the 2014/15 season with a cash balance of £8 million.

15. West Bromwich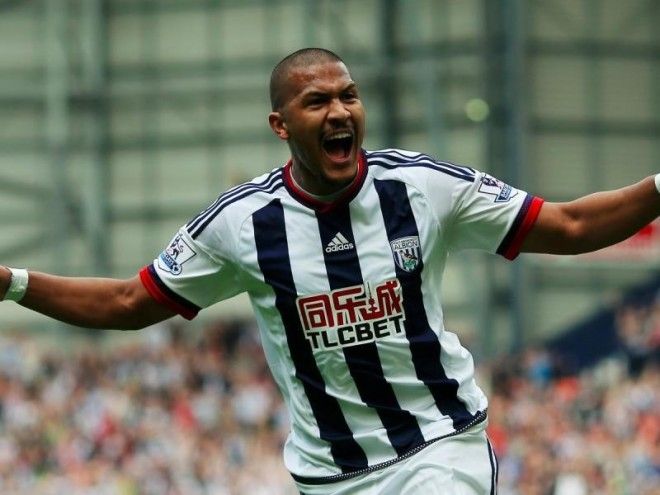 2014/15 debt: £0
Another club that manages its finances well, West Brom survived a relegation scare to finish 14th in the league. Fittingly it also has the 14th biggest wage payroll on the list, at £70 million, which is 73% of its turnover. There are rumours chairman Jeremy Peace wants to sell the club, but he's still the owner for the time being.
14. Leicester City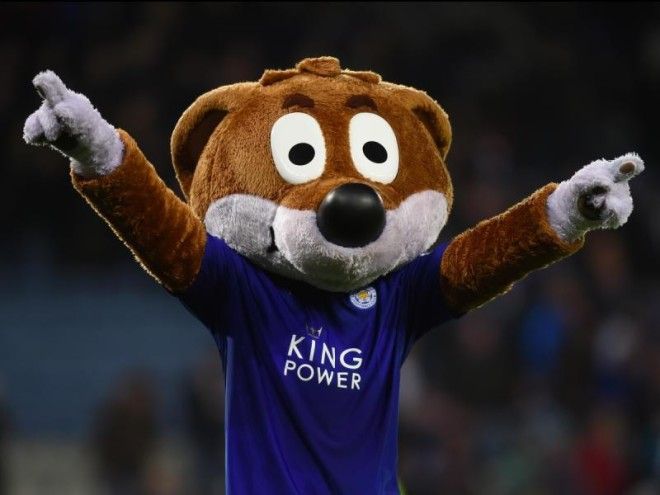 2014/15 debt: £6 million ($9 million)
Leicester's debt could be ten times higher and it would still have been worth it to win the Premiership — which it did last season, against odds of 5000/1. Having a Thai gambling tycoon owner willing to write off over £100 million of the club's previous debts in 2014 didn't hurt either.
13. Arsenal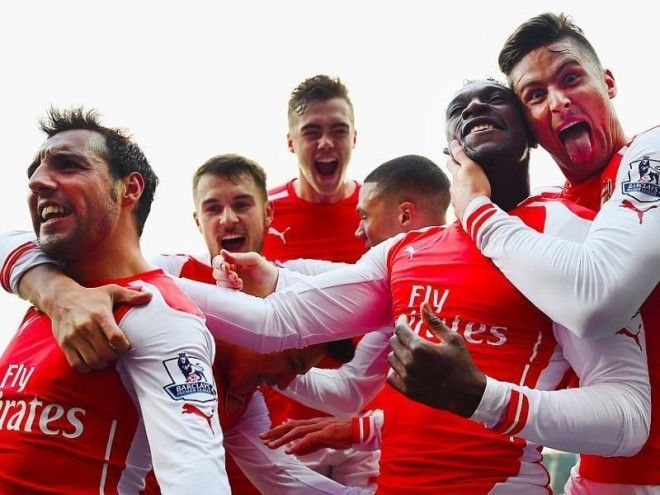 2014/15 debt: £6 million ($9 million)
A big team with small debts, Arsenal hasn't tasted Premier League glory in a while but it continues to be a major presence at home and in Europe, pipping north London rival Tottenham to second place in this season's Premier League. However long manager Arsene Wenger chooses to stay on, Arsenal is doing fine money-wise.
12. Tottenham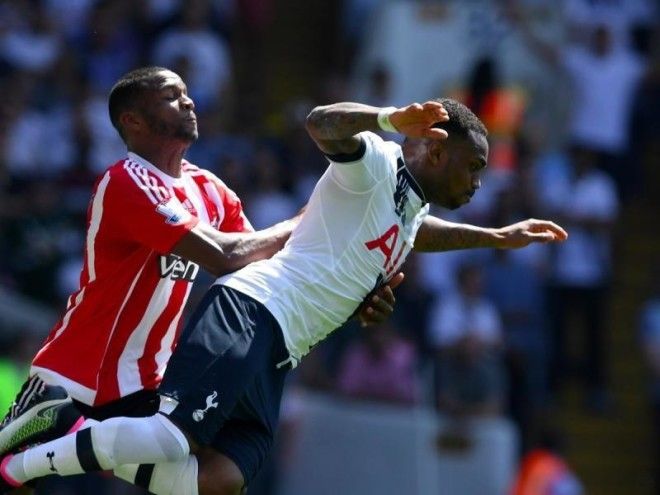 2014/15 debt: £21 million ($30 million)
Tottenham looked like a Premier League contender until the bitter end, but it just couldn't overcome the fairytale run of Leicester City. Money from Champions League action next season will help offset the cost of a new stadium, which has just been given planning permission and will open in 2018.
11. Swansea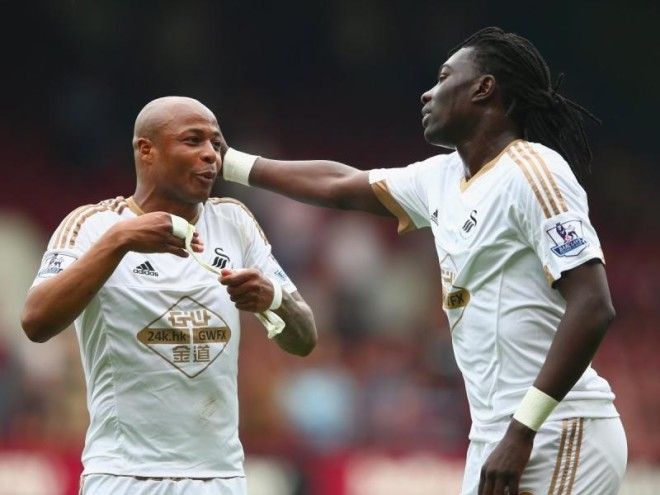 2014/15 debt: £21 million ($30 million)
Long-time shareholders in Swansea are due to make a killing as interest from US investors intensifies, with shares worth £1 million in 2002 now said to be worth £100 million, according to the Guardian. Chairman Huw Jenkins, who owns a 13% stake in the club, is said to be staying on in the event of a sale, much to the relief of the team's fans.
10. Everton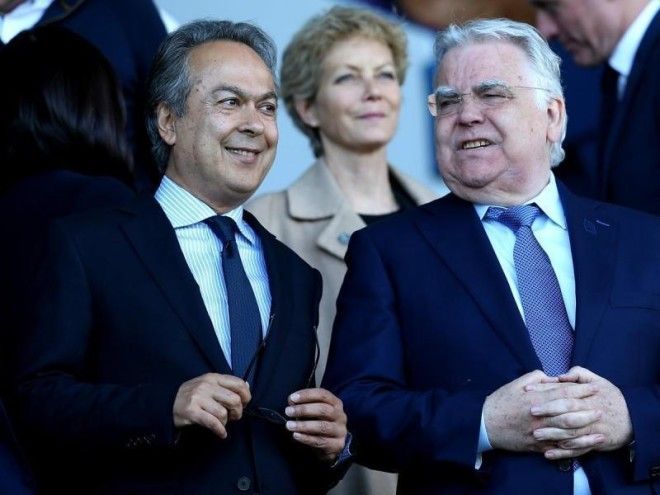 2014/15 debt: £31 million ($45 million)
Businessman Farhad Moshiri (pictured left) purchased a 49.9% stake in Everton last February, and plans for a new stadium in Goodison Park continued in earnest. Normally a reliable contender, Everton didn't have a great Premiership this year, finishing the season by firing Roberto Martínez after a poor run of games.
9. Aston Villa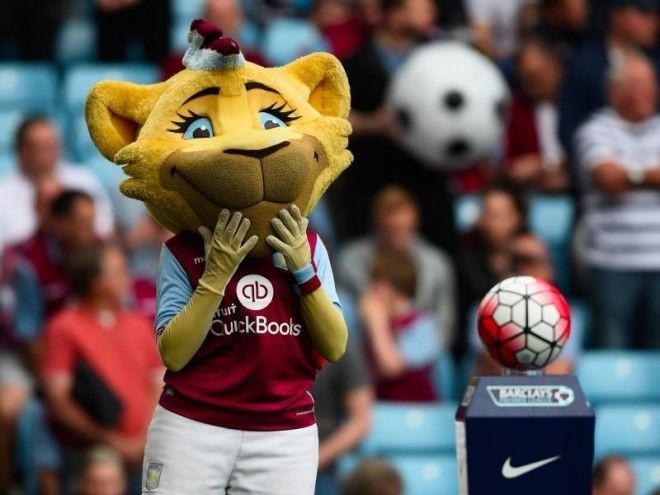 2014/15 debt: £31 million ($45 million)
No two ways about it: Aston Villa had an atrocious year, being relegated several weeks before the Premiership even finished. It caps off ten years under the ownership of American investor Randy Lerner, whose massive investment couldn't salvage the team's performance. A sale to a Chinese businessman Tony Jiantong Xia was confirmed last week.
8. Stoke City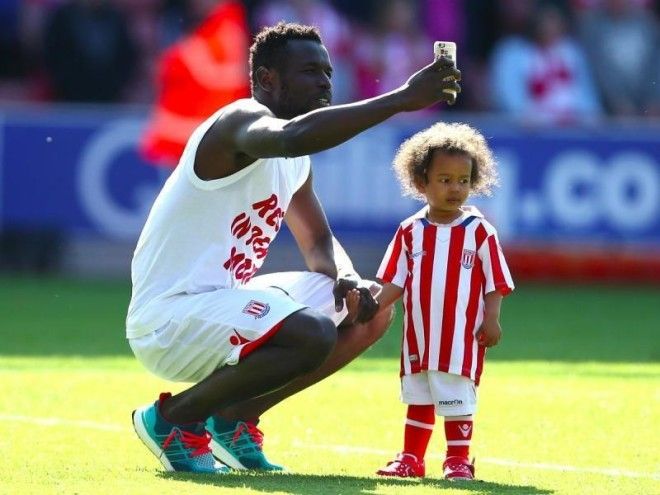 2014/15 debt: £33 million ($48 million)
Stoke's ownership is a local affair. Chairman Peter Coates also owns gambling company bet365, which is based in the city and on the team's shirt. It will also be the next sponsor of the team's stadium. Coates likes to issue interest-free loans to the team, so it's lucky it finished in the top half of the league this season.
7. Southampton
2014/15 debt: £48 million ($70 million)
Southampton had a bad 2014 — its chairman Nicola Cortese left, along with the club's manager and a number of players. Two years later, things are much better — the team just finished sixth in the league thanks partly to the great management of Ronald Koeman (pictured) and £33 million in loans from new chairman Katharina Liebherr.
6. West Ham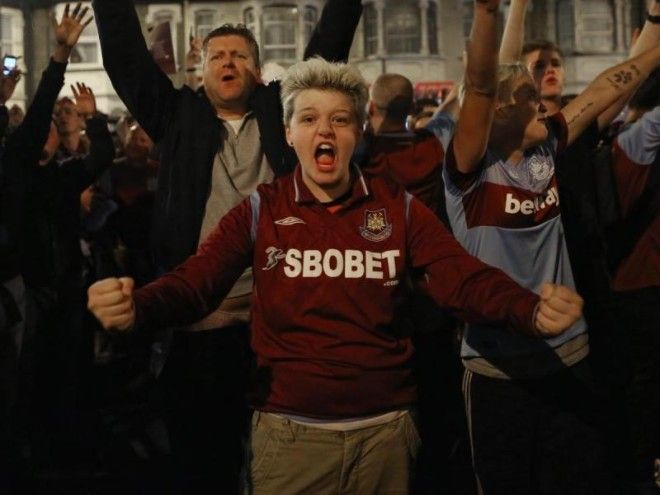 2014/15 debt: £67 million (£98 million)
The big news for West Ham is their imminent move to the Olympic Stadium, which will massively increase matchday revenues. Owners David Sullivan and David Gold have also lent the team £49 million — albeit at 7% interest. A strong 7th placed finish in the Premier League puts the team in great stead for the future.
5. Newcastle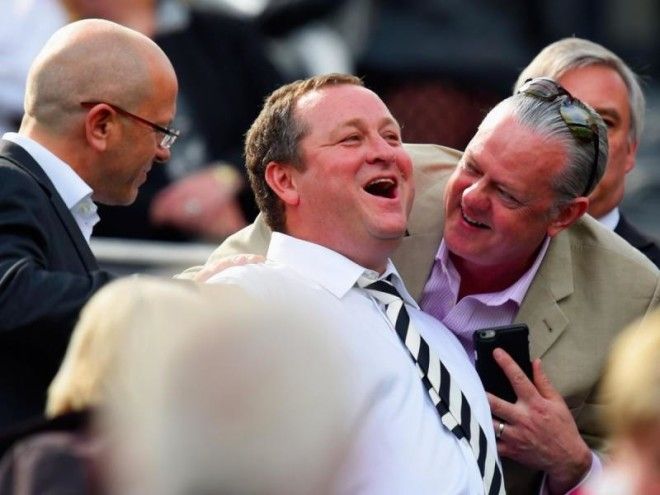 2014/15 debt: £81 million ($119 million)
Newcastle's 2015/16 relegation only added to Sports Direct billionaire Mike Ashley's woes, having invested tens of millions on expensive, ill-considered players who changed nothing. Despite relegation to the Championship, Rafa Benitez has decided to stay on as manager, so perhaps it'll only be a season before they're back in the top league.
4. Liverpool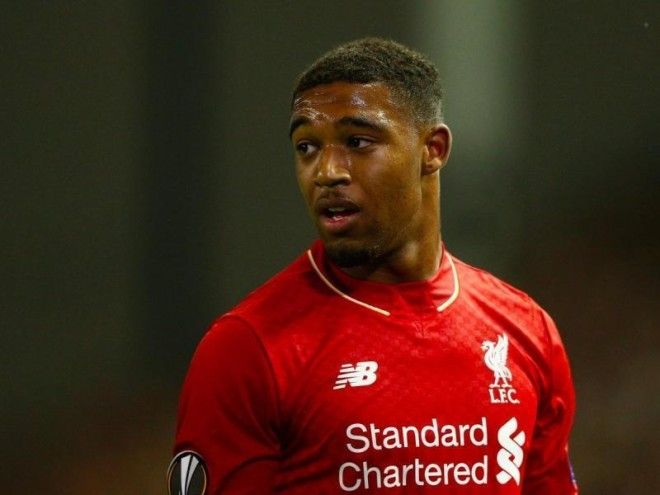 2014/15 debt: £95 million ($139 million)
Liverpool FC is a global brand, and that was enough for American investor group Fenway Sports to buy the team in 2010 for £300 million. It's continued to spend big on the club, most notably the hiring of Jurgen Klopp as the new manager, which was enough to get the team to this year's Europa and League Cup finals — sadly they won neither.
3. Sunderland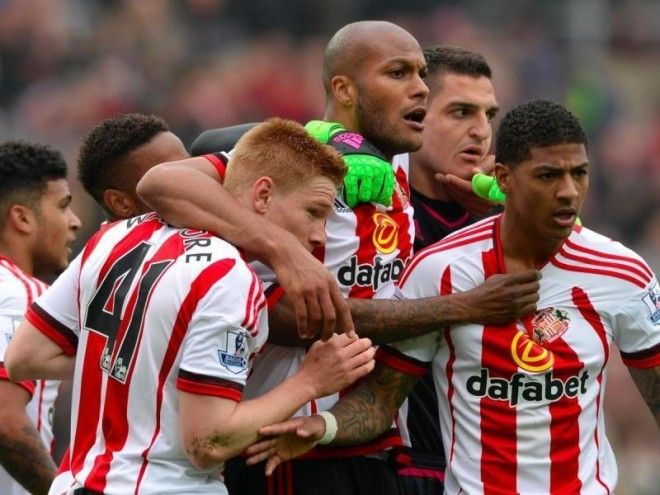 2014/15 debt: £139 million ($204 million)
Another Premier League team, another American owner, Sunderland was bought by Ellis Short in 2008, who proceeded to plough tens of millions into the club over the years. It just barely avoided relegation this season, finishing 17th, and finished last year with the third highest debt of any team still in the league.
2. Manchester United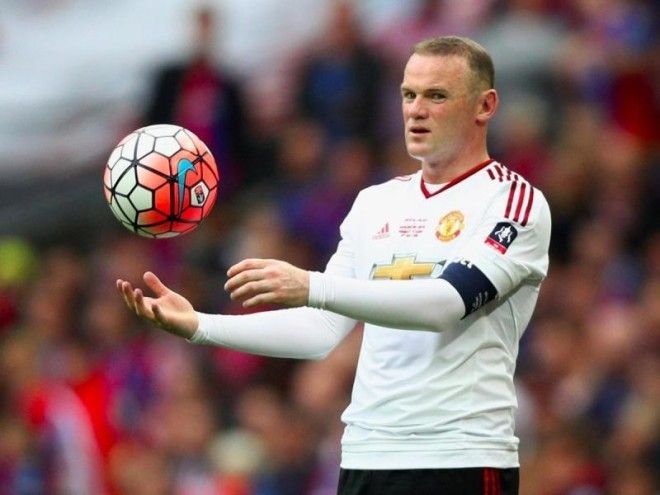 2014/15 debt: £255 million ($373 million)
Manchester United is the most valuable team in the world due to its huge brand and revenues of over £400 million a year, but it's only won a single trophy since Alex Ferguson left three years ago — which might explain its mountain of debt incurred since the Glazer family took over the club. If the team wants to lower its debt, it needs to start winning things again — and the recent hiring of Jose Mourinho as manager could well do that.
1. Chelsea
2014/15 debt: £1.1 billion ($1.6 billion)
Thanks to Russian owner Roman Abramovich's legendary spending on Chelsea since he bought it in 2003, the club's debt is now more than four times the amount of United's. The spending hasn't been in vain though — Chelsea has won the Premier League four times since he took over — but the team's 2015/16 season was a blowout, resulting in manager Jose Mourinho being fired and a 10th place finish. Like Manchester United, more wins are crucial.