'Supergirl' lives! The freshmen series, which premiered last fall on CBS, is moving to The CW for its second season. This comes after low ratings and a costly price tag for CBS (The Wrap reports CBS was paying $3 million per episode.)
The show now joins the rest of Greg Berlanti's comic-book universe shows, 'Arrow,' 'The Flash' and 'DC's Legends of Tomorrow.' The move is a relief to fans of the show, who were very hopeful the series would live on. Here are 7 reasons why it's important for the show to live another day.
1. What's in the ship?!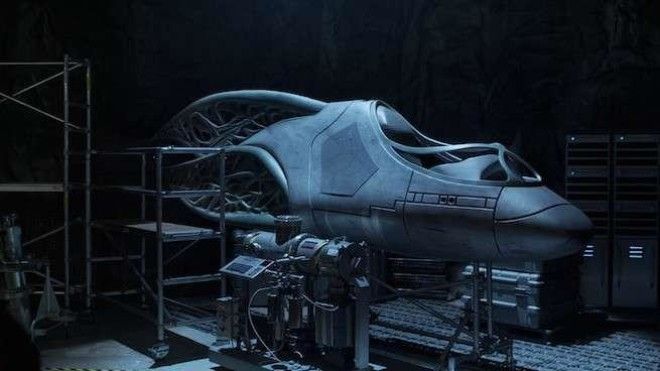 Season One of 'Supergirl' ended with a rocket, very similar to Supergirl's own rocket, crashing into earth, and Supergirl looking inside and being SHOCKED at what she saw. So the question remains: Who (or what?) did she see inside that rocket?! TBH, this is reason alone for a second season. I need to know who it is. Her father, aka Cyborg Superman? Alura, Supergirl's mom (this one is mostly wishful thinking, and my desire to have more Laura Benanti in my life)? Another baby from Krypton who got lost in space travel? So many options, and I need an answer!
2. Feminism!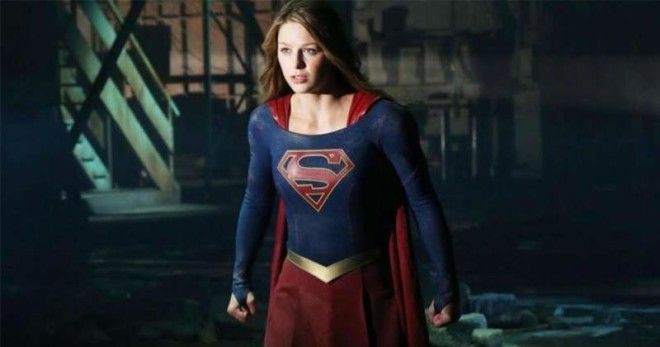 One of the best parts of 'Supergirl' is that we finally got a female superhero at the center of a story. Plus, in addition to Kara Danvers (Supergirl), we also get Cat Grant, the fierce CEO of CatCo Worldwide Media, and Alex Danvers, Kara's adopted sister and all-around badass. All in all, the show is great for awesome ladies, superpowered or not.
3. An Awesome Cast!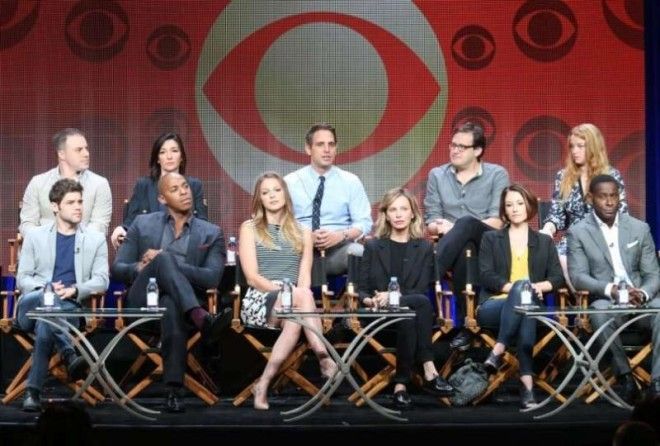 Seriously, this cast is incredible. Jeremy Jordan, Mechad Brooks and Melissa Benoist make a great trio on the show. And Chyler Leigh and David Harewood are absolutely incredible as well and give the trio of "kids" a good "adult" influence.
4. Calista Flockhart!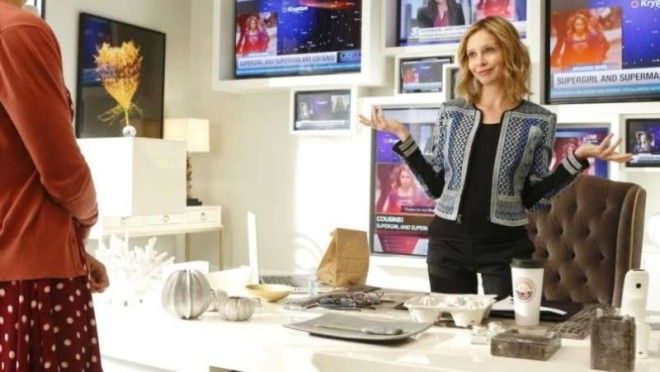 Oh, did you think I forgot Calista Flockhart when talking about the cast? Well I did, but the reason is she deserves her own mention. Calista Flockhart is awesome, and anyone who is a fan of 'Ally McBeal' or 'The Birdcage' can tell you that. Her turn as Cat Grant has been incredible. She's managed to take a character who could be a total caricature of a complete bitch and make us really care about her.
5. Martian Freakin' Manhunter!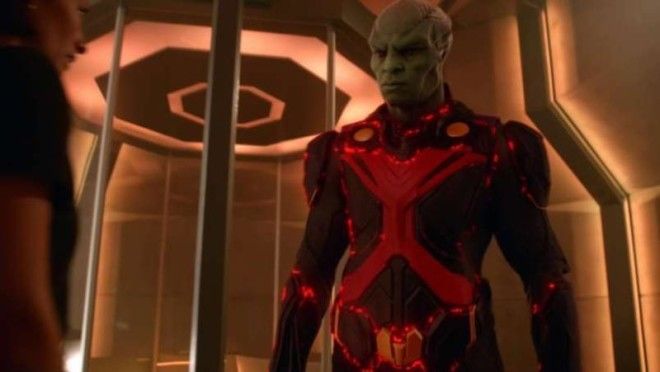 Martian Manhunter is a totally awesome DC character and member of the Justice League. He's the last of the Green Martians who escaped from Mars after the White Martians wiped his people out. He's one of the coolest characters in the DC universe, but he doesn't seem to get nearly as much attention as Batman or Superman (even though he is arguably more powerful than the Man of Steel), and to actually see him done well on TV is pretty incredible.
6. Family Friendly!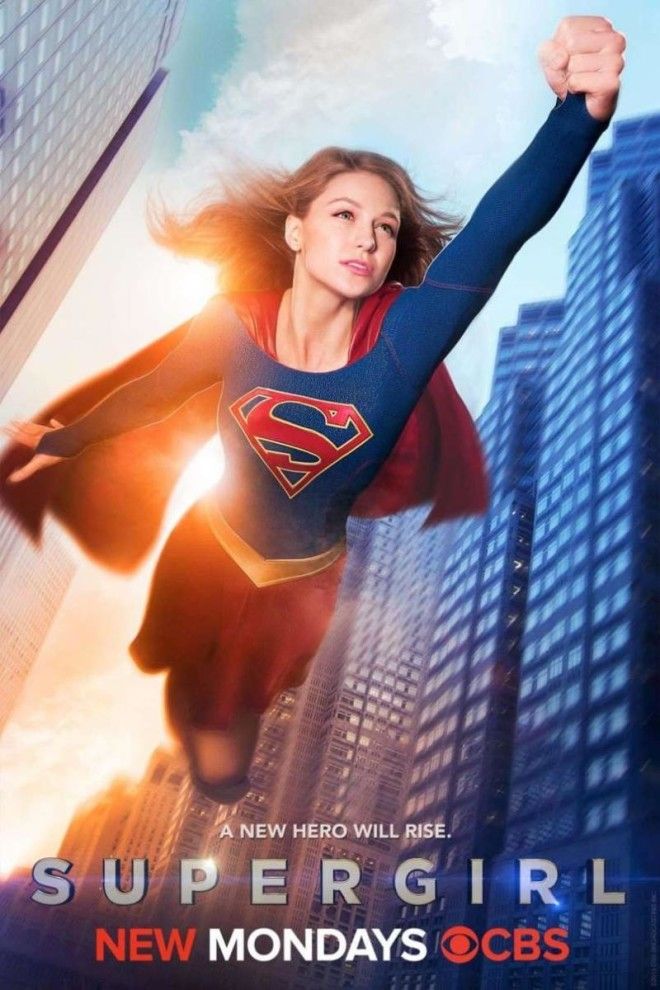 It might sound corny, but the fact is the show is definitely family friendly, and that's a big deal. When you look at all the other superhero shows on TV right now, there's not much that is super family friendly ('The Flash' might fall into this category as well...). While the Netflix shows are good TV (though, I do take issue with one of them...) they are DEFINITELY not family friendly, and considering that's where the only other female led superhero show is ('Jessica Jones'), it's good to have 'Supergirl.'
7. A Light Take on Superheros!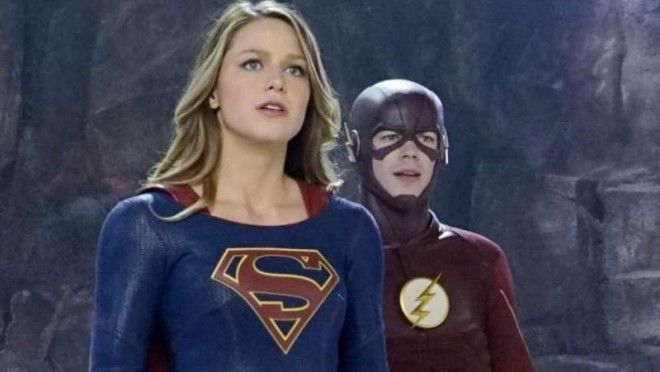 Like I said, 'Supergirl' and 'The Flash' have quite a few similarities, and one of them is the fact that they are both a bit more light hearted than a lot of other superhero shows (or movies) we're currently seeing. In a post Nolan-Batman world, comic book representations, especially from DC, tend to so dark you can barely see what's going on (Marvel is guilty of this when it comes to TV as well, less so with their movies). It's honestly super great to see a show be so bright and fun. Remember, comic books are brightly colored and often pretty fun, so it only makes sense that a show based on them would be the same.