When Minnesota couple Megan Determan and Chris Kluthe decided to take some new engagement photos in order to celebrate their love, they had no idea that their adorable mini dachshund was going to take over the whole photo shoot!
Even though Louie is 6 years old, he still obviously has the heart of an excitable baby puppy! And when you take a look at his incredible photos below, you'll easily agree that he's got
quite
the quirky personality!
Photographer Karin Berdal, co-owner of DnK Photography, was quite surprised when Louie showed up in the middle of her session, but now that the couple's engagement photos are going viral, she's quite happy with the puppy's newfound internet fame!
For whatever reason, dogs of all ages seem to be utterly entranced by the orange leaves of fall. Maybe it's their distinctive smell, or maybe it's the friendly crunching sound that they make whenever they get bitten or stomped on; no matter what the reason is, one thing is for certain: Louie loves leaves!
Megan Determan and Chris Kluthe wanted to share some beautiful fall-time engagement photos with their friends and family.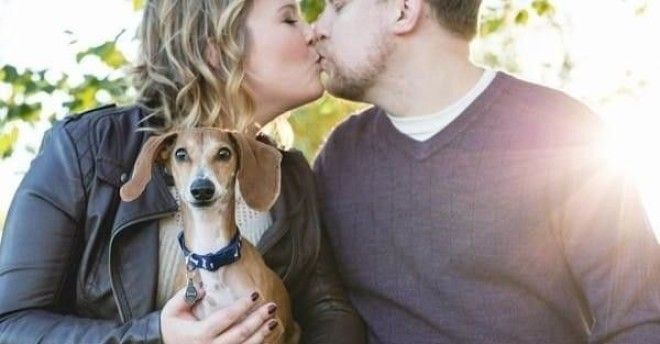 But suddenly, their adorable mini dachshund decided to "photobomb" the young couple's photos. At first, he seemed interested in the camera...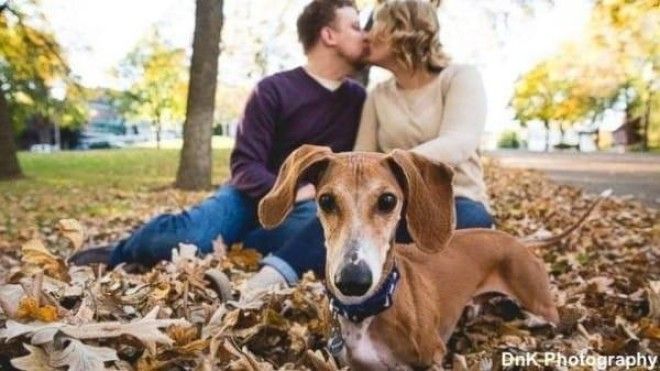 But when he heard a "crunch" under his paw, he realized he was stomping on hundreds and hundreds of leaves! He decided to strike!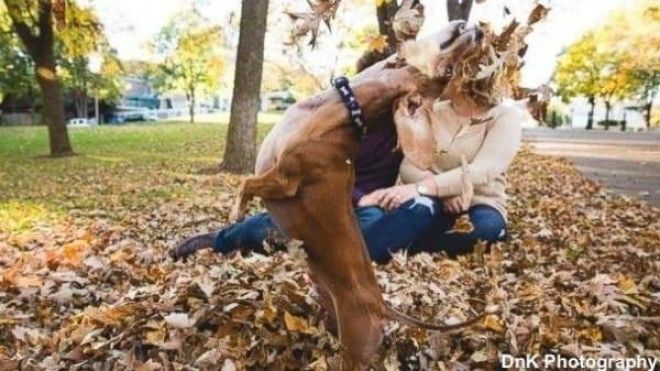 Flopping around, doing backflips, and jumping up and down, Louie didn't back down from those aggressive leaves! He made sure he let every single leaf know that he was not afraid of them. All while posing for some pretty incredible photos!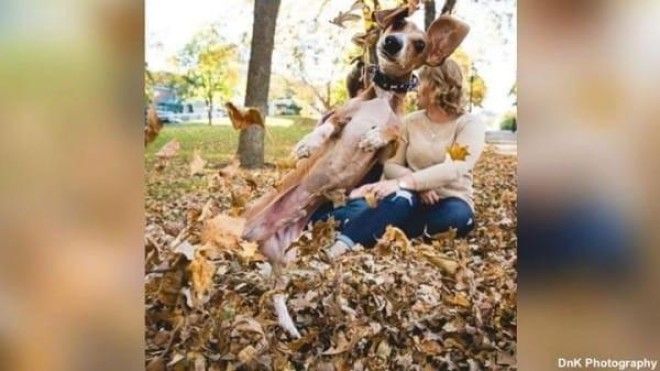 Megan and Chris couldn't stop laughing at their silly dog and his wild antics. But they're incredibly thankful that this hilarious moment got captured on film so they could share it with the world!