There is something poetically American about heading down the open road. With nearly 4 million miles of American road to navigate, you can weave in and out of awe-inspiring natural wonders, pass through small towns and bustling cities, taste different cuisines, and discover rich histories. While you're at it, you can experience the romance–or, if you're anything like the family from
Vacation
, the headaches–of the Great American Road Trip.
However, as most anyone who has spent more than two hours in a car will know, the United States is also home to many miles of highway that feel like purgatory (Ohio). Avoid those soul-sucking routes and give in to profound wanderlust with these five amazing road trips.
To quote famed beatnik Jack Kerouac, "nothing behind me, everything ahead of me, as is ever so on the road."
For The Wonder: Four Corners (Arizona, Utah, Colorado, And New Mexico)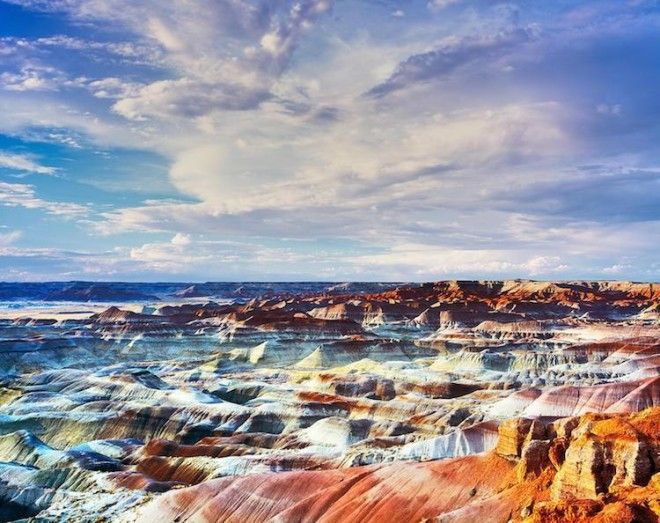 Sites: Petrified Forest National Park – Canyon de Chelly National Monument – Monument Valley – Mexican Water – Trail of the Ancients – Mesa Verde National Park – San Juan Skyway – Telluride –Mountain Village
The Southwest is home to a unique mix of beautiful landscapes: some so strange they seem to have emerged from Salvador Dali's imagination, some so shockingly picturesque you might think you're dreaming. You'll spend most of the trip with your mouth gaping open in awe of these incredible sights, so give yourself time to get out of the car and explore them, spending at least two days to do this 525-mile drive.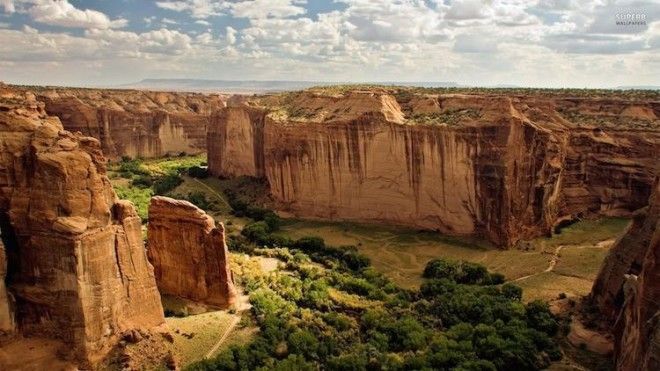 Starting in Flagstaff, Arizona, head east on Interstate 40 until you cross into the Petrified Forest National Park, home to the astonishing Painted Desert and Crystal Forest. Continue east on I-40 and then venture to the north on U.S. 191 to Canyon de Chelly National Monument. The Navajo have built structures right into these 1,000-foot cliffs, making their home there for nearly 5,000 years.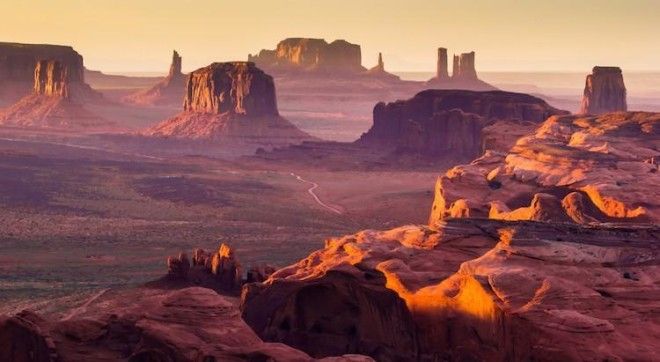 Keep going north on U.S. 191 to 59, a Navajo Nation road which takes you into Monument Valley. Make a left onto U.S. 160, a right onto U.S. 163, and coast as you pass through the iconic scenery straight out of countless westerns. Next, head south back towards U.S. 160, then east to Mexican Water. Here, you'll find here the exact point at which Arizona, Utah, Colorado, and New Mexico meet, and excitedly beam for Instagram with various body parts in all four states at once.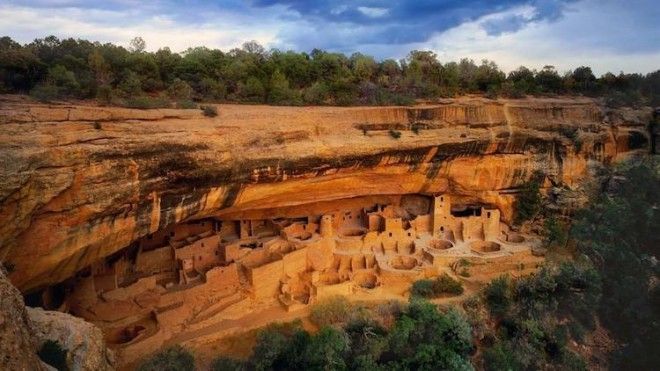 Next, as you reach Cortez, Colorado, you'll happily find yourself on a portion of the National Scenic Byway, Trail of the Ancients. This route follows the culturally and historically significant sites of the southwestern Native Americans. Stop at Mesa Verde National Park to explore preserved Puebloan cliff dwellings.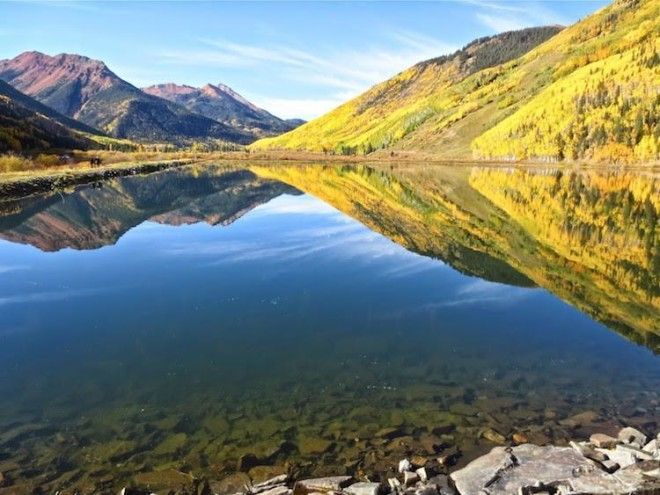 Jump back on the road and double back west to find Colorado 145 north as you make your way to Telluride. The last 75 miles of this drive follows the San Juan Skyway, another National Scenic Byway, that winds you through the stunning San Juan Mountains. Route 145 comes to a halt in the small ski resort town of Telluride. Ditch your car and wander the streets on foot. End your trip with a free, and breathtaking, gondola ride up from Telluride to Mountain Village.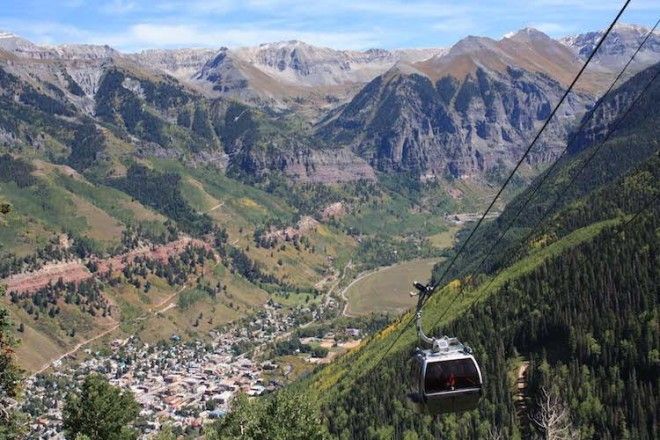 For The Music: From Nashville To Austin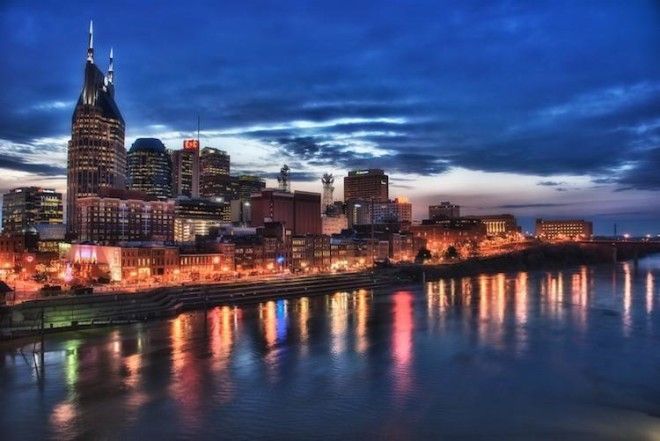 Sites: Nashville – Memphis – Clarksdale – Greenwood – Jackson – New Orleans – Austin
Jazz and blues were born in this country, and they speak to and from the American soul, with a rich history deep in pain, strength, and amazing ingenuity. And what this road trip lacks in scenic roads, it gains tenfold in firsthand experience with that American musical tradition.
Start in Nashville, Tennessee. First given the nick name "Music City" in the late 19th century, Nashville is known as the "Songwriting Capital of the World" and is a hub for country, blues, jazz, soul, bluegrass, pop, rock, Americana, and classical. Packed with recording studios, the city is swarming with extremely talented musicians, some looking for their big break and others returning to the city that gave it to them. As a result, quality live music can be seen and heard every day and night of the week.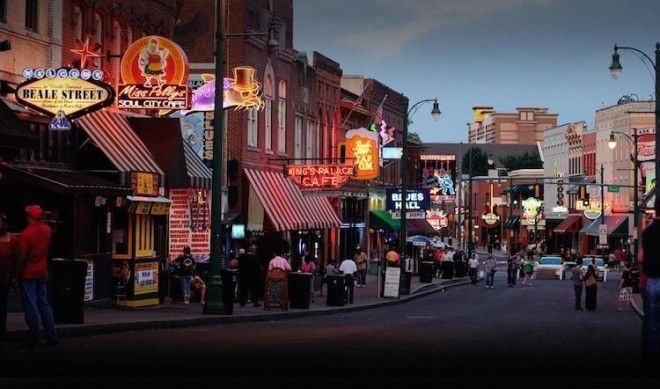 After a day or two in Nashville, head west on Interstate 40 to Memphis. Over the next few days, you are going to fall deeply in love with the blues and barbecue. Visit the Stax Museum of American Soul Music, then hit the pavement to hear some great music.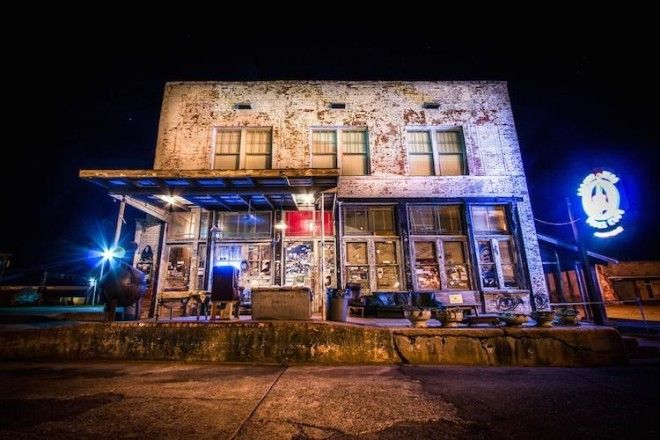 Once you've had your fill of Memphis, drive down to where it all began by following the Blues Highway, Route 61, to the Mississippi Delta. Here, you'll find the birthplace of the blues: Clarksdale, Mississippi. Keep a look out for the Mississippi Blues Trail markers that highlight influential people and events in blues history.
The Historic Blues District, or Blues Alley, is where a lot of the action can be found. Morgan Freeman's Ground Zero Blues Club hosts famous musicians nearly every night of the week. Pose next to the crossroads of Highway 61 and 49. As legend has it, this is where blues musician Robert Johnson sold his soul to the devil in exchange for remarkable talent on the guitar.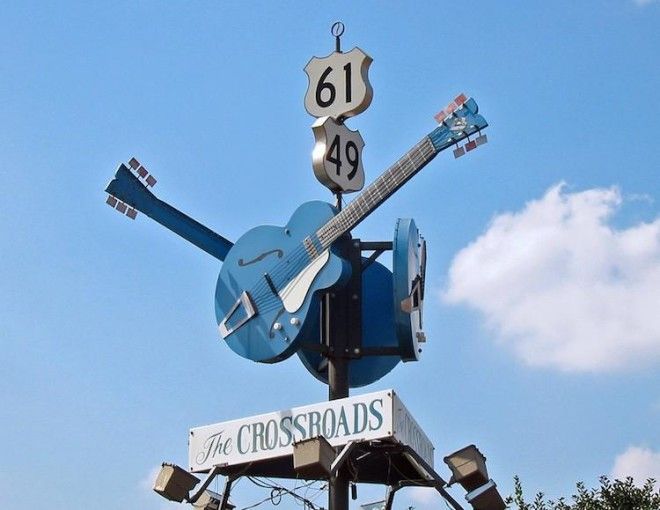 Just a little further down the road is Greenwood, Mississippi. Self-described as offering "Delta personality, and deep-South hospitality," Greenwood has recently become known for its food and dining experiences, mostly in part to Viking Range Corporation's move to the town. Get your southern comfort food fix here.
The "City of Soul" and capital of Mississippi, Jackson may not be as popular as the other big music cities, however, it has a lot going for it historically and musically. In fact, Jackson has more historical blues trail markers than any other place on the trail. Walk through the historic Belhaven neighborhood, visit the Jackson Farmer's Market, peruse Lemuria Books and stop by the iconic Frank Jones Corner bar and venue in the Farnish District. Again, live blues can be found in this area on almost any night.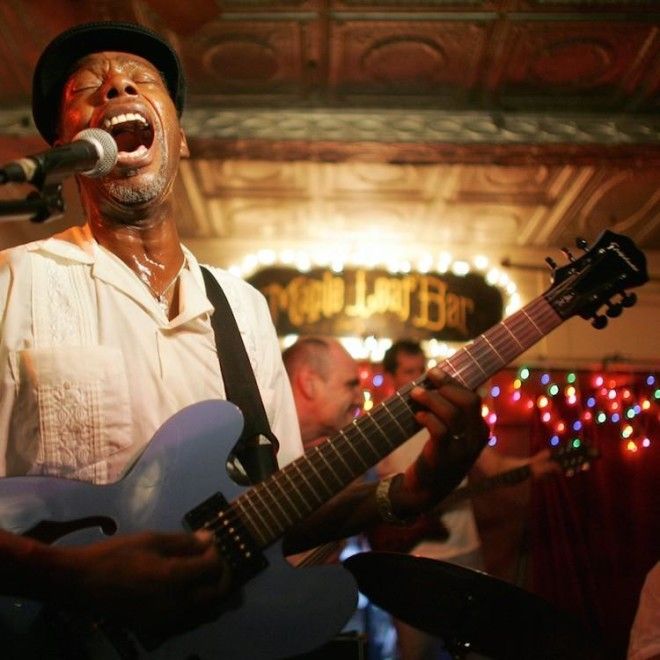 Say farewell to the birthplace of blues as you cross into the birthplace of jazz: New Orleans. Ignore the more popular Bourbon Street and head straight for Frenchmen Street. Pop in and out of the bars, getting a taste for the breadth and quality of the music filling the street. Eat gumbo and po' boys, maintain a consistent buzz, check out the market and art galleries, and listen to the overqualified street musicians––you can't go wrong. And if you don't eat a beignet before leaving New Orleans, you don't deserve to finish the trip.
Finally, head west to Austin, Texas, the "Live Music Capital of the World." With over 250 music venues, a vibrant arts scene, an abundance of outdoor activities and a plethora of great food, Austin is going to win you over. Enjoy.
For The Adventure: Alaska's Seward Highway
Sites: Anchorage – Chugach State Park – Bird Creek – Bird Point – Girdwood – Mount Alyeska – Portage Valley – Canyon Creek – Moose Pass – Seward – Resurrection Bar – Alaska SeaLife Center
If you have never thought about taking a trip to Alaska, you should. Our most northern state offers some of the country's most beautiful landscapes and best road trips. Starting in Anchorage, the drive is about 127 miles long and meanders through nothing but natural wonders. Take your time getting there to admire and explore the sites.
On your way to Seward, there are no billboards to block your view and few towns to break your stride–just spectacular landscape.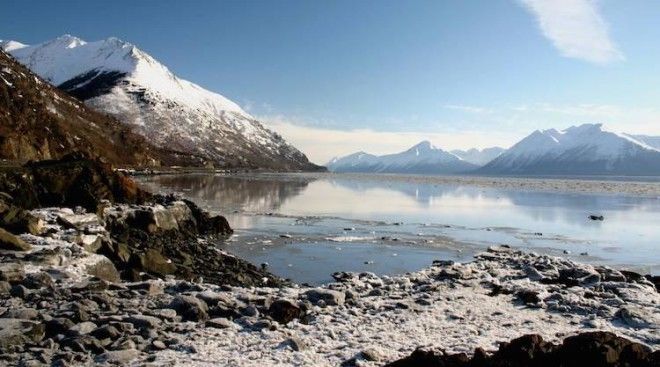 After leaving Anchorage, the Seward Highway will lead your car between the cliffs of Chugach State Park and the waters of the Turnagain Arm. You'll pass by fishermen in Bird Creek, and maybe a sea lion or two. Bird Point is a little further up the road, where you'll have the chance to see beluga whales in the Turnagain Arm while sheep graze on the slopes above.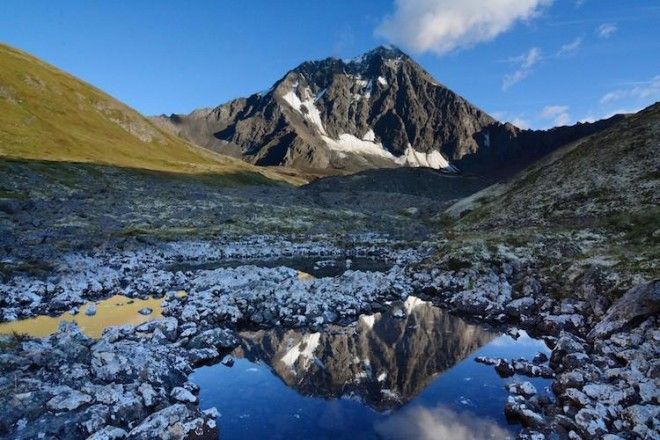 Turn off into the small town of Girdwood, which hosts a combination of cool cabins and expensive ski vacation homes. In the summer, Girdwood is full of flower gardens. Have a famous sweet roll from The Bake Shop, explore the streets and take a walk around the luxury hotel. Consider taking the ski tram up Mount Alyeska for a stunning view of glaciers and mountains.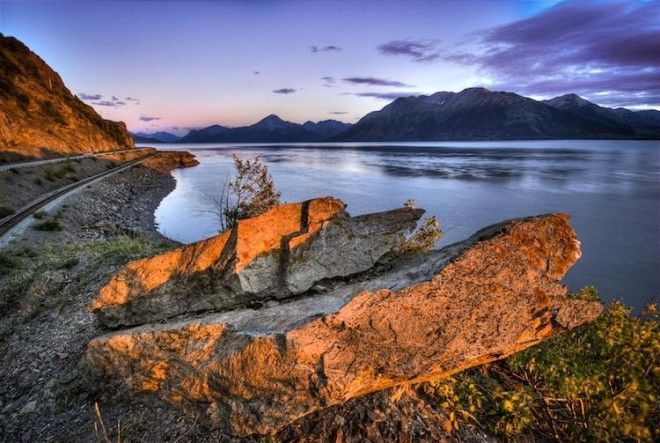 Back in the car, the landscape turns from mountains to wetlands. Behind them are the glaciers of Portage Valley. Turn off at the Begich, Boggs Visitor Center on Portage Lake to view a few icebergs. Continuing on, the road climbs about 900 feet into Turnagain Pass and through to Canyon Creek. At this point, everywhere you look is an amazing photo opportunity, so you may just want to resign to the ease, simplicity, and rarity of the mental picture.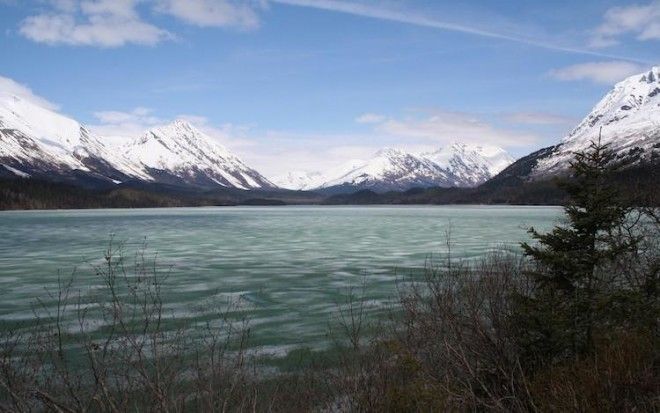 The harbor side town of Seward is waiting at the end of the road. It has a population of about 3,000 and fish is practically a food group. The final point of the Seward Highway is Resurrection Bay. Gaze over the fishing boats and kayaks on the water teeming with diverse fauna.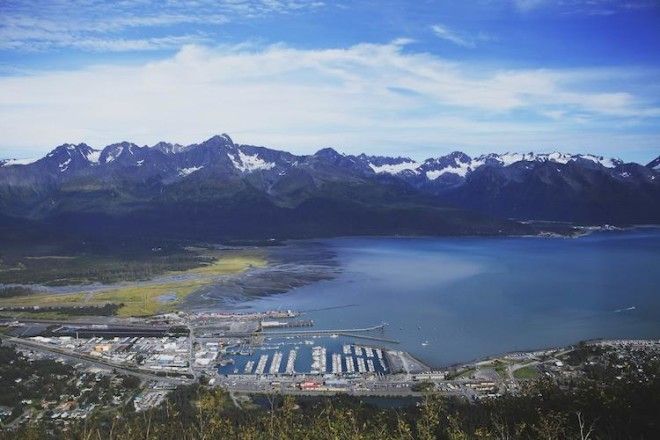 For The Foliage–And The Cheese: Vermont Cheese Trail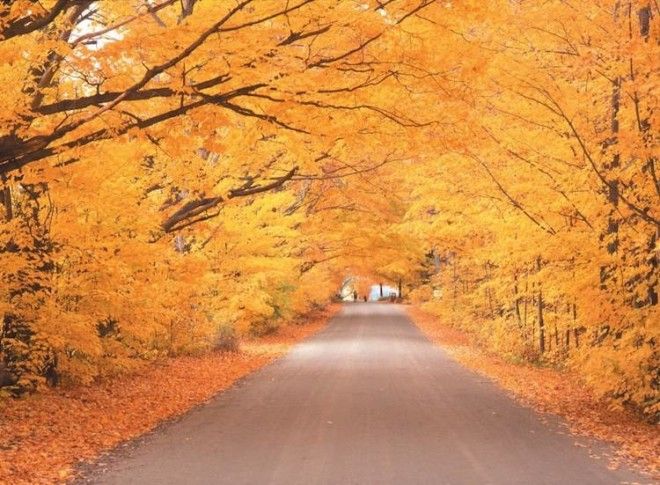 Sites: Bennington – Green Mountain National Forest – Plymouth Notch – Plymouth – East Warren – Middlebury –Shelburne Farms – Shelburne Museum – Burlington – Milton – Highgate – Barre – Websterville
This 340-mile trip is all about celebrating the beauty of fall and the taste of cheese because, why not? Take advantage of Vermont's scenic and billboard-free roads as you calmly wind through the mountains along Route 7. Pass by cheese-makers, historical sites, fantastic museums, and fun Vermont cities and towns all nestled into bright and fiery foliage.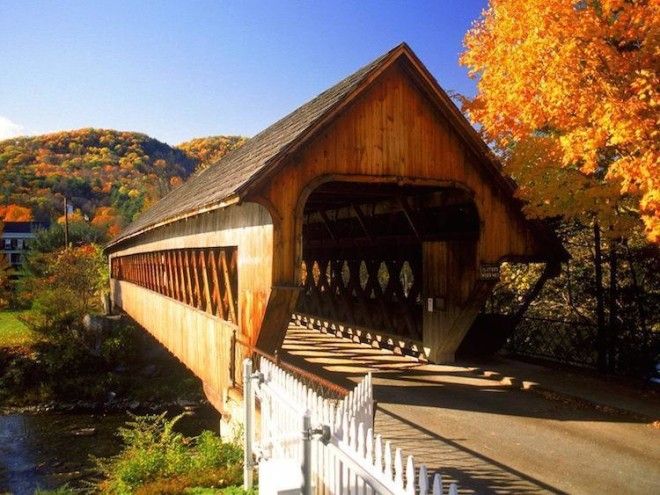 Begin your trip in Bennington, a sweet and picturesque town great for walking and home to wonderful dining and Bennington Pottery. Between the iconic covered bridges, Fallapalooza, and a claim to some of the best foliage sites in the state, Bennington is a worthy starting point.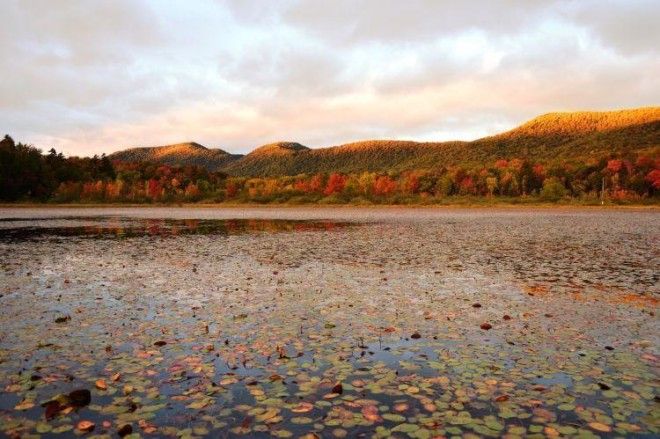 Next, head north on Route 7, which cuts straight through the Green Mountain National Forest, until turning onto Route 100 north and heading up to Plymouth Notch, the birthplace of former U.S. President Calvin Coolidge. The Coolidge family general store from the 1920s still stands, selling penny candy and other forms of nostalgia. Then zip up to Plymouth to begin your cheese extravaganza at Frog City Cheese, located in the old Coolidge family cheese factory. The original Coolidge recipes are still used to make a unique, yet "old-fashioned, unsophisticated cheese," according to cheese-maker Tom Gilbert.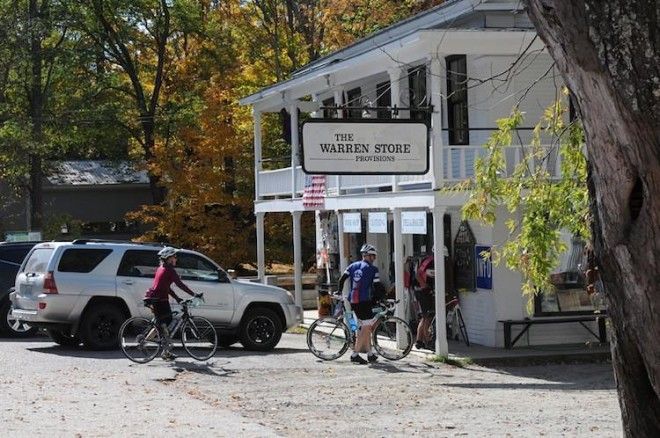 Next, to East Warren! Take Route 100 along the Green Mountains and find Three Shepherds of the Mad River Valley. Cow's and sheep's milk from valley farms is used to make cheese here. The panoramic view from Mad River Valley is amazing, and from April to October you can sign up for cheese-making classes. Nearby, the Schoolhouse Market has excellent selections for fashioning a picnic.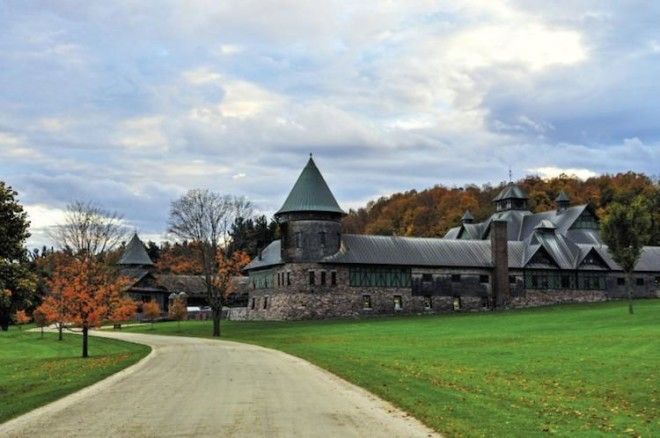 Around the many turns of Lincoln Gap mountain pass, you'll venture into Champlain Valley and take Route 7 north to Middlebury, a pretty college town where you'll find the Vermont State Craft Center. After wandering the streets of Middlebury, move on to Shelburne Farms, an agricultural and environmental educations center. Taste Shelburne Farms' Gilded-Age pedigree cheddars, see the roaming cows, walk the eight miles of relaxing trails, or even spend an evening at the Inn at Shelburne Farms.
Next, consider visiting the Shelburne Museum, featuring architecturally diverse houses from various eras as well as an astonishing collection of artifacts, folk art, 19th and 20th-century American paintings, and European Impressionism.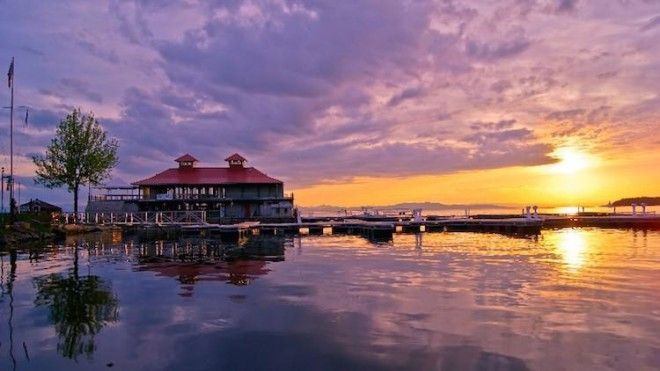 Only about 20 minutes away, Burlington, the biggest city in Vermont, is a fun, young town with great food, music, shopping, and views. Walk down pedestrian-only Church Street and check out the Lake Champlain waterfront. By then, you should be ready for a cheese marathon. North of Burlington, you'll hit Willow Hill Farm in Milton, where they make nine varieties of award-winning cheese.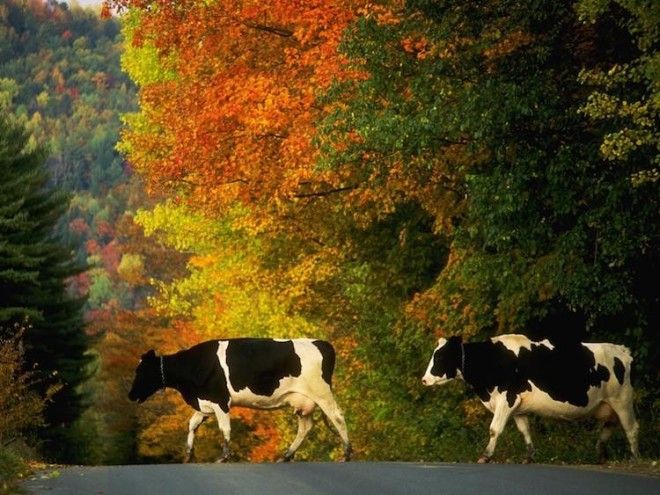 To the northeast on Route 78 is the low-tech and no frills Green Mountain Blue Cheese creamery of Highgate. Next on the Cheese Trail is Vermont Butter and Cheese Co. in Websterville. This is the last stop on the trip, so thank the goats from the 25 surrounding local farms that gave the milk to make the chèvre, pack your car with cheese, and turn back down the leaf sprinkled road.