Lightening is a very important detail in interior design. It always brings out the statement in a room. Lamps or chandelier can add dimension to a room and really brighten up your room space. We all want to have modern and glamorous lightening in our home, but beautiful lamps and chandeliers are always expensive at the store. But, let forget the expensive stores and see these wonderful and creative DIY chandelier ideas. You don't need to spend a lot of money if you can use your imagination and creativity. Making your own lighting at home allows you to save even more money and add your own personal touch.
DIY Birdcage Chandelier
Use your old birdcage to make a wonderful decoration and of course to get unique look of the room. See the photo below and you will get inspired to create something like this in your home.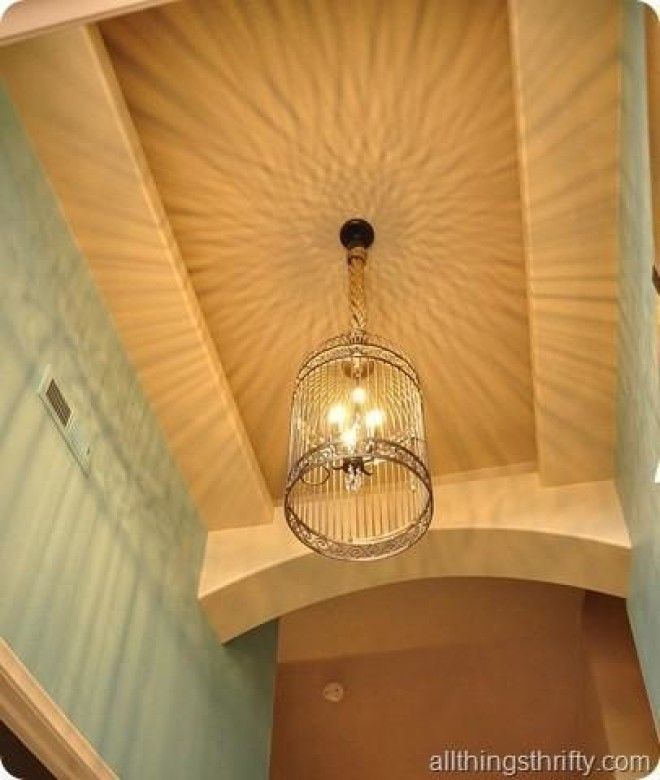 Tea Cup Chandelier
Change your old tea cups with new, and instead of throwing the old one, use them like amazing chandelier decoration for your home.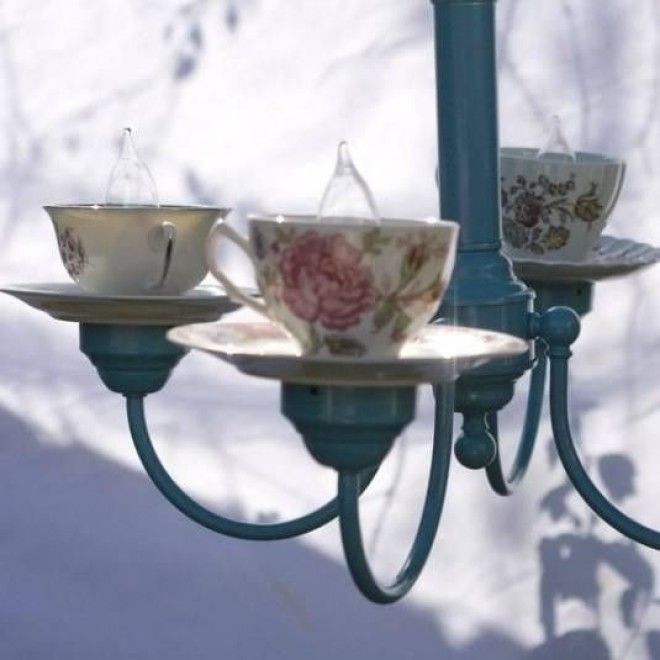 Ping-Pong Balls Chandelier
If you want to get an unique look in your room, than you must use your imagination and creativity. If you don't want to spend a lot of money for chandelier than you can buy some cheap ping-pong balls and make colorful chandelier like this in the photo down.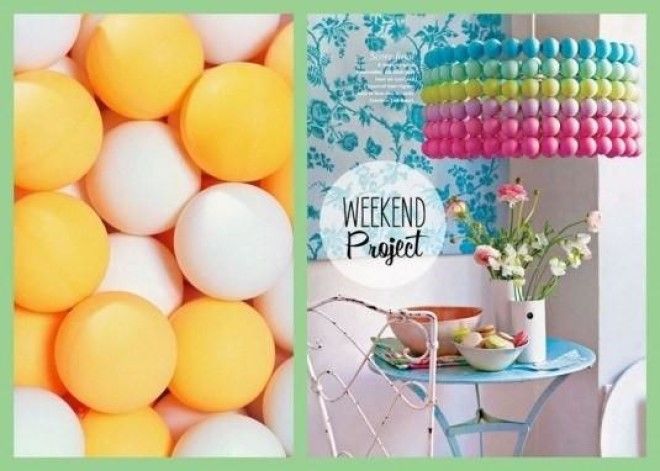 Wind Turbine Chandelier
A good example of industrial light fixtures is to use wind turbine like chandelier for your room.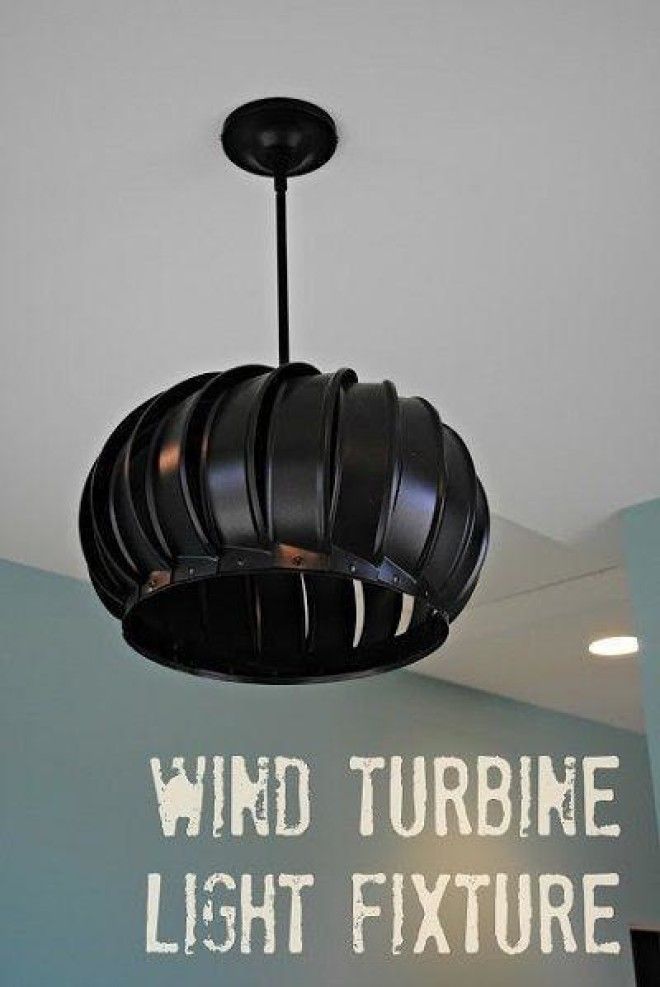 DIY String Chandelier
Make your own string chandelier for your living room. This is such a rustic, beautiful look for a chandelier. The best part is that it was made with inexpensive items that are easily available.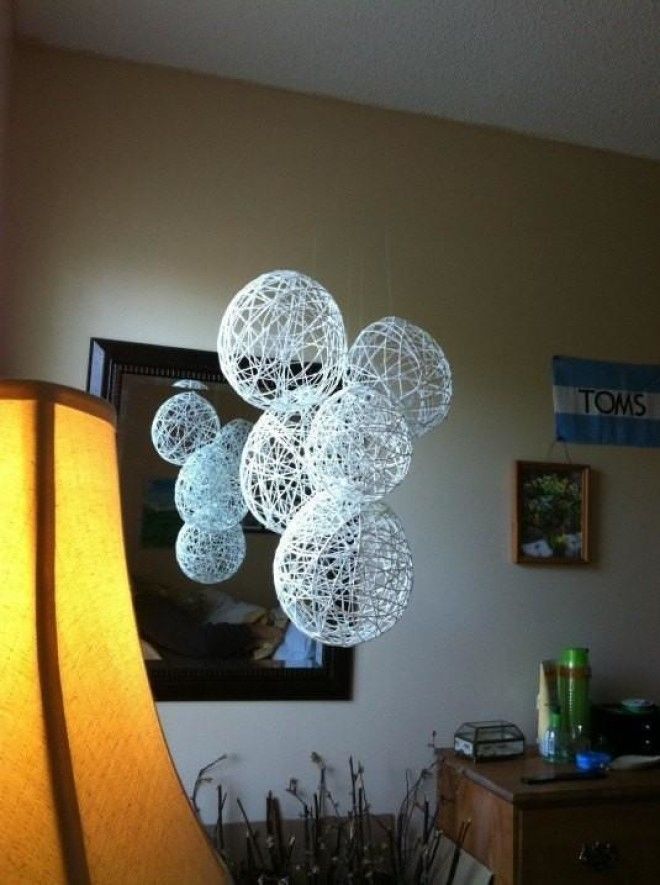 Kitchen Utensils Chandelier
We all know that after birthday party we have a lot of plastic kitchen utensils. Don't throw them if you want to make something interesting and special for your home. See the example below and get inspired.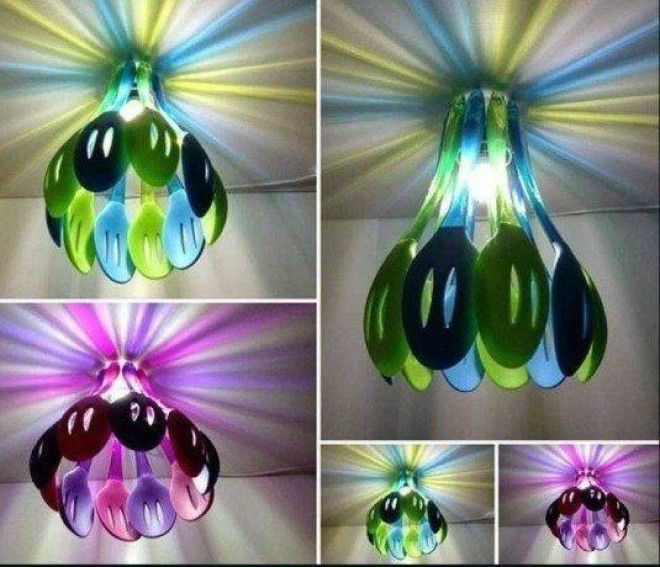 Wine Bottles Chandelier
Show you DIY skills by creating something perfect for your home. Cut the old wine bottles in half and create unique chandelier for your living room.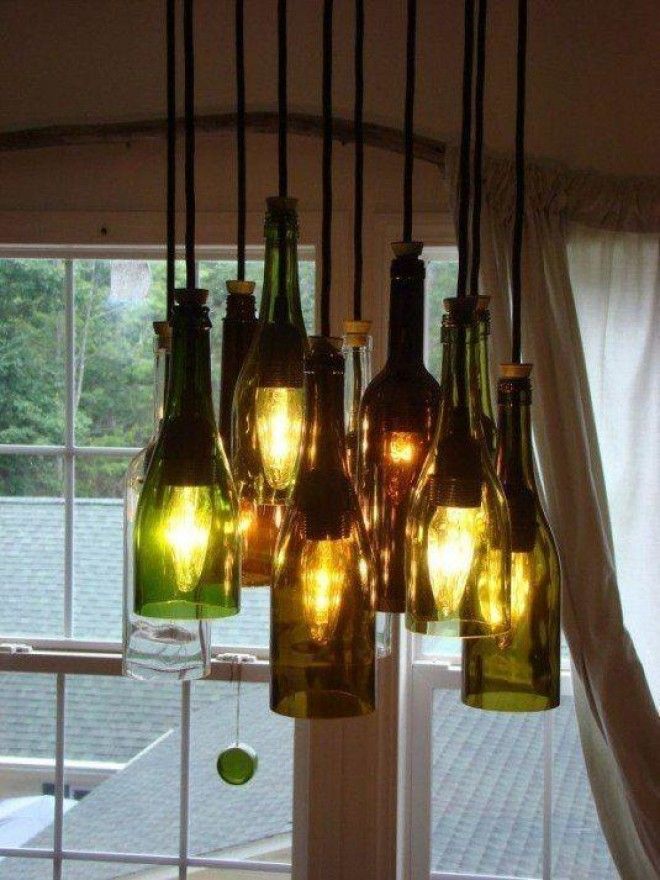 Mason Jars Chandelier
If you have a lot of mason jars in your basement, than now is perfect time to create something special for your kitchen. Use the mason jars to create wonderful chandelier for your kitchen like in the photo below.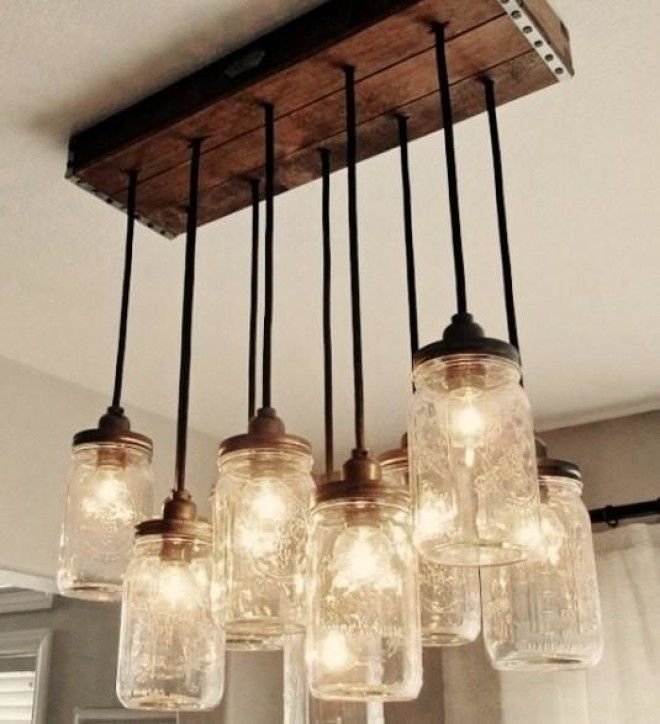 Chemistry Test Tubes Chandelier
If you work with something based on chemistry, than you can use test tubes to make wonderful chandelier for your home.