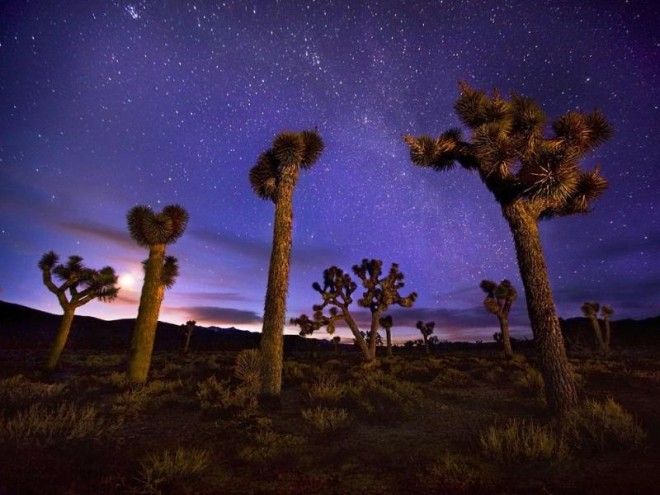 Death Valley, California
The Milky Way glitters over a stand of Joshua trees in Death Valley, California. The enchanting scene belies the harsh conditions here—the park got its name from a group of pioneers who became lost in the area and were sure they'd never survive the ordeal.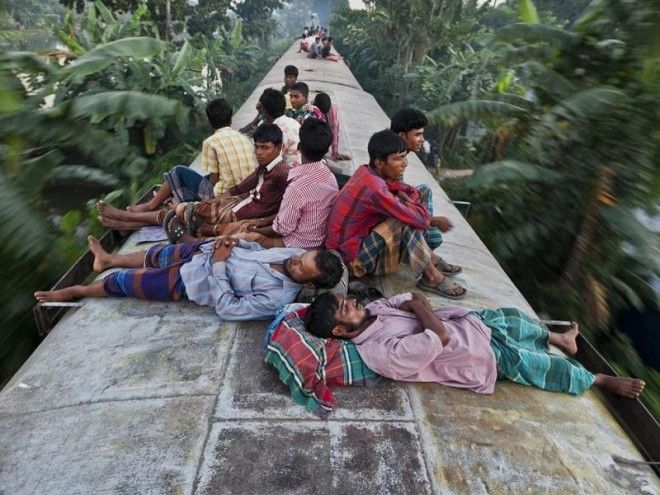 Dhaka, Bangladesh
In Dhaka, Bangladesh, a train races through a verdant landscape while men ride on top. Though dangerous, riding on the tops of trains is commonplace in Bangladesh, either because there's no room inside the cars to accommodate all who want to ride, or people simply can't afford the fare.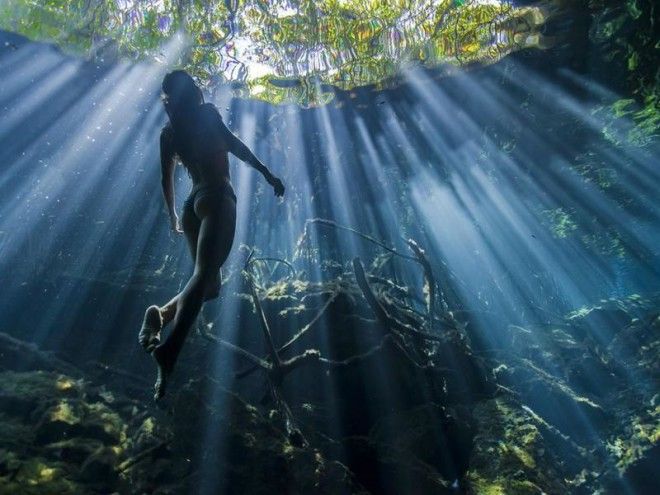 Quintana Roo, Mexico
In Quintana Roo, Mexico, sun rays stream through the crystalline waters of Cenote Cristalino as a swimmer makes her way to the surface. These mystical swimming holes are actually sinkholes filled with freshwater. Ancient Maya believed them to be sacred passageways to the land of the dead.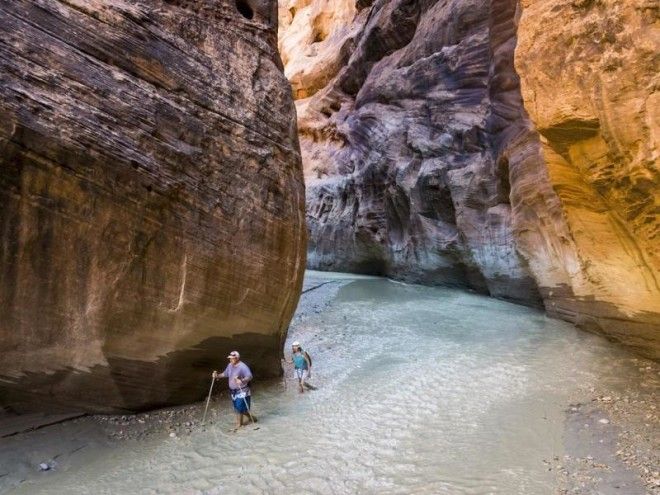 Paria River, Utah
Hikers wade through the shallow, muddy waters of the Paria River in Utah. Outdoor enthusiasts are drawn to the Paria Canyon and its twisting, sandstone passageways that enclose the river.
Kunming, China
The jagged karst pillars of the Shilin Stone Forest poke through green treetops in the Yunnan Province near Kunming, China. The "forest" is actually a labyrinth of eroded and dissolved limestone formations.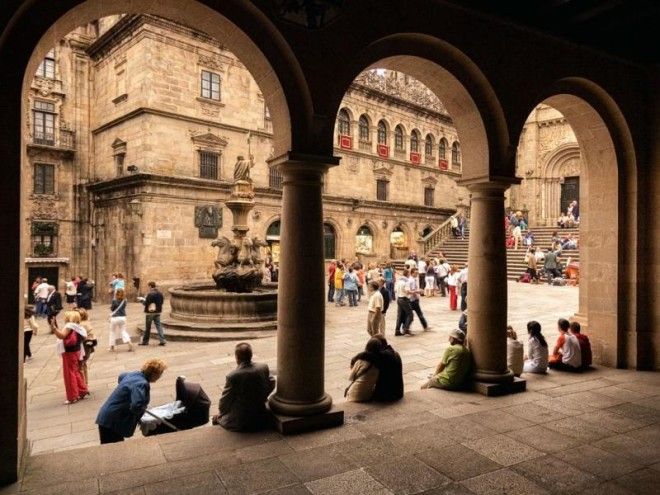 Santiago de Compostela, Spain
This plaza in Santiago de Compostela, Spain, seems to be a perfect place to sightsee or simply people watch. Santiago de Compostela, specifically its famous cathedral, is the terminus of the Christian pilgrimage route, Camino de Santiago.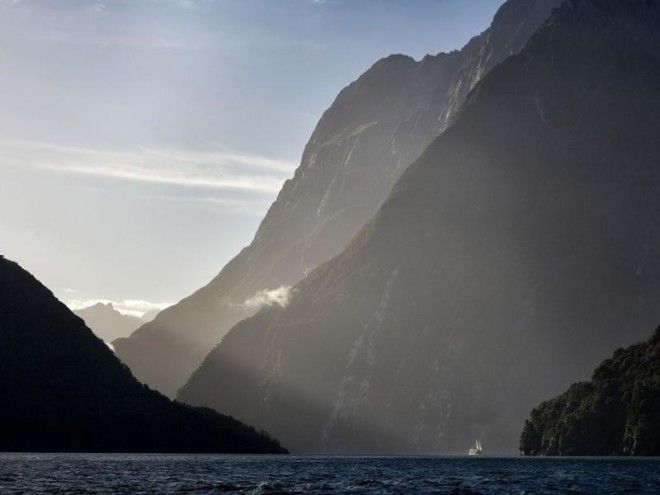 Milford Sound, New Zealand
In Milford Sound, New Zealand, a boat is dwarfed by the cliffs that tower over the deep waters. Though named Milford Sound, it is actually not a sound but a fjord carved by glacial activity.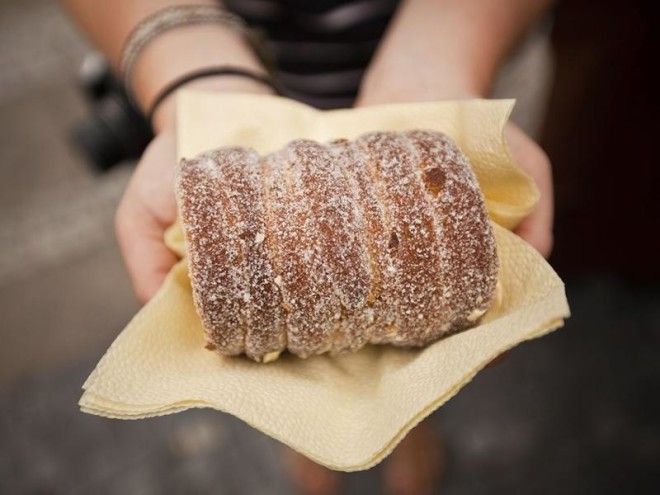 Pastries in Prague
T
rdelník
is a traditional Slovak pastry, often sold by street vendors and a tourist favorite. The cylindrical treat is cooked by spinning over an open flame—a rotisserie of sorts—then dusted with cinnamon and sugar.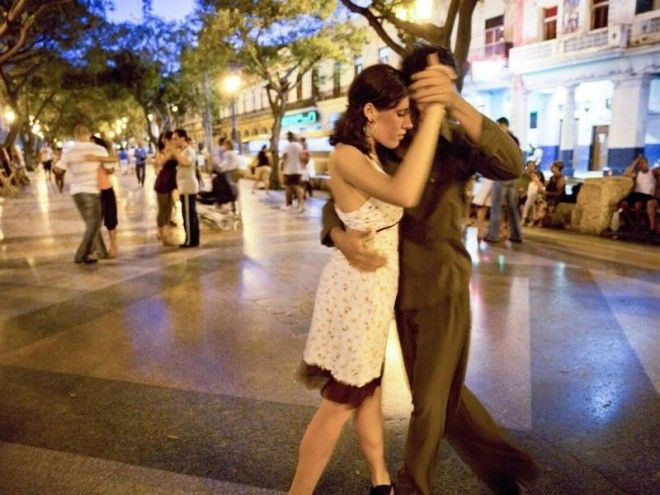 Havana, Cuba
As night falls in Havana, Cuba, couples dance on Paseo del Prado. In 1904, this plaza was given its official name, Paseo de Martí, but it seems the moniker didn't stick: Locals refer to the boulevard as simply "El Prado."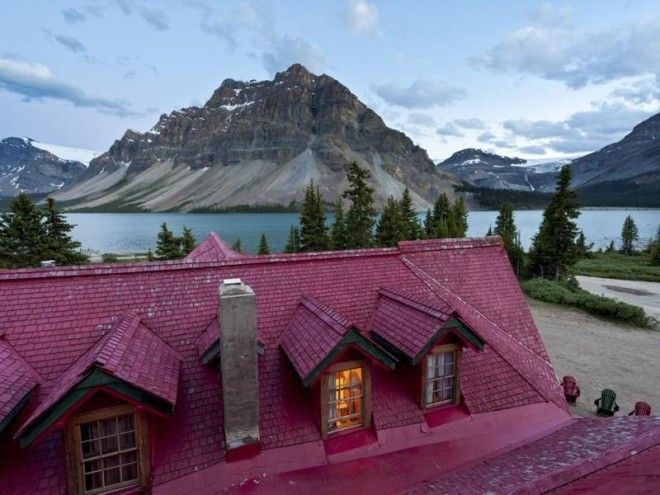 Alberta, Canada
The conspicuous red roof of Simpson's Num-Ti-Jah Lodge, in Alberta, Canada, stands in stark contrast to the subdued hues of Bow Lake and the Canadian Rockies. See the lake—and the lodge—in Banff, Canada's oldest national park.