Celebrities often have access to the latest and greatest trends before we average people can get our hands on them. That's why you should be checking out their nails so you know all the hottest new nail art ideas before anyone else. And even if they've been done before, celebrity nail art can be a great place to look for inspiration.
1. Hollywood is an Obvious Choice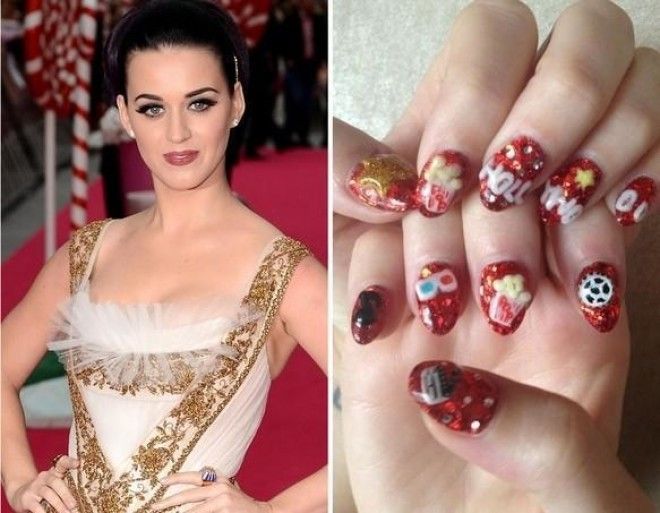 Katy Perry wears this look well, doesn't she?
2. Black and White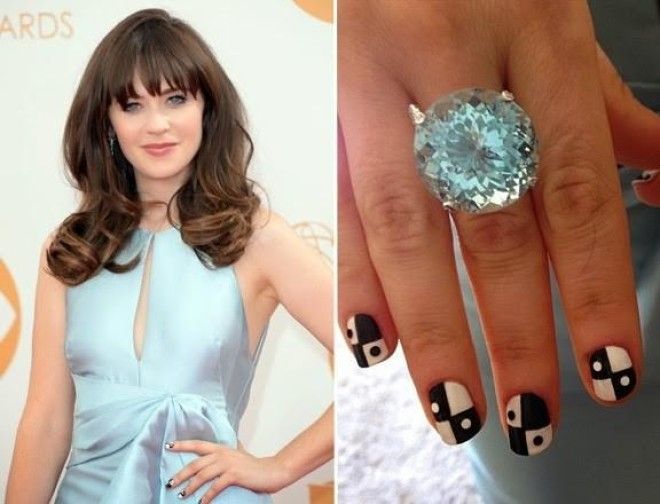 This fabulous look has been seen on the nails of Zooey Deschanel.
3. Over the Top Gold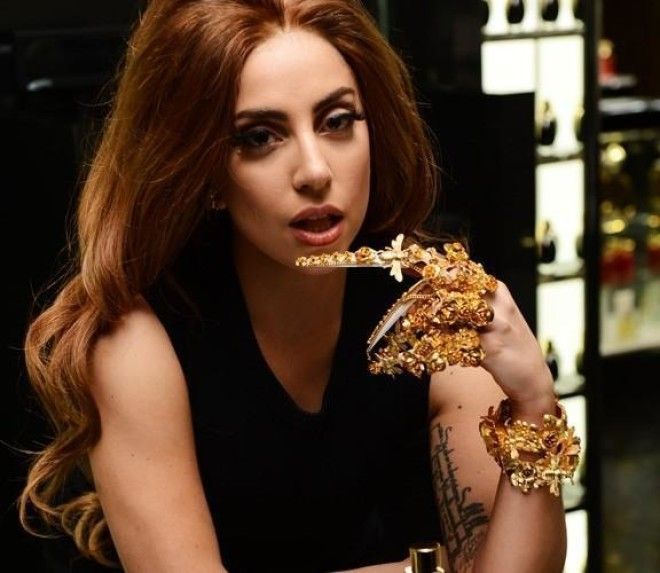 No one does it like Lady Gaga, but you can copy her look on a toned down level.
4. All Love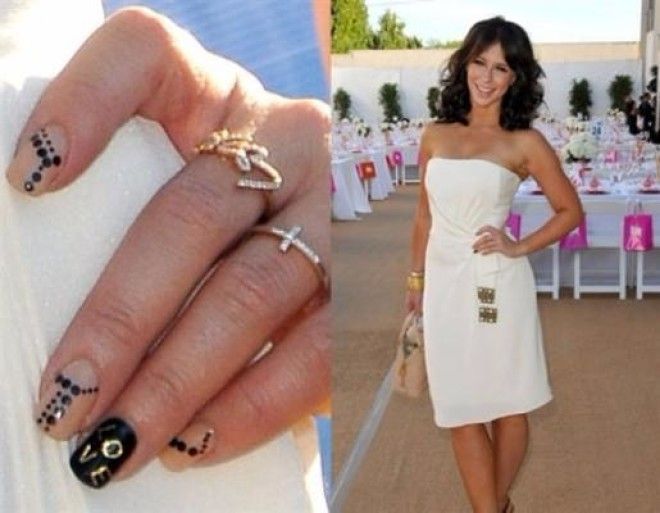 Your last name doesn't have to be Love to sport this look.
5. Yellow Smiley Faces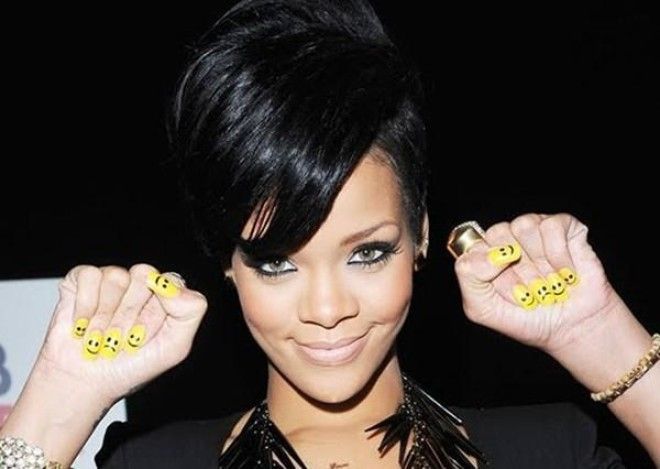 This is a look that Rhianna has shown off a time or two.
6. White Background with Black Butterflies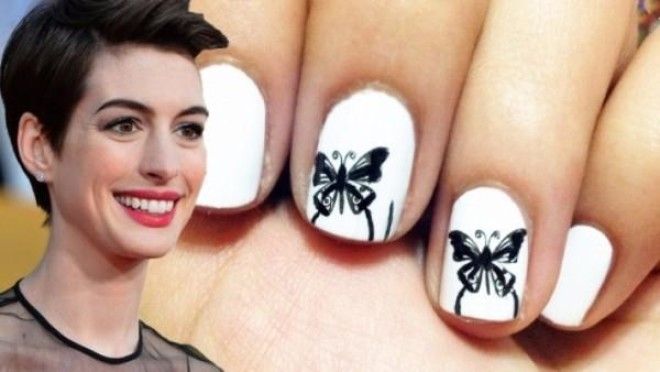 Are you a fan of Anne Hathaway? This is one of her nail art loves so give it a try for yourself.
7. Comic Book Inspired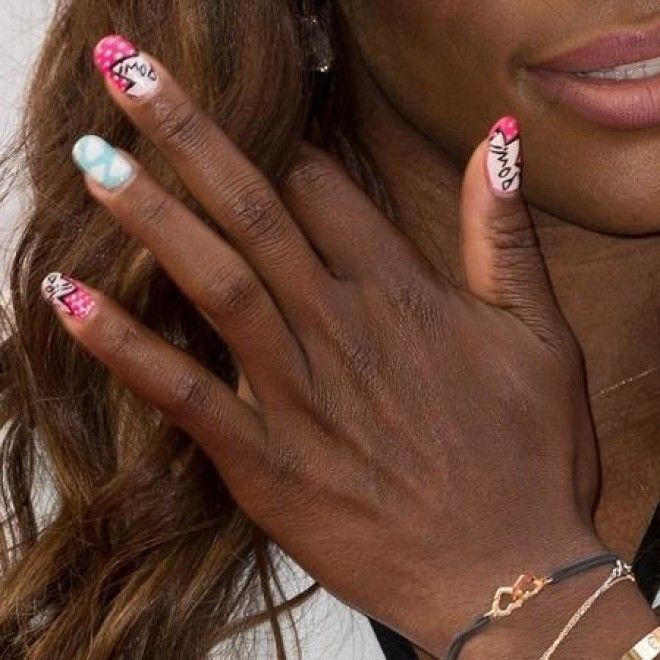 If you love comic books, you are a kindred spirit with Serena Williams, making this your best choice.
8. Black and Pointy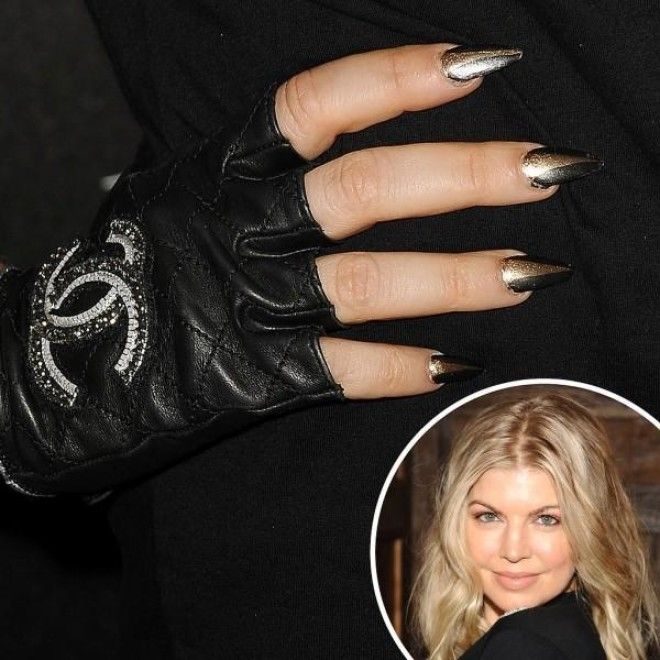 Fergie likes to sport these sharp and dark colored nails.
9. Gold on Black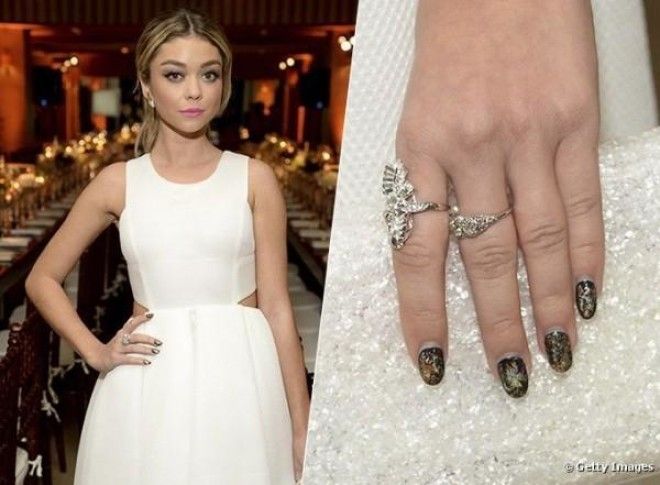 This classic combination has been seen on Sarah Hyland.
10. Chanel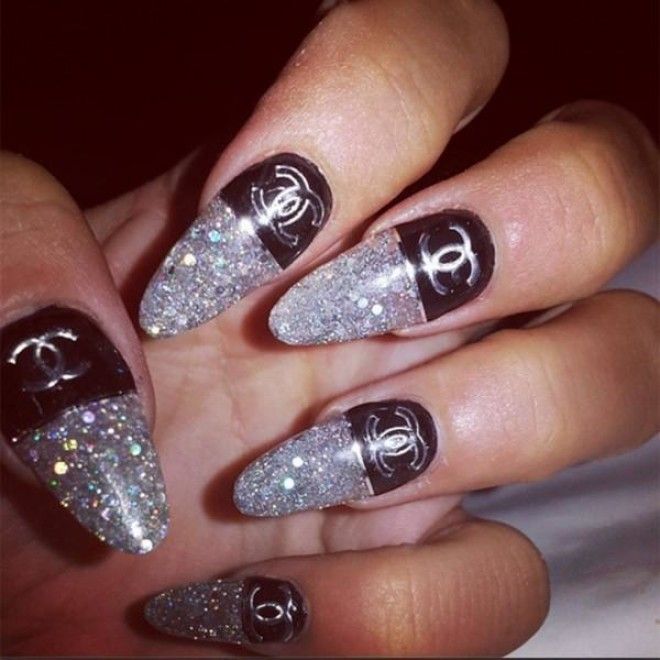 Lily Allen is one celeb that has proven her allegiance to Chanel on her nails.
11. Marilyn Monroe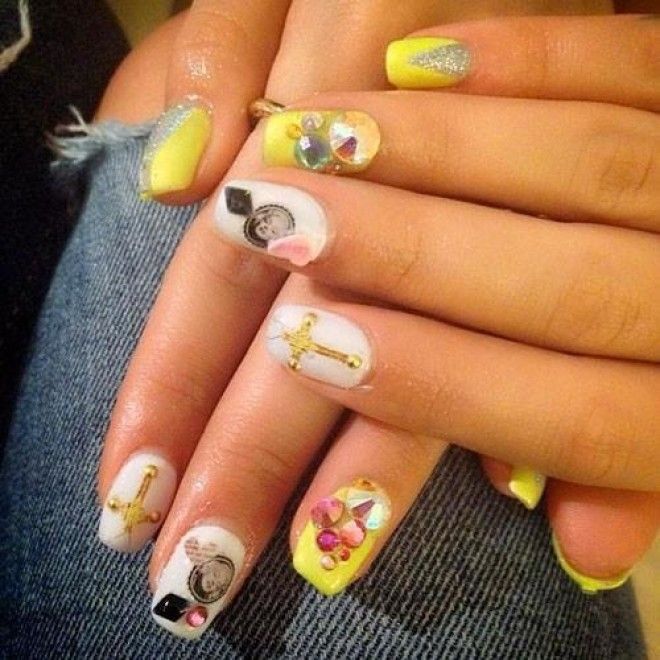 Rita Oren once had a manicure with tiny images of Marilyn Monroe. Would you wear it?
12. Lots of Jewels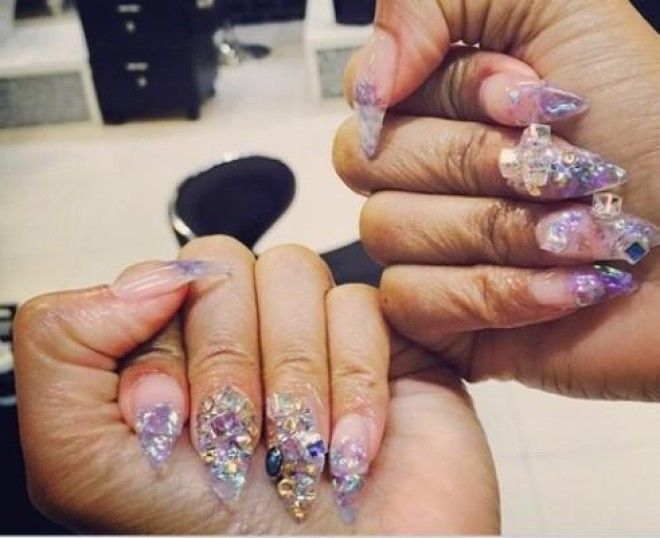 If you like bling as much as Nicki Minaj does, you'll adore this manicure.
13. Black Tips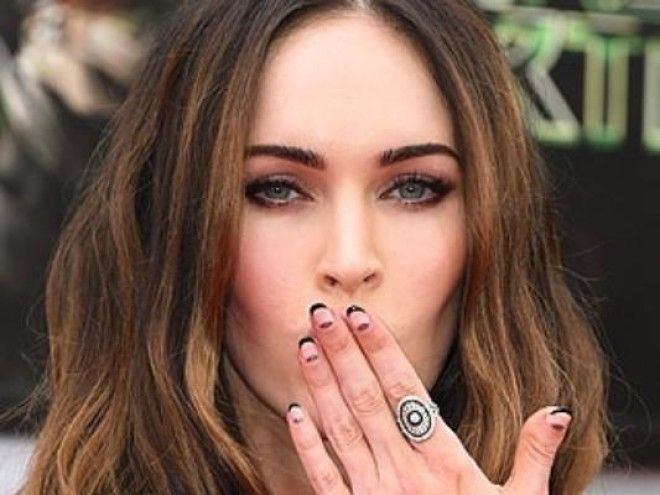 For something really sophisticated, try black tips like Megan Fox.
14. Sushi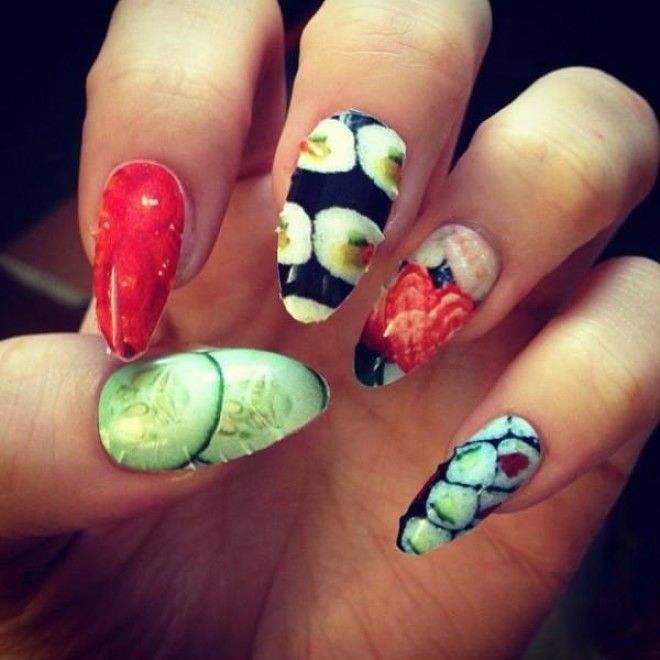 Georgia May Jagger shared a photo on Instagram of her sushi inspired nail art.
15. Metallic Gold Crowns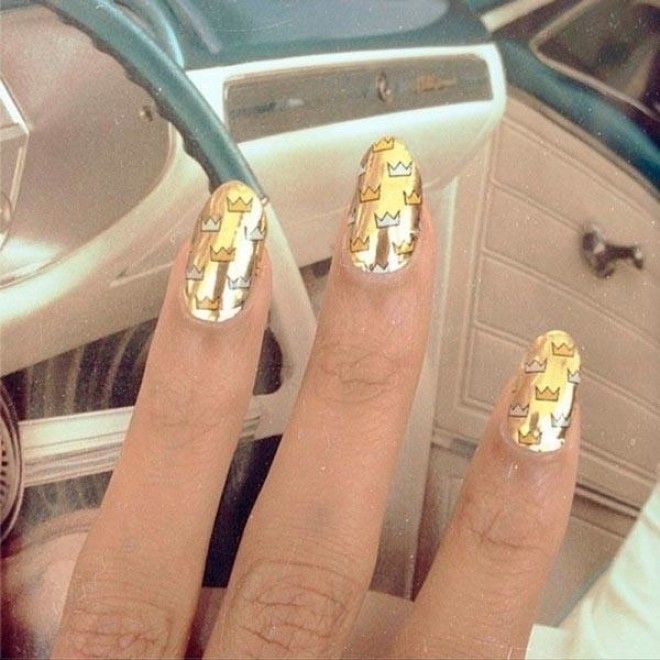 Beyonce isn't well known for toning it down and this manicure is another example of her shiny style.
16. Versace Inspired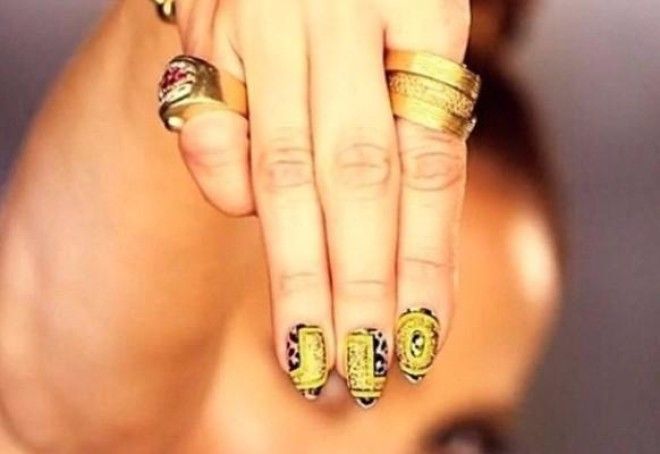 Jennifer Lopez makes Versace nail art super trendy.
17. Pink with Glitter at the Tips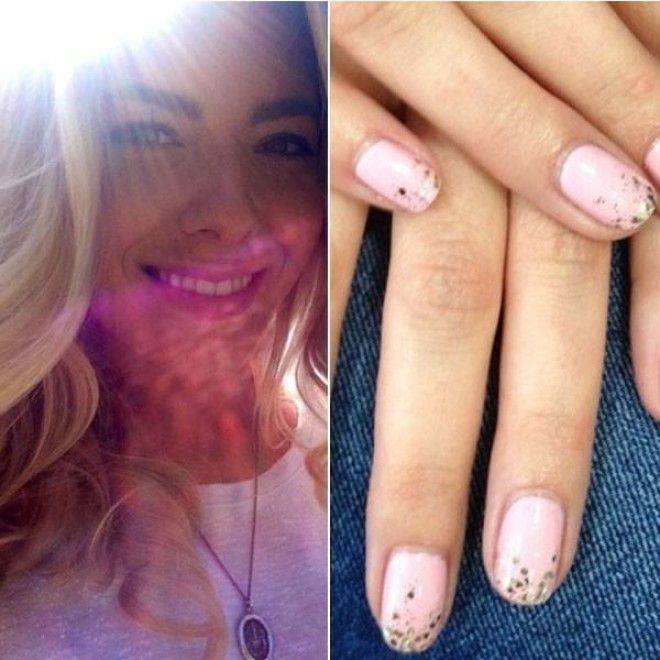 Go totally girly like Mollie King with nail art like this.
18. Heart-shaped French Tips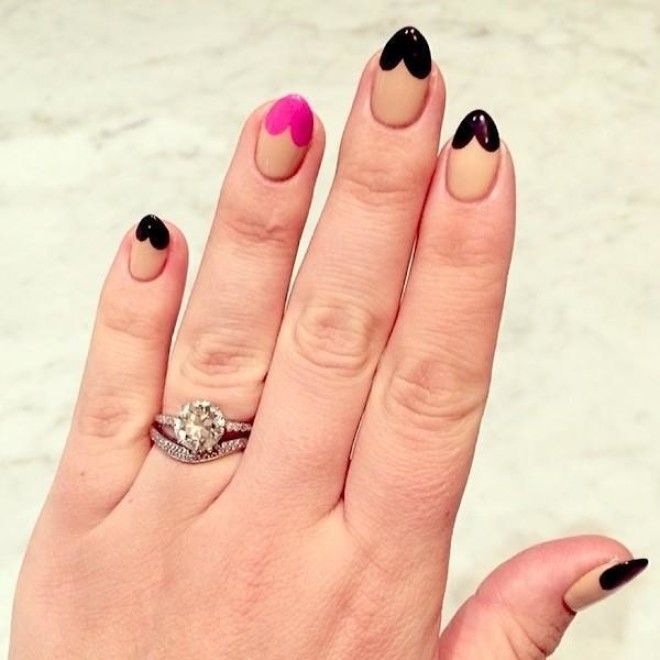 Love it? So does Jessica Alba!
19. Nike Nail Art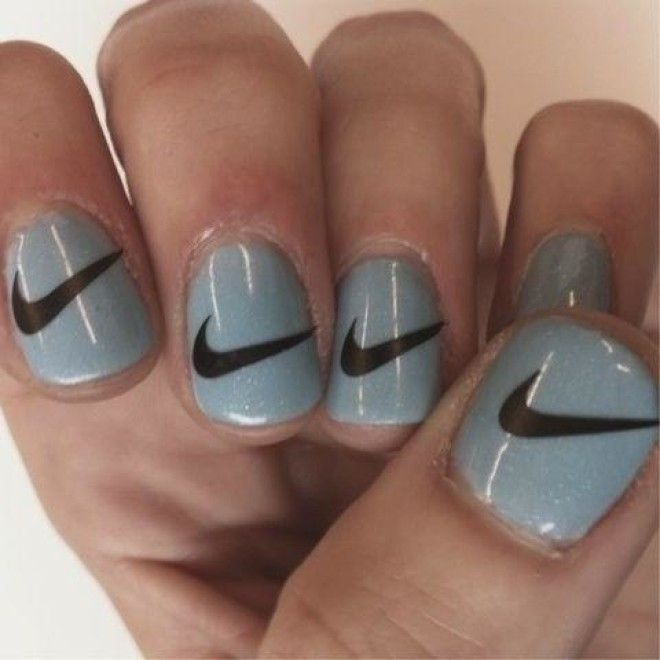 Just do it like Pixie Geldof does.
20. Cute Little Daisies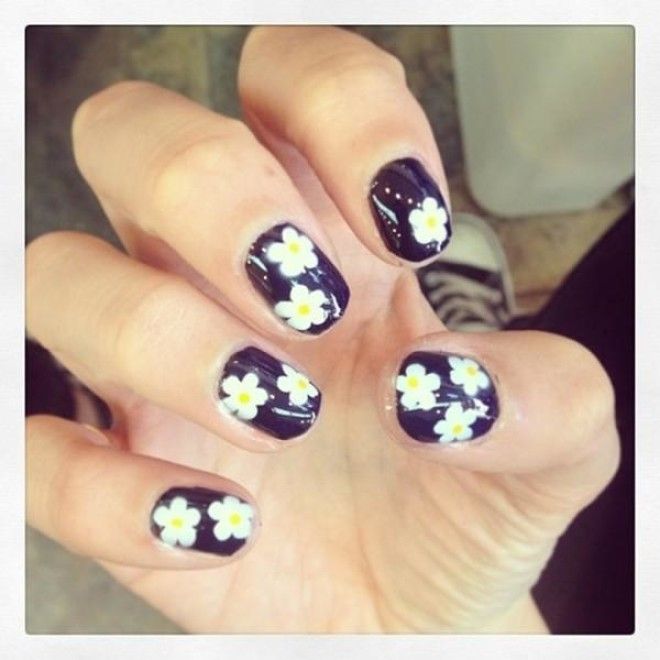 This is a look made popular by Alexa Chung.
21. Religious Theme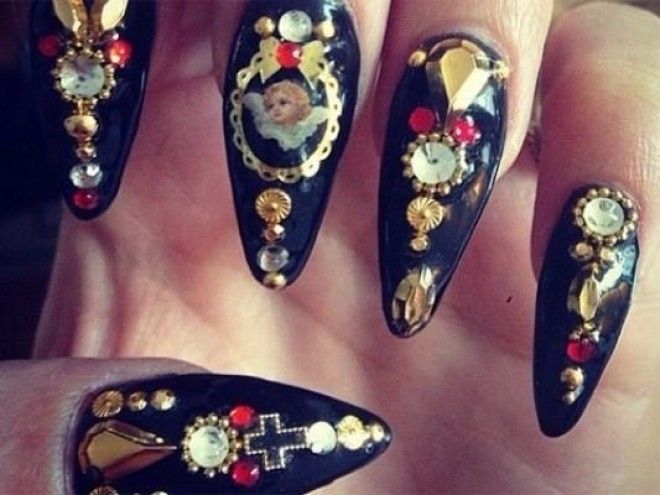 Vanessa Hudgens is known for her love of religious nail art.