The world's most expensive dollhouse, Astolat Dollhouse Castle, is going on public display in New York City this holiday season—for the first time in its history.
Created by miniaturist Elaine Diehl in the 1980s, the 800-pound miniature home took more than 13 years to build and is now valued at $8.5 million. It has 10,000 miniature pieces of furniture and decor, including teensy oil paintings, carefully wrought miniature rare books, gold chandeliers, and intricate pieces of jewelry spread over 29 rooms on seven floors. You'll probably want to bring a magnifying glass.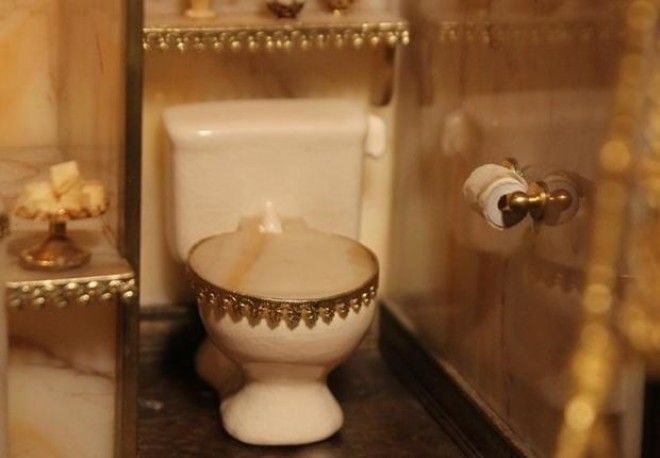 The dollhouse will be on view at the Shops of Columbus Circle in Manhattan between November 12 and December 8.