Wooden pallet furniture are an excellent way to reuse and recycle a material that otherwise would probably be discarded. There are infinite ways they can be used around the house depending on the creativity and imagination of each person. Here are some ideas for you to customize pallets to decorate you house according to your taste.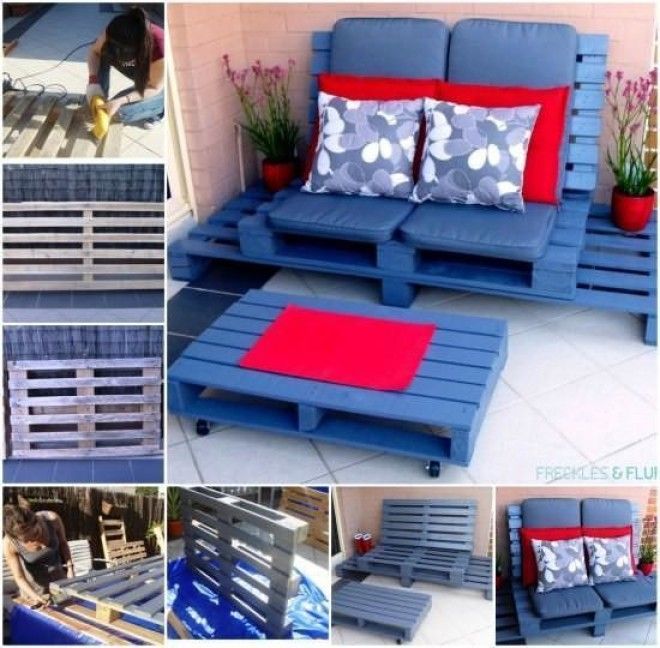 1. This pallet lounge can be easily made to achieve a comfortable and relaxing spot. Paint the pallets a bold color, such as blue, and make sure to create a striking contrast with the cushions and pillows.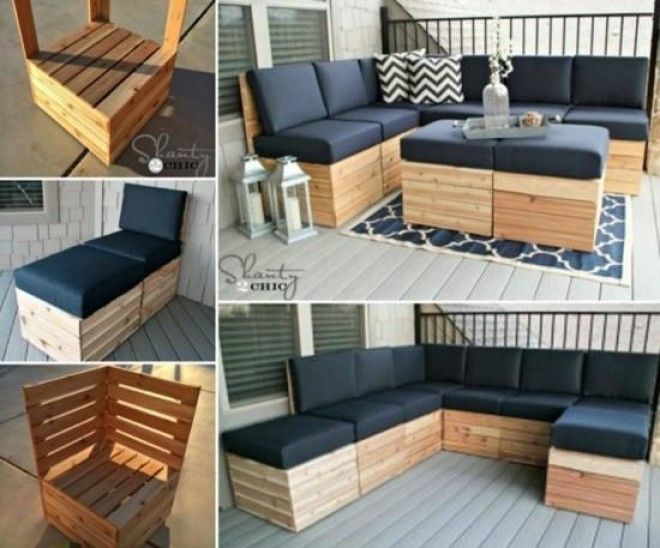 2. Although it seems to require a lot of work, this modular corner lunge could be put together even by DYI beginner. It would look great as outdoor furniture or even in your living room. Personalize it to match house decor with paint and cushions.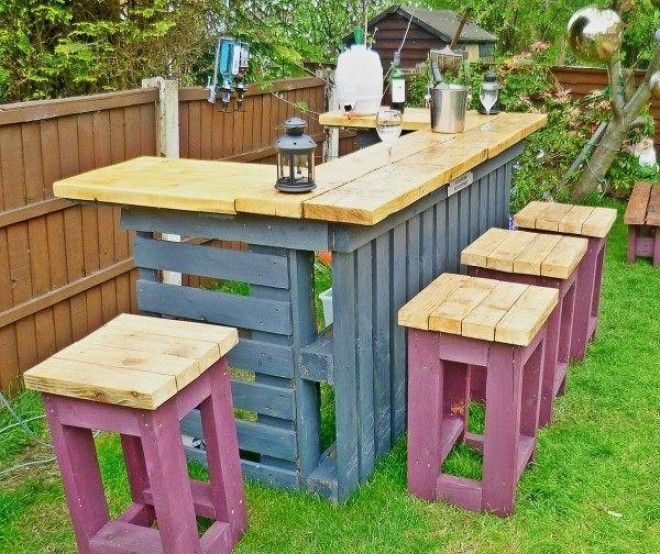 3. This outdoor pallet bar would make a great addition to your next house party or to simply enjoy those pleasant summer evenings. Check out StackedDesign, for the complete DYI tutorial.
4. If you've ever wanted a hammock in your garden, we think this comes close enough. To build this outdoor bed swing all you need are pallets and rope. You can even go crazy with it and make it large enough to fit a bigger mattress for 2 or more people. Check out how it's done at Manda from The Merry Thought.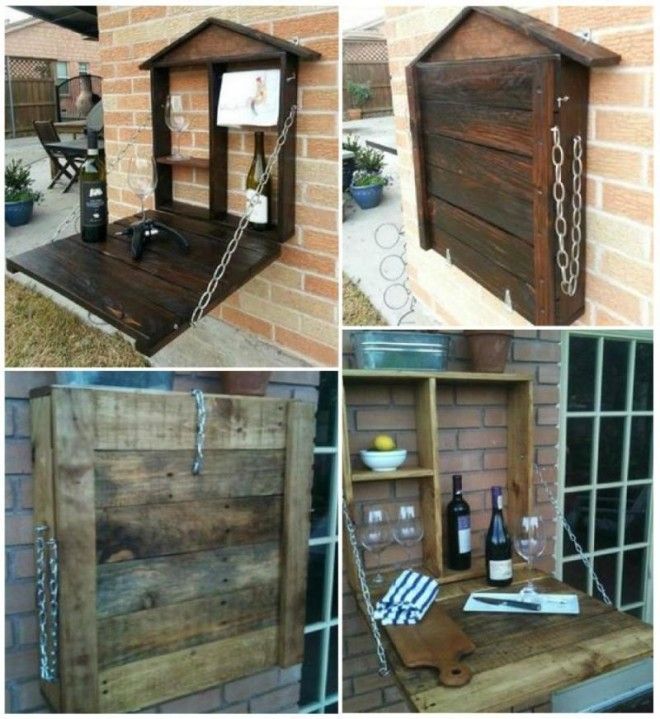 5. Another attraction for your next house party would be this fold-down pallet bar for the outside or inside of your home.