A member of the prestigious Explorers Club, his past endeavors have included circumnavigating Lake Baikal on a WWII-era Russian motorbike, traveling across Sri Lanka in a rickshaw, and even participating in a Guinness World Record-setting taxi journey at 17,143 feet.
Matt Prior wanted to find a way to ignite a passion for exploring in others, so he founded Matt Prior Adventure Academy, a one-week course that teaches people how to conquer and enjoy extreme travel experiences. He exposes travelers to the joy of traveling off the beaten path, taking them through hidden villages, breathtaking volcanoes, and glistening hot springs.
The course costs $3,995 per person, not including hotel accommodations and international flights.
We've put together a collection of images from his amazing adventures so that you can see what a course with the Matt Prior Adventure Academy is like.
Prior's first real adventure began almost a decade ago, when he and a friend drove from London to Mongolia and back in a $180 1.0L car. "It completely turned our worlds upside down and showed us what was out there," Prior said.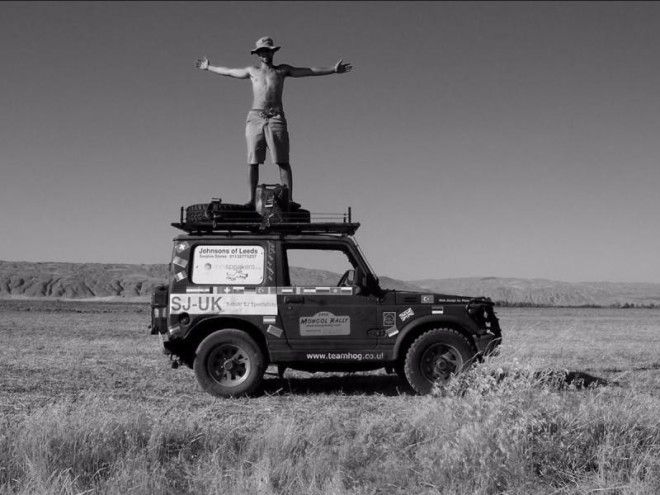 In 2010, Prior and two friends who were pilots in the Royal Air Force decided to fly to India, where they would buy and legalize their own rickshaw. The plan was for them to head from Kerala, on the southern tip of India, all the way to the Himalayas in Nepal.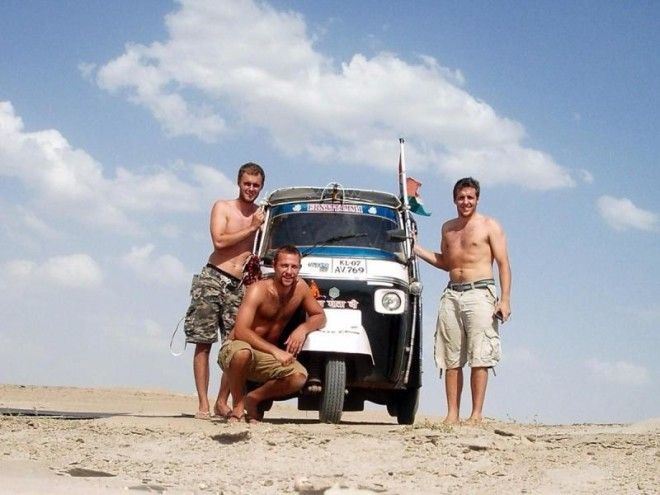 The trip took four weeks in total, and Prior was surprised that they were able to make it without a single technical difficulty. "I still can't quite believe it to this day," Prior told us. "The fact that [the rickshaw] is only designed for short one- to two-kilometer journeys, not for going long distance up into the Himalayas, makes it all the more impressive."
In 2012, Prior and his friend decided to motorbike through Peru, but when his friend suffered a leg injury on the second day, Prior had to do the trip alone. Here is one of the many river crossings he had to conquer on his way to Machu Picchu. As landslides are common at that time of the year, he encountered many closed roads and falling rocks.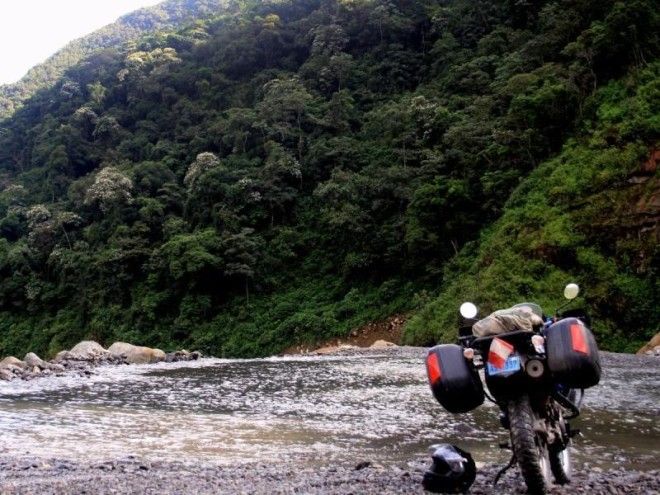 The trip lasted five weeks, during which Prior crossed deserts and traveled through the Andes and the Amazon. Pictured here is Pisco, which Prior called one of South America's most amazing national parks. "No one else was there in this epic landscape and you could literally just go and explore," he said. "There's no real roads or tracks, so it's all off-road."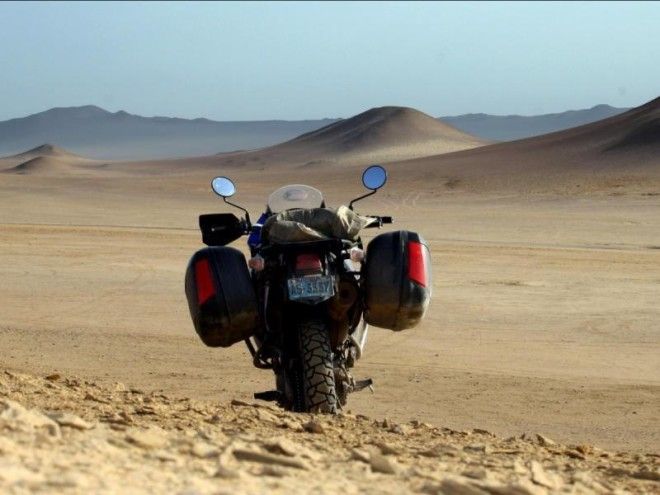 As he scaled the cliffs of Pisco, Prior was treated to stunning views of the Pacific Ocean. He met a fisherman who showed him amazing hidden beaches, coves, and salt flats before sharing his catch of the day with Prior.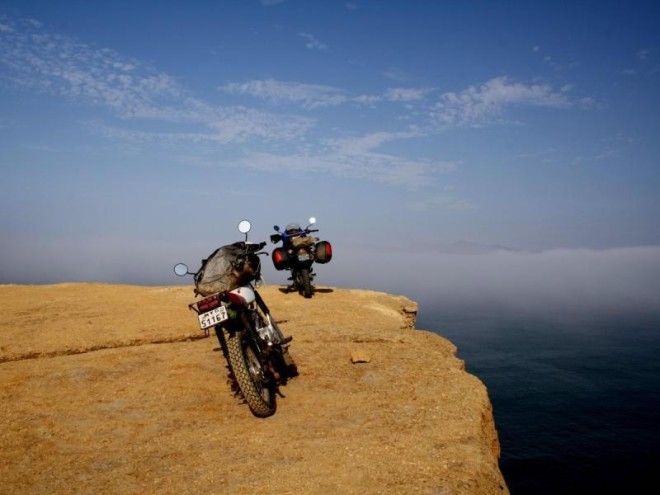 In another adventure, Prior and three friends decided they would attempt to circumnavigate the world in a London taxi.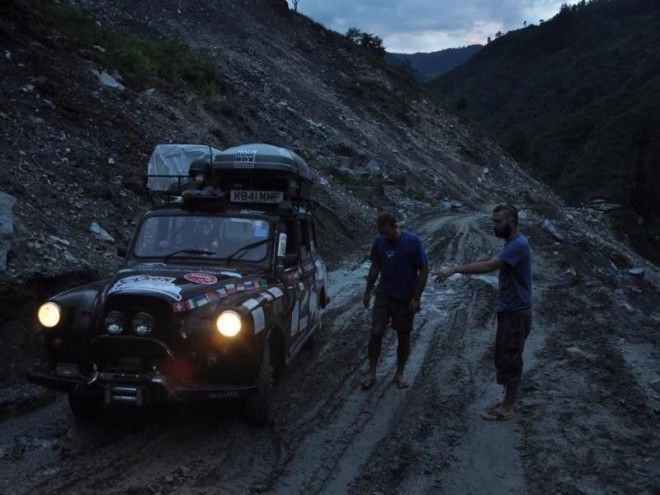 The journey covered four continents, 50 countries, and even an ascent to Everest Base Camp — all in the taxi. Destinations along the way varied, including a relatively tame drive through Los Angeles.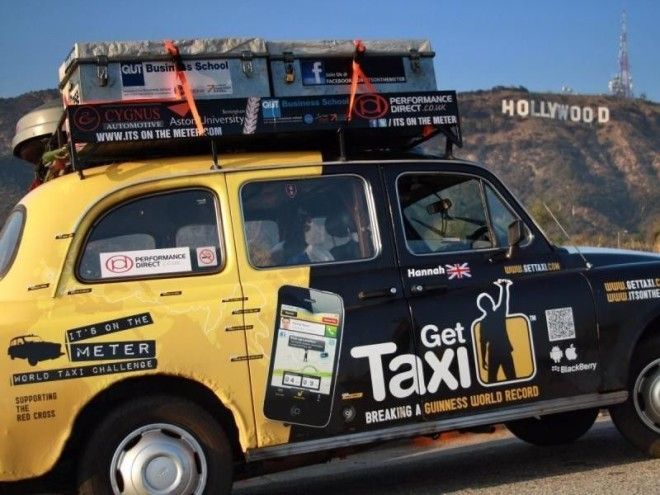 During the journey, Prior and his friends also traveled to Tibet, where they asked locals for directions to Everest. It was their dream to get the taxi to base camp.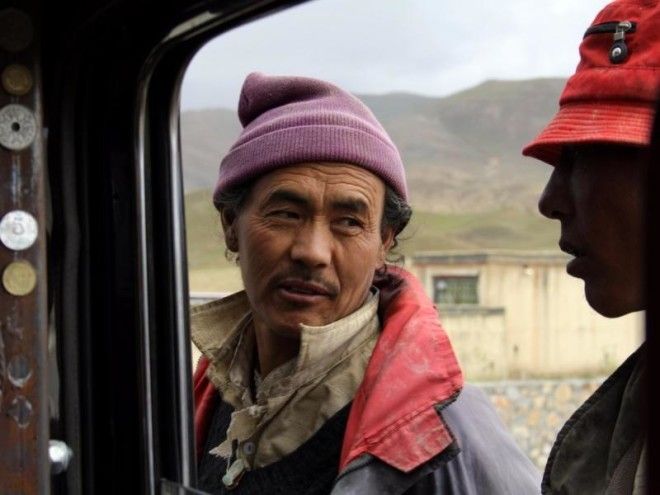 Along the way, they met a family who had been traveling the world in their car for 13 years. They told stories about how they had gone to some of the world's furthest corners and taught their four children on the road.
"I thought what they were doing as a family was truly amazing and I'm keeping it in mind when I start a family," Prior told us. "What better way to live the first 10 to 12 years on this planet?"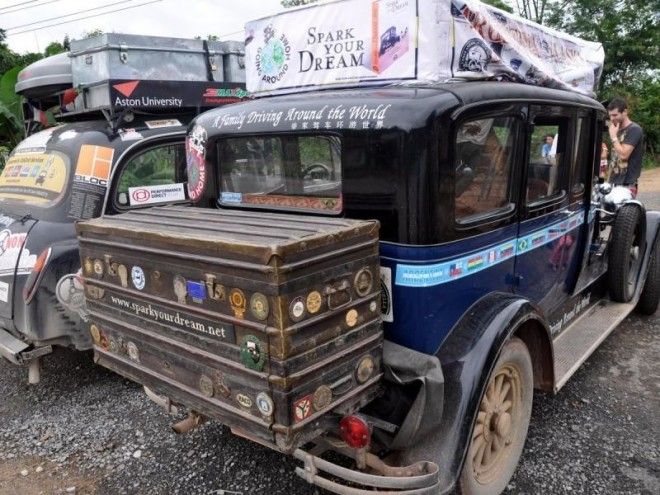 In 2014, Prior took an unpaid leave and went to Patagonia, as he had always been curious about its dramatic landscape and wanted to explore its fresh air without crowds of people.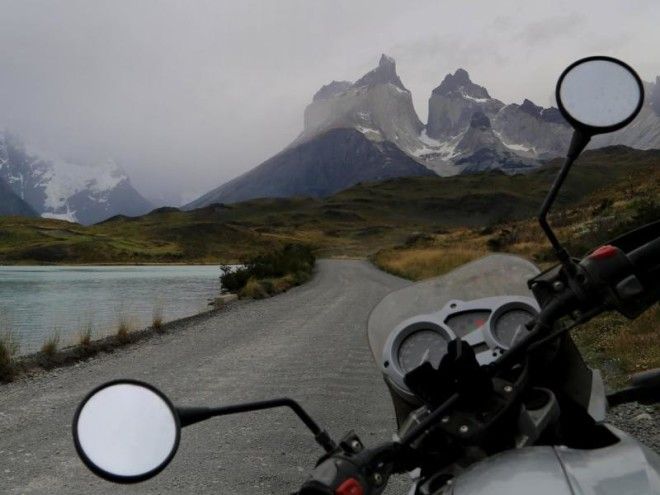 With his motorbike, Prior explored the stunning mountains of Patagonia, as seen here. "It's one of the last largely untouched areas of the world, and I wanted to see it for its natural beauty," Prior said.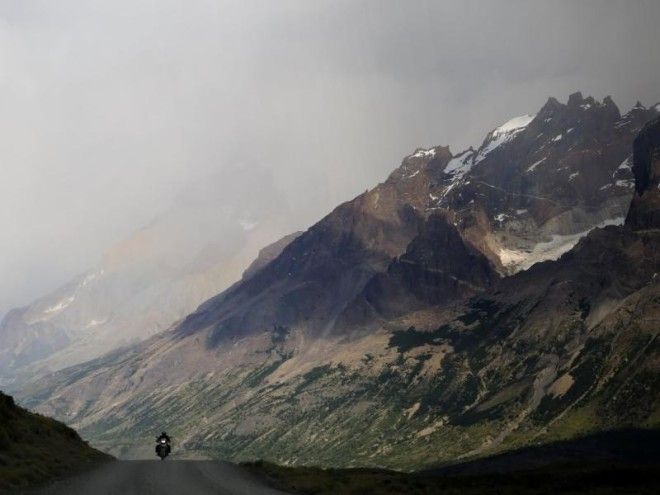 After exploring such off-the-beaten paths himself, Prior decided to start the Matt Prior Adventure Academy — a course designed to introduce adventure travel to thrill-seekers. Prior takes participants on a week-long adventure across islands in Indonesia, where they climb active volcanoes that can go as high as 12,000 feet.
"I wanted to give people an opportunity, to show them what they are capable of, and do something that they have always wanted to do," Prior said of his inspiration for the academy. "I am more than aware of the benefits that adventures and experiences can have on people's lives, and I wanted to try and show others this in the best way possible."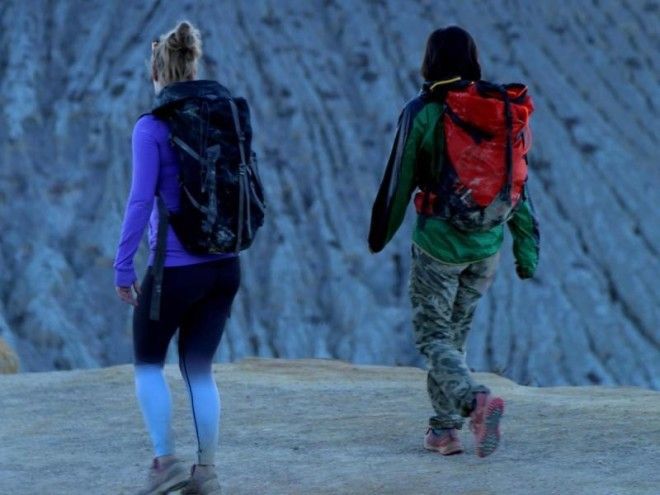 The program is designed for adventure-seeking "life squeezers," as Prior calls them, and each is held across three to four islands within Indonesia. Pictured here is one of the academy participants climbing up Kawah Ijen.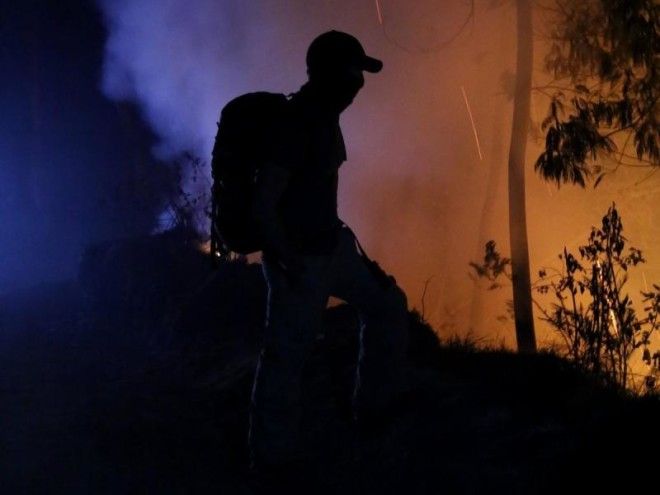 The reason they go at night is that the volcano is known for its stunning blue flames. It's considered to be one of nature's most incredible phenomena.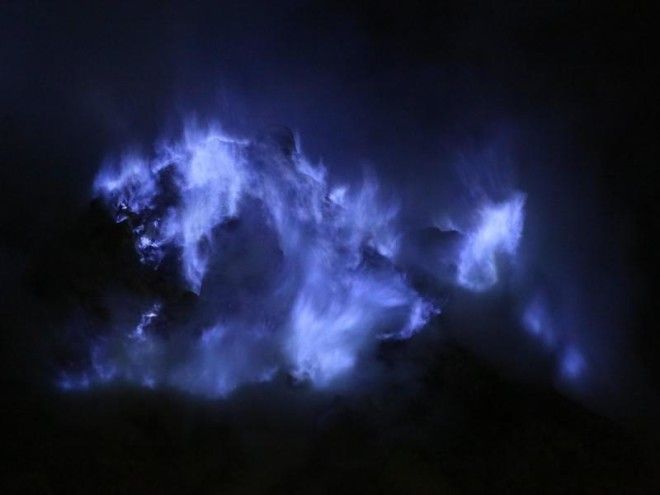 The course also includes a trip to a hidden village Prior stumbled upon in Indonesia. Pictured here are course attendees crossing the old bridge into the village, trying not to look at the steep drops to their left and their right.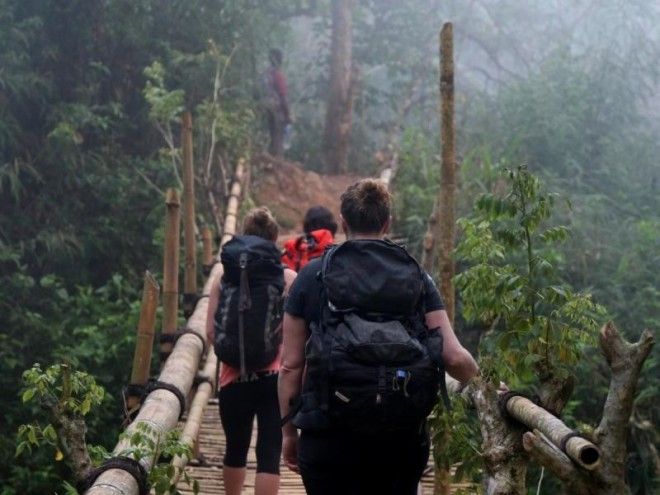 After crossing the bridge, travelers are rewarded with this magical view of the village. Prior told us that one of his course members had actually lived in Indonesia and was an experienced traveler. She told him, "The arrival to the village was one of the most exciting things I have ever experienced."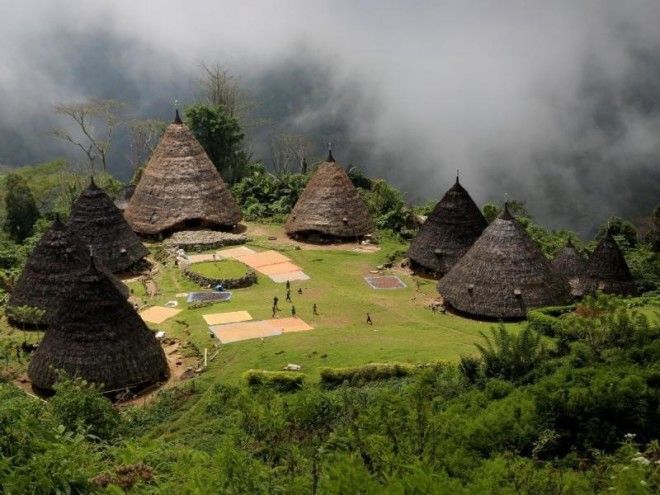 Members are greeted by friendly locals. Here, a course member, Lauren, teaches the local kids how to play a game.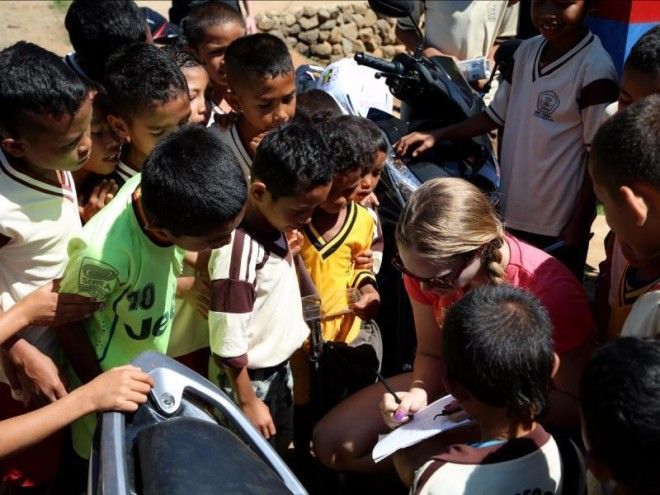 A friendly game of soccer is often part of the mix.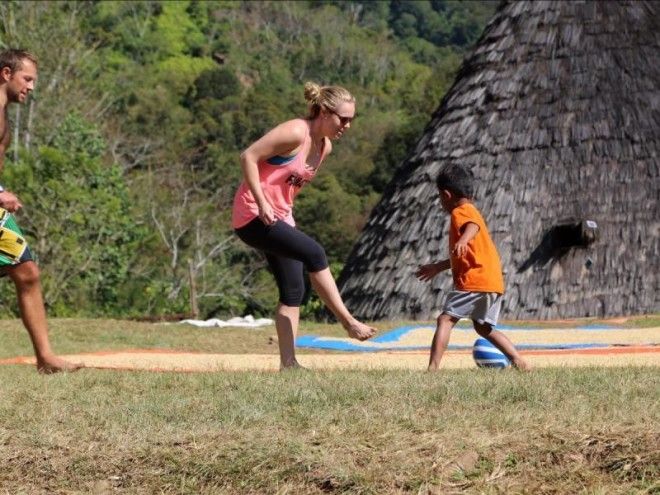 The village provides a fascinating insight into historic traditions dating back hundreds of years. For example, this photo depicts the cookhouse of the village, where the cooking methods are the same that were used hundreds of years ago.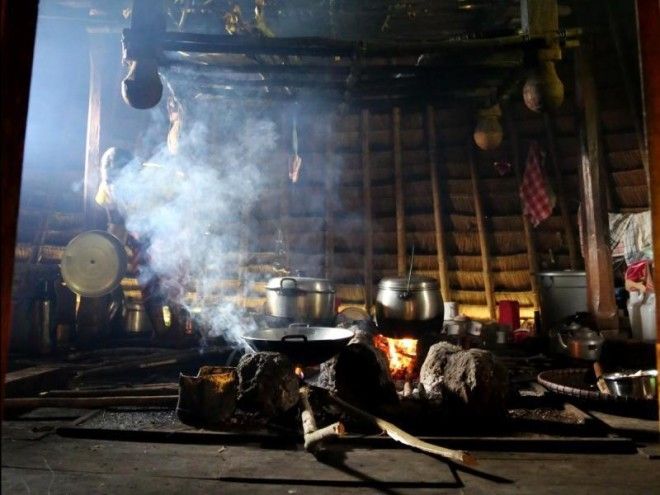 On one of the islands, motorcycles are the primary mode of transportation. Members are rewarded with breathtaking scenery and very little traffic as they go through the open roads of the island. Members are required to obtain professional certification before they can participate in this part of the trip.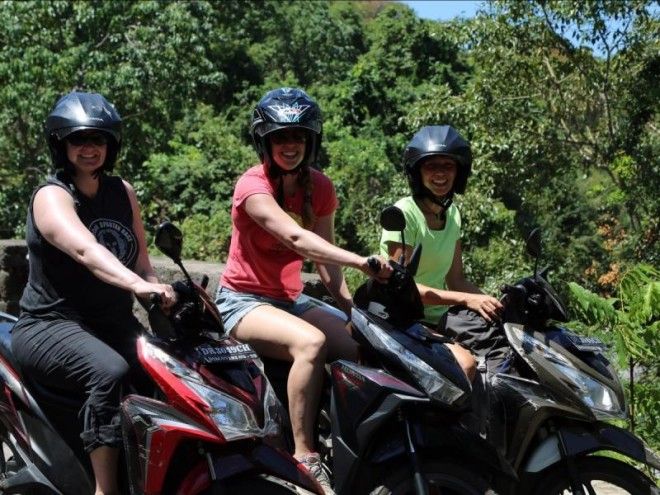 The program allows for members to see parts of the country most people never do, even though itineraries often change during different courses. This photo was taken at a location that Prior says only he and his course members can access. According to Prior, the sand underneath the water is volcanic, so members feel as though they're paddling in a hot spring.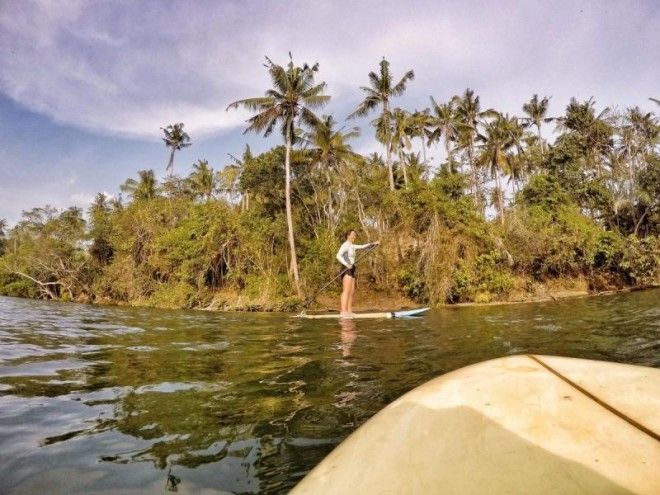 Courses cost $3,995, plus $130 for accommodations. International flights to and from Bali are not covered, but all internal flights, motorbike rentals, fuel, national park fees, guide fees, and non-alcoholic drink fees are included in the course price.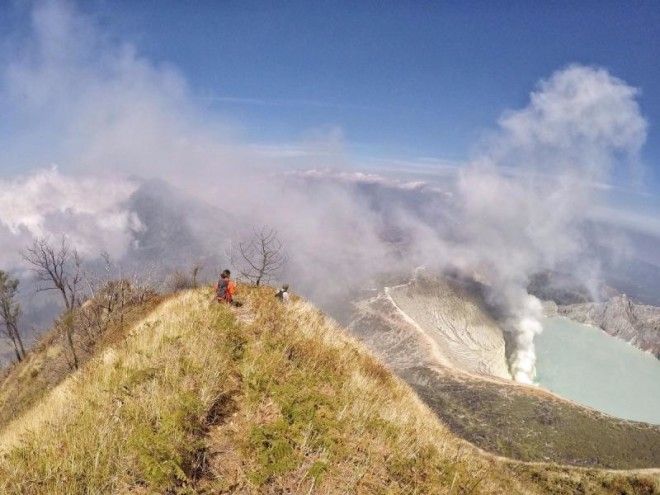 Prior continues to do his own adventuring as well. In April of this year, he and a man named Dennis, who had also been in the military, set off to Lake Baikal, Siberia, to take on the challenge of circumnavigating it on WWII-era Russian motorbikes.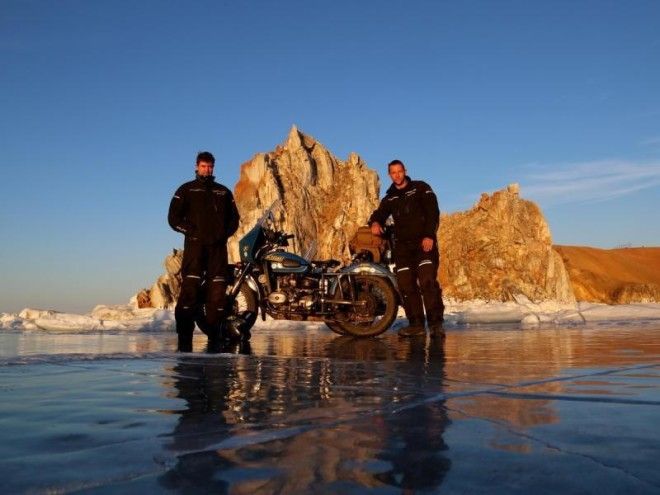 "The actual environment was awe-inspiring and somewhere I'll never forget," Prior told us. "Bombing along over a semi-frozen Siberian lake, on a Ural, where very few people have ever been, is a feeling I can't really describe."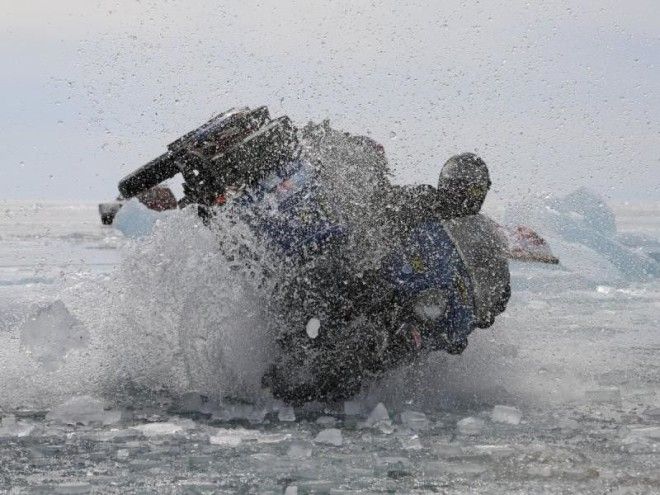 They stayed in a tent secured with a few screws to make sure it wouldn't blow away with the heavy winds. One of the nights, there was even a slight earthquake, but thankfully it wasn't strong enough to crack the ice.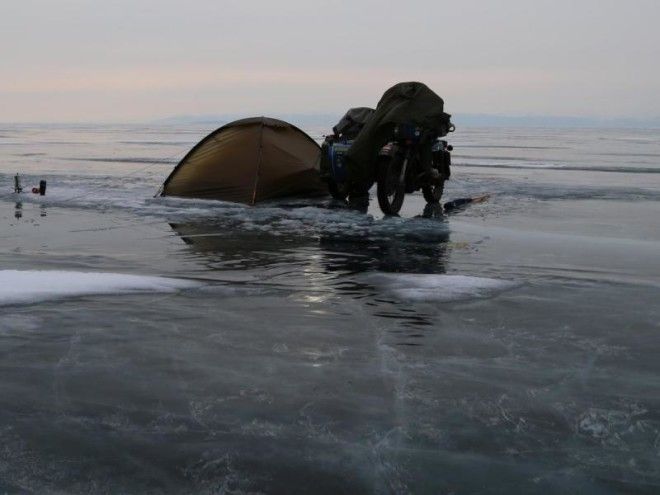 Earlier this year, he and his girlfriend took a trip to Sri Lanka in a rickshaw.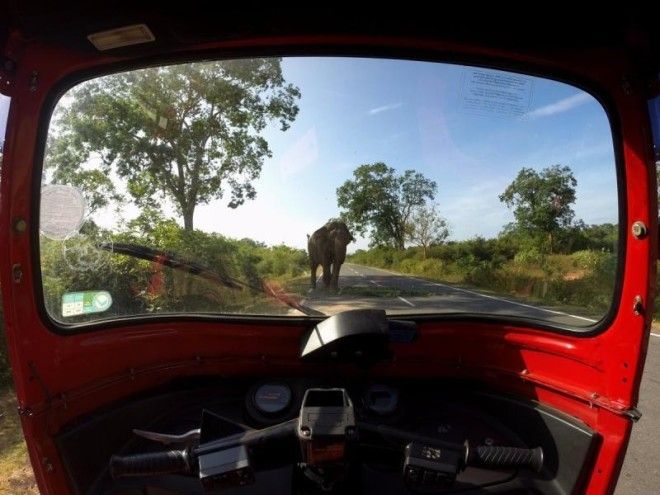 They met while Prior was on his London taxi journey, and they continued to meet up in destinations around the world until they finally decided to move to Hong Kong. Prior is planning what he considers to be his most ambitious challenge in 2018. He'll be heading to Africa for a trip in collaboration with GoPro.