I'm sure you've heard that deodorants don't always contain the most natural and healthy ingredients. It seems like the most chemical-laden deodorants work the best and the natural ones often leave us feeling self-conscious and wondering why we ever bothered to try a natural deodorant in the first place! But don't worry, natural deodorants have really come a long way and they come in lots of different forms like pastes, spray-on, stick, and even creams. Not only do they contain natural ingredients, but they also smell great and most importantly, keep you odor-free. Get to know some of the best natural deodorants on the market and what they can do for you.
1. Lavanila the Healthy Deodorant Super Sensitive Fragrance Free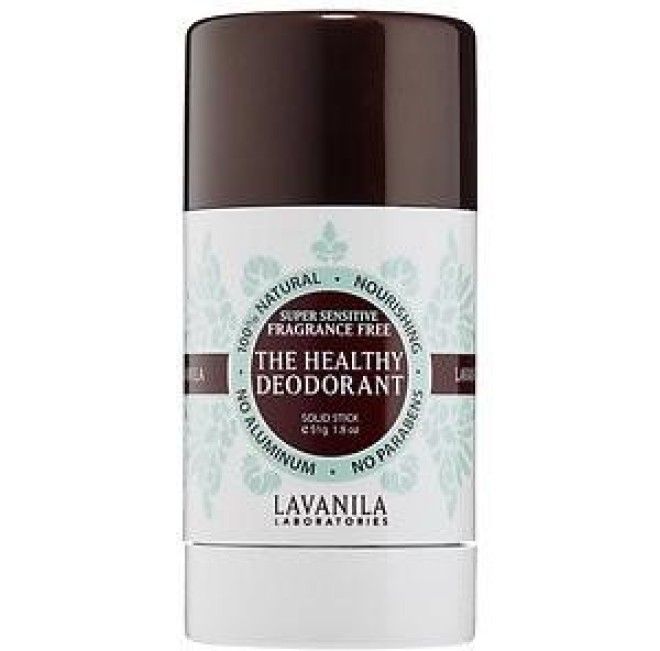 This one's for the ladies with sensitive skin. If you find some deodorants to be abrasive or irritating, this is formulated with moringa oil to keep skin calm and happy. It also contains antioxidants and beta glucan technology for extra protection and skin support. Aluminum-free, natural, and safe
Available at Sephora for $14
2. Desert Essence Tea Tree Oil Deodorant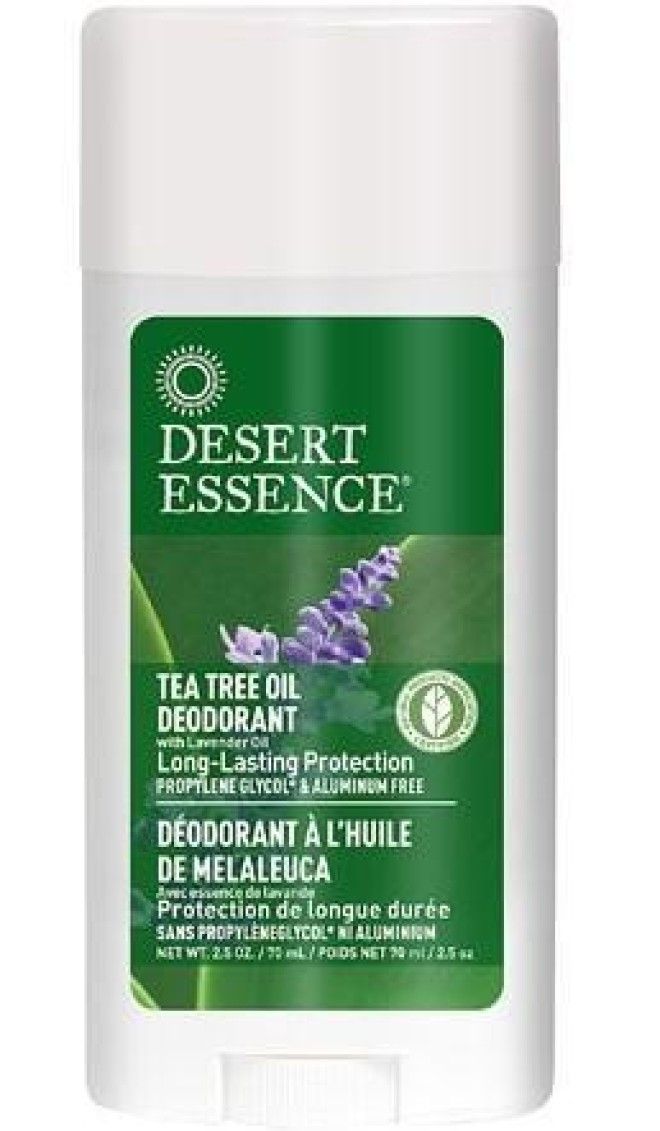 A soothing and effective deodorant that's formulated without aluminum or propylene glycol. What it does contain is lavender, chamomile, aloe vera, neem, and of course tea tree oil to keep you dry, nourished, and feeling fresh.
Available at Vitacost for $3.99
3. Geodeo Natural Deodorant Stick with Detox Complex Ocean
This natural deodorant received high marks for helping fight buildup of impurities, offering 24-hour protection, and contains volcanic acids and Icelandic algae to combat impurities and help you feeling fresh as a daisy. It's also invisible and 97% natural so you get all the protection of a regular deodorant without worrying about stains or odors.
Available at Vitacost for $4.99
4. Soapwalla Kitchen Deodorant Cream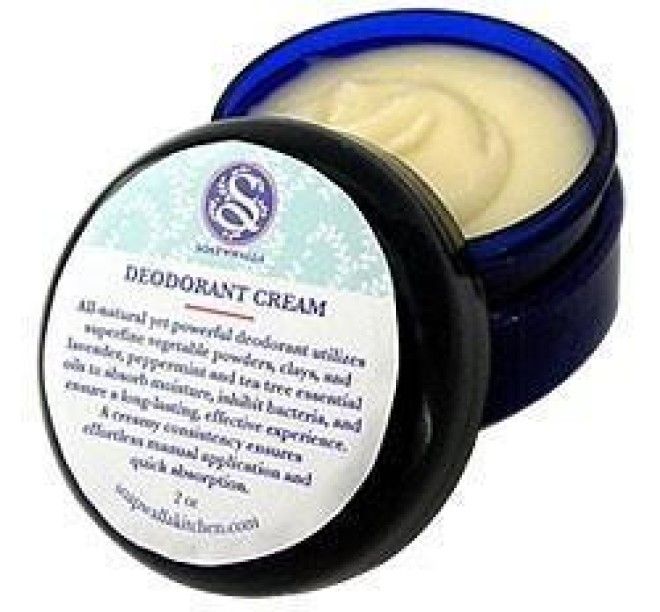 Deodorant creams are totally new to me and this one is said to not only offer odor protection, but also fight bacteria, absorb moisture, and is totally free of chemicals, petroleum, and aluminum. This whipped cream-like deodorant is safe, natural, vegan, and gluten-free!
Available at SpiritBeautyLounge.com for $14
5. Le Couvent Des Minimes Everyday Deodorant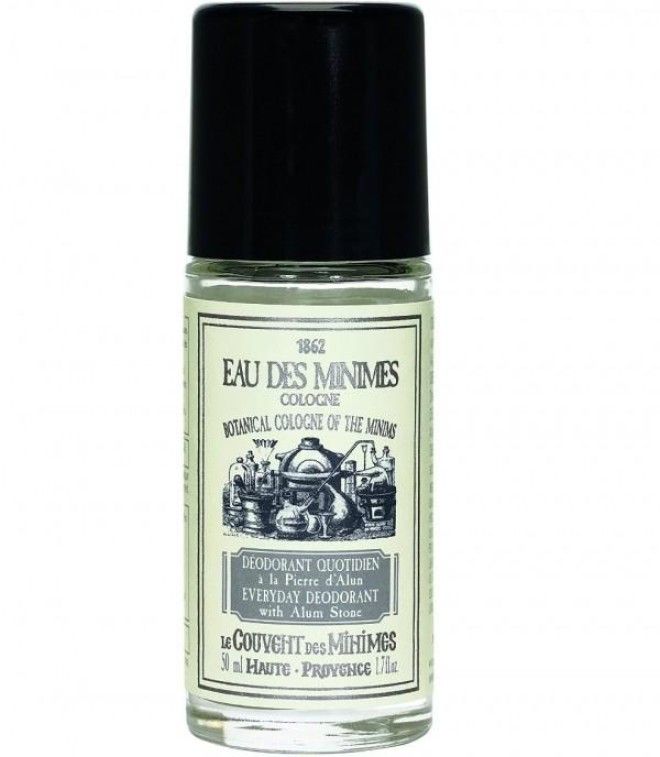 Can we talk about how chic this bottle is for a minute? This will not only look good on your bathroom counter, but you'll love it for keeping you fresh and dry without aluminum, alcohol, or parabens. It's got a revitalizing citrus scent and it's safe to use right after shaving without even a hint of irritation.
Available at Ulta for $13.50
6. Lavalin 72hr Roll-on Deodorant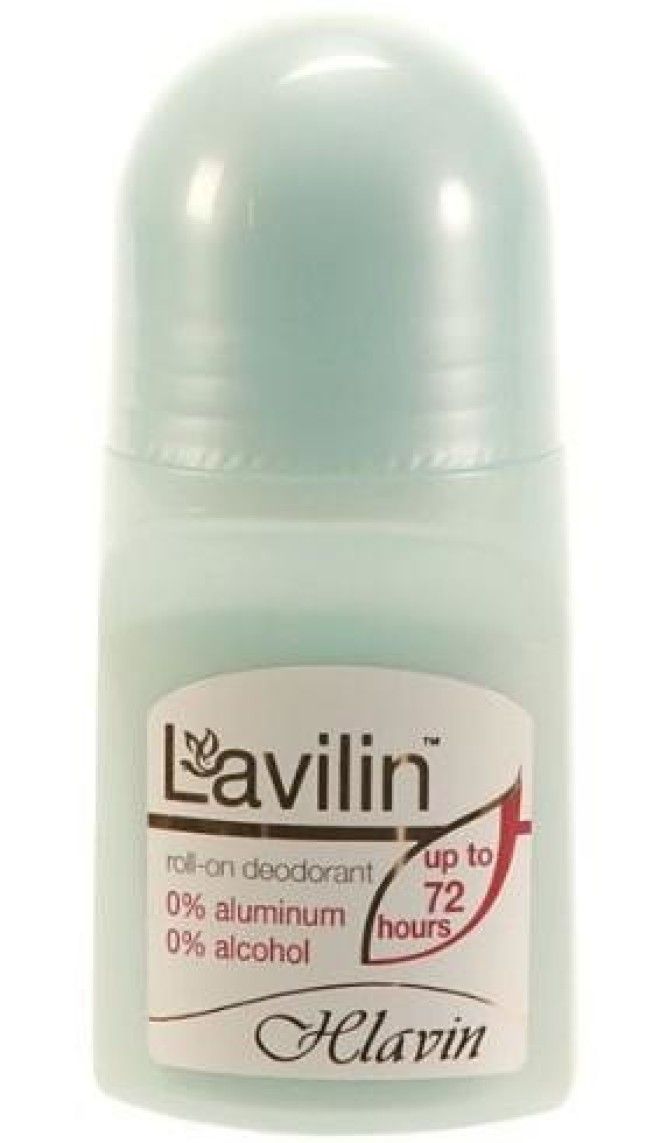 Yes, you read that right, this deodorant purports to last 72 hours, that's 3 whole days of odor-free bliss. What's more, it's formulated without alcohol, aluminum, and paraben, and it won't clog your pores. Another impressive aspect of this product is that taking a shower, playing sports, or other strenuous activity won't interfere with the effectiveness.
Available at Amazon for $13.10
7. Fat and the Moon Deodorant Cream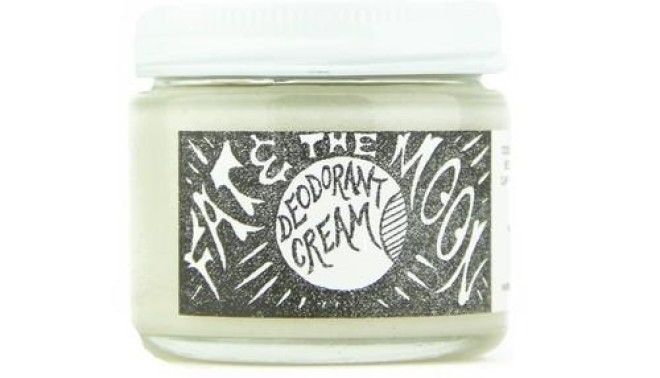 This next natural deodorant is a favorite of Kristin Bell. Aside from its fun name, this deodorant cream is made only with natural ingredients that you can actually pronounce, won't leave any white streaks on your clothes, and smells great. Handmade and made to order.
Available on Etsy for $12
8. Primal Pit Paste Stick
Primal Pit Paste is formulated without baking soda for sensitive pits. It contains organic ingredients and soothing essential oils and butters. Just as you'd expect from the name, this deodorant was made without corn, gluten, GMOs, fragrance, or just about anything unnatural you can think of!
Available at PrimalPitPaste.com for $12.95
9. The Honest Company Deodorant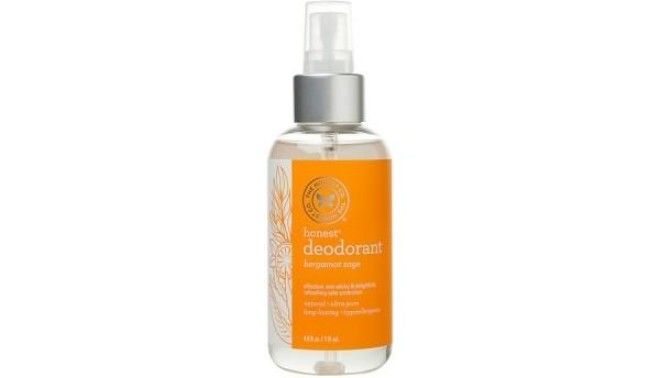 If you'd like to try out a spray option, Honest has a fantastic deodorant that's free of aluminum, fragrance, triclosan, talc, silica, parabens, phthalates, and that's just the beginning. It comes in three delicate, unisex scents that won't rub off and stain clothing. Available at Honest.com for $8.95
10. Pacifica Underarm Deodorant Wipes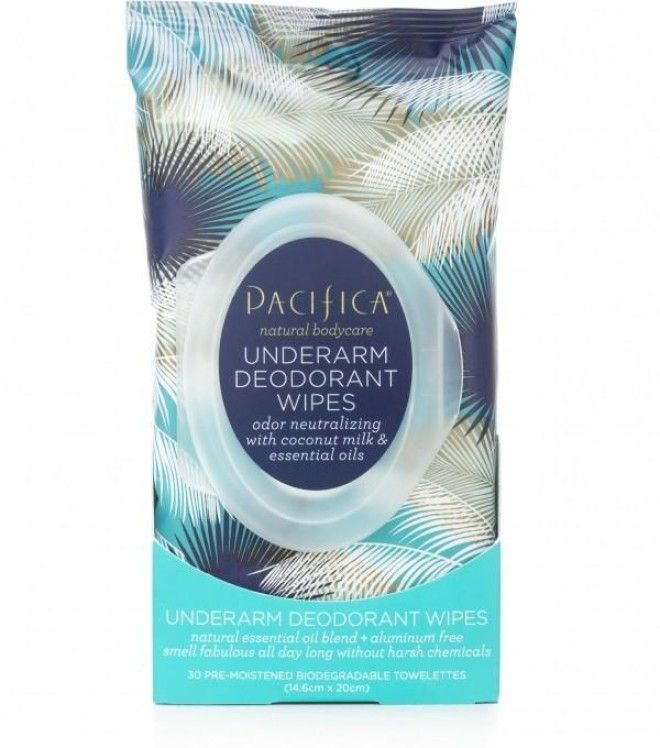 Wipes are perfect for beauties on-the-go who get ready at the gym before work or school or just like to freshen up during the day. Not only am I in love with super cute packaging, these wipes contain essential oils and coconut milk to neutralize odors and they're biodegradable!
Available at Ulta for $7.65
11. Green Tidings All Natural Deodorant

This all-natural deodorant is Amazon's best seller and you can easily see why. The tube is BPA-free and recyclable, it's made in a solar-powered facility, and it's non-toxic, gluten-free, corn-free, vegan, petroleum-free, contains no artificial colors, and is cruelty-free.
Available at Amazon for $14.99
12. Schmidt's Natural Deodorant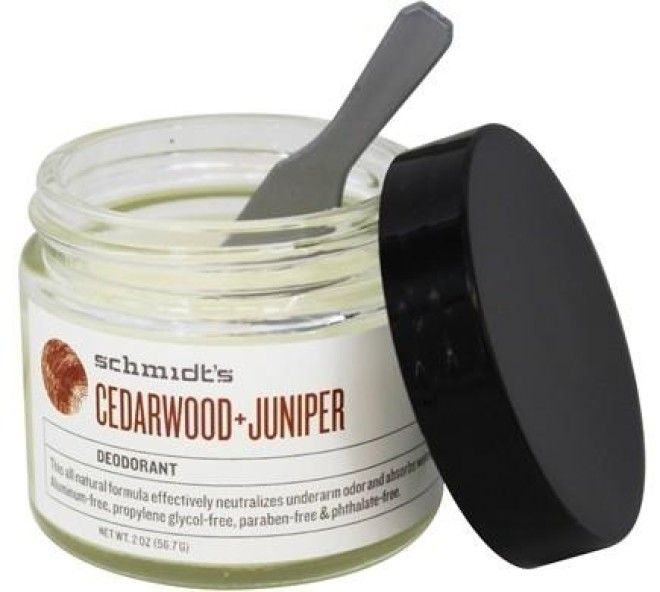 Schmidt's has been featured on The Today Show, Self Magazine, US Weekly, and Nylon. It's soothing to the skin, all-natural, antiseptic, and contains antioxidants. You'll also love soft, serene fragrances like Lavender and Sage, Ylang-Ylang and Calendula, and Cedarwood and Juniper.
Available at Amazon for $10.95
13. Fabdeo Natural Deodorant Stick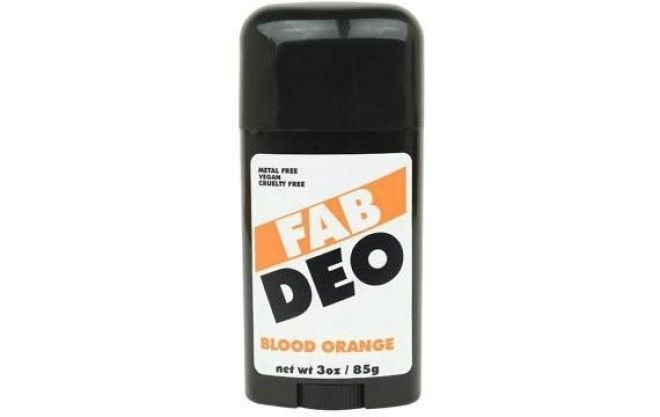 Fabdeo makes awesome natural deodorants in feminine, neutral and masculine scents so there's something for everyone. It's a PETA-certified cruelty-free and vegan product, made to order, and handmade. Plus, can you resist scents like Oak and Apple or Blood orange?!
Available at Fabdeo.com for $9.95
14. Moody Sisters Natural Skincare Cream Deodorant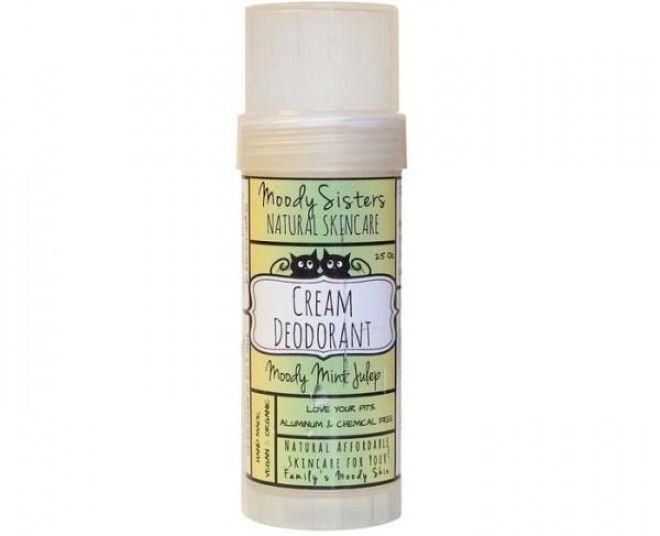 The Moody Sisters creates all sorts of rad natural skincare products such as bath bombs, facial cleansers, toning mists, and even mineral makeup. One of their standout products is their baking soda-free cream deodorant. This natural deodorant absorbs wetness, odors, and comes in two levels of protection-light and basic.
Available at MoodySistersSkincare.com for $11.50
15. Bubble and Bee Geranium Lime 'Pit Putty Certified Organic Deodorant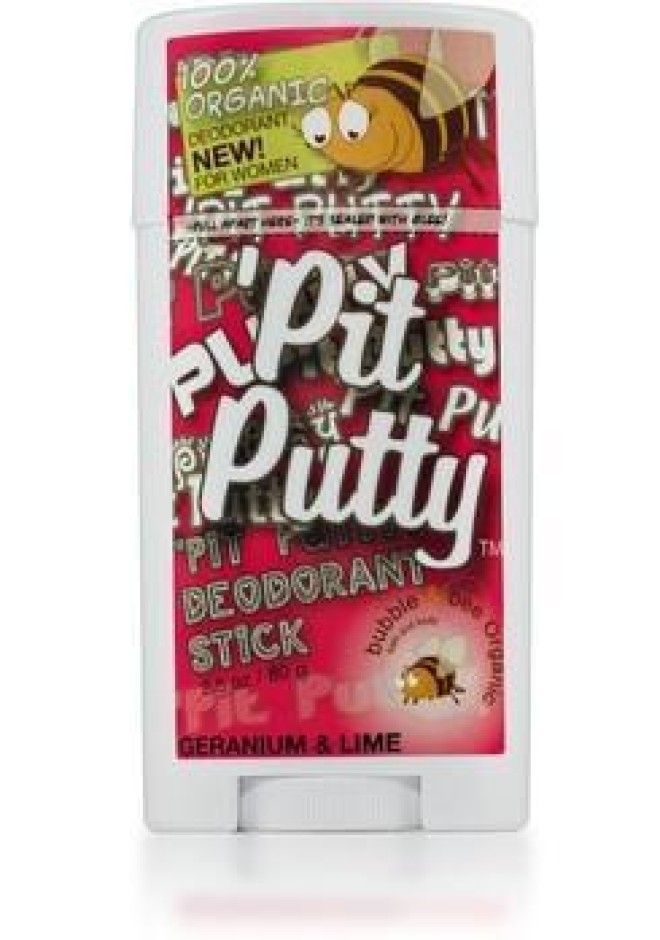 100% organic, vegan, gluten-free, and it comes with a guarantee to work! This product is also free from synthetic chemicals or estrogen mimickers and it's not tested on animals. They also have deodorant in cream and spray forms, too.
Available at BubbleandBee.com for $10.85
16. Organic Island Deodorant with Probiotics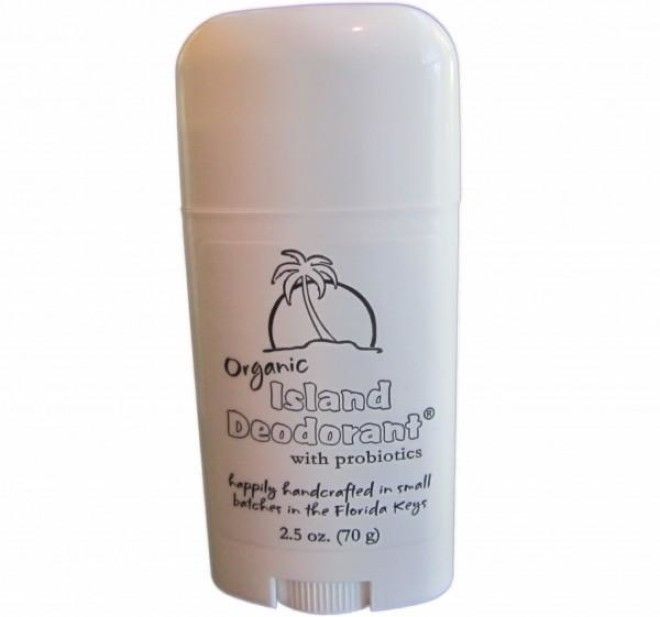 Probiotics in our deodorant? Yes! Probiotics are not just vital to gut health, but they also help fight odors and bacteria. In addition to being free of gluten, alcohol, aluminum, paraben, and alcohol, it's handmade by a mom of three in Florida.
Available at Amazon for $11.99
17. Kiss My Face Liquid Rock Deodorant Roll-on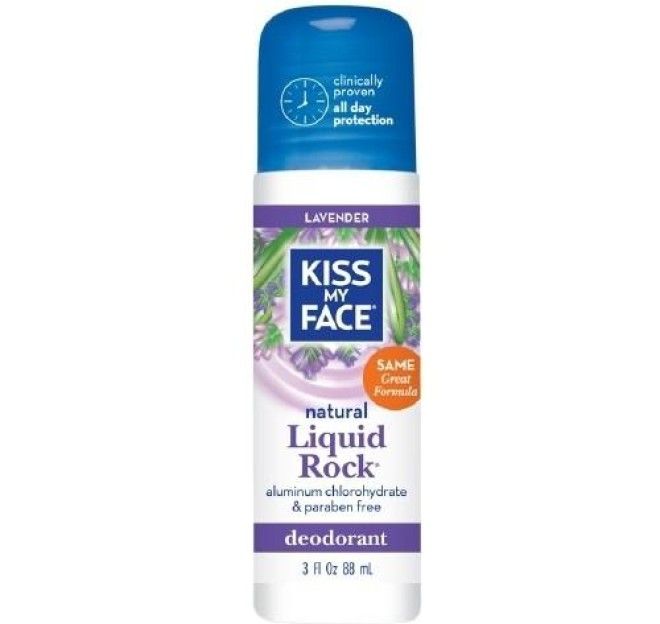 Get rolling with Kiss My Face's Liquid Rock Roll-on deodorant. The brand says this product is "obsessively natural," neutralizes your body's natural acids, vegan, biodegradable, and made without parabens and aluminum.
Available at Drugstore.com for $5.19