Japanese airlines All Nippon Airways (ANA) has teamed up with Disney to create an in-air experience that's perfect for the ultimate "Star Wars" fan.
Covered in an R2-D2-like designs and a "Star Wars" logo on the outside, the Boeing 787 Dreamliner aircraft also has some fun galactic details inside, such as customized headrests, cups, and lighting. While in the air, passengers can even stream all six of the currently released "Star Wars" films.
The partnership is mainly for promoting the new "Star Wars" movie that comes out on December 25, but it's also good exposure for ANA, who is trying to draw in more passengers of all ages from around the globe.
The plane will — and already has — flown both internationally and domestically.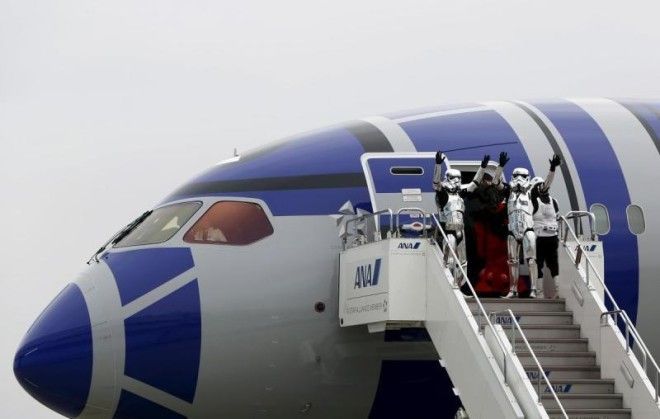 Fans got their first glimpse of the plane at a fan appreciation flight event held at Singapore's Changi Airport on October 17.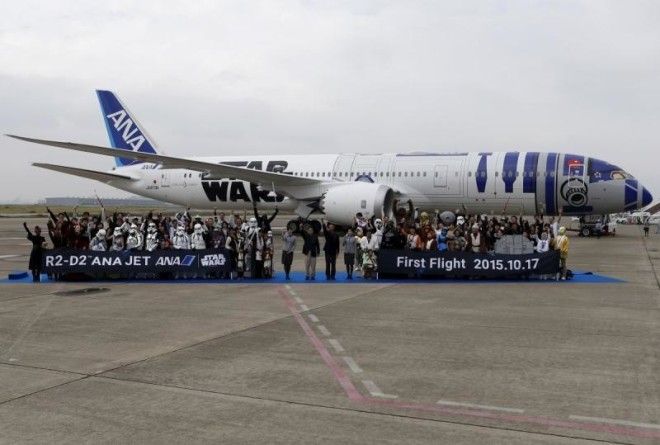 Some took it more seriously than others, and a few fans decided to dress up as characters from the films.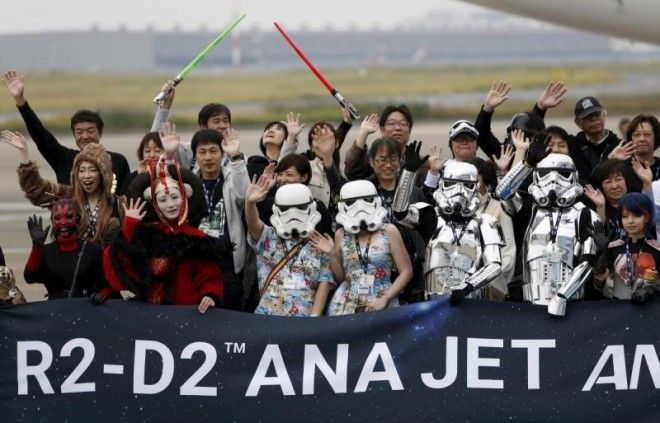 They had to take their own selfies, too.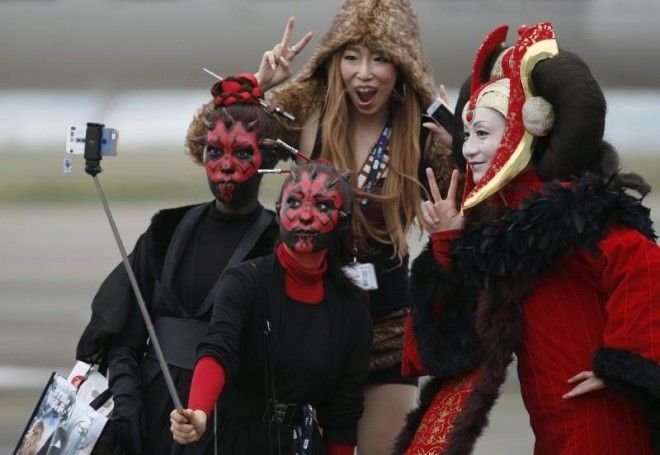 The first international flight took place the following day, October 18, between Tokyo and Vancouver.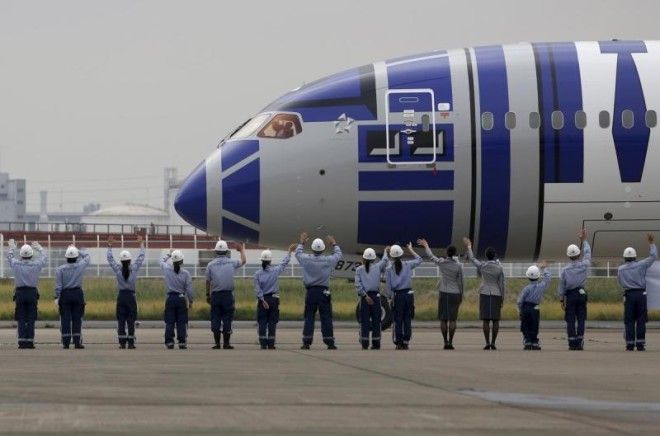 "We at Lucasfilm are absolutely delighted to have found in Japan such a wonderful partner in ANA and to be able to provide you with a wonderful opportunity like this one," Lucasfilm President Kathleen Kennedy said in a press release. "I, too, certainly look forward to flying aboard one of ANA's Star Wars jets on my next trip to Japan."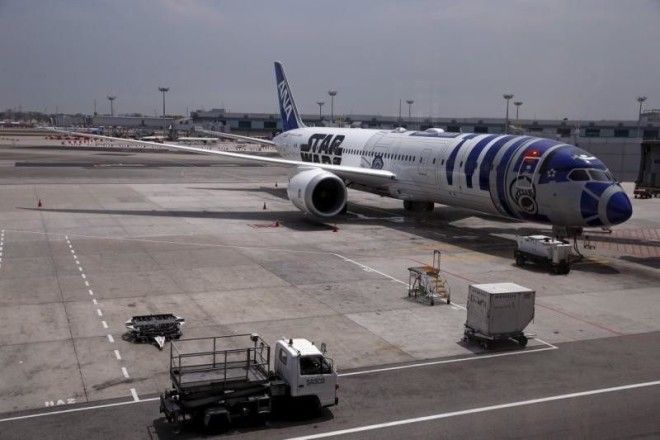 There's even a logo of the movie series in big bold letters along the side of the aircraft. More "Star Wars"-inspired planes are planned to be unveiled by ANA in the coming months.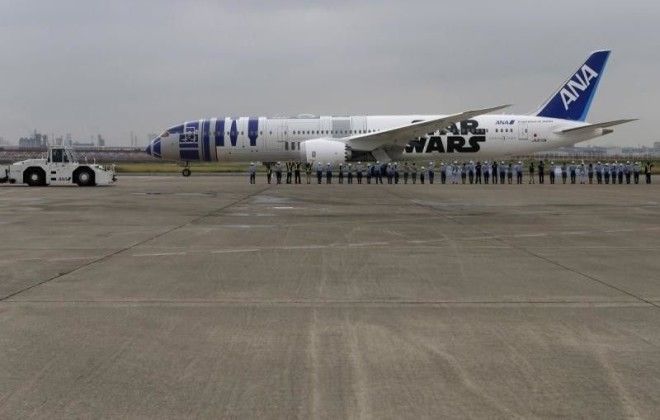 The media was recently allowed onboard for a tour of the plane's interior.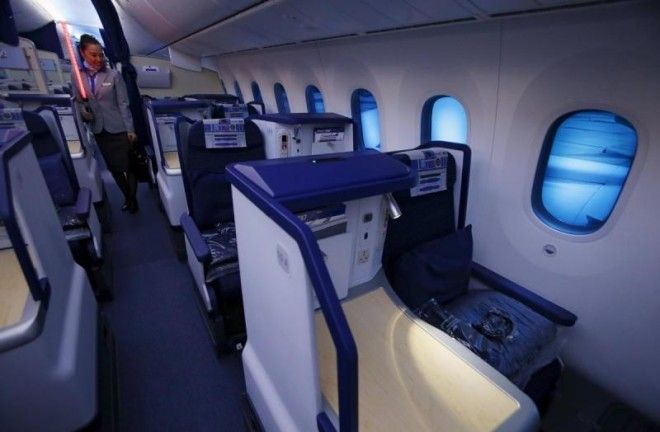 R2-D2 headrests line the rows of seats. Other items, including cups and napkins, are also designed with an R2-D2 theme.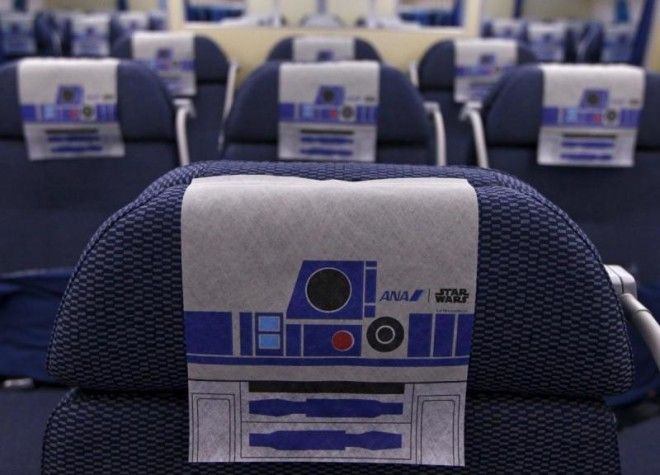 The blue-and-red lights illuminate the aisles to enhance the "Star Wars" feeling. The colors are the two trademark light saber colors.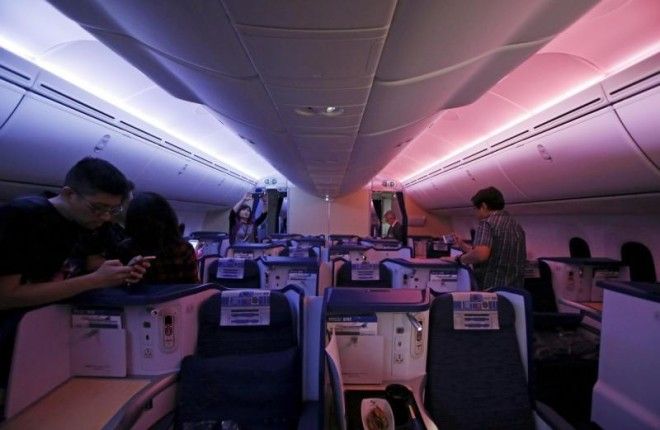 Here, a Yoda plush toy sits in the business section. Yoda is a "Star Wars" fan favorite.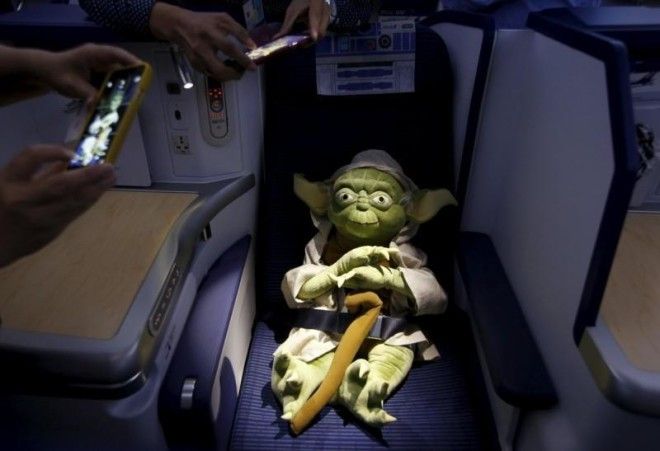 Even though he was just a stuffed toy, people just couldn't get enough pictures with Yoda.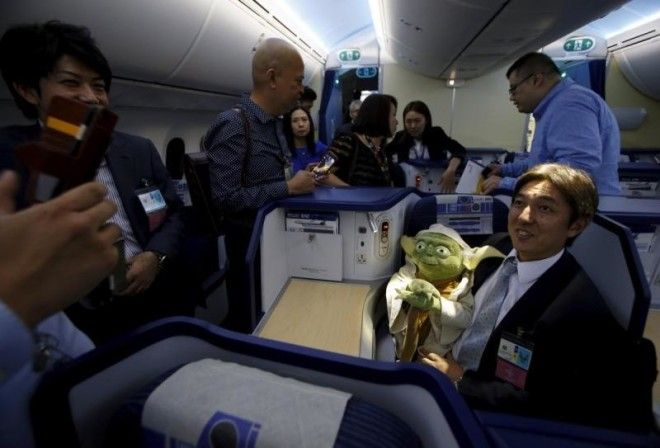 A stewardess uses a light saber to demonstrate the features of the business class section. During November, the plane will be flying domestic routes in Japan.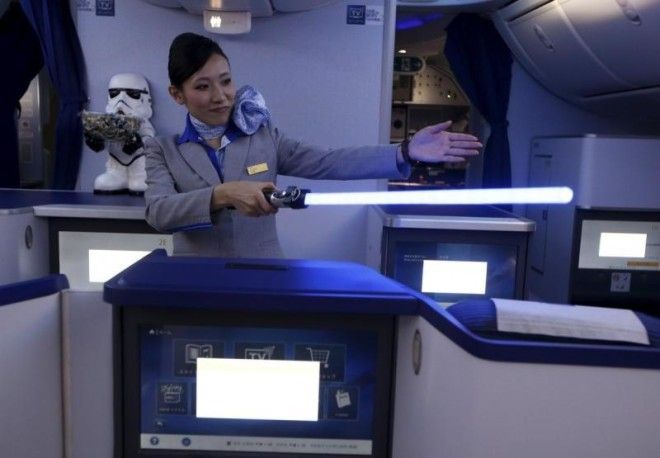 It's certainly good promotion for the upcoming "Star Wars" film, in addition to being a one-of-a-kind experience for major fans.