Circa 4 p.m., pretty much anything sounds better than staring at your office computer screen.
For instance, traveling the world — working when you feel like it, how you feel like it, and with a view to rival any Instagrammer's best shot. Or maybe even putting your job on hold (or leaving it altogether) to soak up experiences as you pass through.
If you ask the people below, that life is not only possible, but affordable. Here's how real people who spend their lives traveling from city to country to continent make it work without spending a fortune.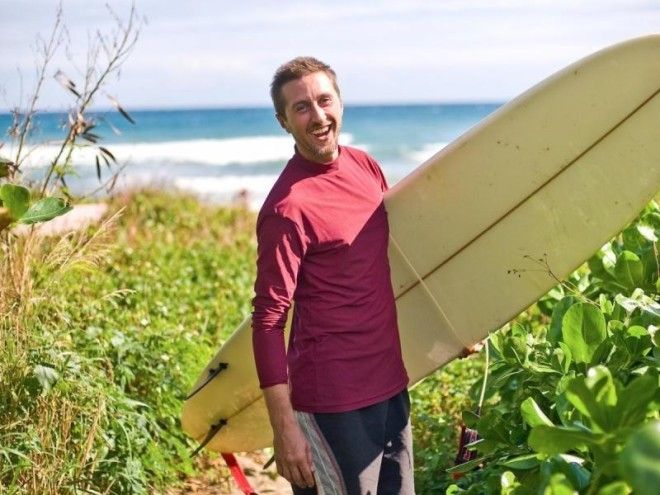 Matt Gibson runs a business from Ban Phe, Thailand.In 2004, Gibson left his native British Columbia to move to Taiwan, in hopes of quickly paying off his student loans. Teaching English and working only 18 hours a week, he was able to eliminate them in a matter of months.
Today, he lives in Ban Phe, Thailand, where he says his living costs are about $1,000 a month. He earns $3,000-$5,000 through his website, Xpat Matt, and his marketing company for travel brands, Xpat Media.
"Like many travel bloggers, I live a pretty lean lifestyle," he told. "In most places living abroad, it's not very expensive — $1,000 a month goes pretty far. I've been saving money pretty regularly for the past couple of years. My day-to-day is pretty inexpensive, but sometimes I'll splurge on trips."
When he isn't visiting places like Sri Lanka and Bhutan, Gibson works from home across the street from the beach, where he goes for a run or a swim nearly every day.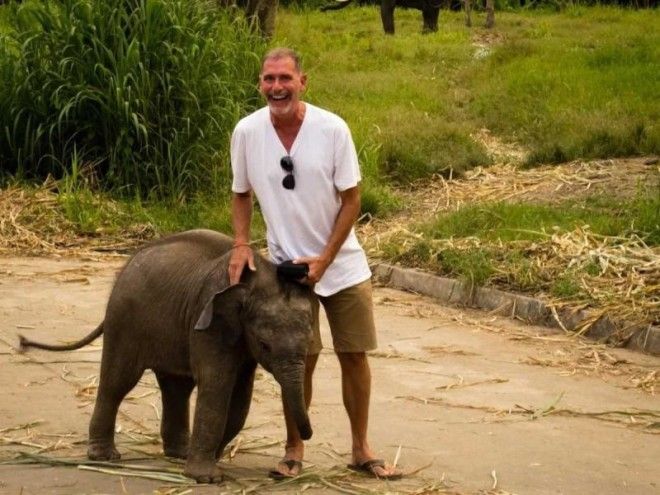 Jonathan Look retired at 50 and sold all of his possessions to live a 'vagabond life.'Look retired from his job as an air traffic controller at age 50 to spend 10 years traveling the world. He started in Xcalak, a tiny village on the Caribbean coast of Mexico, and then spent seven months high in the mountains of southern Mexico in the town of San Cristobal de las Casas. After a few month in the US, he moved to Siem Reap, Cambodia, then Chiang Mai, Thailand. He's spent time in Bali, Myanmar (Burma), Laos, Bhutan, Canada, Chile, China, Guatemala, Malaysia, Peru, and Vietnam.
"My base living expenses are less than 20% of what they were back in the states when I was looking for meaning in the things I bought and consumed," Look writes on Next Avenue.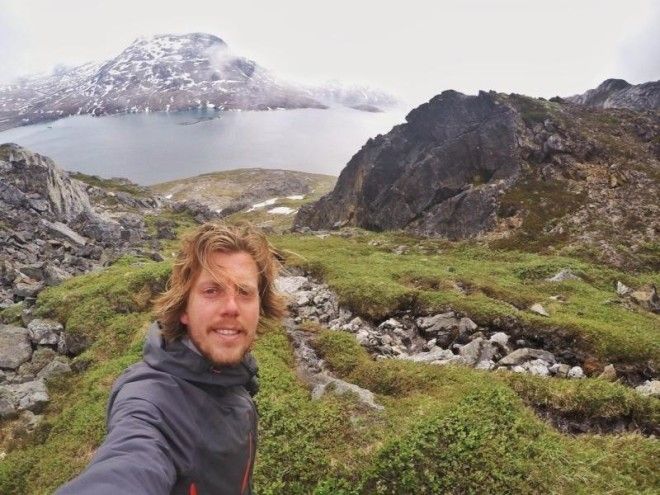 Arjen Ulrich spent six months walking from his hometown of Alkmaar, the Netherlands, to New York City.After visiting New York City in 2013, Ulrich made a plan to walk 3,200 miles from the Netherlands back to New York, covering as much ground on foot as possible.
Walking a maximum of 25 miles a day might not sound like a dream, but on a budget of $24 a day, Ulrich was able to see Belgium, France, the UK, the Faroe Islands, Iceland, Greenland, Canada and the US on foot.
"Hitchhiking through the north of Iceland from Seyðisfjörður (east) to Reykjavik (west) resulted in one of the best experiences on this trip so far," he told. "With still more than 350km to go I got a ride from a Canadian guy who was spending his three short days in Iceland by driving around the whole country, only to stop to take pictures or for a short nap in the car. I joined him through the night, saw the sunset and sunrise at 2:30am and slept outside on a piece of grass, finding the sun high up in the sky warming up my face as I woke up at 9am. That was freedom in near-perfect form!"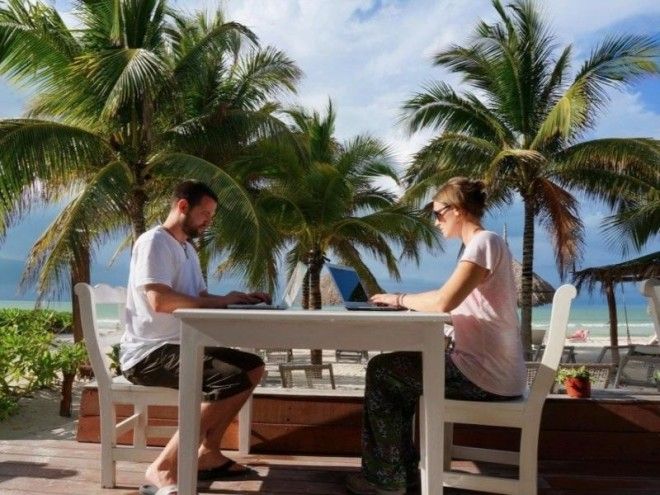 Nick Wharton and Dariece Swift house-sit far from home.Wharton and Swift spent nine months saving up about $30,000 to leave their home in Canada and spend a year traveling through Southeast Asia.
They ended up traveling through 11 countries including Thailand, Cambodia, Vietnam, Laos, Malaysia, Borneo, and Indonesia before returning home to save up for another, 16-month trip through Africa, Asia, the Middle East, and Europe. In 2012, they went to China to spend a year earning about $1,300 a month teaching English.
Today, they earn about $3,500-$5,000 a month through avenues including their website, Goats on the Road. They're living in Grenada, house-sitting instead of paying accommodations, and take advantage of opportunities to visit hotels and scuba diving sites for free in exchange for publicity.
Wharton told that although their earnings "don't sound like much" compared to their wage in Canada, "If you calculate what we were spending in Canada, we calculated that we were spending $3,500 a month on things that didn't bring us any happiness." They currently work no more than four hours a day, five days a week.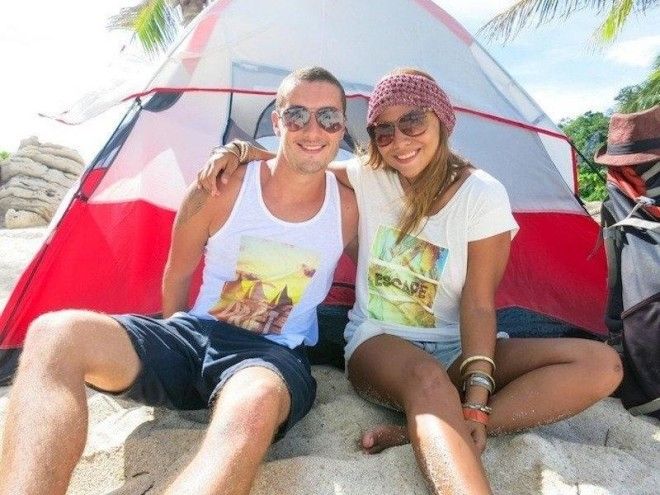 Tom Rogers and Anna Faustino budget $15-$20 per day as they travel the world.Rogers and Faustino left the Philippines — where Rogers had been working and Faustino had finished a master's program — in July, heading first to Indonesia.
"I left with about £7,000 (~$10,800) and Anna with about £5,000 (~ $7,700), with the aim to work on the move," Rogers told. "We're open to taking jobs when we need to, but we decided until we're down to our last $1,000, we won't take other jobs — just focus on building our site."
They budget $15-$20 each per day, a total of $900-$1,200 a month for both of them together. (They now track their earning and spending in USD for simplicity.) "Sometimes we do find it uncomfortable, and sometimes we do want to treat ourselves," Rogers says.
As their site, Adventure in You, is still new, it isn't earning enough to cover both of their expenses. The second month of their travels, between some freelance writing and advertising and sponsorships on their site, they earned about $750.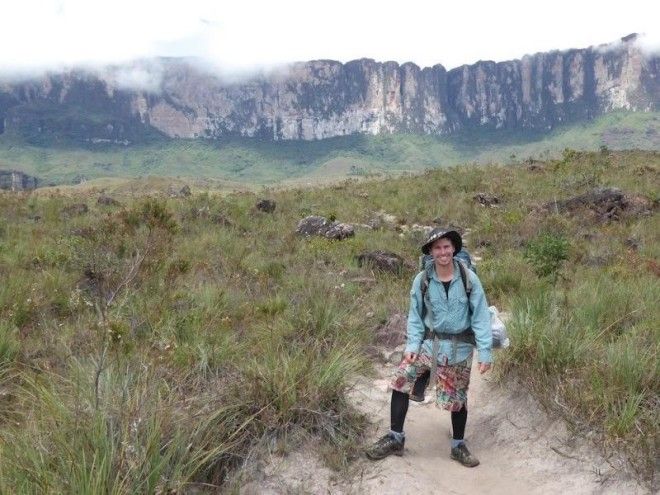 Will Hatton has been traveling for seven years, living on as little as $12 a day.In September 2011, after graduating university, Hatton booked a one-way ticket to India from his hometown of Brighton, England, and started the blog The Broke Backpacker for his family and friends to follow his travels.
He ended up spending two years in Asia, living on a budget that averaged out to about $12 a day — including flights. That first year in India, he spent less than $3,000.
While his month-to-month income is hard to predict, Hatton says his best months as a travel blogger and freelance writer earn about £3,000 (~$4,600), and a standard month earns about £1,000 (~$1,500). He finds that for the most part, he's earning more than he needs, and has been able to save money for the past few years.
Hatton finds his money-saving ways have led to some incredible adventures. "When I first went, couch surfing was really new and I was one of the first people on it," Hatton told. "I don't do just to save money — although I've saved literally thousands — but also to meet local people and gain insight into local culture. One example is I stayed in a rock-cut cave with a Rastafarian Bedouin just outside of Petra and helped herd his goats."
Currently, he's on an 18-month trip from the UK to Papua New Guinea, going through 30 countries without taking a single flight. He set off with a little under $10,000 in savings and a budget of £20 (~$30) a day.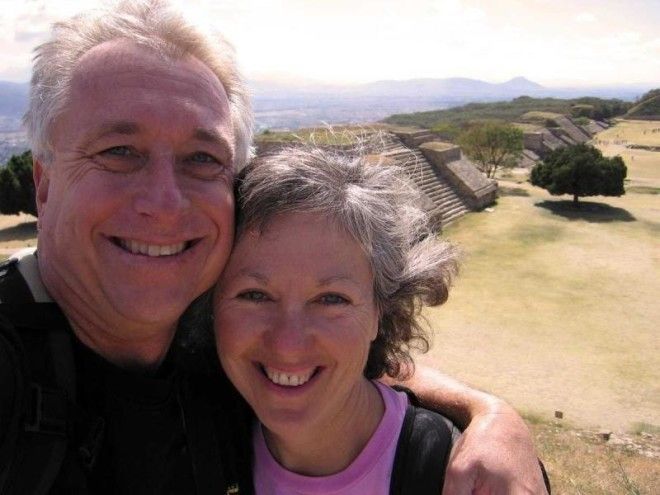 Billy and Akaisha Kaderli retired at age 38 to live wherever they want, spending less than $30,000 a year.The Kaderlis retired in 1991, and they've spend the last 20-plus years living in Guatemala, the US, Mexico, El Salvador, Australia, New Zealand, Vietnam, and Thailand.
On average, their total next spending is less than $30,000 a year.
"We have chosen not to devote our time or money to support a complicated infrastructure in our lives," they write on Next Avenue. "We have no US-based health insurance, no mortgage and no monthly subscriptions such as a cell phone plan, cable bundle, or country club fees. We are debt-free and don't own any big toys, like a boat."
On their website, Retire Early Lifestyle, they detail their living and spending, and answer reader questions about what it's really like.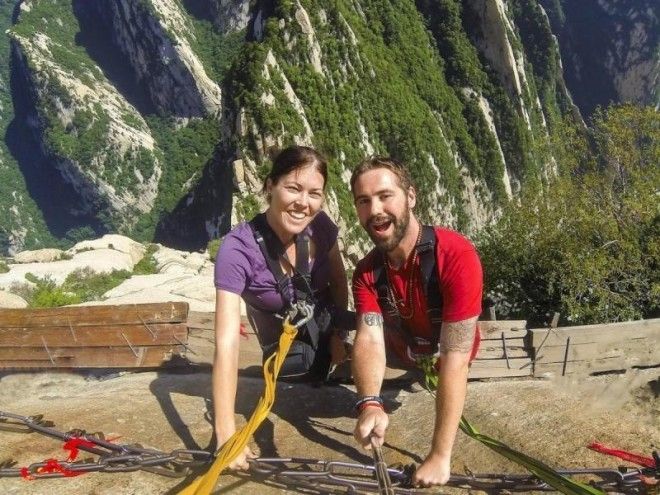 Jarryd Salem and Alesha Bradford are backpacking from Thailand to South Africa without taking a single flight.In early 2014, Salem and Bradford left their home in Australia to travel from Thailand to South Africa without a set itinerary.
"Once we finish in Central Asia this year, we may spend 12 months in Europe, or we may head straight to Africa," Salem told. "Time will tell."
In a typical month, their freelance work and their blog, NOMADasaurus, combined earns them $1,500-$2,000, although months where their location makes them unable to work as much can bring in less. Their monthly expenses are currently about $1,500 a month, and some months they're able to spend less by working with tour companies and hospitality companies in exchange for sponsored stays and activities.
"Our life revolves around experiencing new cultures, incredible interactions with the locals, exploring historical sites and trekking through pristine natural environments," Salem says. "We wouldn't change it for anything."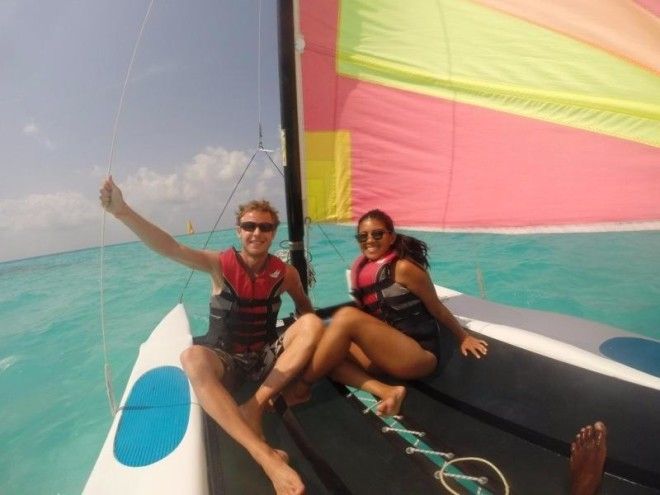 Kach Medina and Jonathan Howe pick up work wherever they go.Medina and Howe have been traveling together ever since they met in Luang Prabang, Laos, in 2013. They've spent time in countries including Vietnam, Cambodia, the Maldives, Brazil, Argentina, Ecuador, and Peru.
"Usually we take our time and find somewhere to stop for a while, to learn about the place and enjoy it, and set up some kind of income," Howe told. "In Peru we had the massage business, and I was teaching donation-only yoga." In Costa Rica, Medina worked in a hostel.
Between their blog, Two Monkeys Travel, and their side jobs, they're earning $4,000-$5,000 a month working 4-5 hours a day and saving money to set up their own traveling massage business with a camper van in the Philippines (Medina's home country) next year.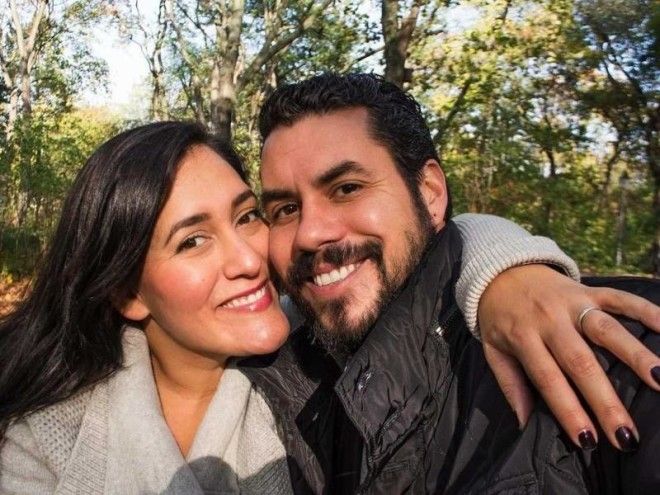 Chris and Danika Garlotta sold everything and rented their home to start working remotely.In 2013, Chris Garlotta was working for tech companies doing graphic design and website development and his wife Danika was head of marketing for a group of boutique hotels in San Francisco.
After finding a $300 airfare to Rome with one departure day in March 2014, the Garlottas quit their jobs to go on an open-ended global trip. However, they planned to keep working as they went, freelancing in the same fields: Chris in visual design and web apps and maintaining his own app, ZingSale, which alerts shoppers to dropping prices, and Danika in both social media strategy and marketing design.
Nearly two years later, they're still at it, working 20-40 hours a week and documenting their travels on their site, No Destinations.
The couple estimates they're earning about 40% of what they had been in San Francisco, but not suffering any decrease in their standard of living. "Having clients in San Francisco, I'm billing San Francisco rates, but in Berlin, rent is 20% of the cost of rent in California," Chris explained. "In Indonesia, dinner is $2 a person." They do have a savings account as a backup, but they don't plan to use it to fund their everyday lives.
"Some expenses have gone up, but we work less, make less, have twice as much free time, and can do all the same things we used to do," Chris told nine months into their trip.
"I never thought we could go wherever we want on any given day and still make a living, but it's possible. I wouldn't have believed it a year ago," added Danika.