Discussions about the most scenic ski resorts rightfully turn to places like Telluride or Lake Louise. However, plenty of lesser-known spots have just as inspiring views. Here are 8 under-the-radar ski resorts with views you don't want to miss.
Homewood Mountain Resort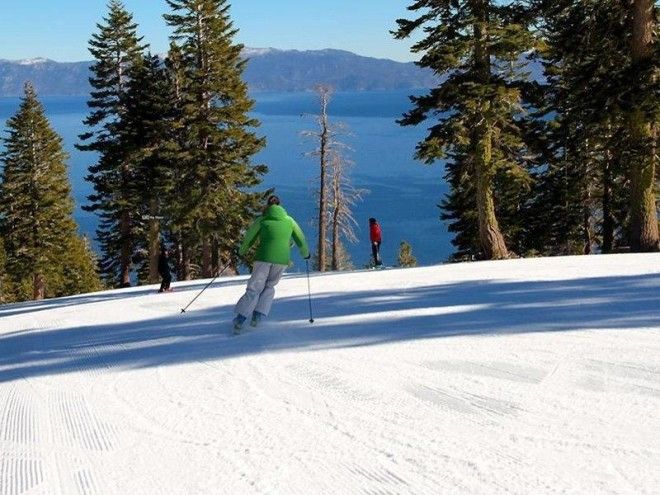 On the west side of Lake Tahoe, Homewood Mountain Resort sits literally across the road from the lake. Several Tahoe resorts offer views of the lake, but Homewood is the only one that is right on the lakeshore. The 2,010-acre California ski area bills itself as "Tahoe's Most Beautiful Resort." With unmatched proximity to "Big Blue," Homewood can make a good case for that claim.
View Homewood lift tickets.
June Mountain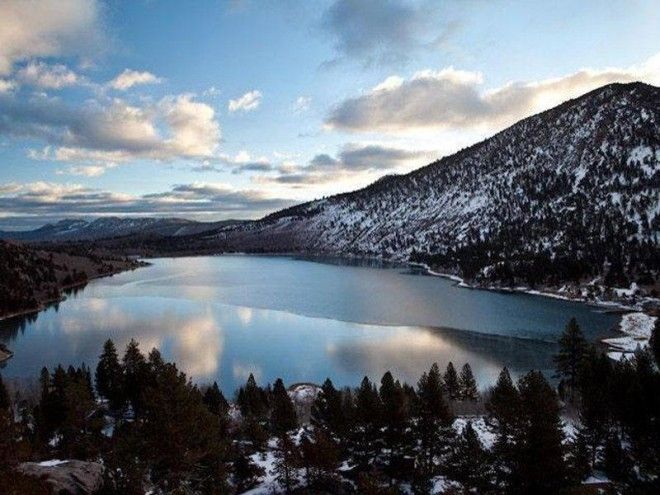 If California's Mammoth Mountain could be described as a glamorous movie star, nearby June Mountain would be her pretty little sister. June Lake and Carson Peak are both visible from June Mountain's slopes.
View June Mountain lift tickets.
Powder Mountain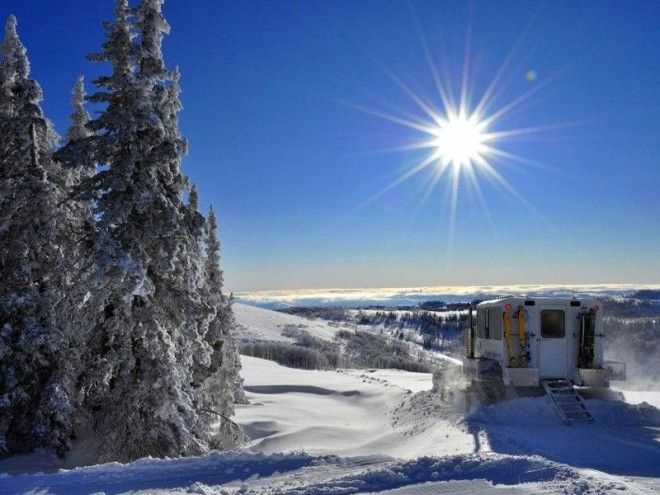 Powder Mountain's unusual layout puts the "base area" near the top of the Utah ski area. That means the views from most of the runs are completely unspoiled by any buildings. Factor in Powder Mountain's expansive acreage and the ski area often looks more like the backcountry.
View Powder Mountain lift tickets.
Grand Targhee Resort
Grand Targhee may not match Jackson Hole for name recognition, but Targhee can hang with its Wyoming big brother as far as scenery. Located on the west side of the Tetons, Targhee offers a direct view of Grand Teton.
View Wyoming lift tickets.
Ski Cooper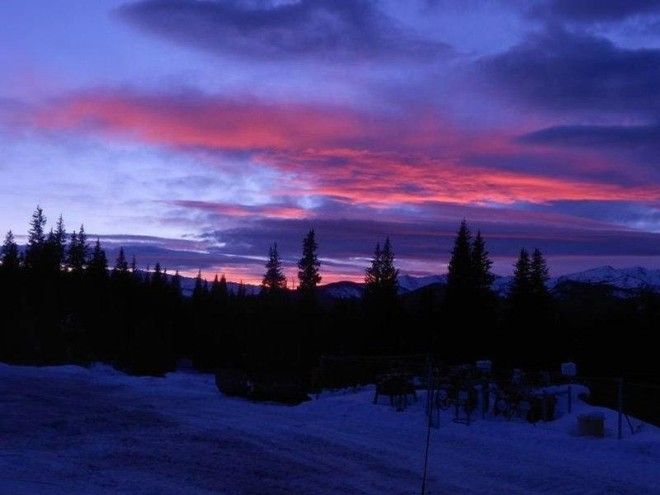 While the 'nearby Colorado resort on Interstate 70 with a similar name' draws exponentially more visitors, Ski Cooper can provide views with barely a hint of civilization. Even the 30-mile drive south from I-70 to Ski Cooper is recognized as part of the "Top of the Rockies National Scenic and Historic Byway." Mount Elbert, the state's highest peak at 14,440 feet, is visible from Ski Cooper farther to the south.
View Colorado lift tickets.
Sunlight Mountain Resort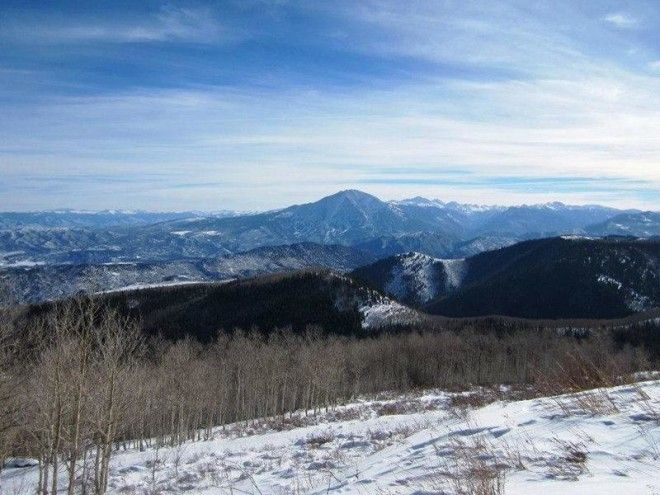 At 12,965 feet, Colorado's Mount Sopris may not match Mount Elbert's elevation, but its dramatic 6,400-foot vertical rise from the valley floor makes for an impressive sight. Sunlight Mountain Resort offers a great view of this extraordinary mountain.
View Sunlight Mountain Resort lift tickets.
Arapahoe Basin Ski Area
Perhaps known first for its lengthy ski season, Colorado's Arapahoe Basin may not always get enough credit for its scenic beauty. While its high-altitude location on the Continental Divide makes the long season possible, it also provides a rugged setting. The East Wall serves as a spectacular backdrop for the ski area.
View Arapahoe Basin lift tickets.
Wildcat Mountain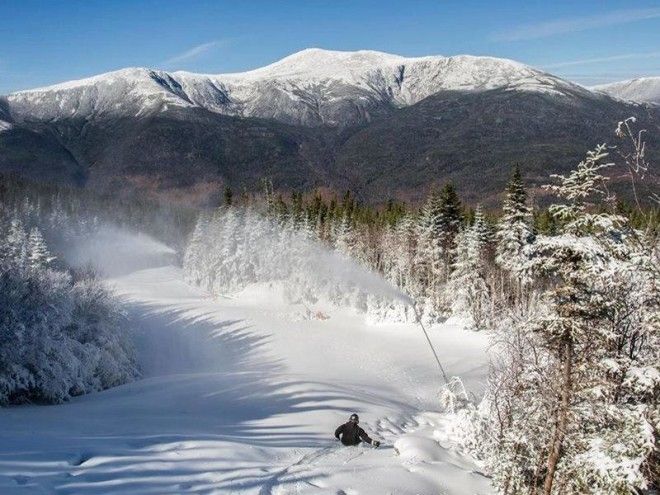 Resorts like Stowe or Killington may receive more attention overall, but New Hampshire's Wildcat Mountain consistently takes the East's top spot for scenery in SKI Magazine's annual survey. The view of Mount Washington and Tuckerman Ravine is Wildcat's calling card. View Wildcat Mountain lift tickets.