We have covered some pretty unique hotel offerings various countries around the world have to offer, some of them tucked away so remotely you may never want to leave. We bring to you now a list of luxury hotels that are currently in the making, triggering any jet setter to squirm with excitement. Here are few that made our jaws drop and left us hunting for our passport.
Amillarah Private Islands (Dubai)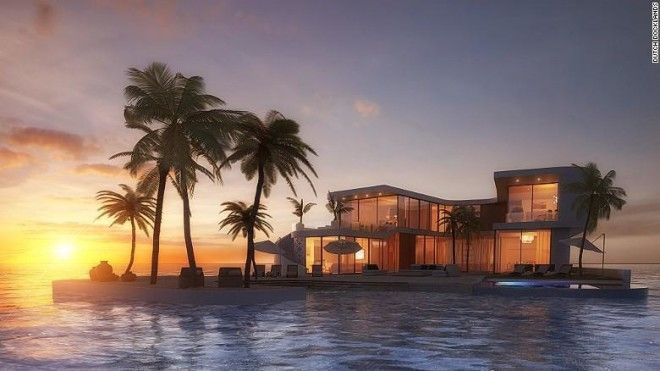 Our first luxury hotel listing is located in the fairly expected location of Dubai, home to many grandiose development projects, however the world's first floating archipelago, is nothing close to common. About 33 private islands will begin construction in the Persian Gulf, bringing high-end villas opening onto private beach-fronts, and modern seaside condos to create the Australasia portion of the World Islands.
Keemala Resort (Phuket, Thailand)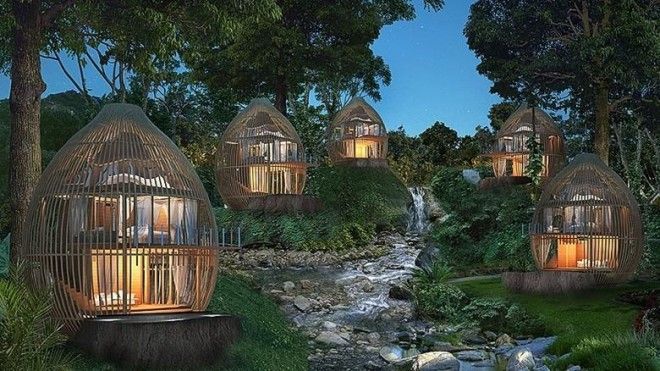 Thailand has never looked so attractive with Keemala's Resort, fabricating an entire village of splendorous huts and nests all offering their own personal pool. The adults-only resort creates a unique narrative of fictional tribal living spaces, while spinning it with exorbitant details to create the most elaborate, yet holistic accommodations in the world.
Lofoten Opera Hotel (Norway)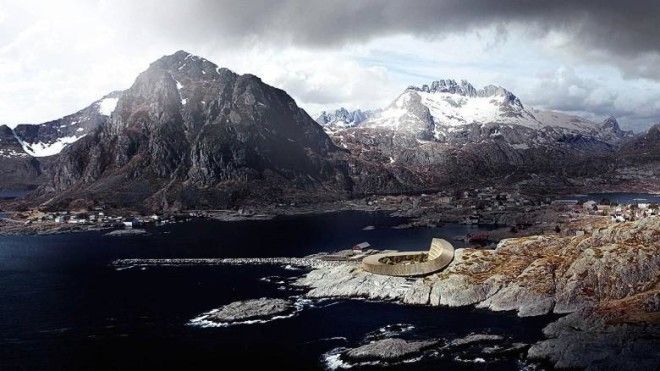 Tucked away in the hillside of Northern Norway is very peculiar snake shaped building offering a breathtaking vista of the Lofoten Islands. The modern-set, circular shaped resort is about 36,000 square feet, with plans for a spa and amphitheater in the center of the round structure. Its remote location among the icy and exquisite sea basins makes it appealing to travelers looking stay in a resort off the beaten path.
Salt & Water floating hotel (Location TBA)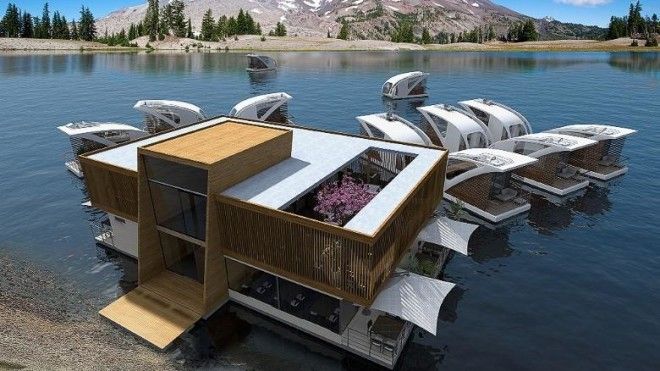 While these floating catamaran apartments may not have an official place to call home, that is exactly how Serbian design studio Salt & Water intended. Winner of the 2015 Millennium Yacht Design Award, designers sought to create a influx of tourism on inland lakes. The concept revolves around a centered floating base of reception, restaurant and open event space, with detachable catamaran pods that act autonomously docking wherever they desire.
Shimao Wonderland InterContinental (Shanghai, China)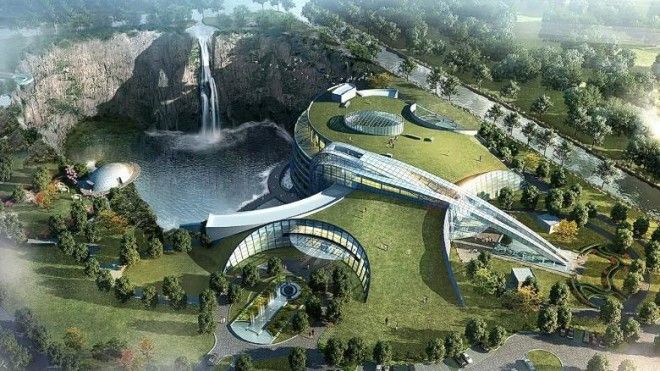 This abandoned industrial site had a higher calling after project director Martin Jochman of JADE + QA studio got his hands on it. With some delays and setbacks, this "ground scraper" is actually built into the edge of a quarry, with a lagoon about 90-meter-deep at the base. Cascading rooms alongside a rugged cliff make the hotel design extremely rare, especially with a waterfall and range of extreme sporting activities (like rock climbing and bungee jumping) right at your finger tips.