If you're traveling by Hawaiian Airlines, you're bound to get that Hawaiian feeling before you even step foot on the Island. The company has just redesigned their A330 premium cabins with architecture inspired by the Hawaiian scenery.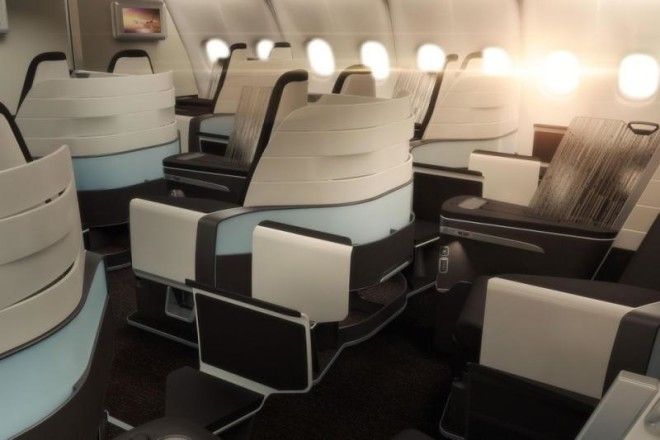 The premium cabin now counts with 18 180-degree lie-flat seats, all surrounded by new decoration that resemble sea shells. The leather-covered armchairs recline electronically to become 1.93 meter long beds. In addition, the seats count with a high-tech in-flight entertainment system with high-definition screens and equipped with a telescoping tablet arm that adjusts to optimize viewing angle and comfort.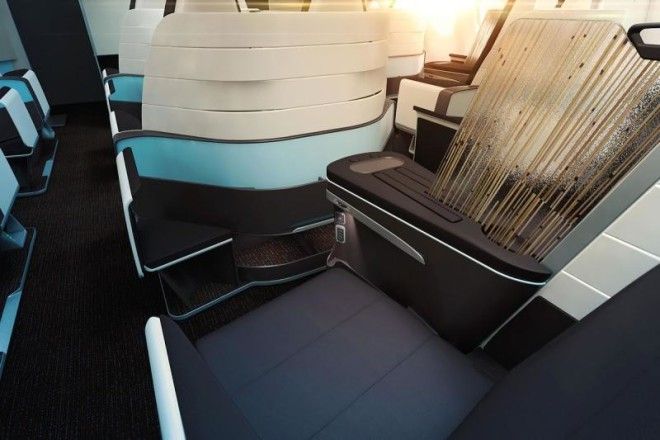 "We have designed an experience that will usher in a new era in premium service to Hawai'i, one that resulted from a thorough review of guest feedback and intensive research to develop a best-in-class product for our long haul aircraft," said Mark Dunkerley, President and CEO of Hawaiian Airlines. "Together with our partners at Optimares and PaulWylde, we have created a truly bespoke design that delivers world-class comfort and style, while staying true to our island roots. Whether traveling for business, with family or on a romantic retreat, the new premium cabin evokes an engaging bold, contemporary sense of Hawai'i, complemented by the warm aloha spirit of our cabin crew. We're creating an environment of tranquility and comfort in the air."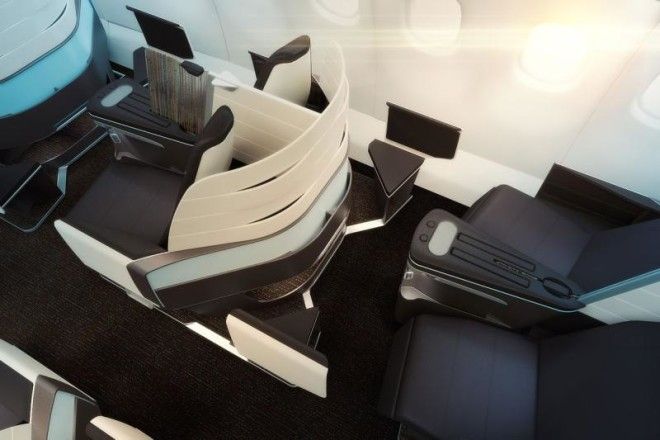 The design of Hawaiian Airlines' new executive cabin was created by West Coast-based brand and design consultancy PaulWylde. The company, which has also carried out projects for Jet Blue and Air Canada, aimed to balance "modern, stylish and premium aesthetic that's increasingly expected from guests with the unique authenticity, culture and color of Hawaii – a destination that many compare to paradise."
The first A330 with the new executive cabin are already in operation. The company expects to finish redesigning its 22 aircraft by the end of 2017.