America is home to some of the world's most stunning natural wonders, but many of these sights are increasingly under threat from climate change and pollution.
While some are slowly experiencing change, others are deteriorating at a more rapid rate.
We've put together a list 0f 19 incredible American natural sights that travelers should see before it's too late, from the majestic Yellowstone National Park to Hawaii's oldest island, Kauai.
The largest subtropical wilderness in the continental US, Florida's Everglades National Park is home to alligators, crocodiles, endangered leatherback turtles, and more than 350 species of birds. Unfortunately, both urban development and pollution from farms have destroyed more than half of the park, which is on UNESCO's World Heritage in Danger list.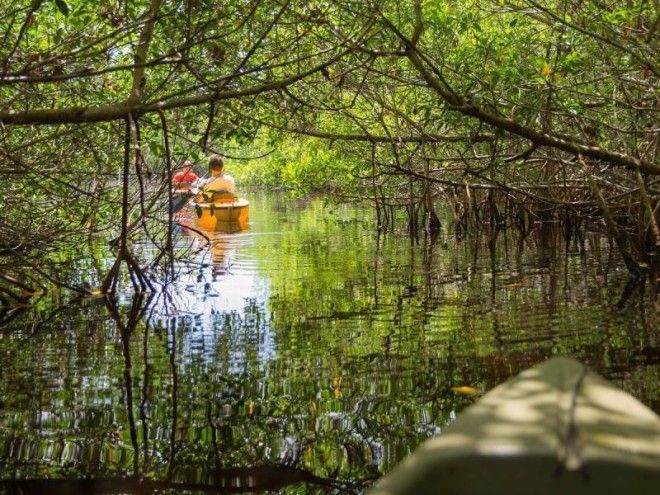 With over 700 miles of trails, Montana's Glacier National Park is a paradise for hikers and those seeking up-close encounters with nature. Once home to more than 150 glaciers, the park now has fewer than 25 and is potentially at risk of losing all of its glaciers in the next 15 years thanks to climate change.
The oldest national park in America, Yellowstone is famous for its array of wildlife and its stunning geysers, like Old Faithful. The park is suffering due to infrastructure problems, air pollution, and the decline of its white bark pines, which have been attacked by growing numbers of beetles.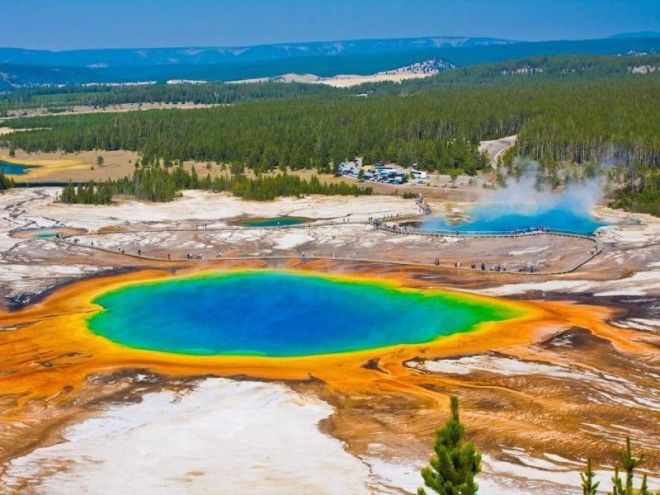 The Grand Canyon was listed as one of the 11 most endangered historic places in the US by the National Trust for Historic Preservation. It earned a spot on the list due to increased development project there, which range from uranium mining to tourist resorts. These could lead to the destruction of significant portions of the Grand Canyon and its main water source, the Colorado River.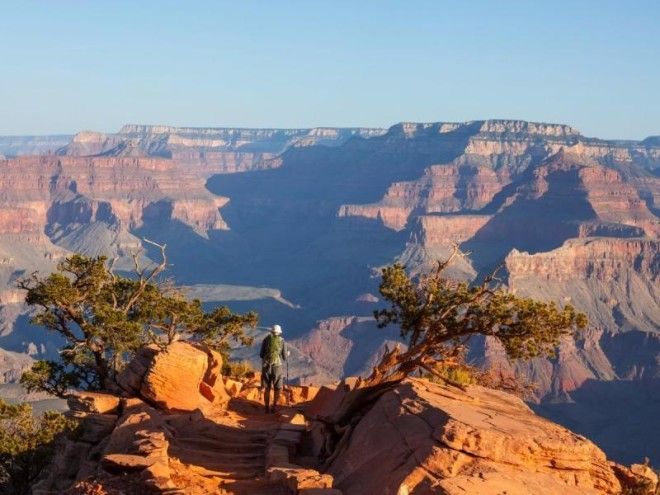 Denali National Park and Preserve is home to six million acres of Alaskan wilderness, where travelers will spot wildlife roaming freely and take in a beautiful landscape that includes Denali, the highest mountain peak in North America at 20,310 feet. Climate change has led to increases in melting glaciers and reduced snowfall, which is impacting its wildlife.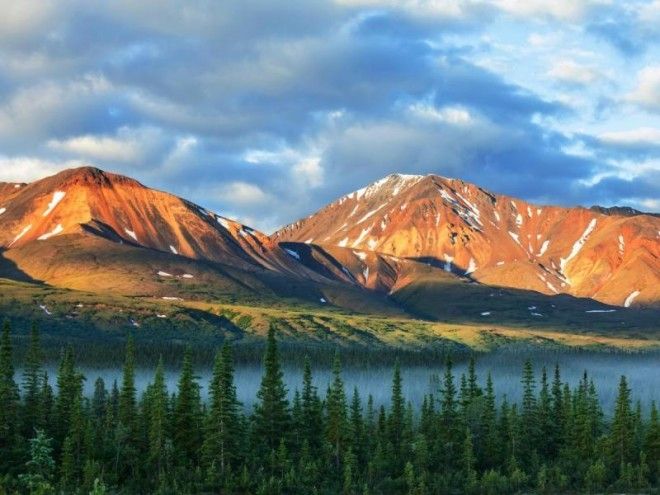 Joshua Tree National Park's famous tree-sized yuccas and the animals that depend on them are becomingly increasingly threatened by rising temperatures and decreased moisture levels.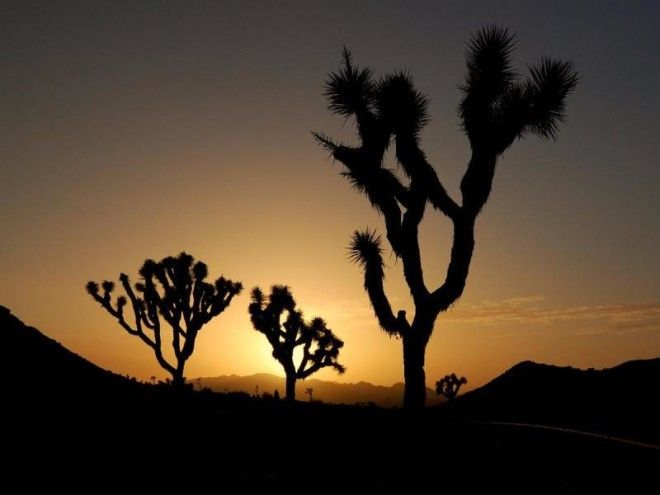 Another national park in Alaska, Katmai National Park and Preserve is beloved for its beautiful volcanic landscape and its large population of brown bears and salmon. Many people come to the park for bear watching, but severe threats from climate change and mining are endangering the park's precious ecosystem.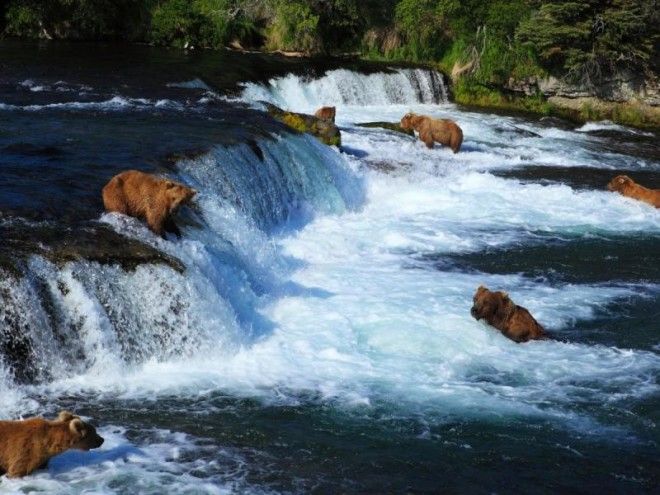 Great Smoky Mountains National Park spans North Carolina and Tennessee and includes forests renowned for their diversity of plant and animal life. The marvelous views of its mountains are becoming increasingly clouded in smog due to high levels of sulfur dioxide from the area's coal-fired power plants.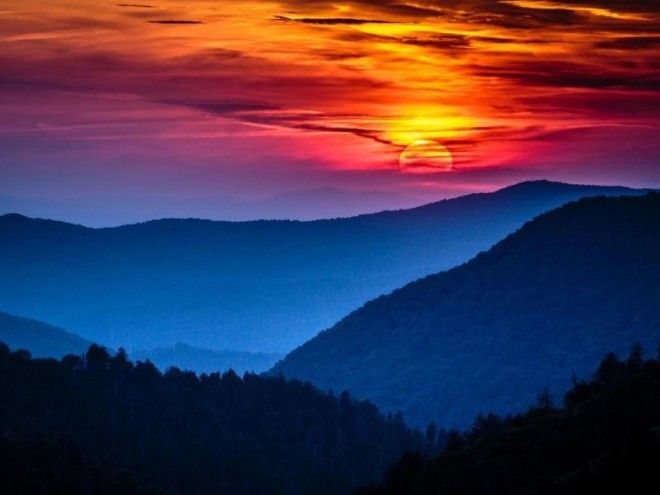 The Big Sur region of California offers visitors awesome whale-watching opportunities, but recent droughts and wildfires have been harming the coastal region, leading to fewer sightings of the aquatic mammals every year.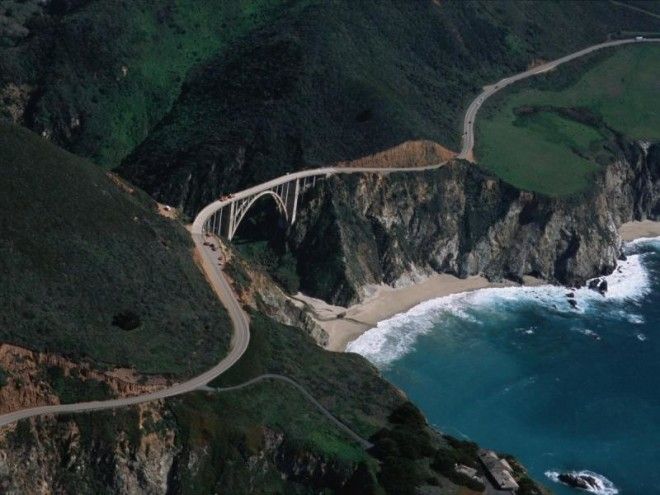 Underneath the Mendenhall Glacier in Mendenhall Valley, Alaska, are its breathtaking ice caves and their ice-capped domes. However, the caves continue to melt each year.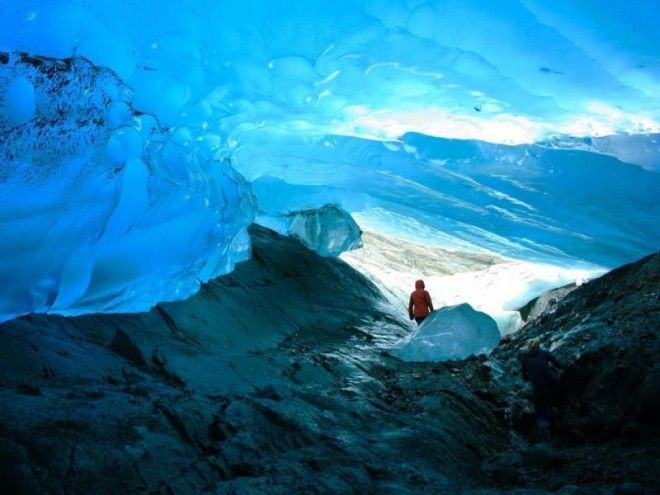 The iconic Mount Rainier — an active volcano and the most glaciated peak in the contiguous US — can be found in Mount Rainier National Park in Washington. Glaciers mantled Mount Rainier for most or all of its 500,000-year lifespan, but they have been continuously retreating due to increasingly warmer summers over the last 30 years.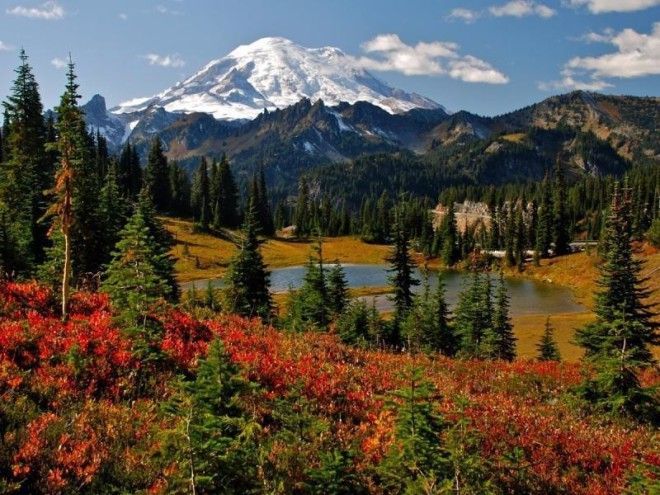 Hawai?i Volcanoes National Park gives travelers the chance to witness over 70 million years of volcanic activity. It also serves as a refuge for the island's native plants and animals, which are increasingly at risk of endangerment due to higher temperatures, drier conditions, and growing numbers of invasive species.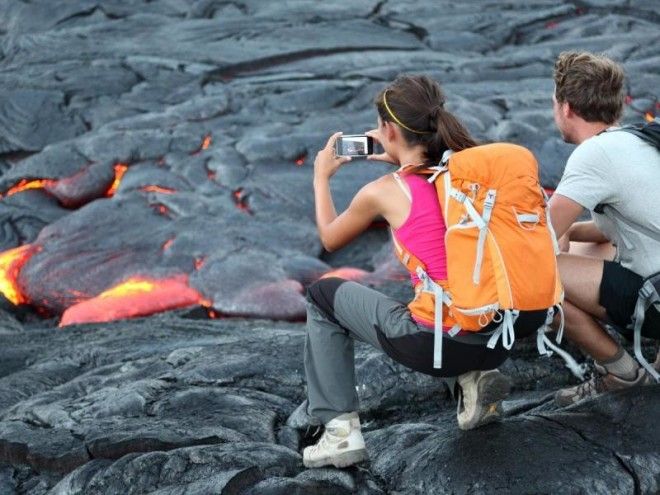 Pictured Rocks National Lakeshore in Michigan is known for its colorful sandstone cliffs and its array of waterfalls, beaches, and forests. However, the rise of air and water temperatures, plus a reduction in ice coverage, are beginning to affect the area's natural ecosystem.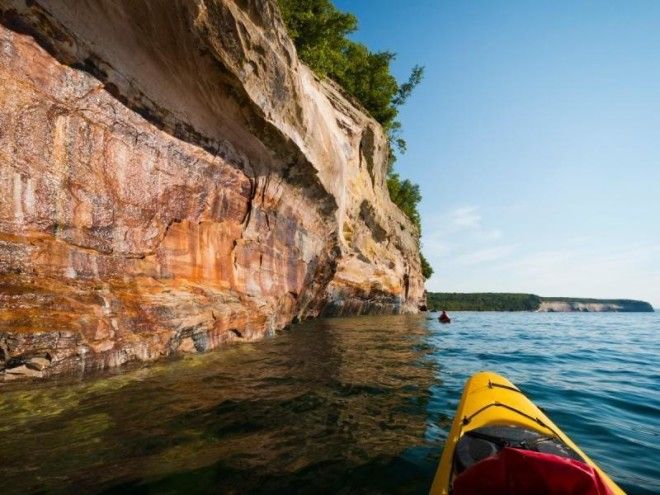 California's Sequoia National Park is home to a dramatic landscape of rugged foothills. Its famed giant sequoia trees have been becoming increasingly vulnerable due to higher numbers of wildfires.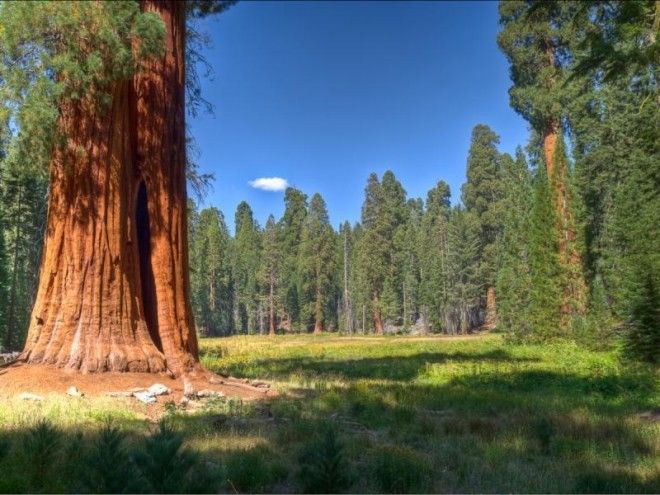 The oldest of the Hawaiian islands, Kauai has pristine beaches, rain forests, lush hiking trails, and magnificent waterfalls. Already at a risk factor for flooding, hurricanes, tsunamis, and coastal erosion, the island could see an increase in these hazards as climate change continues to lead to rising sea levels on its coasts.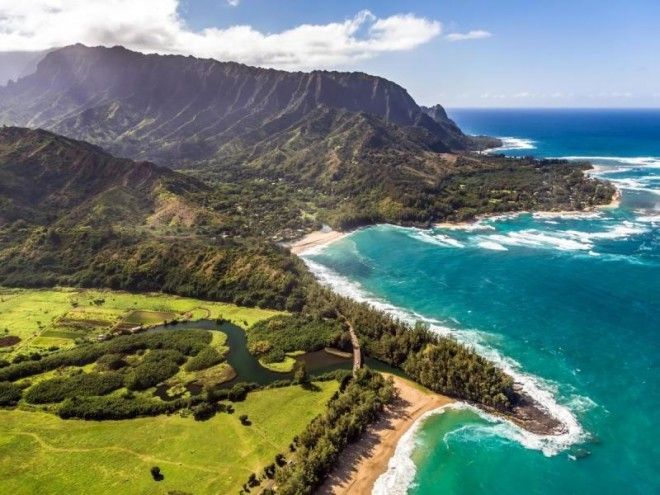 At Grand Teton National Park in Wyoming, visitors are treated to a rich scenery of shimmering lakes, alpine terrain, and the Teton Range. Besides its landscape, the park is also popular for fishing thanks to its high trout population, but warmer water temperatures are threatening their numbers.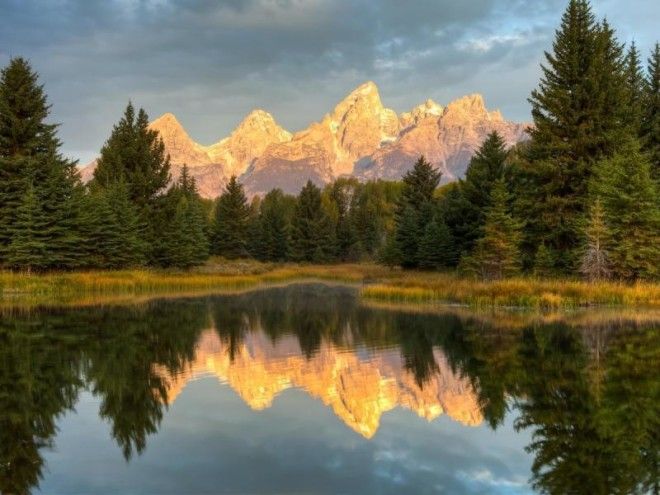 Florida's Biscayne National Park is a highly popular snorkeling destination thanks to its rare combination of coral reefs and emerald islands. Climate change has resulted in warmer seas, coral bleaching, ocean acidification, and hurricanes that are causing stag horn and elk horn coral to die at a staggering rate.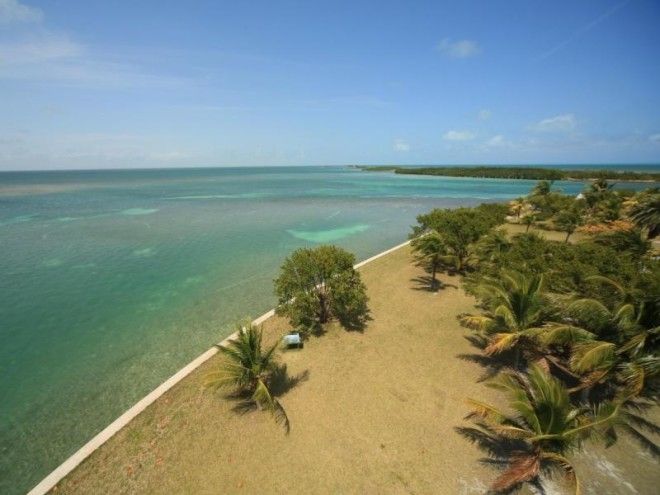 At Sleeping Bear Dunes National Lakeshore in Michigan, you can take in spectacular lake views from bluffs that tower 450 feet above the shore. Its prized dunes and beaches are suffering from invasive algae species, invasive mussel species, and rising phosphate levels.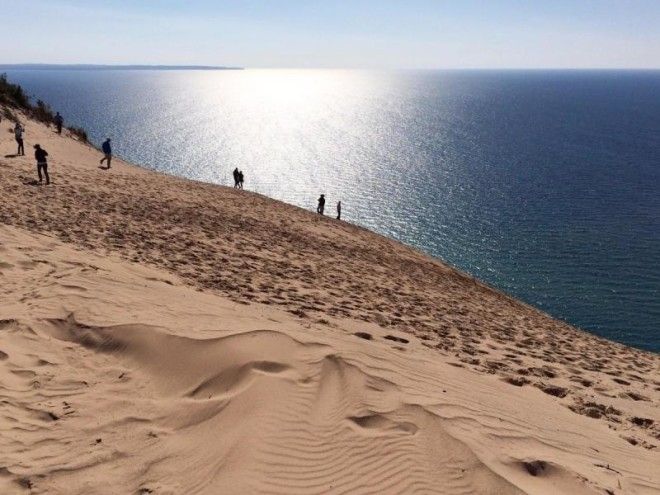 At 13.2 million acres, Alaska's Wrangell-St. Elias National Park and Preserve is America's largest national park. Unfortunately, the increased presence of all-terrain vehicles is damaging its trails and streams.