Trying to travel during the holidays can be a big hassle, with extra-large crowds, flight delays, and a tight squeeze on busy flights. Thankfully, there are tools designed specifically for the travel-savvy that can make the experience much more pleasant.
Whether traveling for business or pleasure, these fun gifts are sure to make any trip a bit nicer.
From luggage that delivers flight information to your phone to a swanky watch that delivers weather and directions, these gifts will thrill any jet-setter.
Help them keep their phones energized with a solar-powered charger.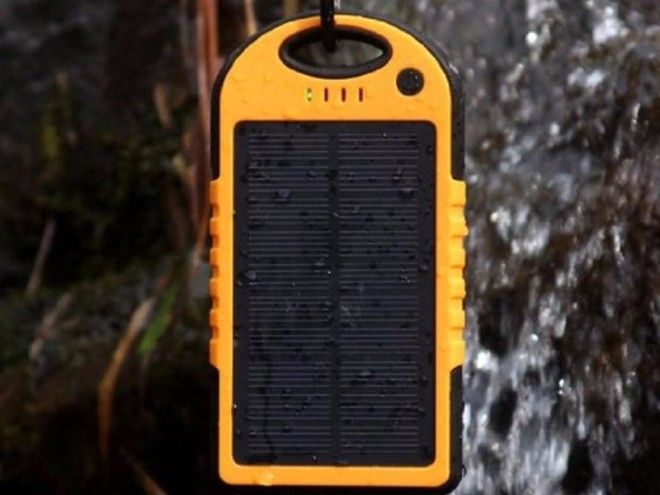 Finding a power outlet can be a challenge at times, but with a solar-powered charger, all it takes is a little sunshine. Easily portable and lightweight, this charger is resistant to water, dusk, and shock, and comes with a rubberized protective covering.
Price:
$39.99
Give them a watch that can do so much more than just tell time.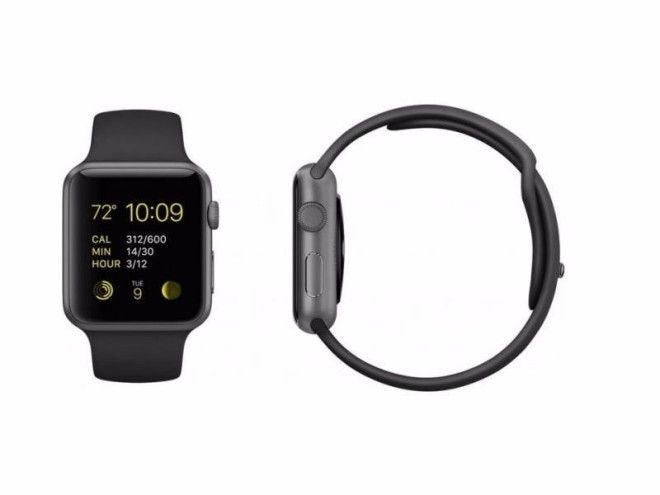 With the Apple Watch, travelers get real-time gate information, flight delay alerts, and a variety of apps that assist in everything from finding public transportation to checking into hotels. Delta, American Airlines, British Airways, Emirates, AirCanada, and SAS are just some of the airlines that have developed Apple Watch apps to make getting in and out of the airport as quick and easy as possible.
Price:
$439
Give them double the space for packing with these compression sacs.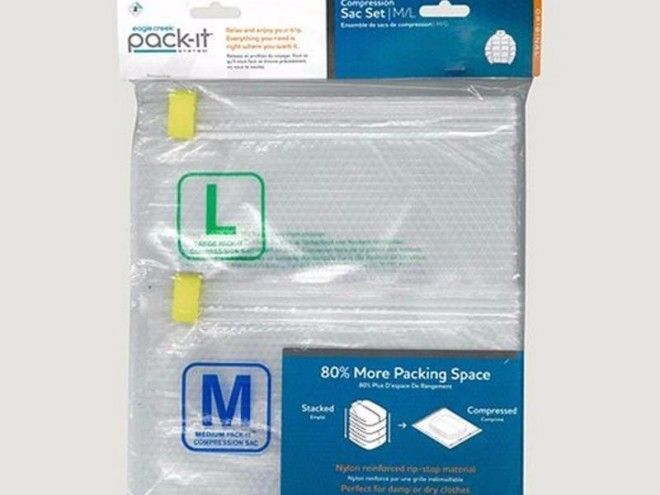 The Eagle Creed Pack-It Compression Sac is ideal for longer trips, especially when travelers find they've overpacked or have more souvenirs to bring home than they expected. The compression sacs can shrink the volume of items by up to 80% of their original size. This set comes with two sacs.
Price:
$22
Give them the option to connect to Wi-Fi and cell signal no matter where they are with this hotspot from Iridium.
Some people travel to get off the grid, but there may come a time when you need to communicate with someone. That's where BlueCosmo Iridium GO! comes in. It allows you to connect anywhere on the planet through a satellite network.
Price:
$799
This jacket has all the features you need rolled into one clean layer.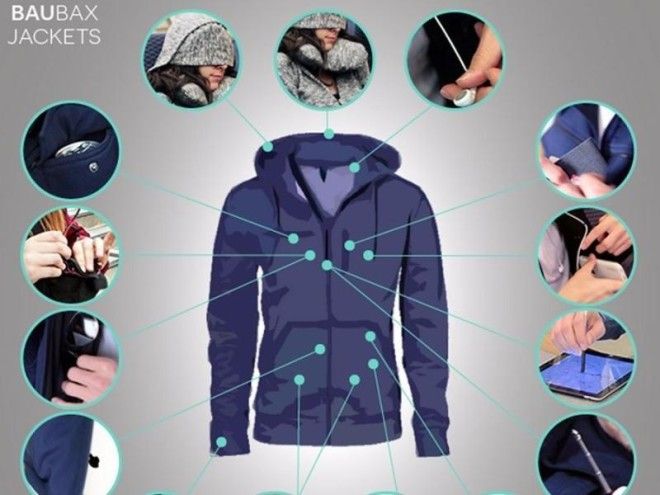 The BauBax jacket has been called the "Swiss Army Knife of jackets" thanks to all of the different features it has. Each of them is practical for people on the go, like a portable charger pocket, a neck pillow, and a passport pocket.
Price:
$149 pre order, $170 future retail price
This high-tech luggage will make airport travel a breeze.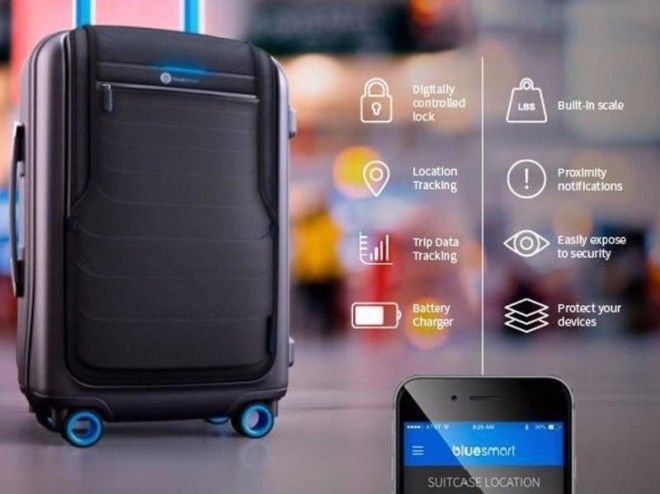 Bluesmart is a carry-on that you can control from your phone, with an app that allows you to lock and unlock the suitcase, weigh it, track its location, and enable notifications if you've accidentally left it behind. It also comes with a built-in battery and can track your travel data.
Price:
$399
Make loud flights a thing of the past with these noise-canceling headphones.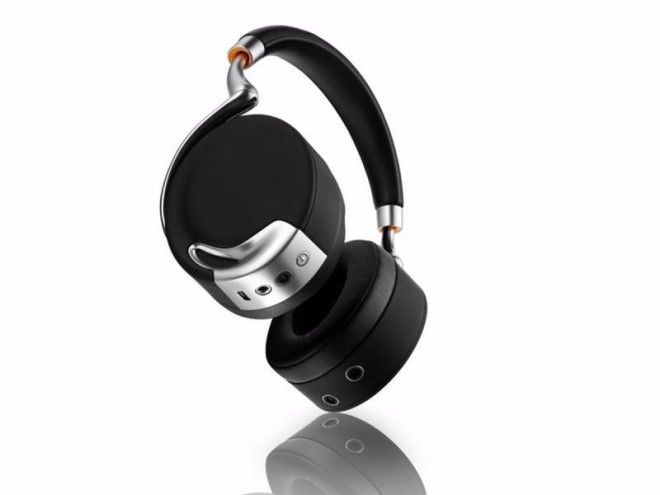 A good pair of noise-canceling headphones can make all the different between a relaxing flight and an overwhelming one. Parrot Zik Headphones come with a sleek design and have an active noise-cancellation system, easy-to-use touch control panels, and equalizing audio.
Price:
$289
Give them a GoPro HERO to capture extreme videos from their trips.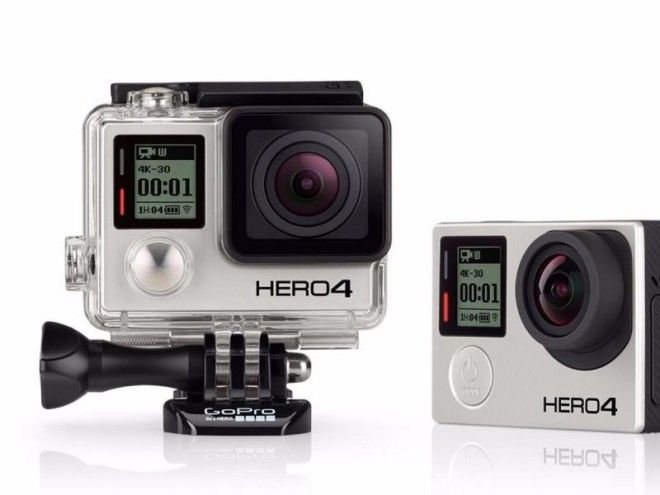 GoPro's cameras are ideal for sports and extreme travelers looking to capture those once-in-a-lifetime moments. Simply strap the camera on, and you're ready to go. The GoPro HERO4 Black has a powerful processor that delivers smooth slow motion footage at 240 frames per second and captures 4K HD video.
Price:
$499.99
Help them keep their high-quality leather shoes intact with these shoe protectors.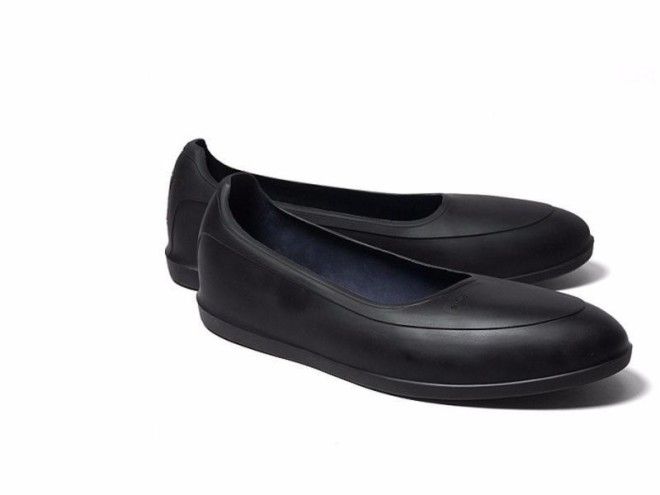 As classy as leather shoes are, they can be tough to keep in good shape. Pricey dress shoes need protection from the elements around them. These rubber and nylon shoe covers will allow travelers to pack their shoes without fear of damage. They can trudge through harsh weather conditions, including rain and snow, without ruining a high-quality shoe.
Price:
$98
Make it simple to use electronics in foreign countries with this four-in-one universal travel adapter.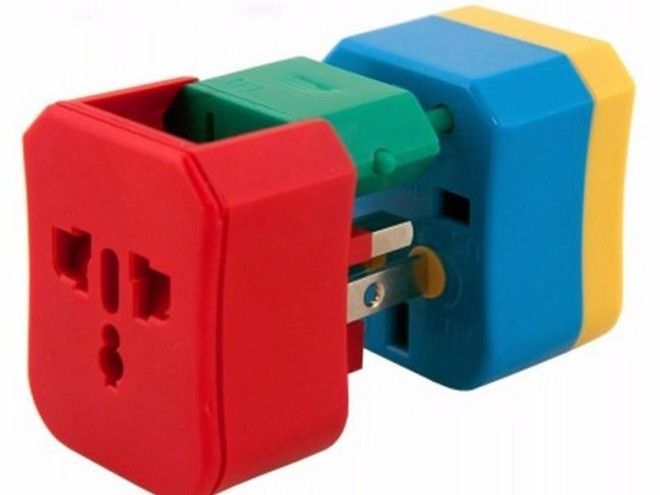 Understanding which adapter to get when traveling to foreign countries can be overwhelming. This four-in-one adapter makes it simple, with four plugs and one adapter that connect in 150 countries. The plugs are color-coded, which you can match to each country on an online map the company made.
Price:
$25
Help them get a workout no matter where they are.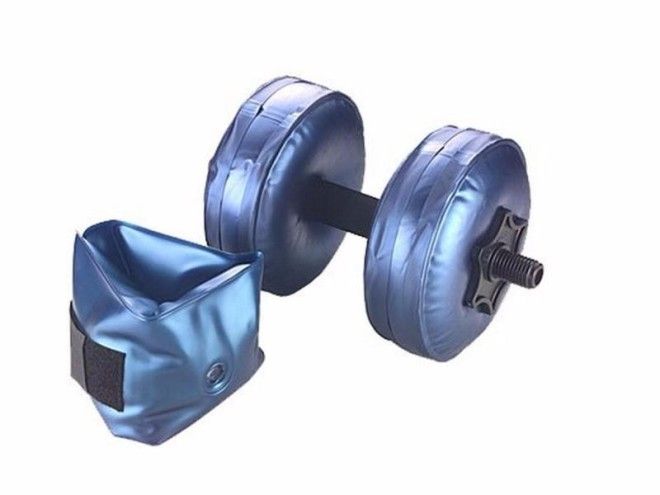 These inflatable weights are filled with water to allow for portable exercising. Adjust the weight by adding in the desired amount of water. You can empty it in seconds before packing it flat in your luggage. The set comes with two long cushioned handgrips and eight attachable water chambers that can hold up to four pounds of water. Each dumbbell can hold a total weight of 16 pounds.
Price:
$85
Keep garments from getting wrinkled with this sleek garment bag.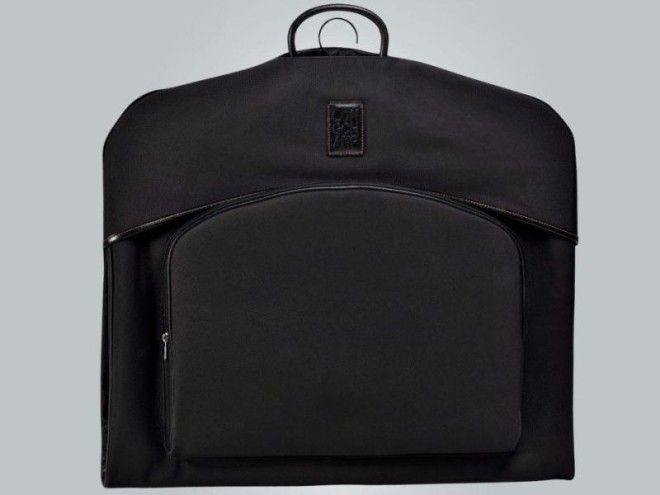 This compact Longchamp garment bag is ideal for the business traveler and suits both men and women. Whether traveling with a suit or a dress, the two-tone leather and fabric bag will keep clothing protected from wrinkles that can be a problem when flying. It comes in three colors: blue, black, and brown.
Price:
$170
Give them a stylish shoe that can survive harsh climates.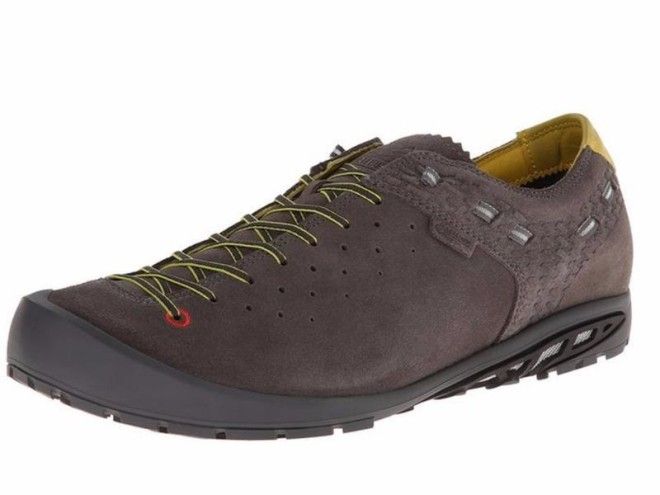 The Ramble shoe by Salewa is ideal for those looking to travel to destinations with a mixed terrain. It comes with waterproof suede and a rubber sole that channels heat and moisture away from the foot, allowing for walking through urban jungles and slippery forest trails. It comes in both men's and women's styles.
Price:
$101.41 - $315.89
Help them avoid neck pain on long flights with this cozy pillow.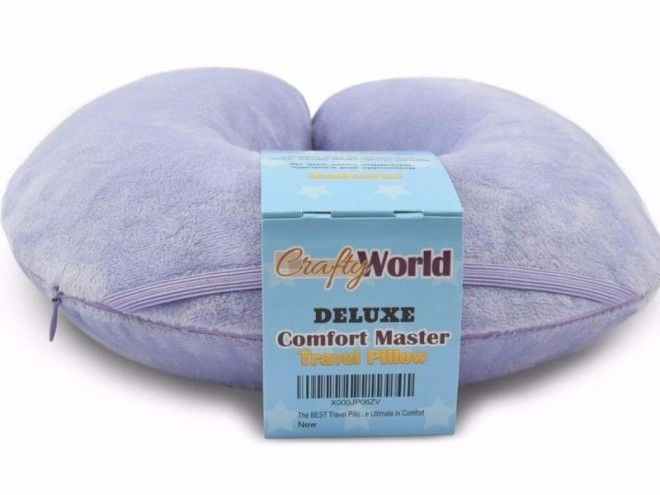 The Comfort Master Travel Pillow is made with a special thermal sensitive memory foam to provide optimal neck and shoulder support on airplanes, buses, trains, cars, or at home. It comes with a removable zipped microfiber cover and an elastic strap.
Price:
$22.75
Help them keep their toiletries organized with this lightweight bag.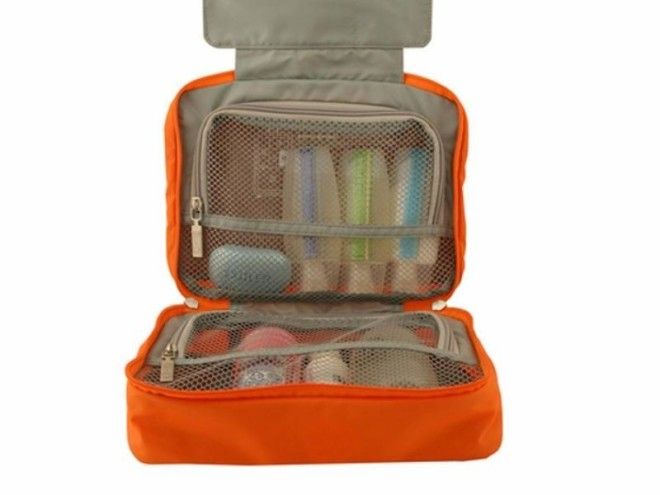 The Flight 001 Spacepak includes two large mesh pockets that house all bathroom supplies in a neat and organized fashion. This lightweight organizer, which only weighs 12 ounces, also has a top hook to make it easy to hang on the back of a door or towel rod.
Price:
$42
Get him wrinkle-free clothing that will keep him looking like a gentleman.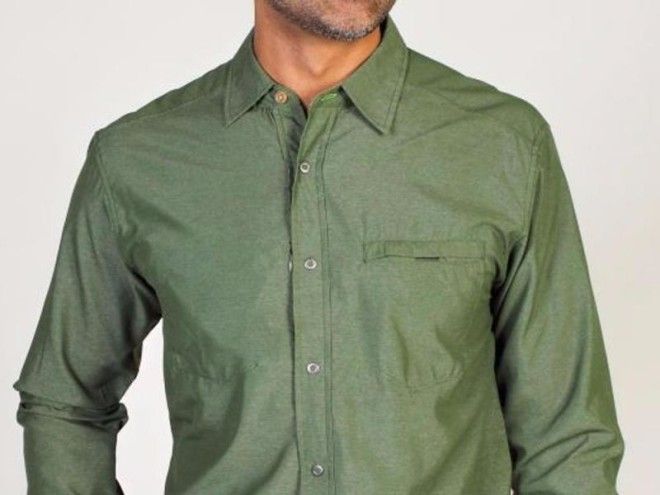 ExOfficio's Trip'r Plaid is clothing made for traveling, thanks to its wrinkle-free fabric. The materials allow it to dry quickly, and it has a hidden security zip chest pocket for storing away valuables.
Price:
from $49.99 to $82