Aromatherapy and the use of essential oils has been documented for thousands of years; from the Chinese and Egyptians, to the Indians, Greeks and Romans. There are many well known benefits and uses of essential oils and aromatherapy. They can alleviate stress and headaches, help you sleep, aid digestion and inspire you. Some people study and practice this craft and become experts in the field.
Aromatherapy is now a thriving profession. However, it doesn't have to be that complicated and you can easily use aromatherapy and essential oils in your every day life and reap the advantages of their well known properties and the not so well known ones too. Whether you are a novice or a long time user, you just have to think outside the square and learn how to experiment with what they can do for you and how to use them.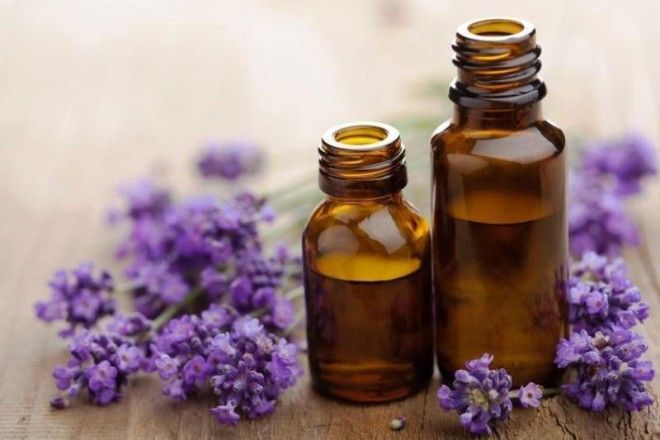 You do have to be careful when experimenting as they can be quite potent and many oils for example, shouldn't be used whilst pregnant. It's always helpful to consult a professional if you are unsure and use them sparingly. Just a couple of drops is enough and never blend more than two to three at a time. Always use carrier oils if you are using them topically or directly on the skin and never use on small children or babies. It is also good to invest in good quality, pure essential oils rather than the cheaper synthetic ones. Real oils usually have their botanical name written on them and are a little more expensive.
Here are 5 benefits of aromatherapy that will surprise you:
1. Get rid of bad smells


I love burning oils around the house daily. You can get rid of cooking smells that although smell appetizing in the moment, can linger for days. I often cook with garlic for its well known health benefits, but it can get a bit smelly. Same with cooking fish. Once everyone has eaten and the dishes are cleared up I will blend a couple of oils in an oil burner and let the aroma waft through the whole house. I like to use oils from common cooking herbs for this purpose such as Basil, Rosemary or Ginger. Just a couple of drops of each and the garlic smell is gone. I also do this in the bathroom to get rid of nappy and toilet smells. Oils such as Lemongrass, Lime and any type of citrus can have disinfecting effects and smell amazing. You can bring the garden into your home with floral scents such as Geranium, Jasmine, Lavender and Rose. It's a wonderful way to create ambiance in your home if you are having guests over or potential buyers if you are selling.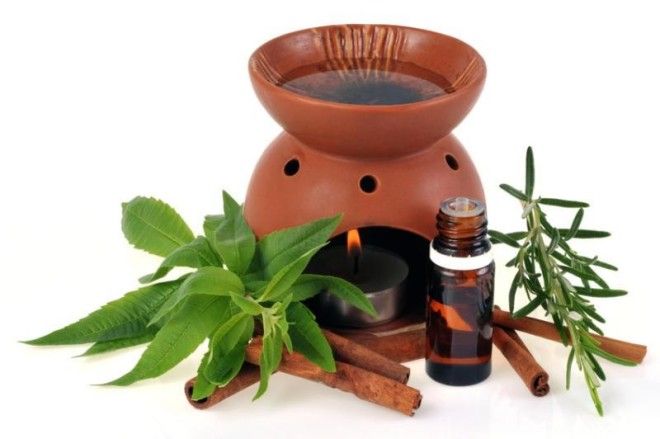 2. Kill bacteria


You can use aromatherapy oils to kill bacteria and germs around the house. I soak any dishcloths that are starting to smell in warm water and a little bleach and to that I add a couple of drops of my favourite oil. The aroma goes through the kitchen as I wipe down the benches. I make sprays with a spray bottle, some water and a few drops of oils and use this to spray the atmosphere or surfaces and wipe them down. I also do this in the bathroom. Oils such as Pine, Eucalyptus, Tea Tree and Lemon are great disinfectants. If anyone has been sick I will put a couple of drops of Lavender in the wash with the fabric softener to kill any germs that are still lingering. I wash sheets and towels after a bout of flu this way. You can also use Peppermint and Tea Tree oil to prevent head lice. Just a couple of drops in a water spray bottle and spray it on the kids' hair before combing it through. Using Eucalyptus and Tea Tree oil in a vaporizer can clear up stuffy noses and chests too.
3. Set the mood


We often get so distracted that we forget to tantalize our senses. Aromatherapy oils can be used to calm you down, elevate your mood or get you in the mood. You can use an oil burner, candles, soak in an aromatic bath, put fragrance on a pillow by sprinkling a few drops or making up a room spray. For romance why not try some Rose, Sandalwood or Ylang Ylang to set the mood. If you are feeling lethargic or have been feeling under the weather, Lemon is very energizing. For relaxation Roman Chamomile is perfect. There is real scientific evidence about how aromatherapy works and you can read about it here.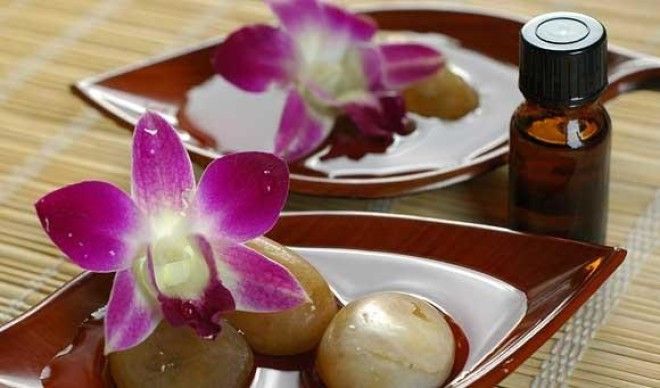 4. Repel insects


You want to enjoy the great outdoors, but there is nothing worse than being bothered by mosquitoes and worse still, you don't want creepy crawlies like cockroaches coming into your home, especially near your food. Making an insect repellent spray is very simple. Just fill a spray bottle with some distilled water and witch hazel, add a few drops of Citronella and spray it on your body before you go outside. Getting rid of insects like cockroaches and moths is easy. Just a few drops of Peppermint on some cotton rounds placed strategically in cupboards, drawers and pantries and the critters stay away.
5. Wear it


I love wearing aromatherapy oils like perfume. Some of them are intoxicating alone or absolutely divine when combined with others. Once you get the knack for mixing oils; woody scents with floral tones, citrus bases with sweet compliments, you'll be able to create unique and signature perfumes that will compete with any celebrity fragrance. You can wear essential oils topically on your skin when they are combined with a carrier oil such as Almond, Rose Hip or Avocado. These oils have their own properties and benefits. Rose Hip is fantastic as a face moisturizer to minimize dry skin around the eyes and mouth and is effective for reducing the appearance of scars. Jojoba is fantastic for scalp care and dandruff. It also leaves your hair feeling silky smooth and repairs damage from over styling. Carrier oils are great for massage also. Just add a combination of aromatherapy oils to the carrier oil and massage the stress away from sore feet, a stiff neck or a tight back. You might have to recruit someone to help you or better still book yourself in for a professional aromatherapy massage. The best oils to wear as perfume are Rose, Jasmine, Geranium and Lavender.

You can discover aromatherapy and essential oils for yourself. The best part of it is experimenting and using the scents that you are attracted to and that you enjoy. You can find different recipes and guides about how to blend oils. Once you get the hang of it, you'll be blending original combinations yourself and it's a great idea to write down the combinations you come up with so that you can refer back to them in the future. Note the purpose of your recipe and how the scent made you feel and start your own aromatherapy recipe book. You'll never look back.