Although the holidays aren't that close, you can start enjoying their magical atmosphere right now. Getting in a Christmas tree and a Santa Claus costume are optional, but re-watching classic holiday movies (or finding new ones!) is guaranteed to get you in a festive mood.
Love Actually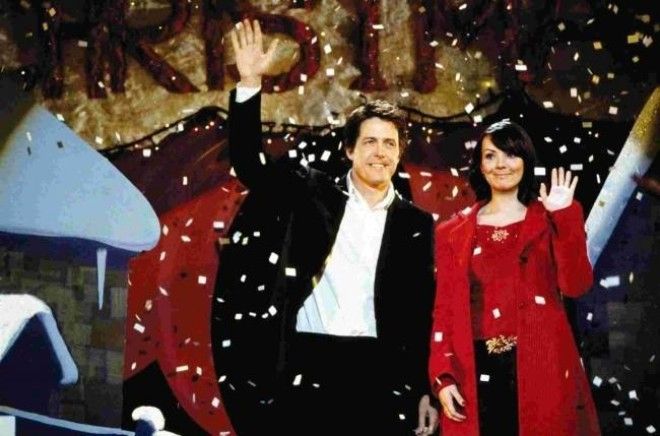 "Love is all around us. It's really everywhere." The movie begins with these words, and it seems that you can watch it a hundred times without getting bored. A writer enamoured by his housekeeper, an ageing rock star, a bored prime minister, a widower, porn stars — all the characters in this movie have witnessed something very important. Yes, it's exaggerated, yes, it could never happen in real life. But this movie is like a dream; so as we say to cynics — do not disturb, please!
Home Alone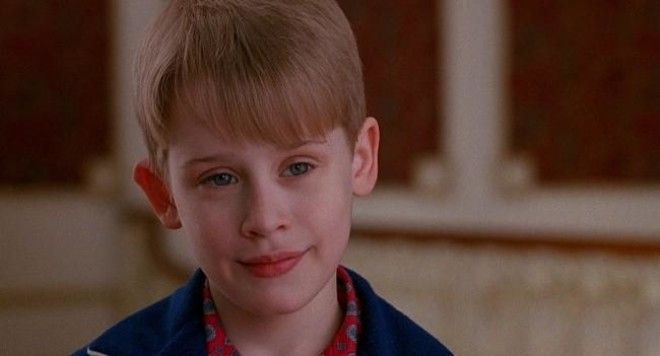 Chris Columbus directed the film
Home Alone
in 1990, and since then no New Year's Eve has passed by without it. The touching story of a boy who manages to foil the plans of two idiotic burglars while keeping his faith in miracles has forever found a place deep in our hearts.
The Holiday
As wonderful, kind and cosy as winter, this movie shows us that changes in life are often beneficial. That especially concerns us Millennials, those who don't have the courage to turn off their phones on the weekend or during a show at the movie theater. After watching this film, you feel encouraged to follow the example of Cameron Diaz and Kate Winslet and make a run for somewhere far away — away from societal norms and pressures. And don't forget to have a few adventures along the way!
Bridget Jones's Diary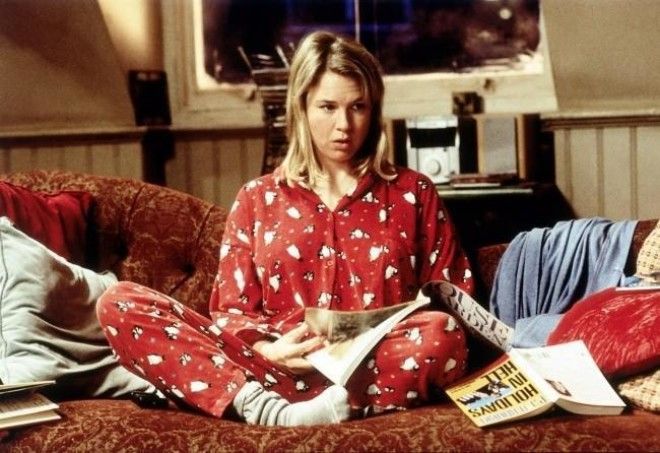 We love this film. There is something so cosy and warm about it! So each year, on a winter evening, we wrap ourselves up in a blanket, take a large mug of cocoa and the remaining holidays sweets, and enjoy the story of ordinary girl named Bridget Jones, who boldly dresses up in a rabbit costume and doesn't care what people think of her.
Serendipity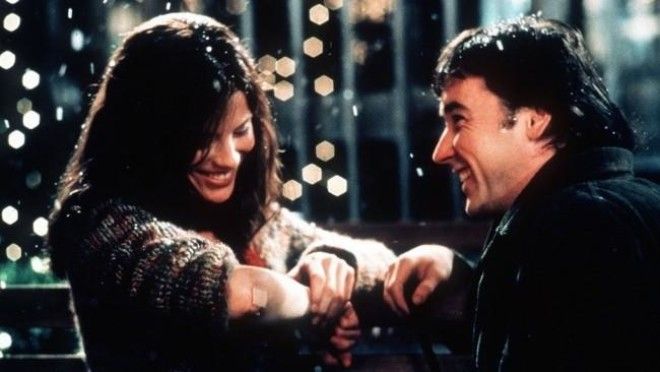 Serendipity
is as magical as catching a glimpse of a falling star. It's a charming film with smart jokes, high-quality cinematography, great actors and a wonderful festive atmosphere that tugs at the heartstrings. It brings a strong desire to be with your loved one; but if you don't have one just yet, you can always dream about meeting your future lover just as the actors in the movie did.
A Christmas Carol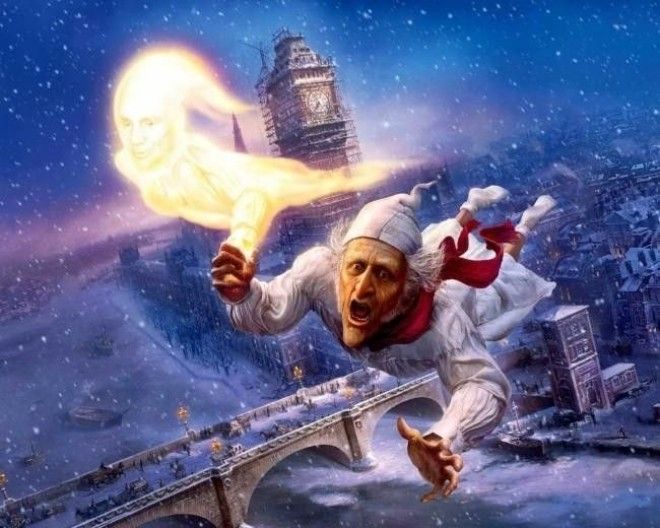 This is the only cartoon in our collection, and its place is well deserved.
A Christmas Carol
is a worthy screen version of the classic Charles Dickens' tale, which is rich in the Christmas spirit and also very funny. This story about a financier named Scrooge gives us a chance to believe that even those who are deeply disappointed with the world — such as this man, who is alien to all human virtues — can start enjoying life and loving the magic of Christmas again.
The Family Man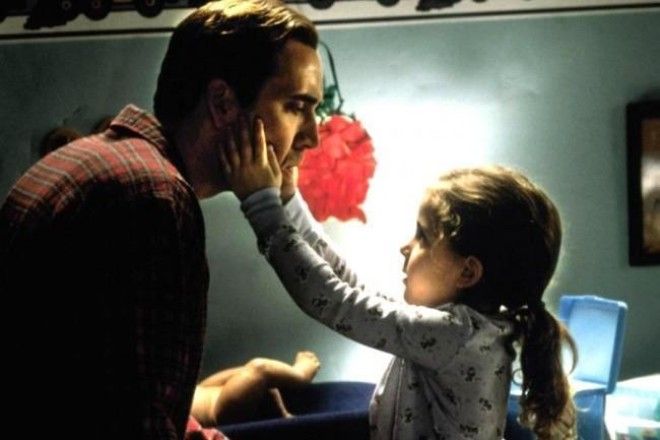 There are certain films that, when you start watching them, you quickly develop the expectation that you're going to see a typical American comedy melodrama, but then suddenly the plot goes in a completely different direction. Pretending to be a cute Christmas tale,
The Family Man
with Nicolas Cage skilfully focuses the theme of family values and true happiness in life. It's thoroughly worthy of applause and an audience's appreciation.
Noel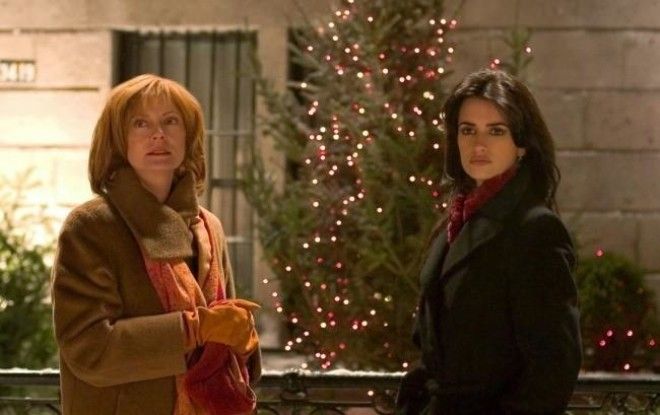 This is a surprisingly carefree movie starring two divine actors, Susan Sarandon and Penelope Cruz. A little melancholy, a little tiredness, and a little sadness — all these are on display during Christmas Eve in New York City. It seems like there is nothing unusual about intertwining human destinies, but this film hints at a sense of wonder that hovers in the air. Though this magic is usually quite rare, there's one night of the year that features all kinds of miracles.
New Year's Eve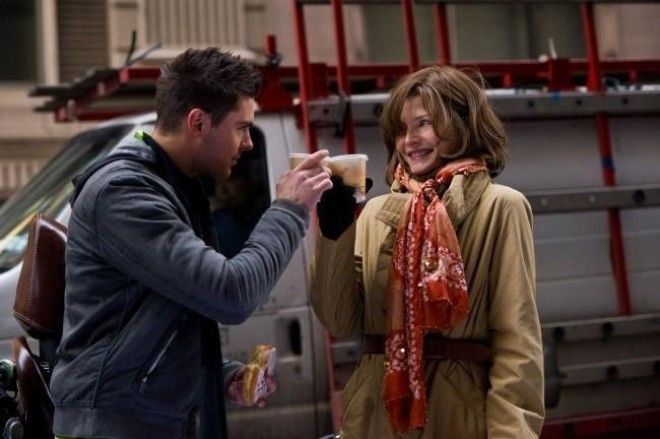 This is a great movie about New Year's Eve that brings together several people from around the world — obviously, for the sake of love. For the two hours that the movie lasts, we have time to follow the eight characters' interlinked tales, all of which teach us to love and to forgive, to let go and to appreciate each other. A special mention also has to be made here to the impressive cast and tasteful music.
Charlie and the Chocolate Factory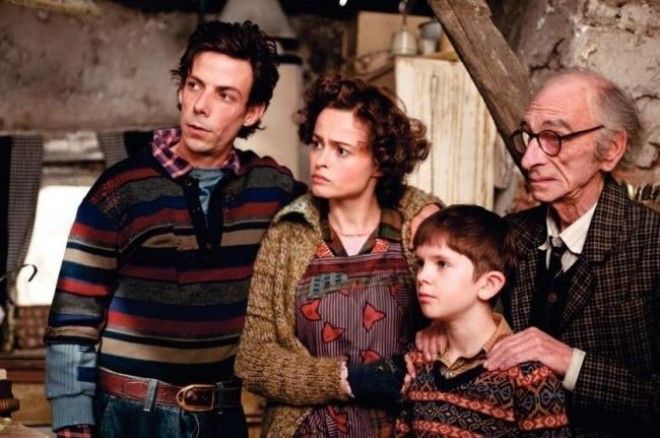 Tim Burton is a real wizard, and this tale of his is just gorgeous in every way! The scenery and special effects, the humour, the philosophy, the characters and the actors — the world of the chocolate factory has been developed down to the smallest detail, meaning that the movie is able to give you a real festive mood covered in fudge.
Lost Christmas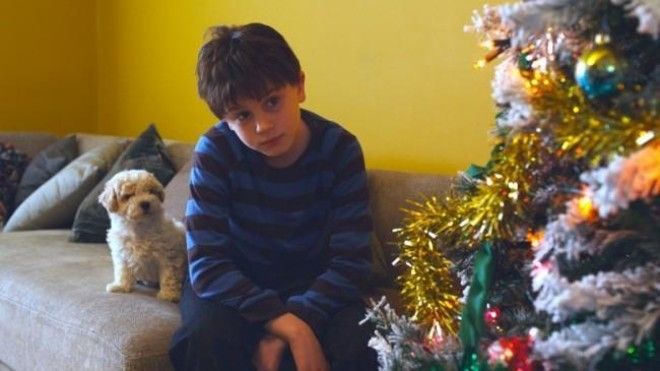 This is a Christmas tale like you've never seen before. The magic and tragedy of life are woven together so well that they don't seem out of place. There aren't many Christmas decorations and red-cheeked Santa Clauses in this film, but there is something deep and meaningful. In order to experience it, one must fully surrender to the plot. And then the Christmas miracles will happen.
Harry Potter and the Philosopher's Stone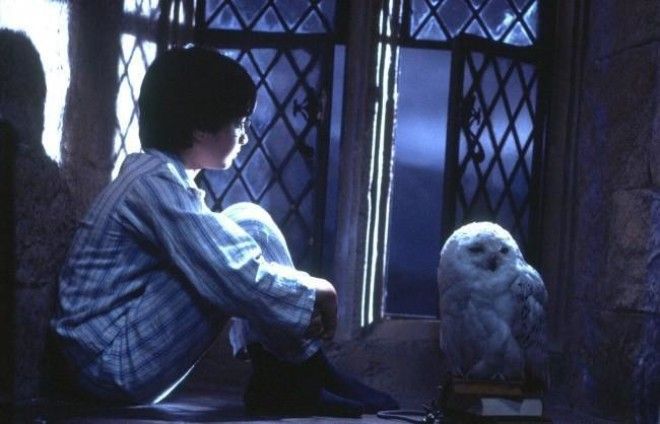 Although the story of the young wizard Harry Potter and his friends isn't about Christmas, it's impossible to imagine a holiday without the movie. Maybe it's that general atmosphere of miracles that it creates, when one has the ability to put on an invisibility cloak, to walk through the mysterious halls of Hogwarts and to conjure up a mountain of sweets with a wave of a magic wand.
200 Cigarettes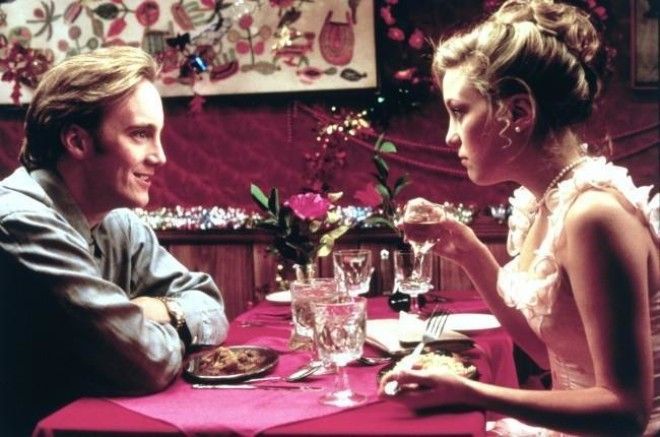 If you got tired of the sappy films, but you still want to enjoy the festive atmosphere, then this film is just the thing. This movie is not teeming with overly-sentimental messages of happiness, joy and cheerfulness. But there is plenty of saucy humour, catchy stories, youthful carelessness and love.
Jingle All the Way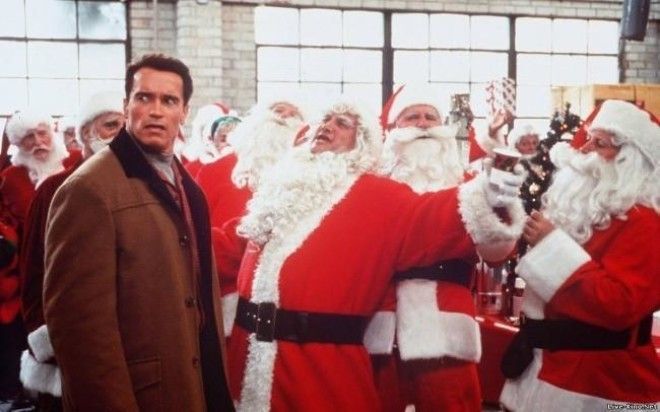 This film is a bit naive and not very believable but it's still a good, mischievous, funny and truly festive comedy about the things that parents do out of their infinite love for children and in an effort to give them the best gifts. It's especially cute to watch Arnold Schwarzenegger trade fighting with cyborgs to arguing with dads.
Merry Christmas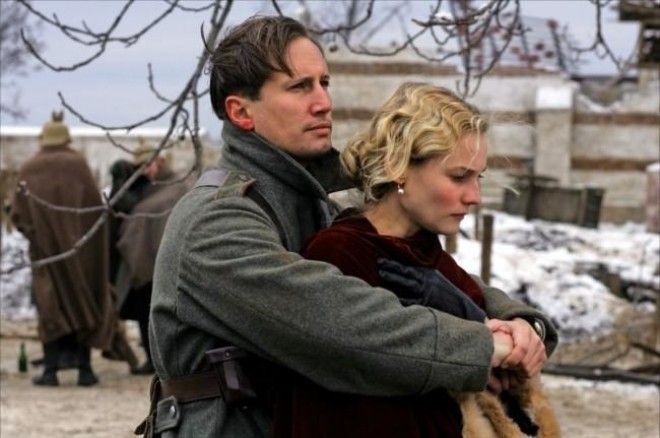 What an amazing and incredible combination — war and Christmas. It would seem that this bloody, cruel act has nothing to do with the bright holiday bearing peace and love. But miracles can happen even in the trenches, especially if there is at least one person on both sides of the battle who hasn't lost their faith in humanity.
While You Were Sleeping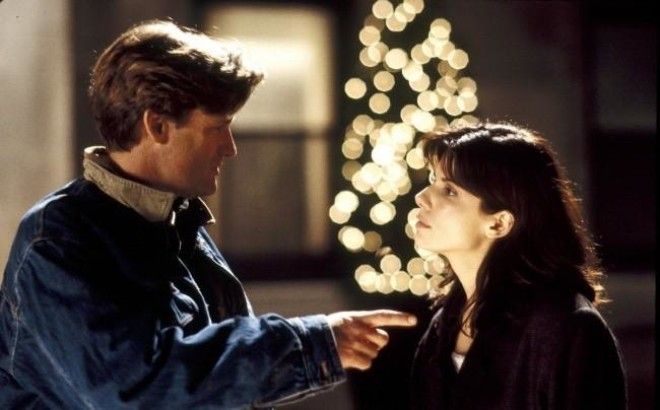 This movie features a very straightforward plot, the simplest dialogues and unpretentious acting — but, believe us, it's simply impossible not to fall in love with it. It wins you over with its warmth, naivete, romance and timeless theme of Cinderella and the Prince. Although you know in advance how it ends, you always want to watch the movie again.
Kate & Leopold
"Kate & Leopold" is the perfect combination of melodrama and comedy that only Hollywood can perfect. And it's especially nice to watch this story about the greatest feeling that controls all the people — of any age, from any country and at any time — on New Year's Eve, the time when we all want love.
Sleepless in Seattle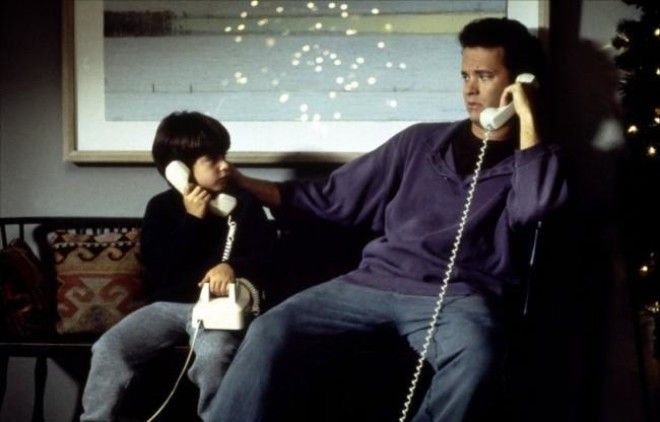 The film surprises in its simplicity, richness and ability to touch one's heart. To pass a cosy New Year's Eve evening in the company of its characters is a true gift for your mind and heart. This is all you need: a lovely and lonely main character played by Tom Hanks, an ordinary but charming heroine played by Meg Ryan, adorable kids, obligatory quotations from classic literature and the heart-warming atmosphere provided by a miracle.