A Qantas Boeing 737-800 plane flies through heavy rain as a storm moves towards the city of Sydney, Australia, November 6, 2015. Powerful storms swept across the city on Friday, with the Australian Bureau of Meteorology issuing a warning for severe thunderstorms with large hailstones, heavy rainfall and damaging winds, local media reported.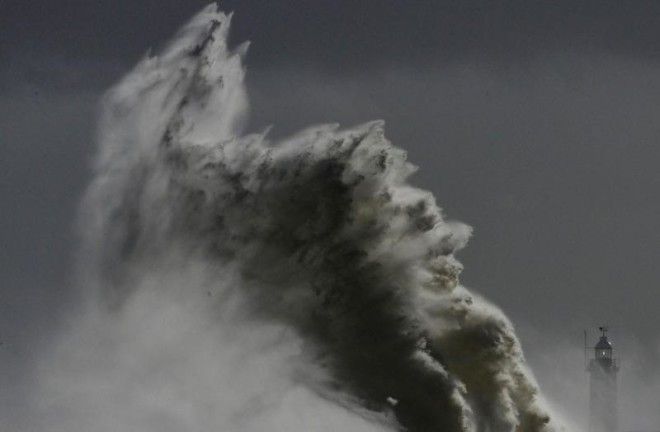 Large waves hit the lighthouse and harbour at high tide at Newhaven in Sussex, southern England, February 15, 2014.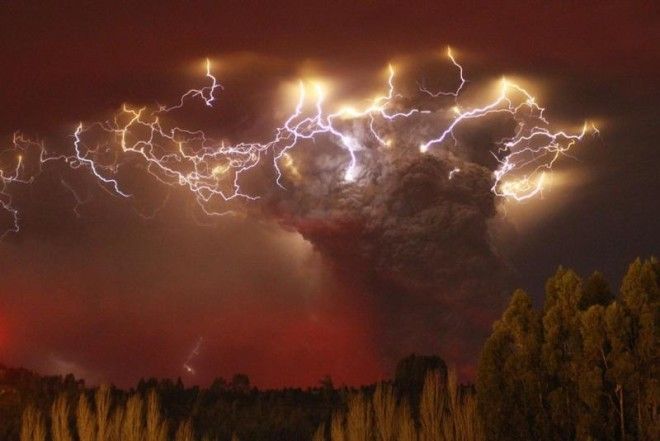 Lightning flashes around the ash plume above the Puyehue-Cordon Caulle volcano chain near Entrelagos, June 5, 2011.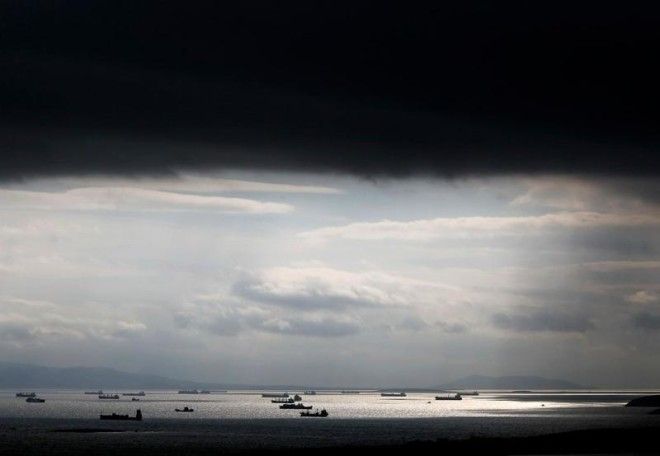 Cargo ships are seen sailing under storm clouds at open sea near the port of Piraeus, in Athens March 5, 2015.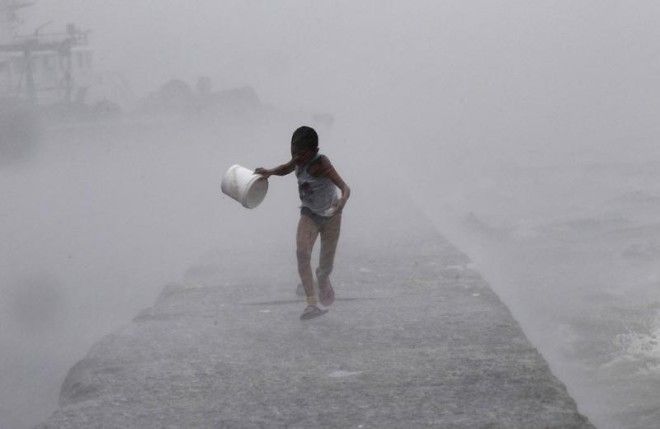 A boy runs as heavy rains and high waves brought by typhoon Linfa, locally named Egay, crash along a breakwater along Manila Bay at a slum area in Baseco, Tondo in Manila, July 6, 2015.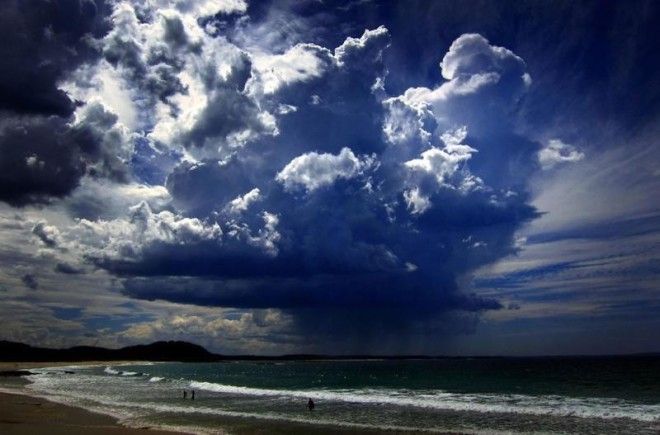 A giant storm cloud can be seen in the sky above swimmers near Mollymook Beach, south of Sydney, March 5, 2014.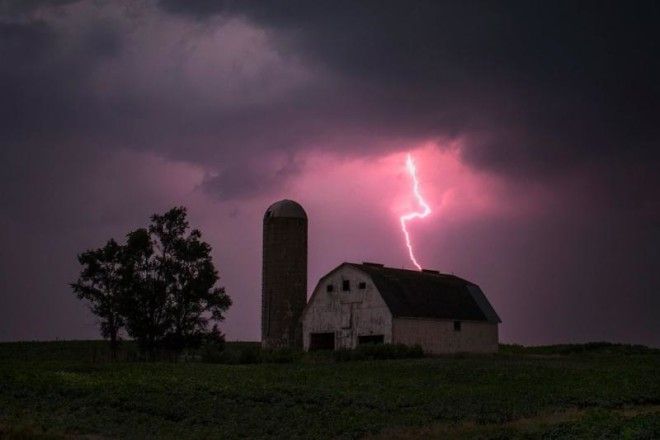 Lighting strikes over a barn surrounded by a soybean crop in Donnellson, Iowa, July 13, 2012.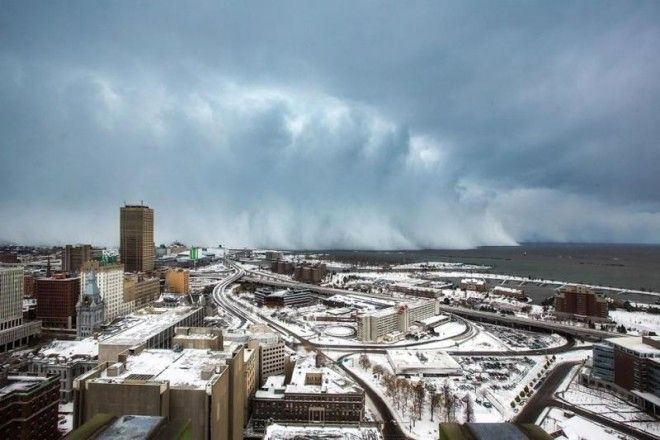 Storm clouds and snow blows off Lake Erie in Buffalo, New York, November 18, 2014.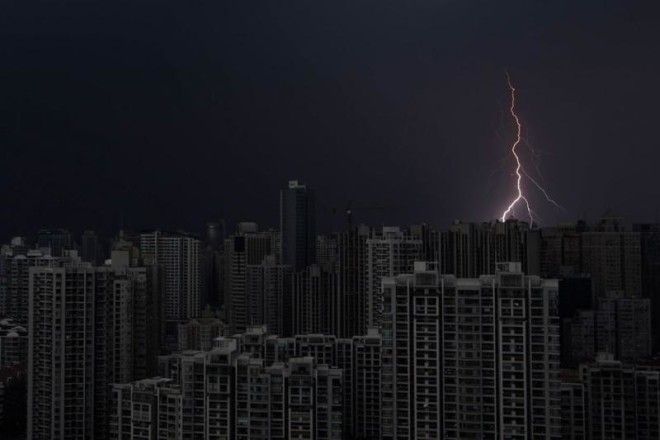 Lightning is seen above buildings during a storm in central Shanghai, August 15, 2012.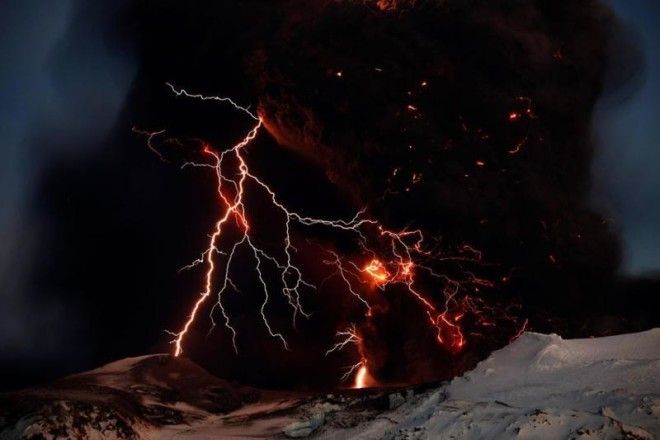 Lightning streaks across the sky as lava flows from a volcano in Eyjafjallajokul, Iceland, April 17, 2010.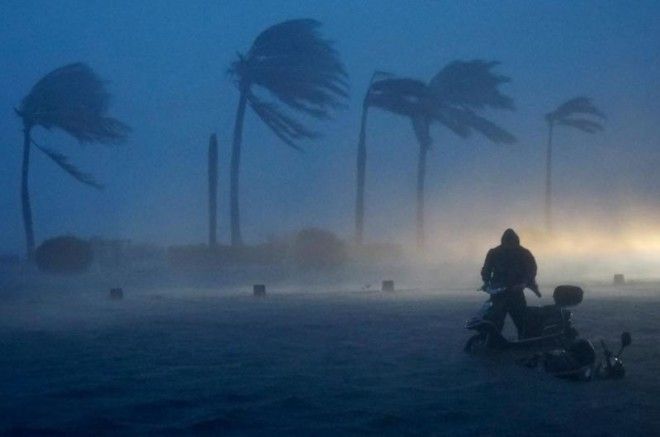 A man pushes his electric bicycle against strong wind and heavy rainfalls along a flooded seaside street as Typhoon Rammasun hits Haikou, Hainan province, China, July 18, 2014.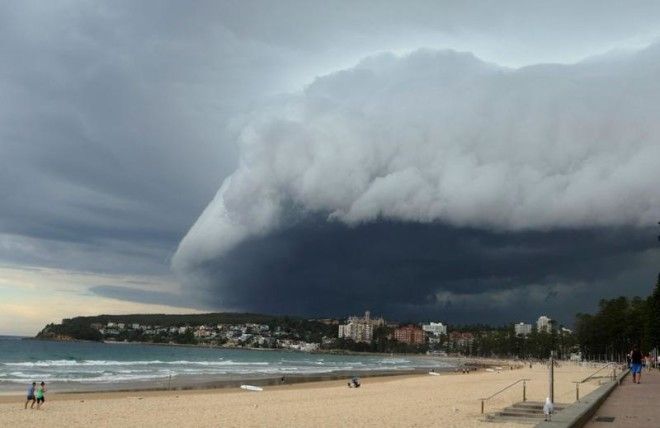 A wave-like cloud looms over Sydney's Manly Beach during an afternoon storm front, March 5, 2014.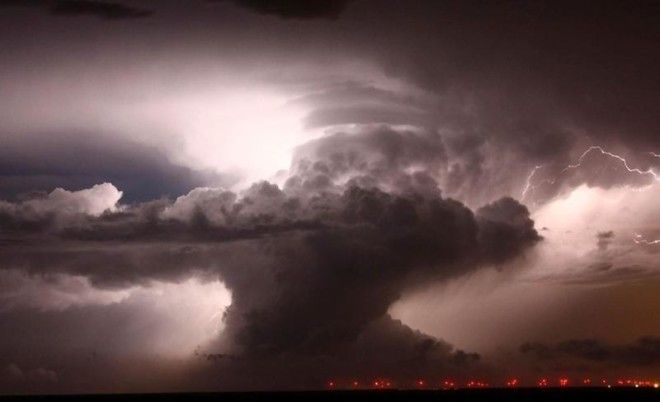 A supercell that became a Tornadic vortex signature lights up the night sky with lightning over Amarillo, Texas, May 6, 2008.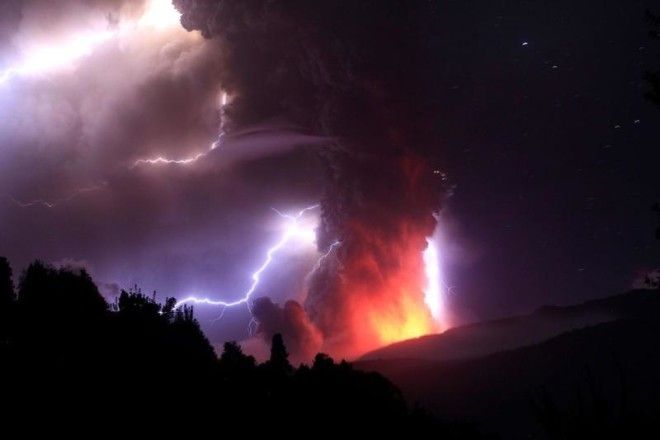 Lightning bolts strike around the Puyehue-Cordon Caulle volcanic chain near southern Osorno city, Chile, June 5, 2011.