I'm a sucker for a beautiful living room! Living rooms are one of the most important rooms in the house. It's where everyone congregates and it needs to be a warm and inviting space. If you're looking for inspiration for your own living room, look no further than this list!
1. Gallery Wall Hack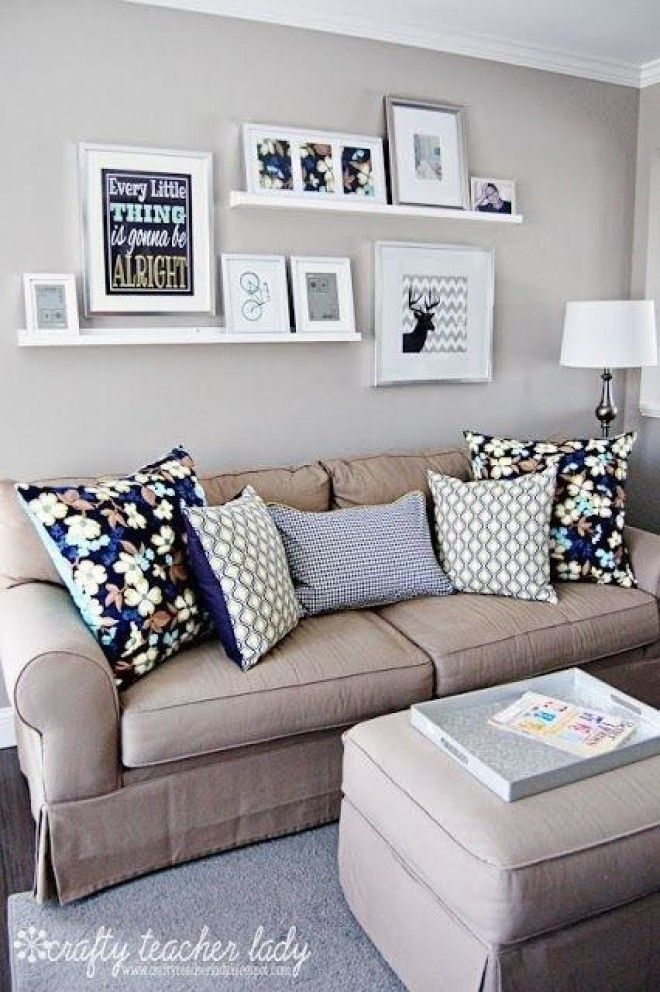 Make your life easier with this simple gallery wall hack! Hang two shelves and place your pictures on those!
2. Make It Cozy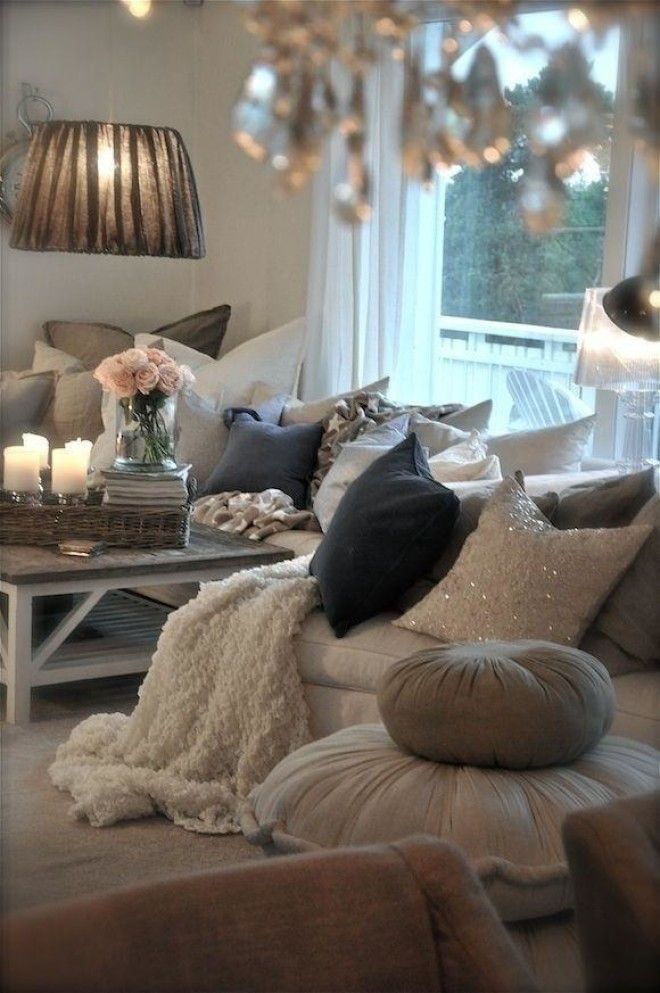 Adding poufs to the room adds so much comfort and warmth to a room.
3. Rustic and Color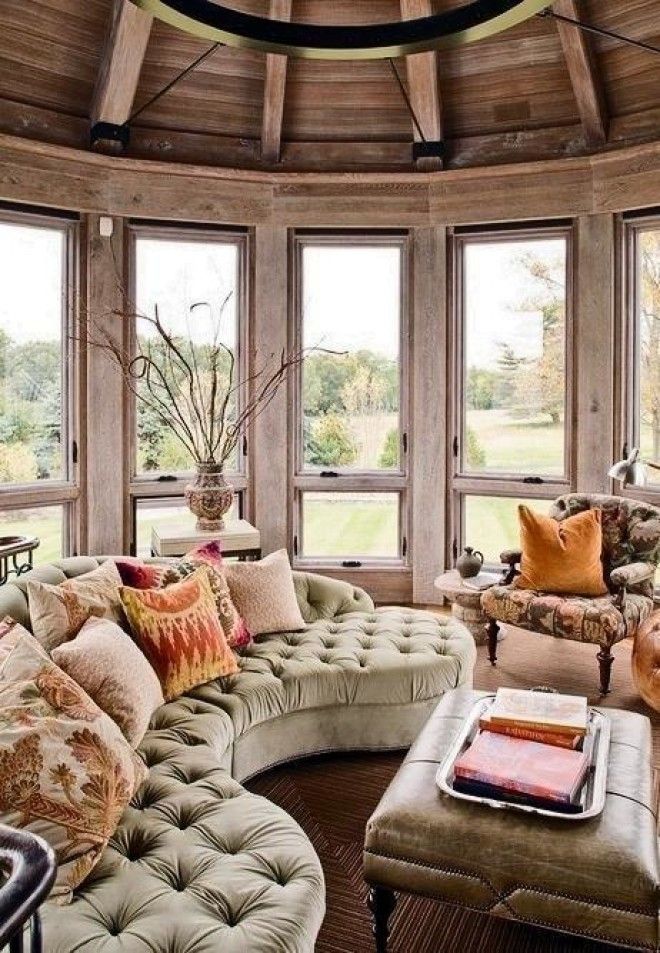 I love the rustic wood paired against the bright colors.
4. Bring in the Neutrals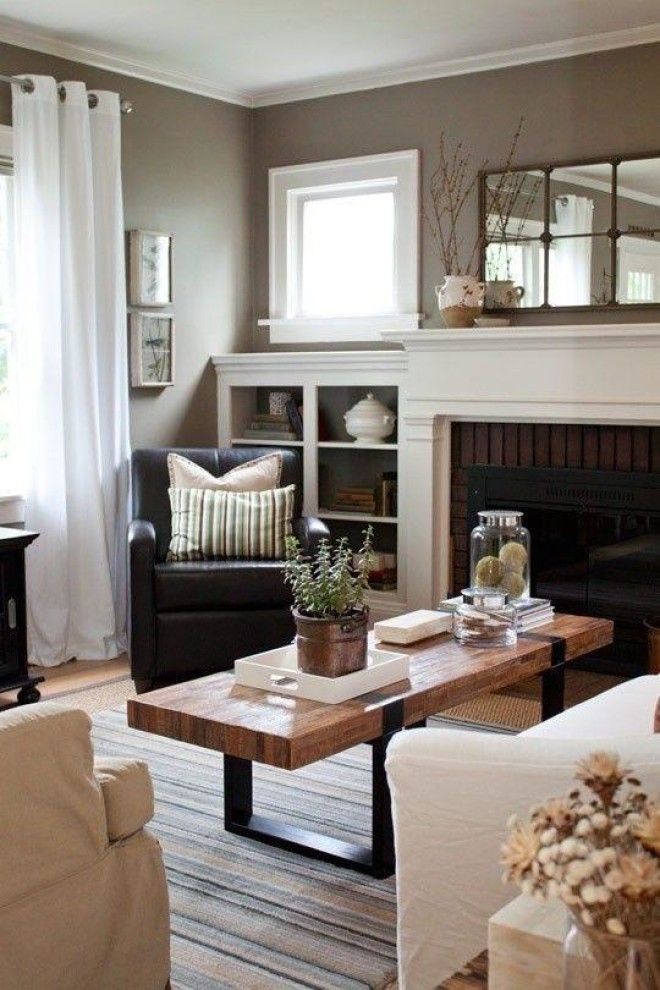 "Greige" looks so great in a living room setting.
5. Wall of Windows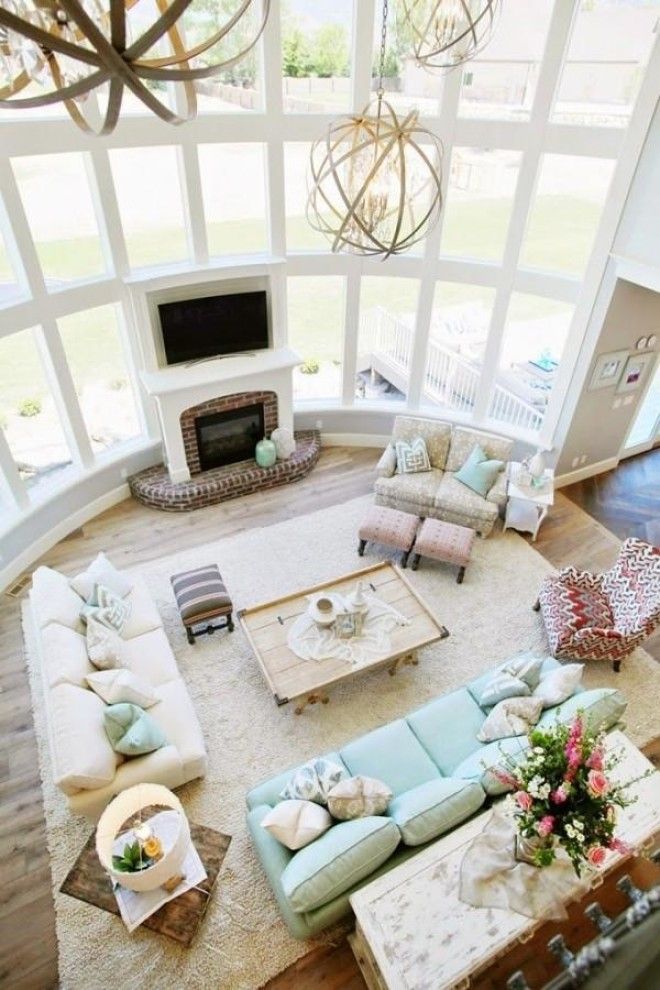 I think my heart just stopped over this gorgeous wall of windows, and the living room isn't half bad either!
6. Make a Small Space Cozy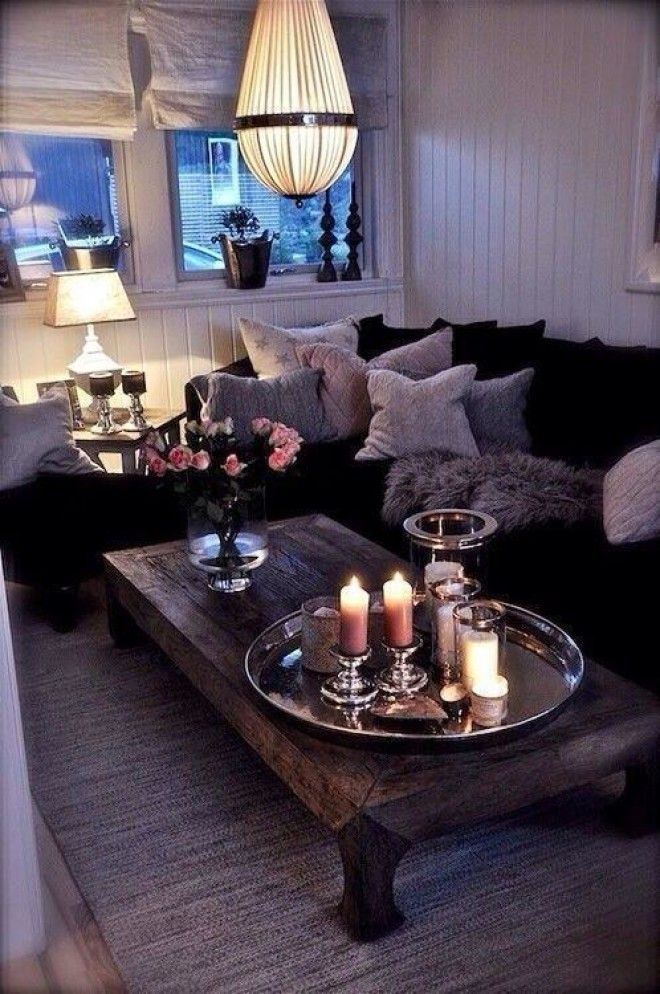 Make a small space cozy by adding pillows and blankets everywhere.
7. Bohemian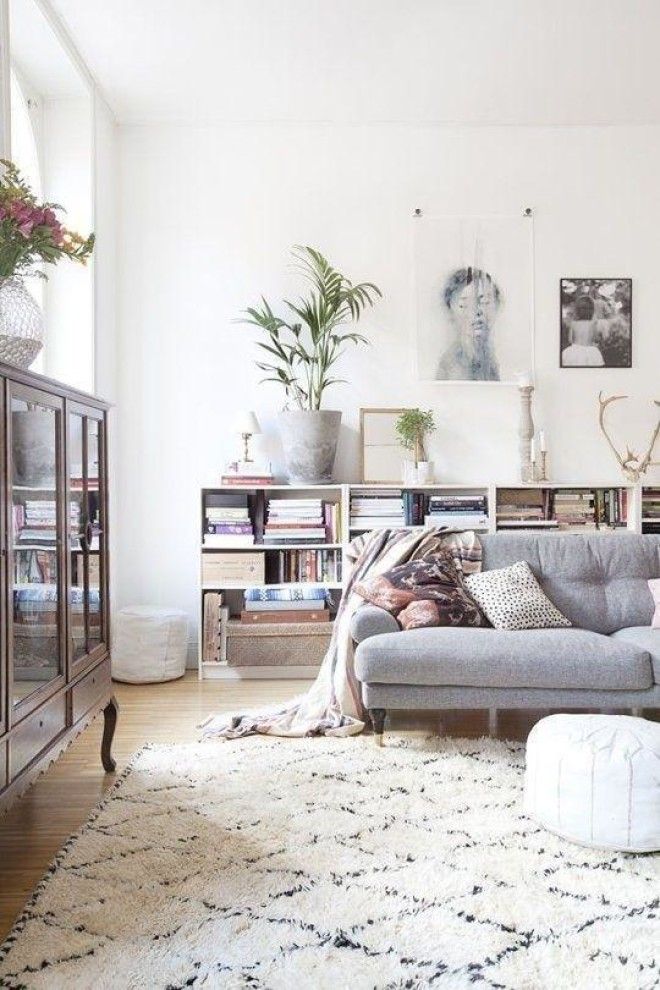 Don't you love this boho take on a living room?
8. Warm Tones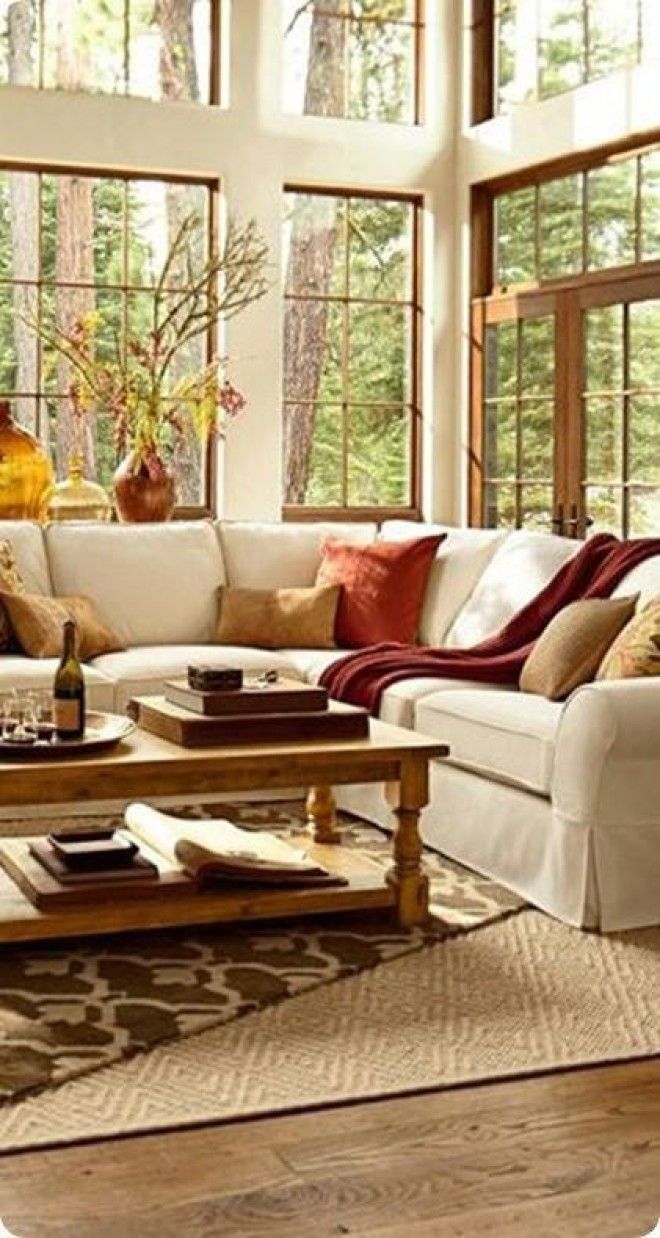 These warm tones are so inviting!
9. Elegant and Chic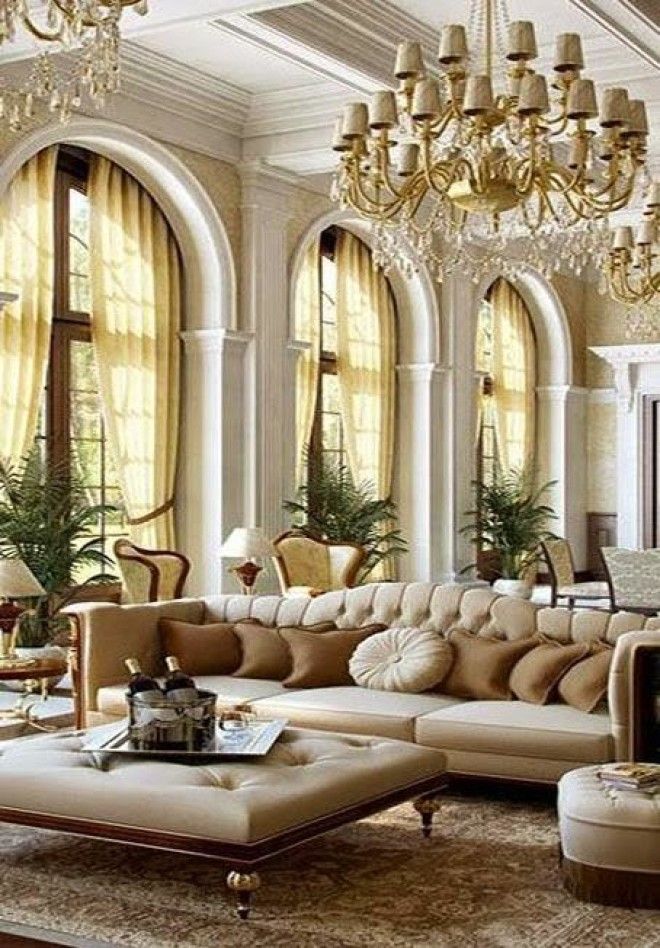 This living room is perfect for the elegant style in all of us!
10. Gray and White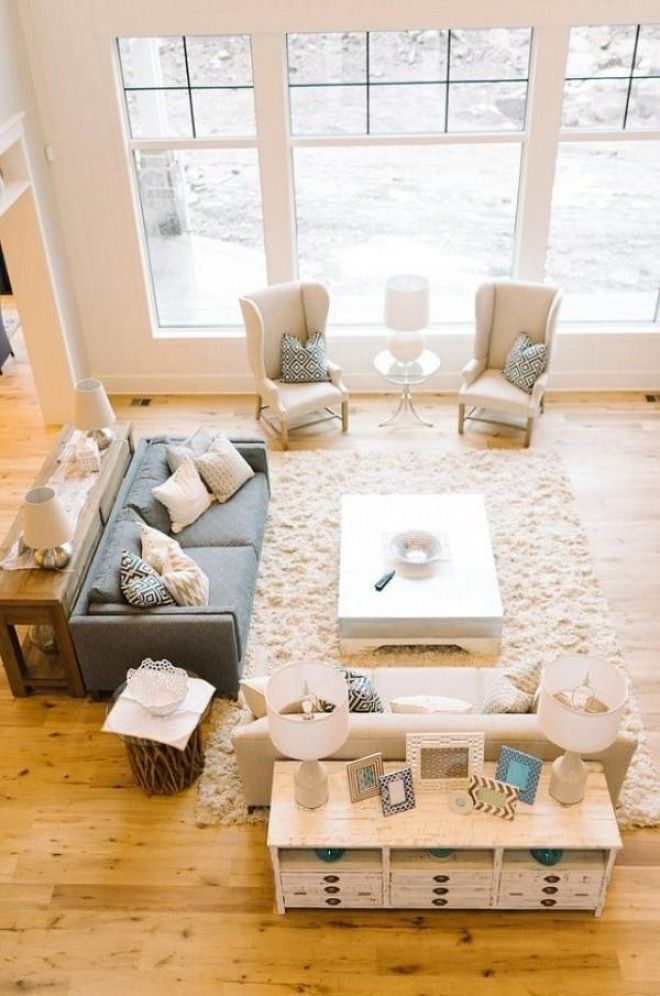 This gray couch looks perfect in this living room of white. It's such a great contrast.
11. Natural Color Palette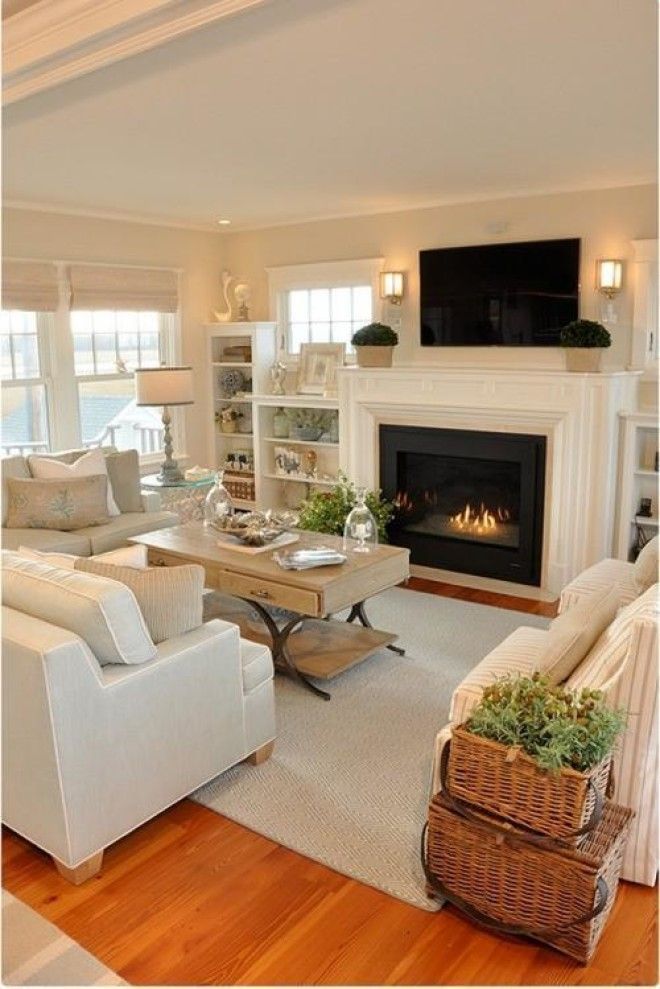 These natural colors make the space so inviting!
12. Tiny Entryway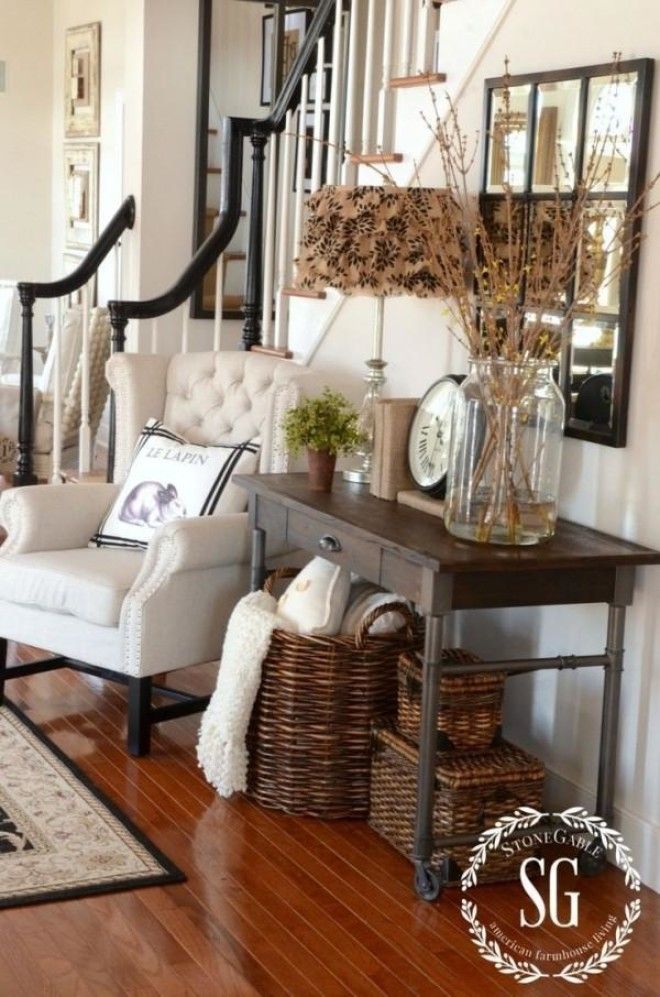 Make an entryway in your living room with this cute inspiration.
13. Metallics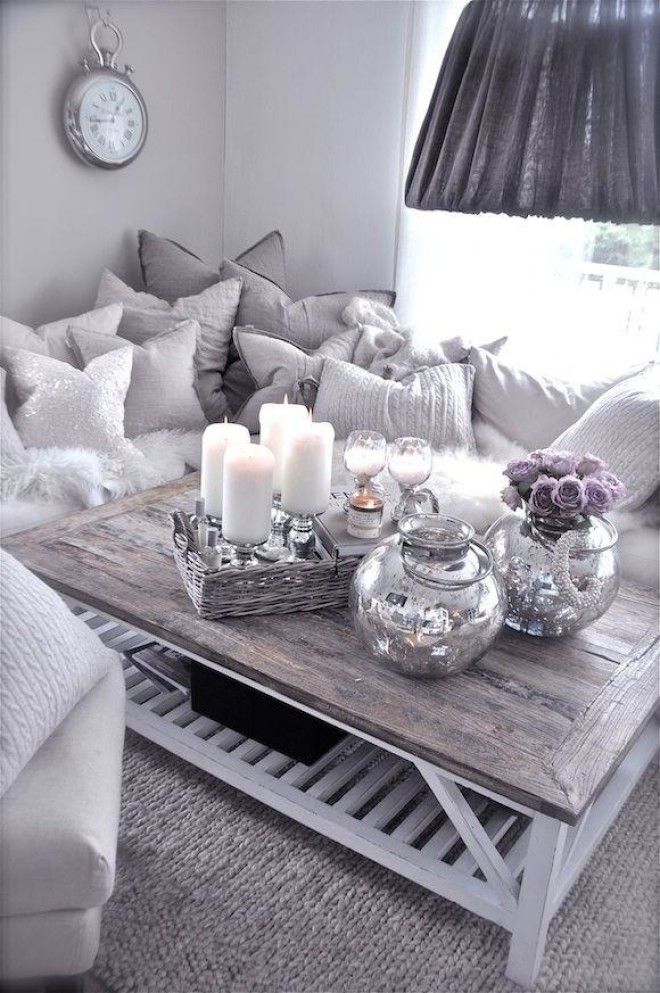 Don't you love the metallics in this room?
14. Oversized Accessories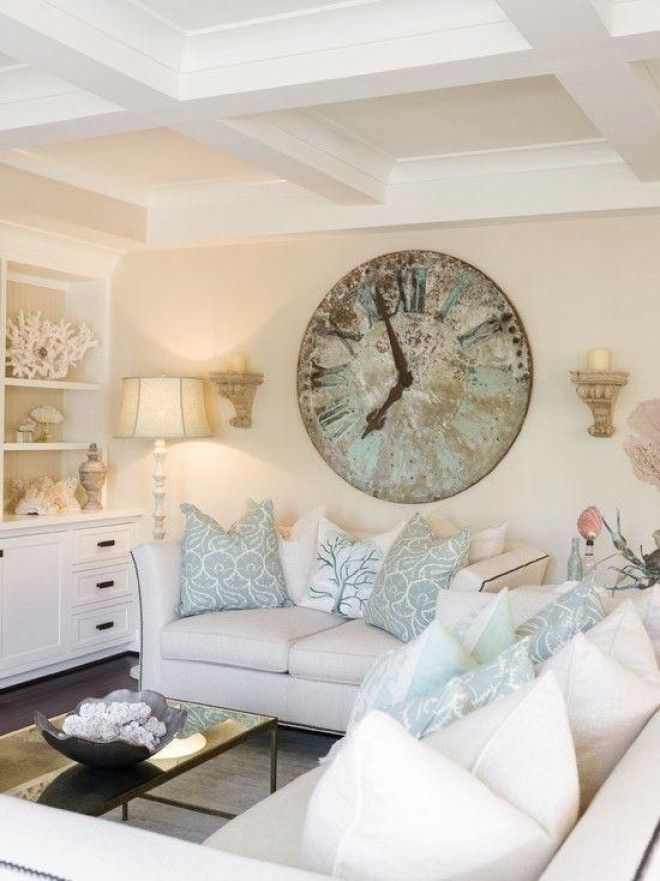 Oversized accessories add such a great touch of drama!
15. Outdoor Living Room
If you live somewhere where it's possible, bring your living room outdoors!
16. Purple Hues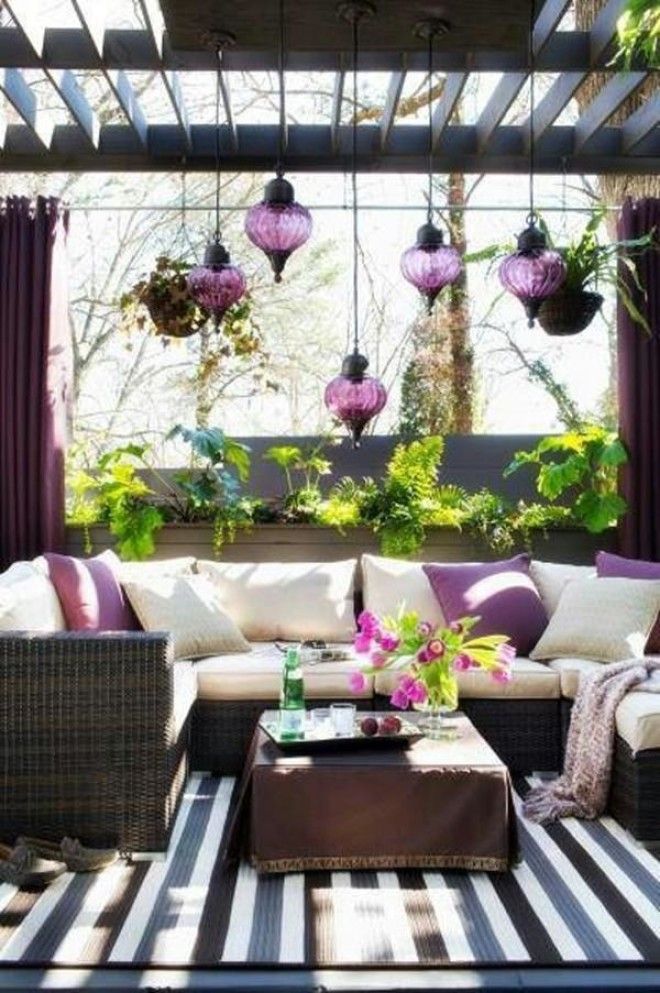 This outdoor living room is made even better with a purple color scheme!
17. Go Neutral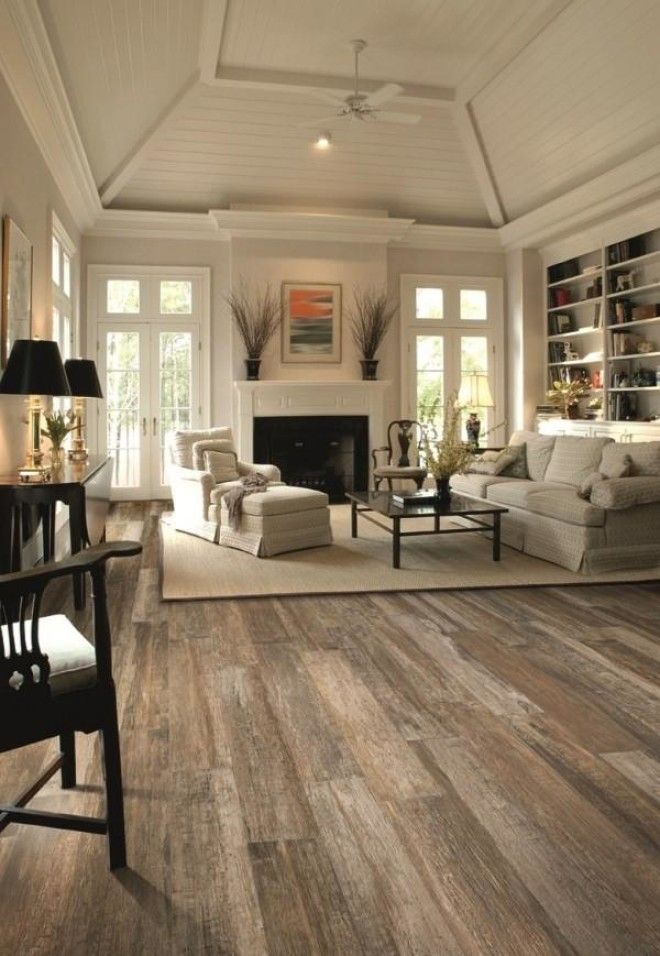 The neutrals in this room are so calming.
18. Mediterranean-Inspired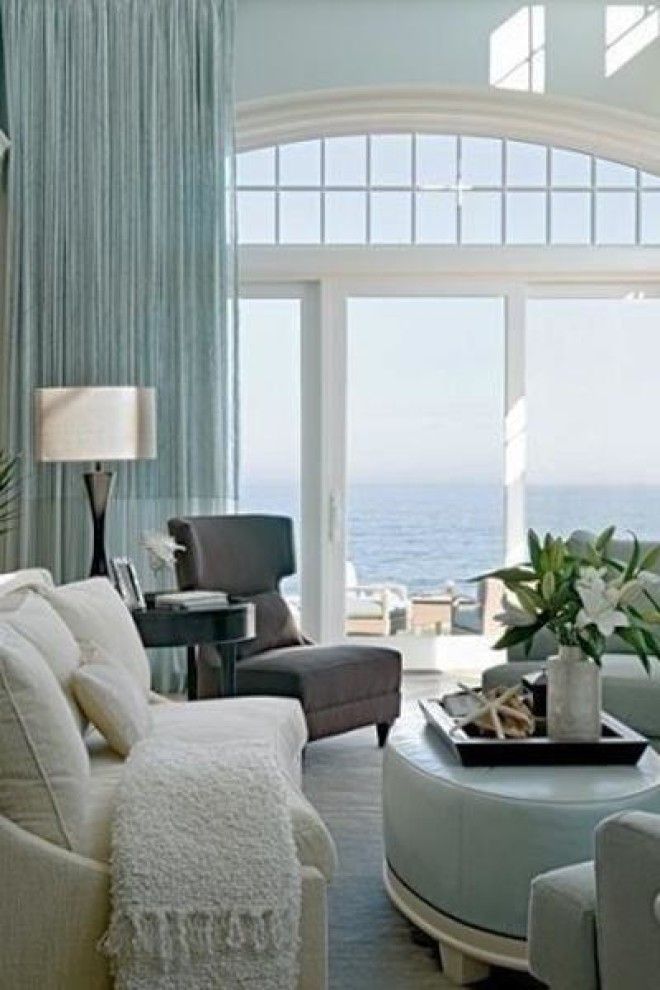 The blues in this room look so great when paired next to the blue of the water!
19. Clean Lines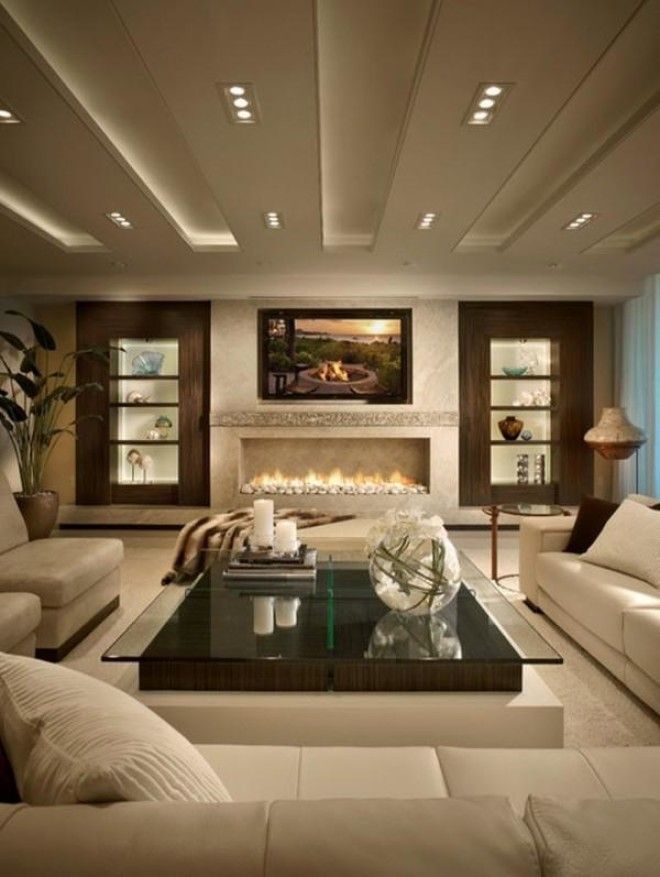 Aren't the clean lines of this room just so pretty?
20. Add a Mirror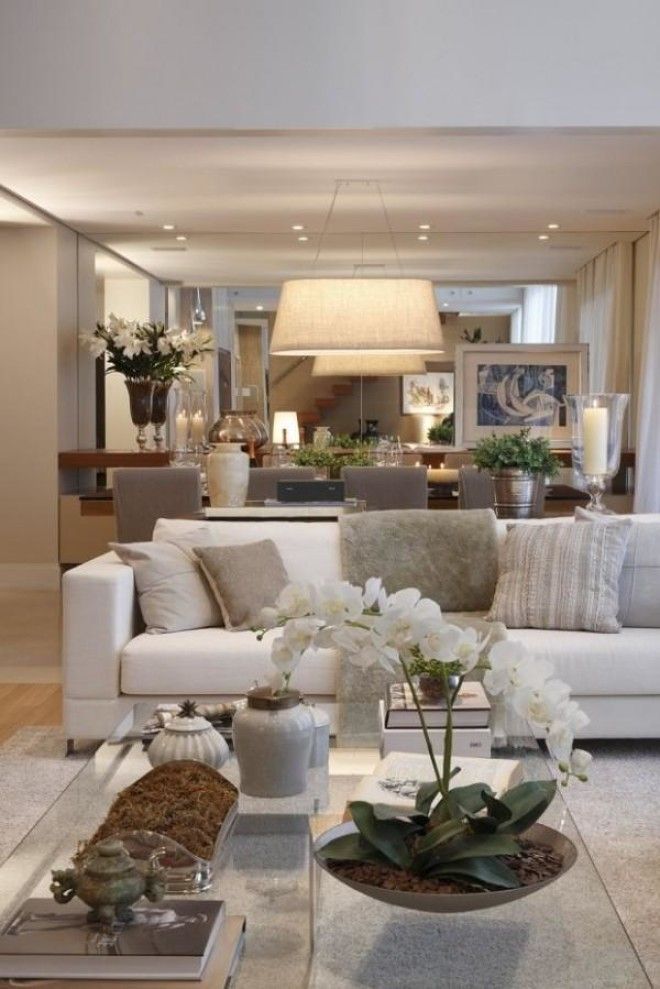 Adding a mirror wall makes a room look like you spent so much more money to decorate than you actually did!
21. Whites and Grays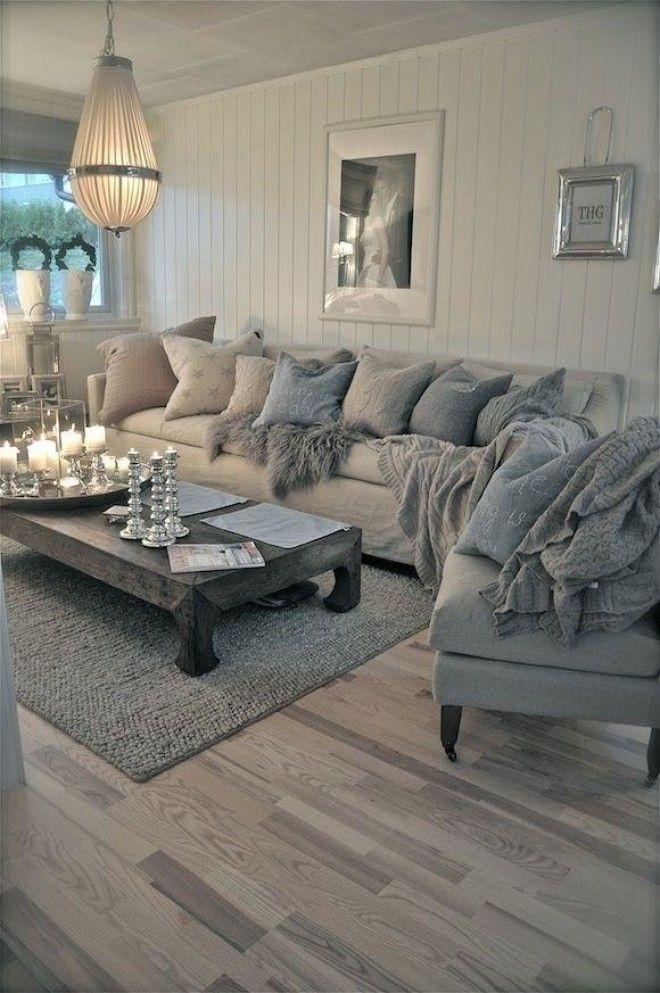 I'm obsessed with the different shades of white and gray in this room!
22. Farmhouse Chic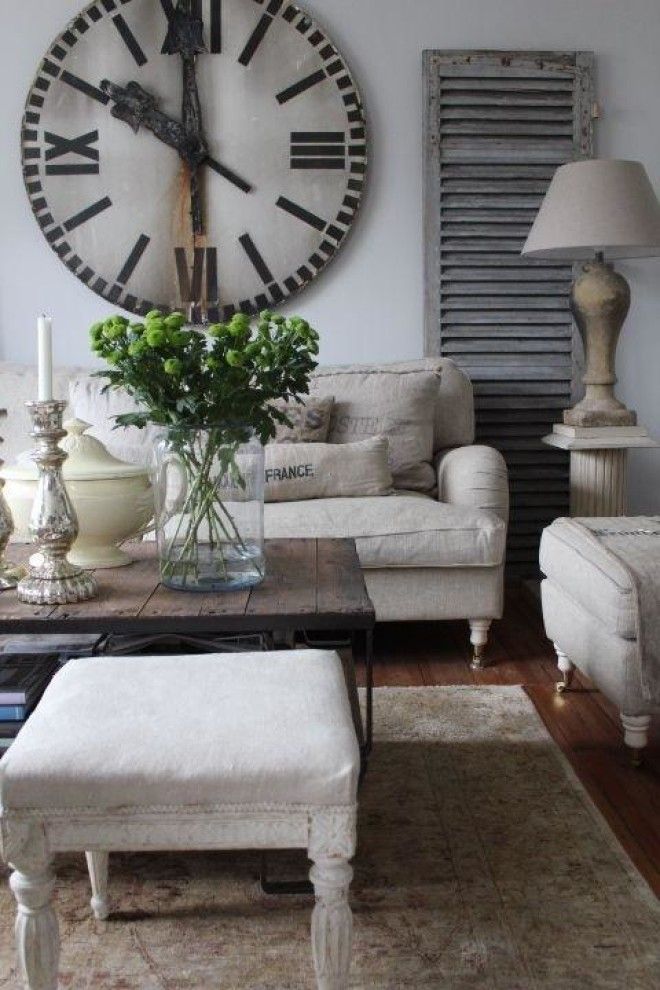 I love the natural look of the decor in this room!
23. Dramatic Ceilings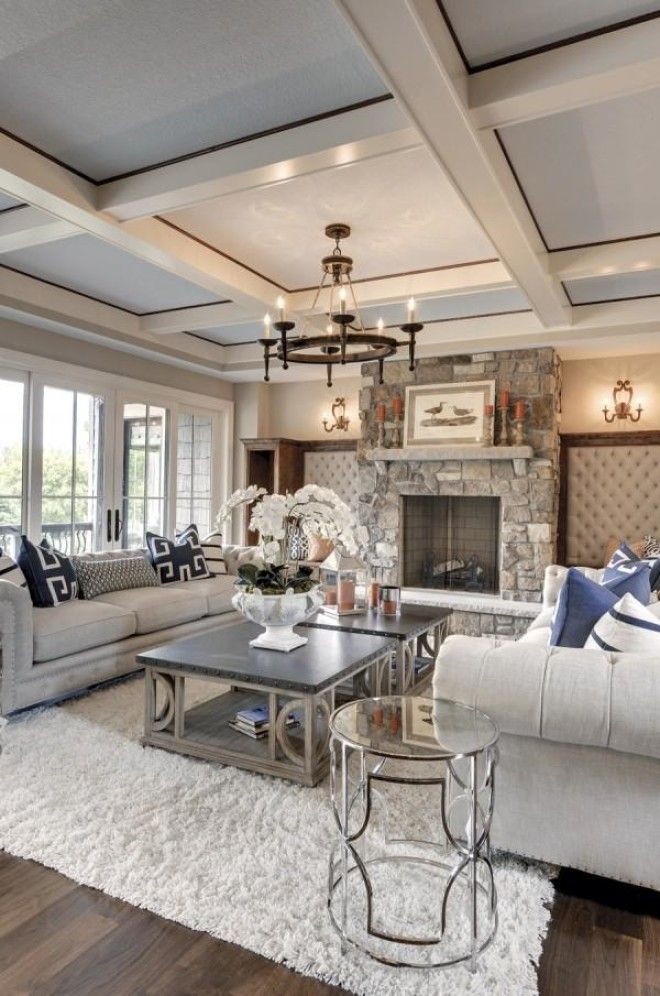 These tall, dramatic ceilings are so stunning!
24. Bring in Color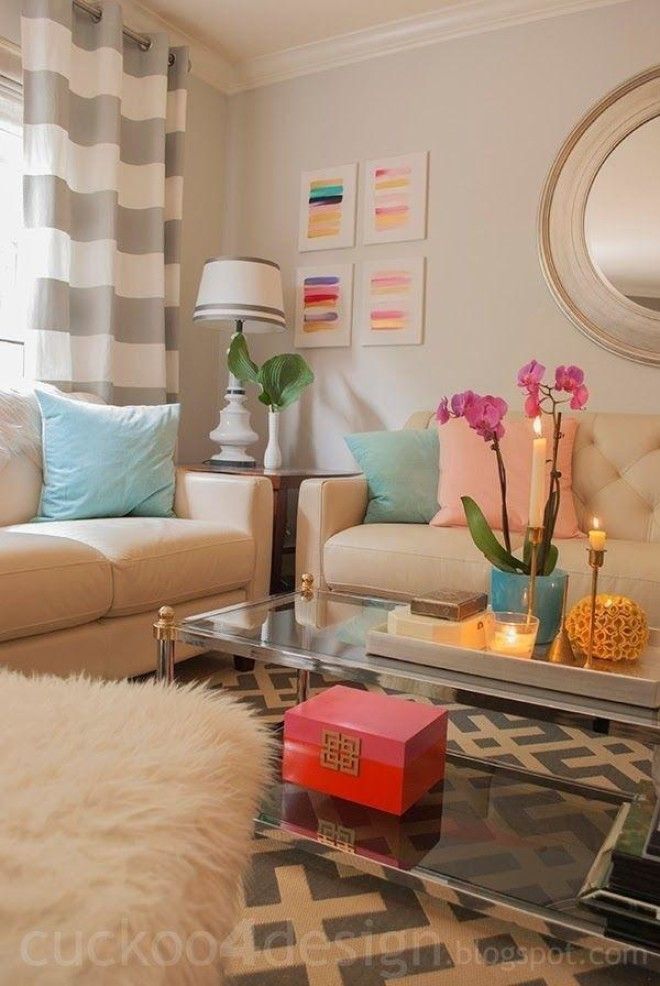 Bring in some color with accessories!
25. White Living Room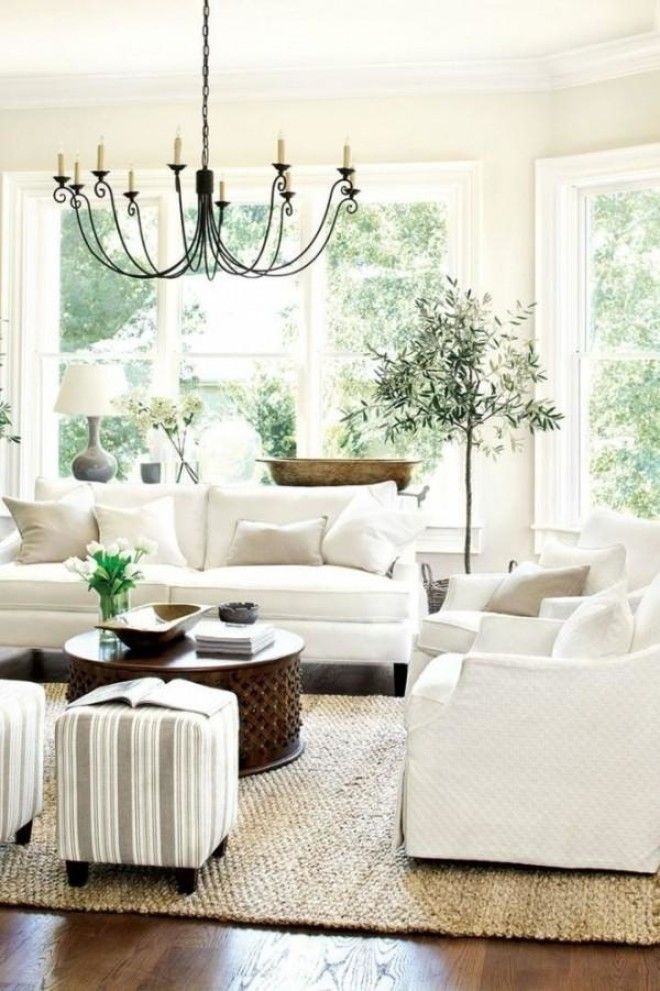 This looks like it came straight out of a Nancy Meyers movie!
26. Beach Colors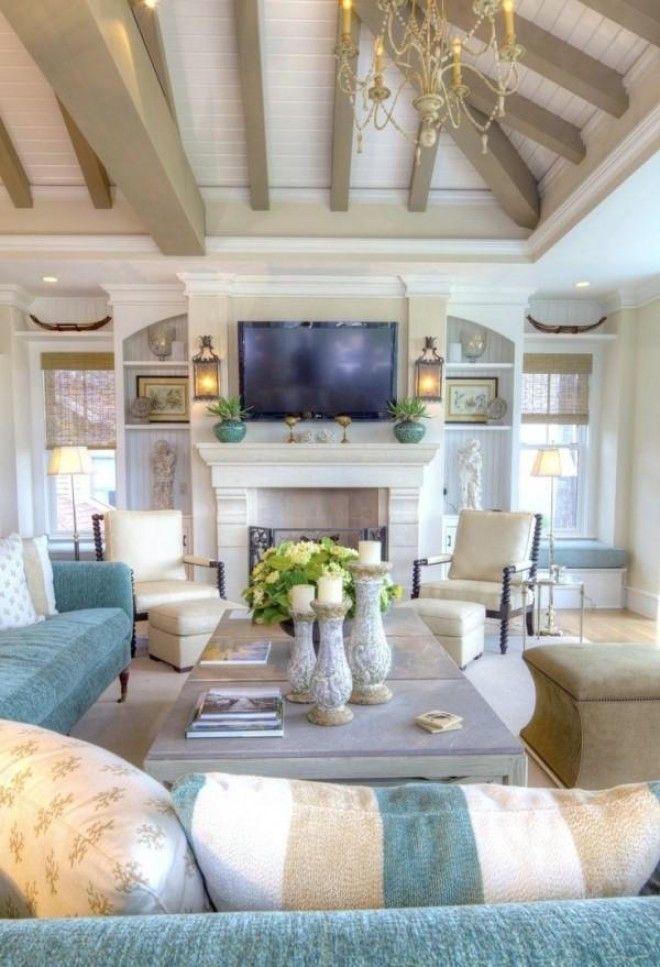 The blue and beige make me feel like I'm on the beach!
27. Minimalist Chic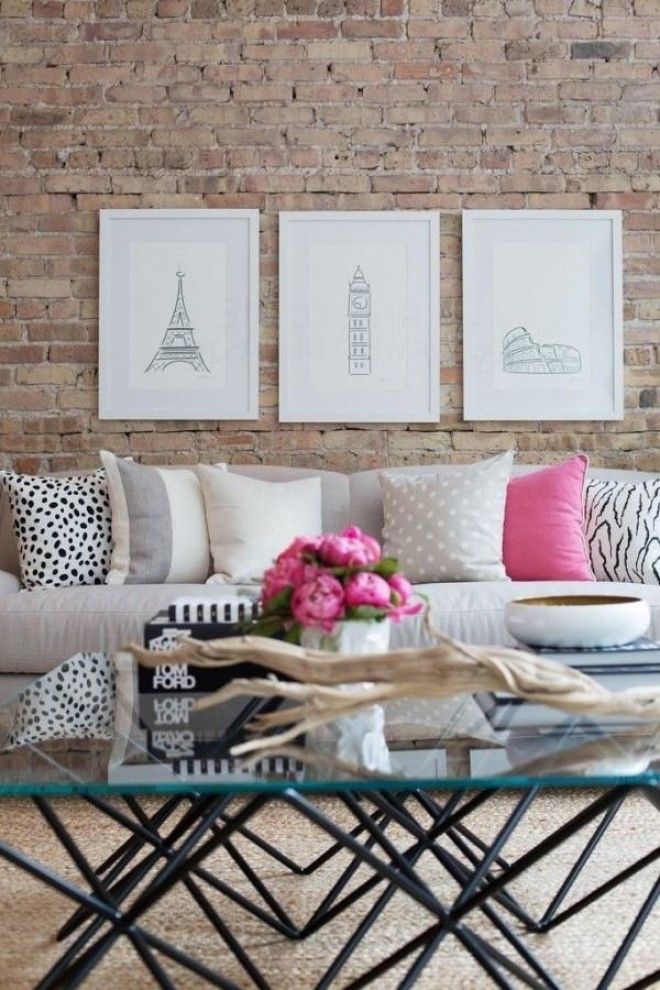 I love the different Parisian elements to this space!