In the late '60s, Playboy founder Hugh Hefner purchased a customized plane called "The Big Bunny."
A stretch version of a DC-9, it had the capability to go anywhere in the world — and it did, taking Hefner and his celebrity clientele everywhere from Africa to Europe.
Estimated to cost about $5 million, it was outfitted with custom lighting and painted black, which was revolutionary for the time. He called his stewardesses "Jet Bunnies."
Though the famed plane was only used for six years, it certainly left behind a legacy of its own.
With the help of Playboy Enterprises, we've put together a collection of photos that will take you through the famed jet's history, from its wild disco parties to its luxurious amenities.
Hefner purchased the plane when he was 43. He had the 119-foot plane custom-made for him after a 1966 trip to London. "I saw the future when I was in London: The sexual revolution was going on and the miniskirt had just arrived … I decided then and there to get the jet," he said in a piece he wrote for the Wall Street Journal in 2010.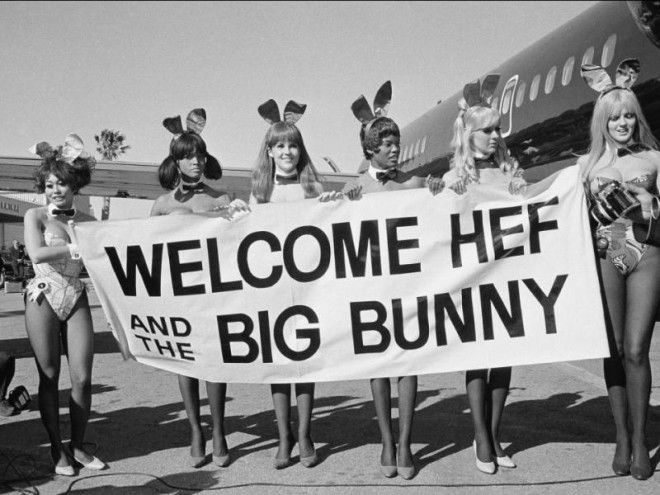 He had spotlights installed on the wing tips so that the iconic rabbit could be seen flying through the air at night. He also asked permission from the federal government to paint it black. "I designed the Big Bunny jet to stand out," he wrote in the WSJ. "Nobody had a black plane at the time. It was like The Ugly Duckling."
Hefner's Jet Bunnies had worked in the Playboy clubs in Chicago and Los Angeles and trained at Continental Airlines' stewardess school. Uniforms that were designed by Walter Holmes — with contributions from Hefner himself — included rabbit ears and tails, black boots, and white aviator scarves.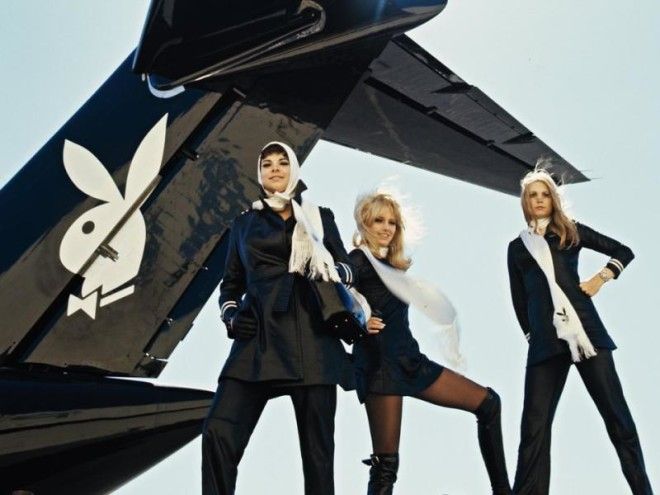 Black mini dresses were made out of a striking leatherette material. "They look as though they had just stepped out of a Bond movie," Hefner wrote in an issue of Playboy from 2010.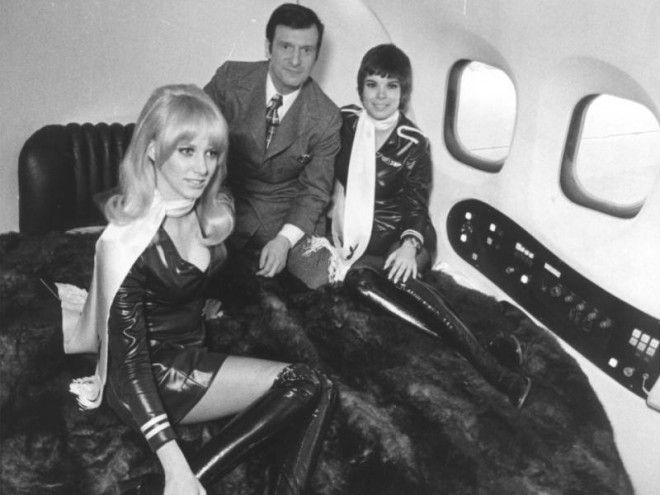 Hefner's home-away-from-home was made for luxury. The 38-passenger plane had a living room and conference area, where in-flight meals included grand dishes like lobster and roast beef.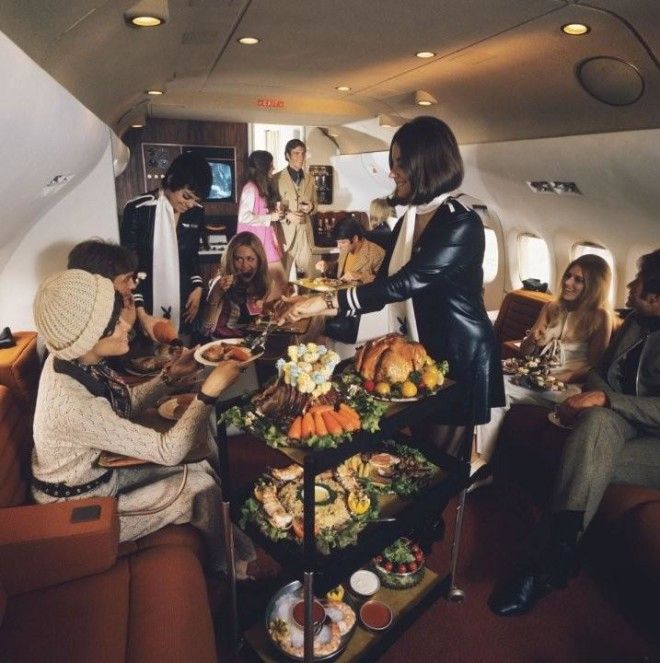 Its main compartment had a fully stocked bar and a discotheque where parties would often take place. For in-flight entertainment, the plane was also equipped with two film projectors and a video machine.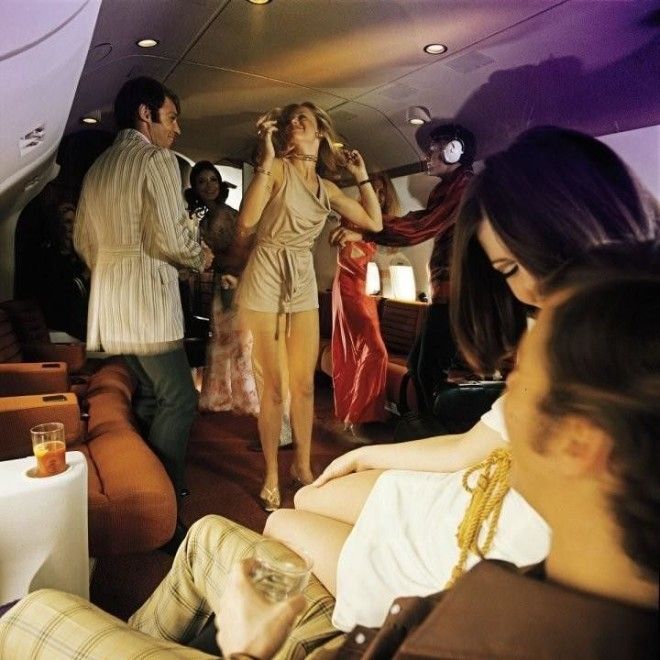 Hefner's personal quarters included an elliptical bed that could be accessed through its own gateway. It came complete with silk and Tasmanian opossum fur covers. The Big Bunny also had a powder room and showers for optimal comfort.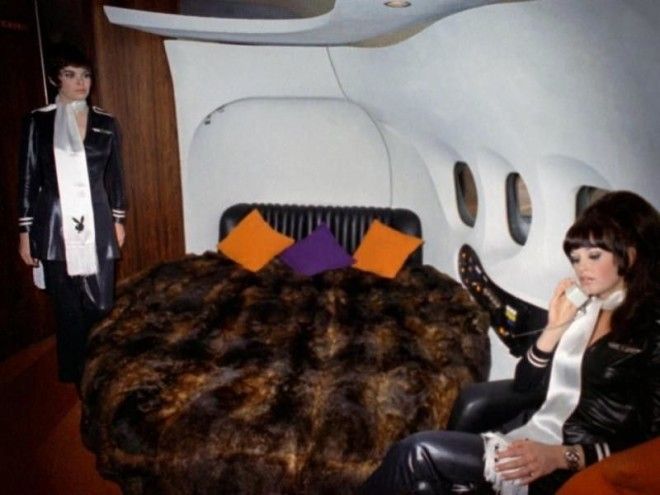 For roughly six years, the Big Bunny took Hefner everywhere from Greece to Tanzania. "I loved the convenience of the jet … It was literally a floating apartment with a bedroom, a living room, a dining room and a disco area in the back," Hefner said in the WSJ.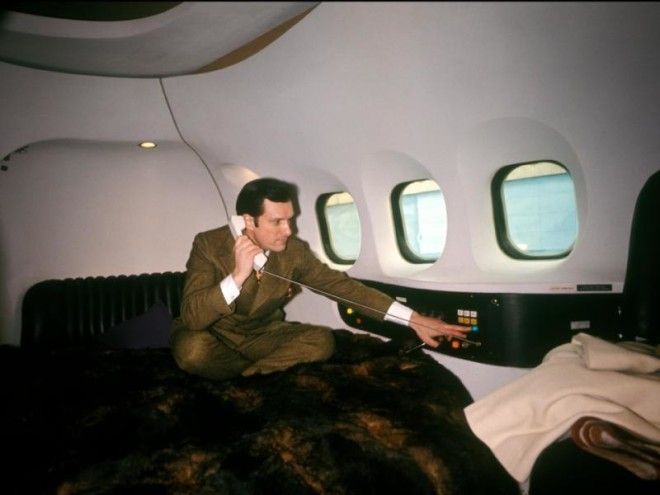 Hefner would use the plane to get to and from his homes in Los Angeles and Chicago while taping episodes of "Playboy After Dark," with frequent guests that included artist LeRoy Neiman and poet Shel Silverstein.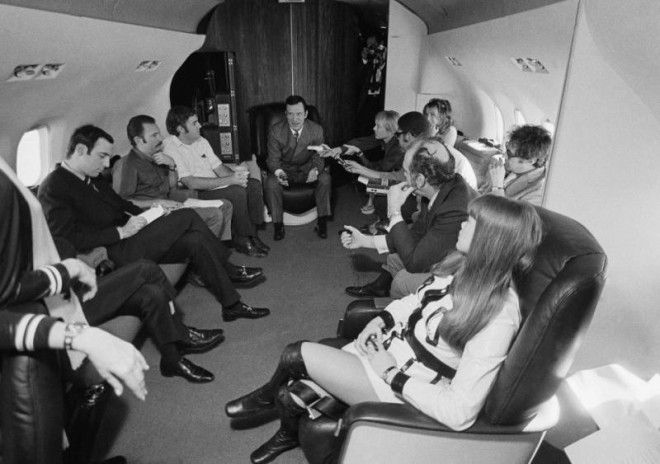 He would travel with friends like director Roman Polanski before lending the plane to others. Elvis Presley and Sonny and Cher leased it during their concert tours, while "Twilight Zone" creator Rod Serling would sometimes film onboard the plane. In 1975, the Big Bunny transported around 40 Vietnamese orphans from San Francisco to their new homes in Denver and New York.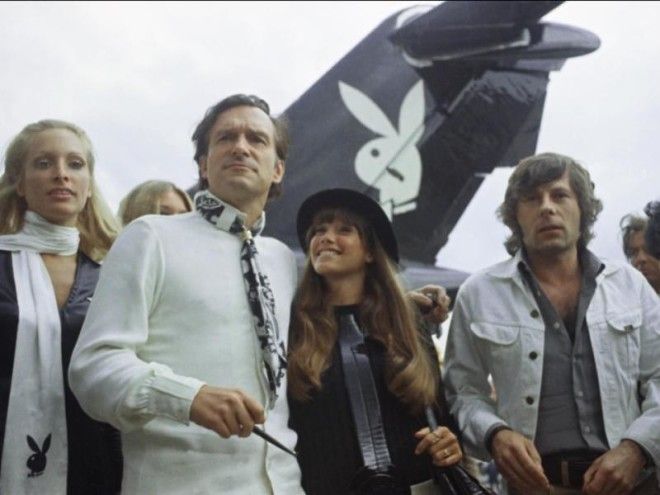 It was also where Hefner and his then-girlfriend, Barbi Benton, would spend time together. The two took trips to destinations like Germany, London, and Monte Carlo while she was filming, and to places like Spain, Kenya, and Italy when vacationing with friends.
Pictured here, Hefner leaves in his Mercedes-Benz limousine with the Playboy jet in the background.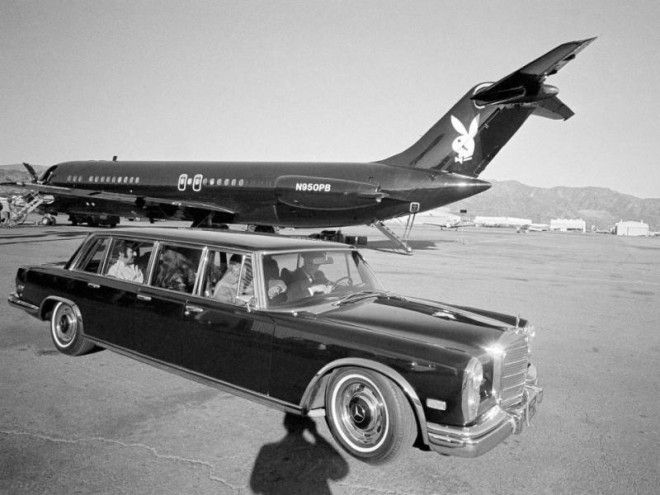 The Big Bunny was quite the crowd-pleaser, and people would often come to greet Hefner and his friends when they landed. According to Playboy, during one stop in northern Africa, a Moroccan sultan even catered a traveling beach party for them.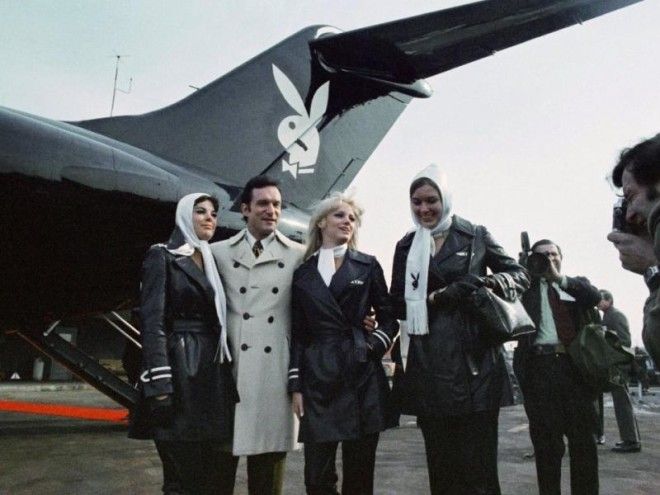 It flew the skies until 1975, when it was sold to Venezuela Airlines. It was used as a commercial airliner for Aeromexico until 2004. "It was a great toy and it was a great gift to give," Hefner said in the WSJ. "When anyone asks me if I ever miss the plane, I reply, 'Only when I fly.'"