Before he became a modern-day Noah, Chris Robinson worked for a start-up incubator in Silicon Valley. However, when a tsunami devastated Japan in 2011, Robinson was inspired to take matters into his own hands in case a similar natural disaster ever occurred in his native Palo Alto.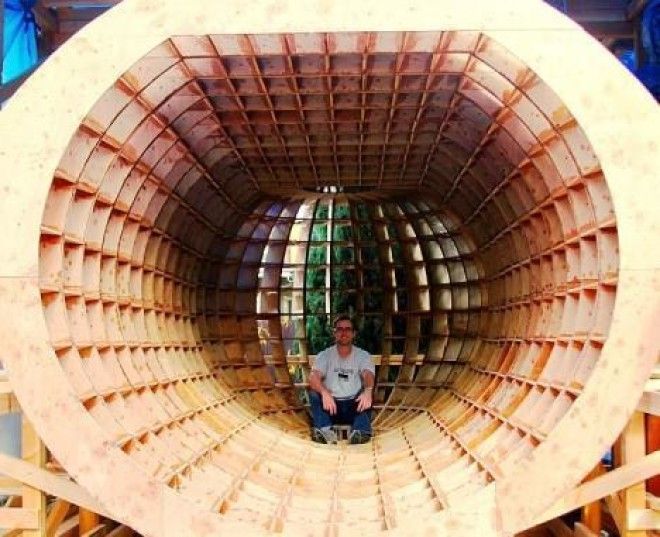 Robinson ended up building a specially designed floating survival capsule, which he dubbed the Tsunamiball. Fashioned from plywood and epoxy, the airtight, spherical structure was modeled after the escape rigs used on oil rigs, Technabob reports.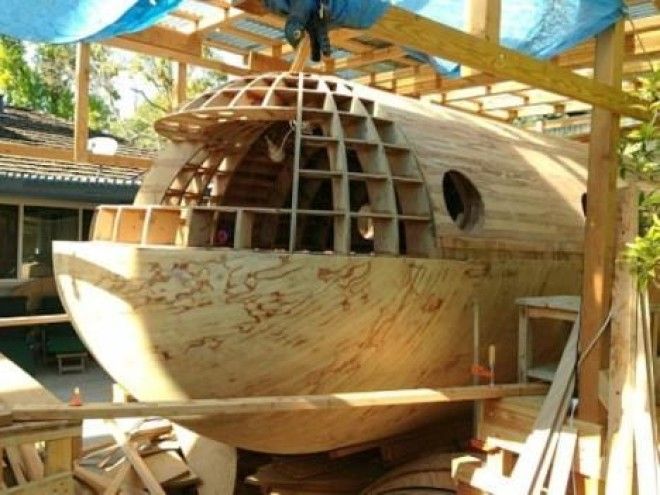 According to Bloomberg Business, the 22-foot-long pod fits 10 to 12 people, and is meant to be kept in one's backyard in case of seismic emergencies. If a wave is approaching, you can heed the alarm, take cover inside the Tsunamiball, and survive the onslaught of water. The pod will float to the water's surface, allowing survivors to seek refuge.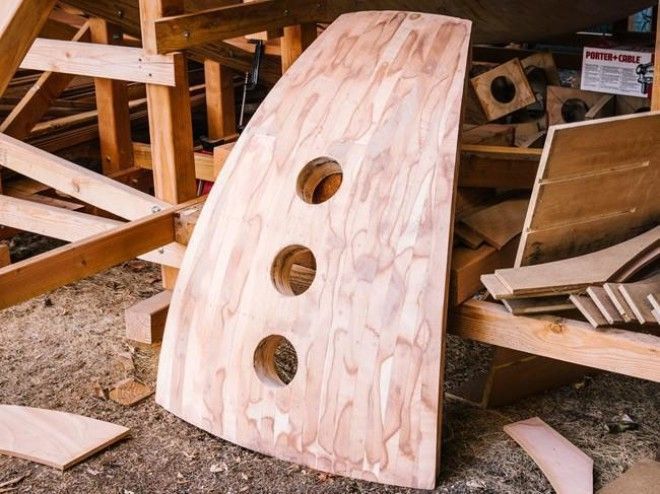 Started in 2012, the Tsunamiball is still an ongoing project.
Outside
reports that Robinson eventually hopes to test out the Tsunamiball in the Pacific Ocean, and then bring it home and rent it out through AirBnB. You can check out his progress on his website, or take a virtual tour of the capsule in the video above.