2015 was a pretty good year for new movies. Romantic fairytales and powerful biopics, crazy science fiction and epic historical dramas all hit the big screen. We've put together a list of the 20 movies that touched and inspired us the most, gave us food for thought and astounded us with their visual effects.
Perhaps you missed some of these, but if so, then you'll have something to do during the long winter holidays!
The Martian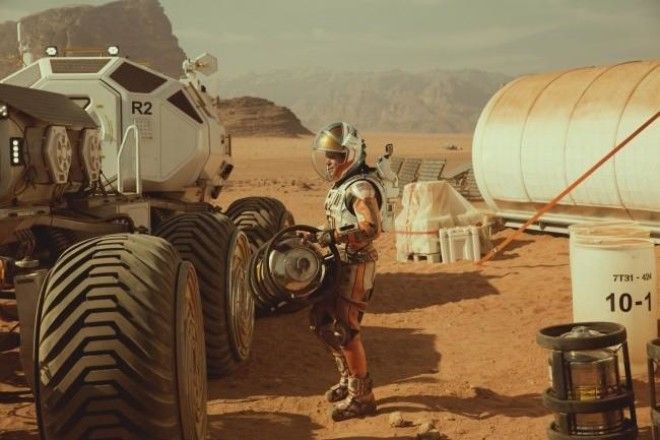 A Robinson Crusoe story, except it's set in space. There's not a huge amount of what we would call conventional action in this Ridley Scott movie. On of the members of the expedition to Mars (Matt Damon) is unable to leave the red planet with his fellow astronauts in time before a sand storm hits. He spends many gruelling months alone on this far off world trying to figure out how to survive for up to four years. Although it has a relatively straightforward plot at its heart, this movie is utterly captivating and beautifully shot, and its humour and spirit allows the audience to see life with all its difficulties from a different perspective, even if they seem overpowering at first.
Mad Max: Fury Road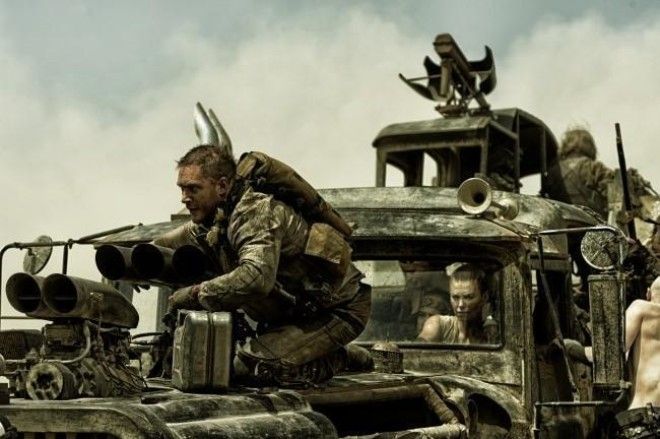 A continuation of the story about how a future oil crisis on Earth submerges the planet in war and destruction. Gangs of thugs prowl around ready to tear anyone they see into shreds anybody for a drop of fuel. Even if you haven't seen the previous parts, this movie is worth a watch. You can almost feel the kinesthetic energy and see the unbelievable beauty of the Namib Desert. You'll also be reminded once again why Charlize Theron deserves large pay checks.
The Walk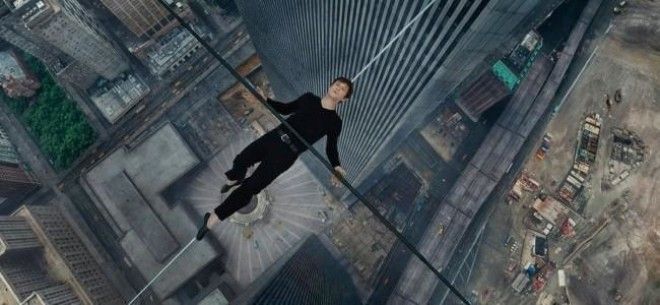 This film was created by the producer of "Forrest Gump", Robert Zemeckis. It tells the true story of the professional tightrope walker Philippe Petit who decided to "walk" between the famous twin towers of the World Trade Center.
Everest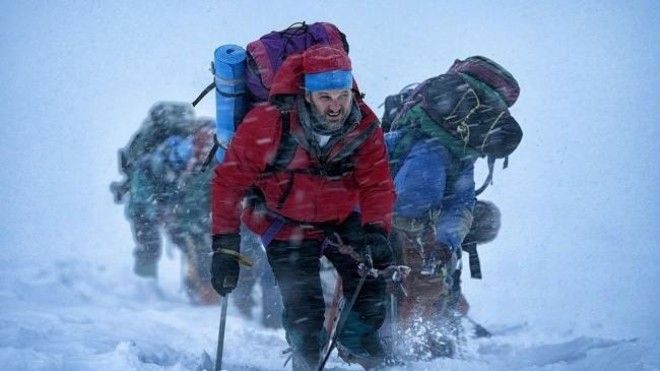 This movie recounts the tragic events that happened during an expedition to the Himalayas in 1996. Vivid camera work and intense drama dominate throughout the whole film. This movie will be remembered for a long time.
Spectre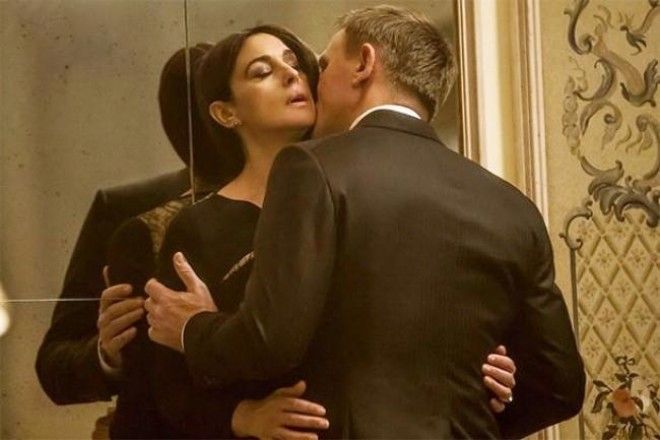 Criticizing or praising the Bond series makes no difference, because it's not going anywhere. It will always feature beautiful women, luxurious cars, nerve-wracking chases and of course, the handsome and brilliant Agent 007. Played once again by Daniel Craig, James Bond acquired a more believable character here. Now he is not only the invulnerable and impeccable hero, but he also suffers and shows the pain he experiences. The cast is also brilliant: Ralph Fiennes, Christoph Waltz and Monica Bellucci — need we say more?
Cobain: Montage of Heck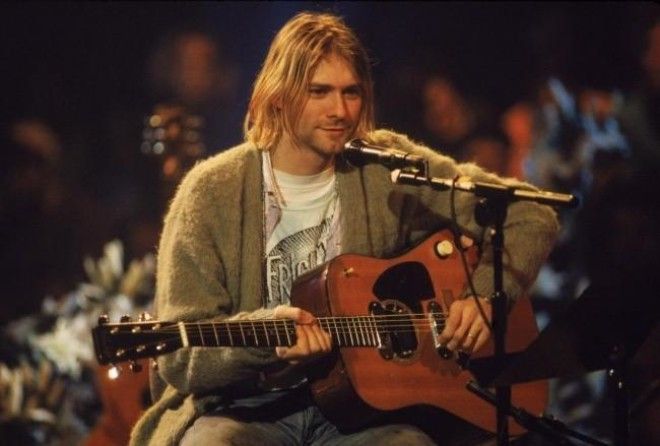 Through the use of animation, honest interviews with the singer's closest supporters, as well as drawings and home videos of Cobain,
Montage of Heck
examines the career of this highly talented musician from his first performances in the city of Aberdeen to the peak of his worldwide fame. The movie reveals the vulnerable man who fought against the whole world which existed behind the titanic figure of rock-music legend.
Crimson Peak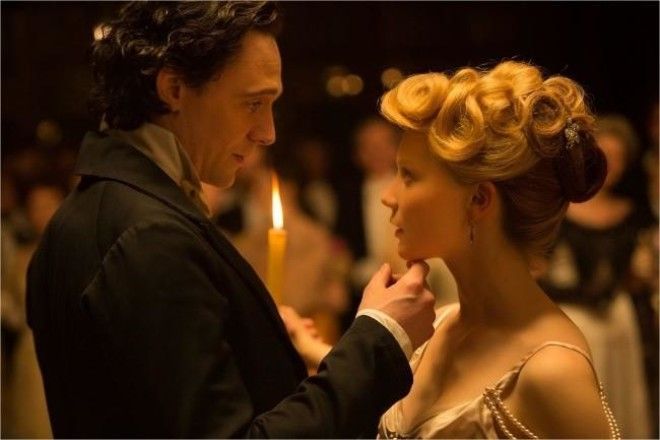 Every frame of this film is tantamount to pure indulgence for your eyes. This film depicts England in the 19th century. A young female writer, played by Mia Wasikowska, gets married and finds herself in the midst of various intrigues and murky events. The dark fairy-tale was praised by the king of horror, Stephen King himself.
Battle for Sevastopol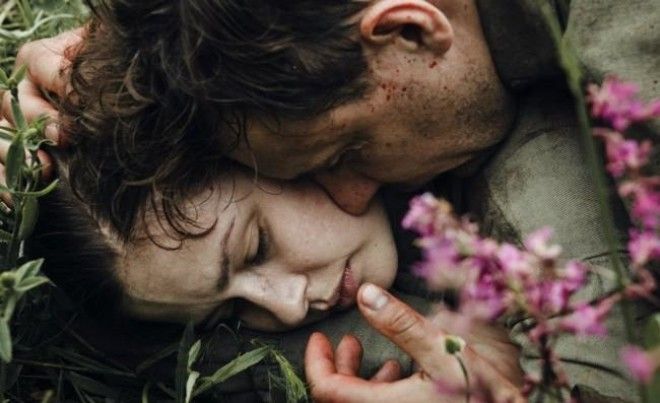 This film tells a real story of Ludmila Pavliechenko, legendary female sniper. A fragile, but strong-willed young woman, she was one of the first women to go to war on the Eastern Front of WWII. This film is a deeply penetrating and affecting biography.
The Man from U.N.C.L.E.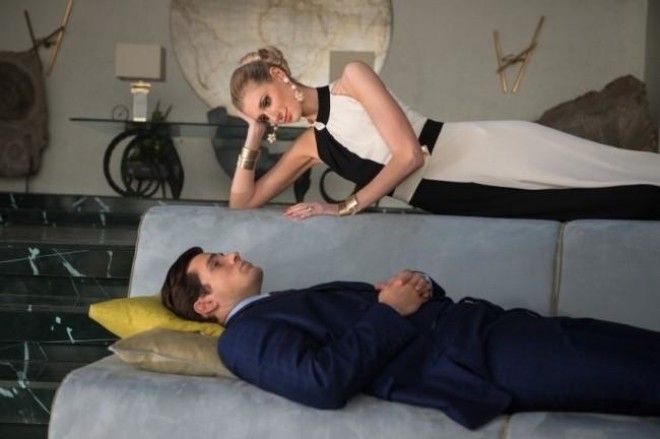 Missing this funny but stylish movie by Guy Ritchie would be a huge mistake. Vintage car races, cool characters, subtle but clear British humour — this film has it all.
The Intern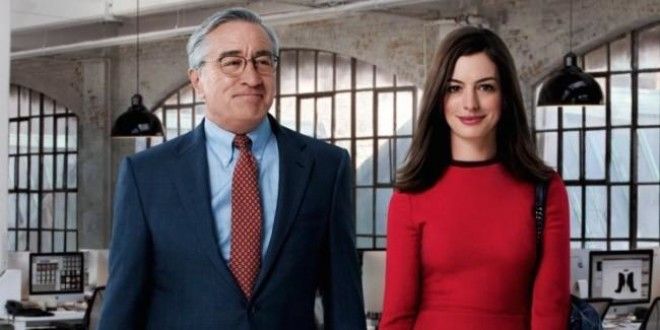 Seventy-year-old widower Ben Whitaker, who cannot imagine himself without a job, becomes a senior intern at an online shop which sells fashionable clothing under the direction of Jules Ostin. But here's the central question: who is the real novice at life here? Is it the wise and experienced Ben, or is it Jules, who lives for work and doesn't have time to take her daughter to school?
Avengers: Age of Ultron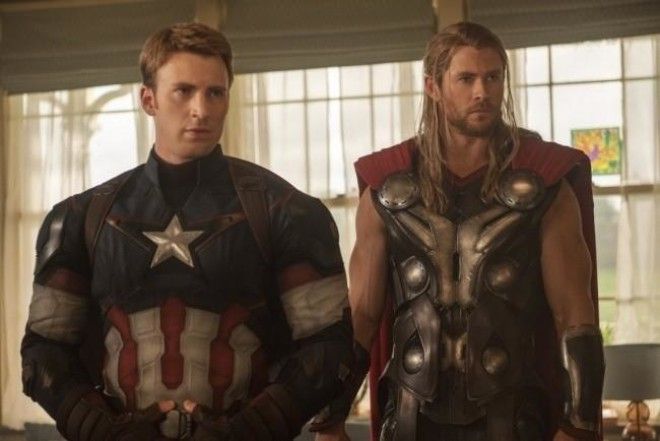 Marvel has once again got together a team of some of its famous superheroes in order to save the planet from overpowering evil, which in this movie is represented by the artificial mind "Ultron". This film is full of incredibly exciting action as well as high-quality special effects.
The Longest Ride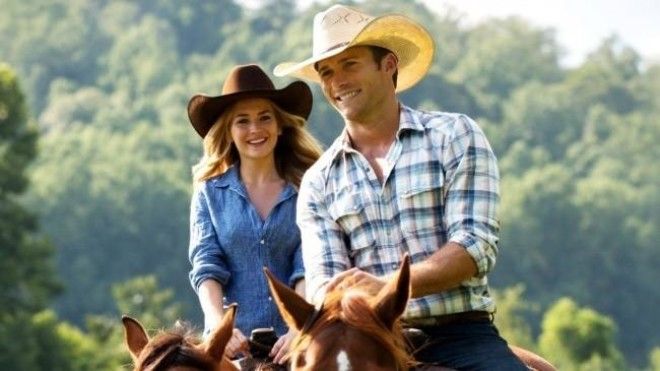 This a screen version of a book by Nicholas Sparks, a real expert in creating genuine and touching love stories. Here we have a beautiful melodrama about love and ability to sacrifice, which tells two love stories at once — a modern love story and a love story that happened in the 1940s.
Kingsman: The Secret Service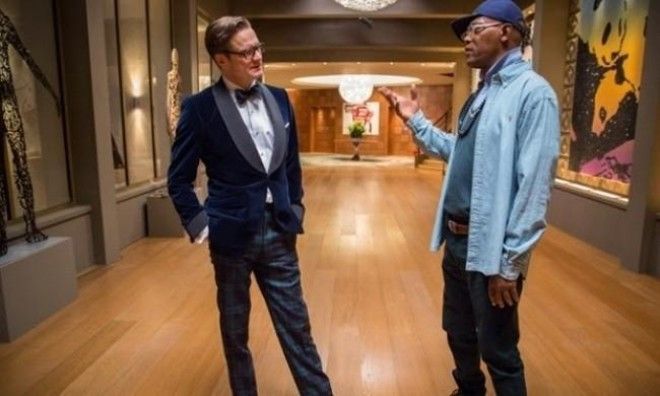 This year has been full of cool movies about special agents, many of them featuring brilliant casts. Eggsy was once a marine, but now he's just a thug. One day, he meets Harry Hart, who was rescued by his father a long time ago. Harry makes a decision to change Eggsy's live for the better, and reveals to him that he is a special agent of a secret independent organization that protects the entire world. He offers the young guy a chance to go through the organisation's training and become a new member of the team.
The Age of Adaline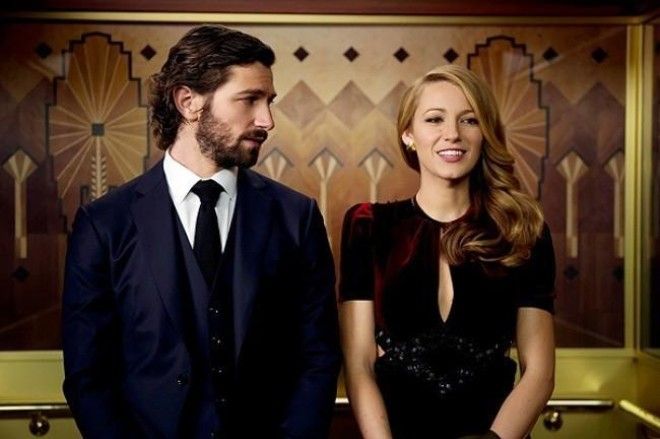 Would you like to live forever? Adaline Bowman got an incredible opportunity — after a car crush, she stopped ageing, and is now about a hundred years old. In this movie, you'll be subjected to a whole number of surprises, charismatic characters and an incredible atmosphere full of emotion and tender love.
Birdman: The Unexpected Virtue of Ignorance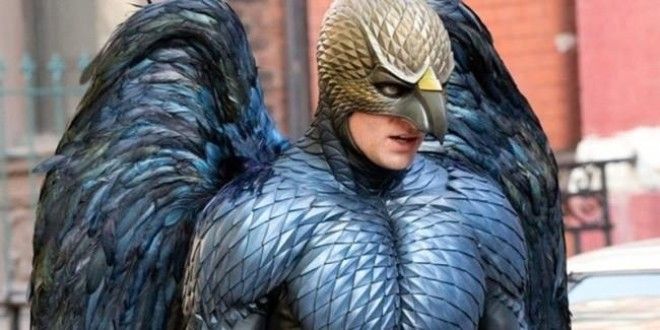 An Oscar-winning film by Mexican director Alejandro González Iñárritu and extremely talented producer Emmanuel Lubezki tells the story of an ex-Hollywood star who wanted to gain the fame he lost by playing in a new Broadway play. This movie is unique in allowing the audience to quickly travel from one place of action to another. And of course, the movie has an amazing cast, including Michael Keaton, Emma Stone, and Edward Norton.
Ex Machina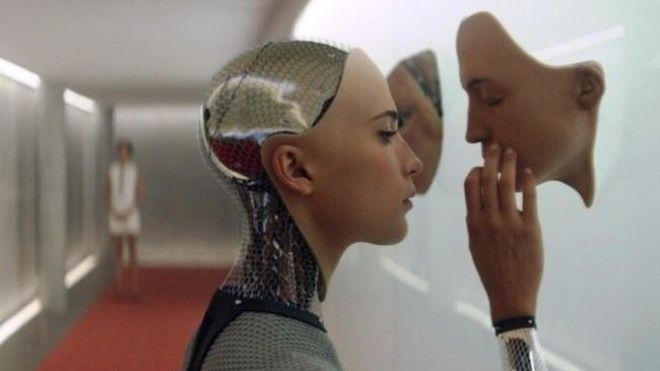 The debut film of famous writer Alex Garland. We have seen movies based on his books before:
The Beach
,
28 Days Later
and
Sunshine
. Finally, Alex was allowed to realise his own ideas on the screen without any middlemen. And his first attempt has turned out to be very decent indeed; admittedly, it's quite slow, but it's full of tension. It tells the story of an out-of-control artificial mind.
Youth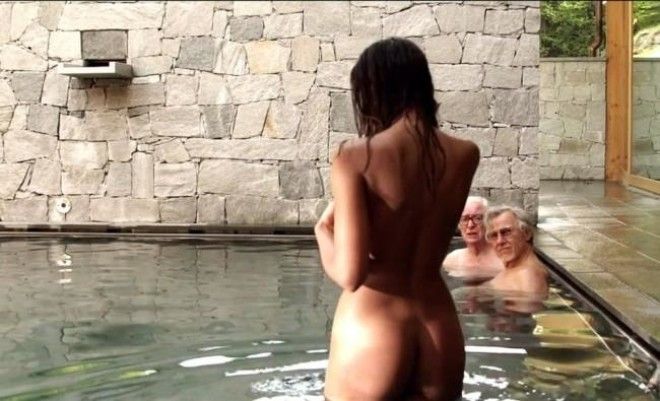 This new work from Paolo Sorrentino is one of the liveliest, genuine and ironic films of 2015. The charismatic Harvey Keitel and Michael Caine don't really fit our ideas of what grandpas should act like. They are the lynchpin of a film which is full of humour and unexpected turns. According to Sorrentino, age is not a number — it's a state of mind.
Me and Earl and the Dying Girl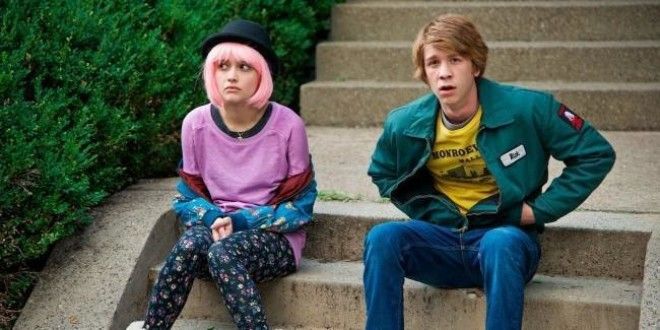 Greg is a teenager who doesn't have any friends. He spends most of his time making parodies of classic movies with his co-worker, Earl. By chance Greg starts to spend time with a quite girl, Rachel, who has just been diagnosed with cancer. It turns out they need each other — a lot. Greg supports Rachel by showing her his movies, and she shows him the true friendship that he was never able to attain.
Woman in Gold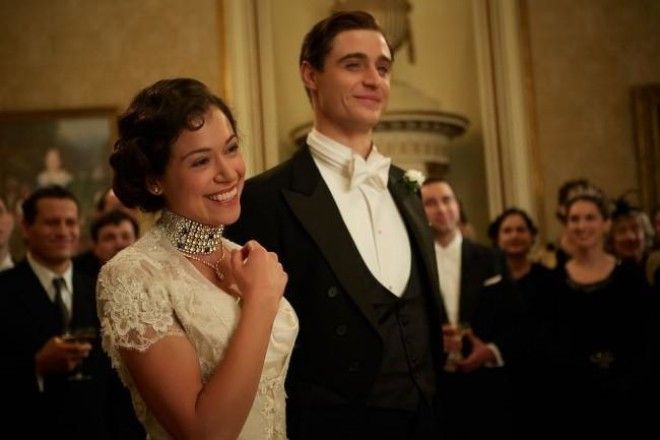 This film is based on a true story. Maria Altmann, who is played by the fabulous Helen Mirren, seeks justice in trying to get back the valuables that the Nazis took away from her family many years ago. The most important of these is the painting by Gustav Klimt, "Portrait of Adele Bloch-Bauer," known as the Golden Adele. This is a film about struggle, values and the past that is important for all of us to understand.
Relatos Salvajes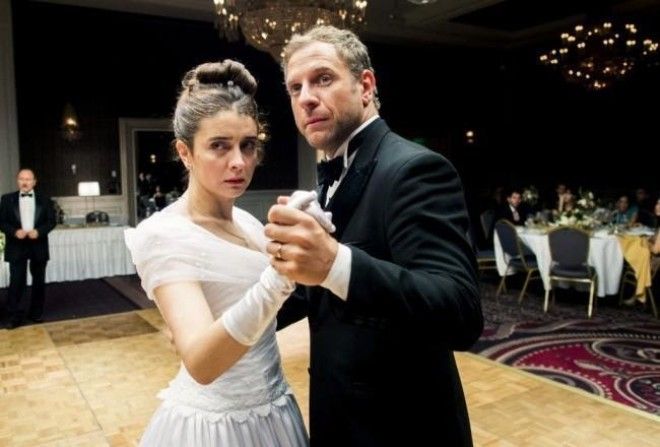 This film consists of six short stories, amounting to a kaleidoscope of love, tragedy, drama and craziness. This comedy-thriller is quite cruel in places, but incredibly exciting. Banal life situations develop in an unexpected way and lead to shocking consequences. The stories within all turn out to be quiet different: the first three are funny; the last three novels are a little frightening. Everyone will find something to like in this film.
Inside Out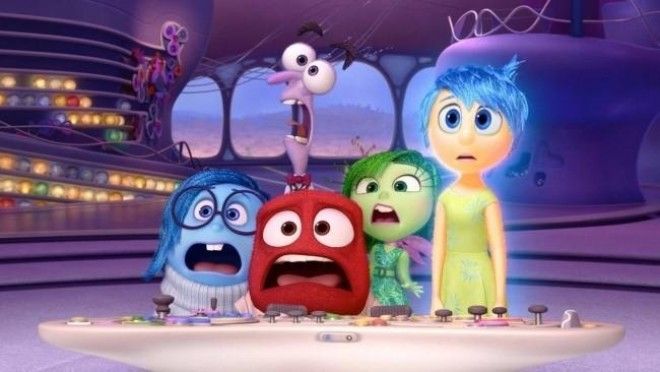 This wonderful animated movie takes a special place in our list. It's one of those films which can be enjoyed not only by kids, but also by their parents as well. The focus of the film is an eleven-year-old student, Riley, and her emotions. Joy, sadness, anger, fear and disgust all live in her head and help her deal with her real problems. This is a unique animated movie that inspires and gives some food for thought.