It's hard for a car buff not to crack a smile — or at least an impish grin — at the sight of a classic muscle car. These overpowered iron beasts were built to deliver a beating and to take one. They were always willing and able to burn some rubber. And they were anything but agile. Big, heavy for the time, loud and rude, muscle cars embodied everything that was great about the American auto industry of the 1960s and 1970s. In a recent poll of our readers, we asked, "What's your favorite muscle car of all time?" Here are the results, listed in ascending order of preference, as well as an overview of what made each beast special.
10. 1970 BUICK GSX
The 1970 GSX was built atop the already potent Buick GS 455 big-block coupe. The GSX was officially quoted as having 360 horsepower and a monumental 510 lb-ft of torque, although like many muscle cars, these power figures were underrated. This 1970 coupe made a strong statement about GM's new willingness to go over its previous 400-cubic-inch limit, and it was available only in yellow or white, both with the obligatory racing stripes, of course. Only 678 GSX coupes were produced.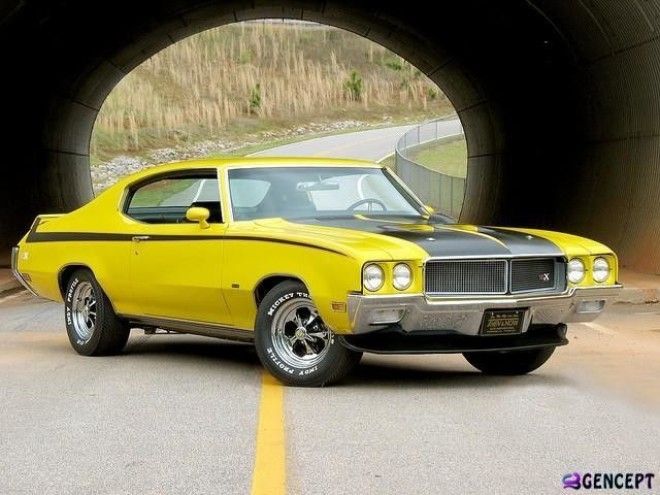 9. 1968 PONTIAC FIREBIRD COUPE
Nowadays, the name Pontiac Firebird probably stirs up images of uninspired '90s coupes, or perhaps the painted-hood icons of the 1980s. (Remember Burt Reynolds' Firebird from the movie classic "Smokey and the Bandit"?) However, the Firebird dates back earlier than either example. The first generation was one of the best all-around muscle cars on the market. As it was until just a few years ago, the original Firebird was a close cousin to the Chevrolet Camaro, and the 1968 model offered a range of engines, including a roaring 400-cubic-inch V8 good for 335 horsepower.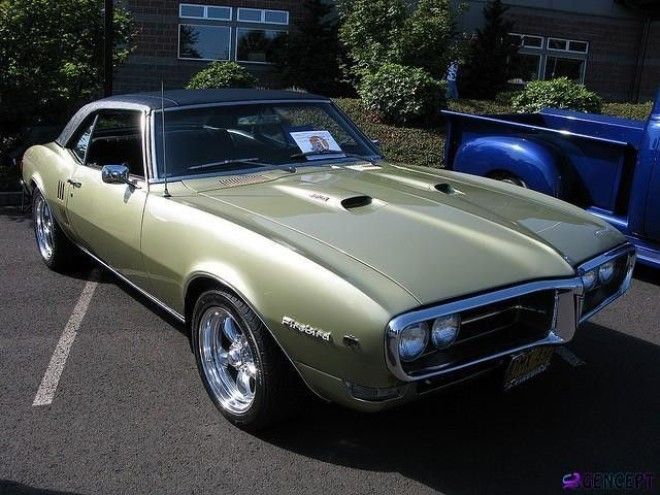 8. 1969 PLYMOUTH ROADRUNNER
The Six Barrel Road Runners had no wheel covers or hubcaps and a lift-off fiberglass hood. Its 440 engine produced 390 hp and 490 ft·lbf of torque at 3200 rpm, very similar numbers to the Hemi and at a lower engine speed. This meant the cheaper 440 6-BBL was nearly as fast as the 426 Hemi, at least up to highway speeds. This option, along with the economical yet fast 383 and the outrageously fast Hemi helped propel Plymouth, and corporate sibling Dodge, to the top of the dragstrip echelon.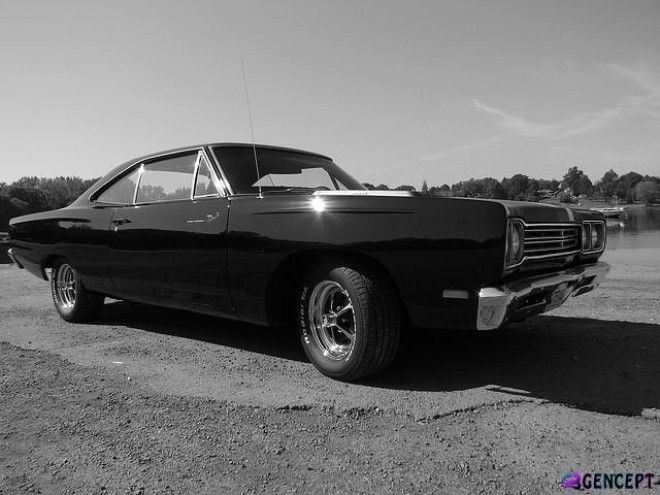 7. 1970 CHEVELLE 454 SS
No matter how you cut it, 454 cubic inches — roughly 7.4 liters — is a whole lot of engine, and it made for outrageous power in the 1970 Chevelle 454 SS. While its base power was already impressive at 360 horses, the LS6 upgrade made for an easy leap to a totally bonkers 450 ponies. This car, and the engine it held, basically represented the limit of the muscle-car power wars, and it is still the highest-output production car to date.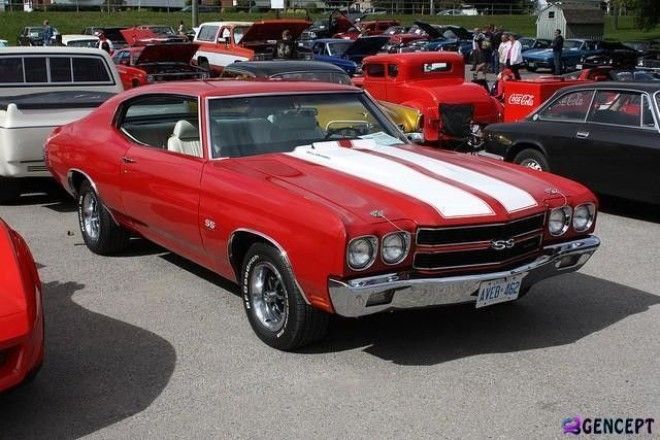 6. 1965 PONTIAC GTO
The Pontiac GTO, affectionately dubbed the "Goat," is about as quintessentially muscle car as it gets. For 1965, the 389-cubic-inch engine packed a stout 335 horsepower and was offered with a Tri-Power option good for an additional 25 ponies. While it was capable of dashes to 60 mph in less than six seconds, the GTO's sketchy brakes and subpar steering made the heavy beast quite a handful to control. But hey, that's all part of driving a true muscle car, right?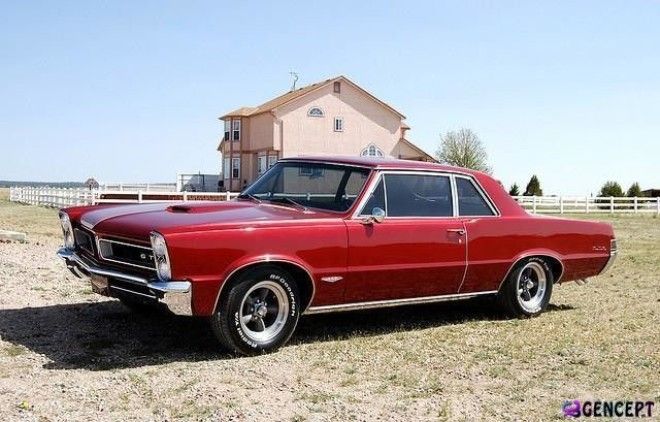 5. 1970 PLYMOUTH HEMI 'CUDA
Fully redesigned for 1970, the Plymouth Barracuda was offered with no less than five high-powered V8 engines, although the awe-inspiring 426 Hemi was undeniably top dog, pounding out a crushing 425 horsepower. While its nose-heavy weight distribution made for questionable handling, no one was laughing when it came time for the Hemi 'Cuda to rip down the quarter-mile in the low 13-second range.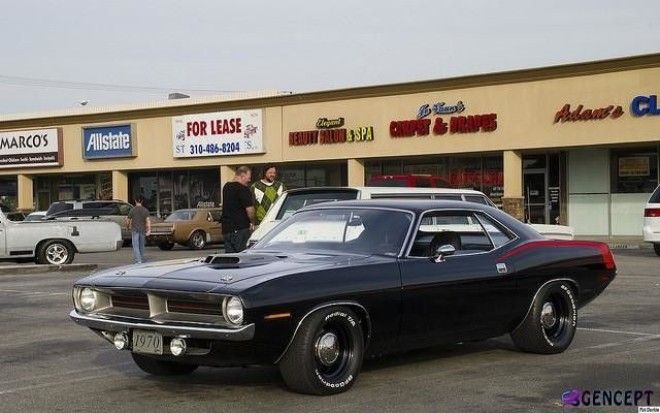 4. 1970 BOSS 302 MUSTANG
The Boss 302 was a serious muscle car featuring the high-rev Boss 302 V8 engine, which was underrated at 290 horsepower to match its Camaro archrival. Made for Trans-Am racing excitement, the Boss 302 was good for a zero-to-60-mph sprint in well under seven seconds, and it regularly clocked a sub-15-second quarter-mile. As one poll reader described its high-rev eagerness, "Once the car hooks up and the revs climb above 3500, you better hang on for dear life."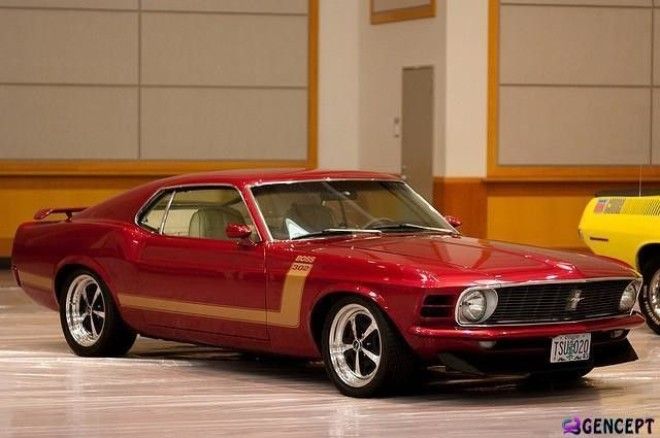 3. 1969 Z28 CHEVY CAMARO
The first-generation Chevrolet Camaro is guaranteed to stir emotion in the hearts of enthusiasts. In Z28 guise, the '69 Camaro had a small-block 302-cubic-inch engine designed for Trans-Am racing; it was officially rated at 290 horsepower, though its true influence was known to be much more. It also featured F41 sport suspension, standard front disc brakes and a Muncie 4-speed gearbox. It wasn't the biggest, fastest monster on the street, but overall, it was a great package and left little to be desired.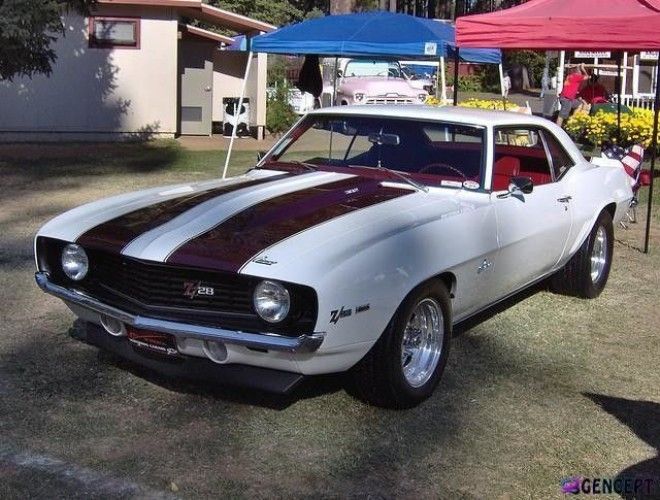 2. 1969 DODGE CHARGER
If you don't recognize the '69 Charger, then you simply weren't watching TV in the 1980s. Painted orange and nicknamed General Lee, this coupe was quite a star on TV's "The Dukes of Hazzard." The baddest of the early Chargers was the R/T, with its standard 440 Magnum under the hood churning out a solid 375 horsepower. Its top available engine, however, the all-conquering 426 Hemi cranked out an astounding 425 horses, although the engine alone weighed nearly half a ton.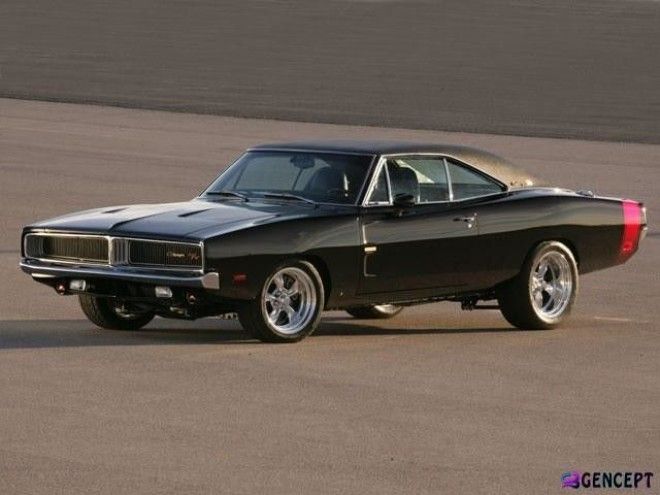 1. 1967 SHELBY MUSTANG GT500
The GT500 was basically a factory-authorized tuner Mustang created by Carroll Shelby. Introduced in 1967, the GT500 joined the GT350 on showroom floors and offered a 428-cubic-inch Police Interceptor engine with a conservatively rated 355 horsepower. Despite the larger engine, it was actually designed to be a more usable road-going vehicle than the lighter, race-ready GT350. Because of this, and its negligible premium over the GT350, the GT500 was an instant hit, just as it remains to this day.