These weensy little pine tree-lookin' things are called Christmas Tree Worms.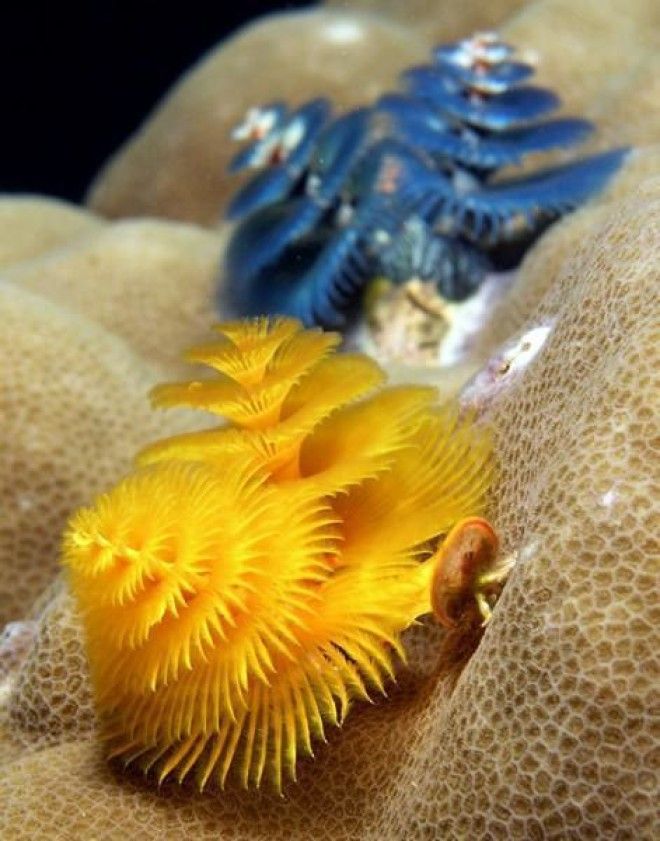 Yeah, they're worms. But that doesn't even matter because they're friggin' adorable.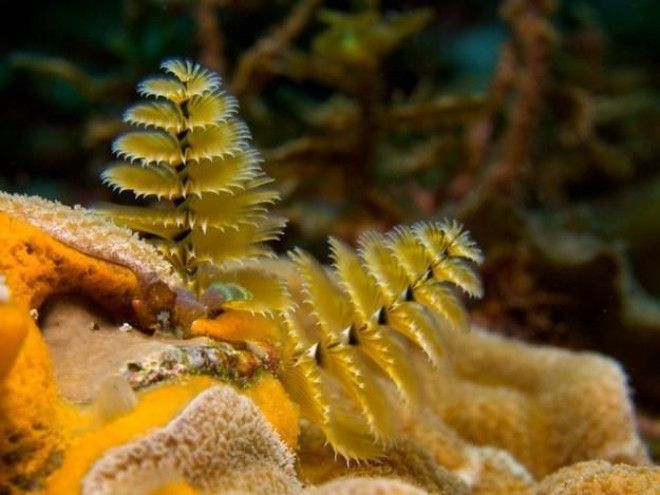 These colorful fellows live on corals, and the Christmas-tree-like parts that you see are only a small part of their bodies. The rest is burrowed into the coral, and the lil' worm will retract itself into this burrow if it senses any outside danger. They're sedentary, so they won't move from their little burrowing spot once they've established it!
See? THEY ARE MINI CHRISTMAS TREES. IT'S CUTE.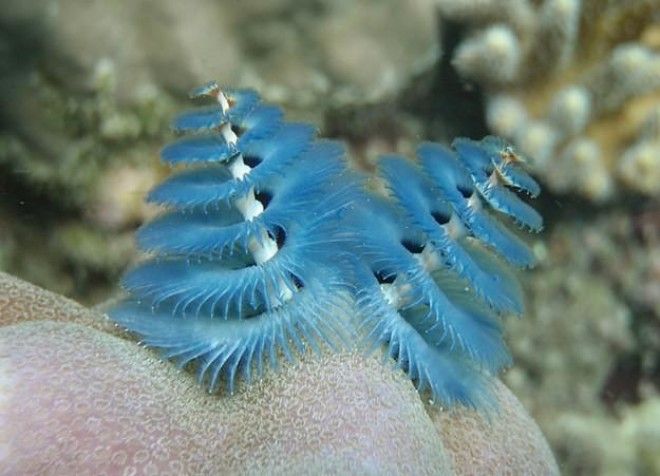 LOOK, IT'S LIKE A TINY FESTIVE FOREST.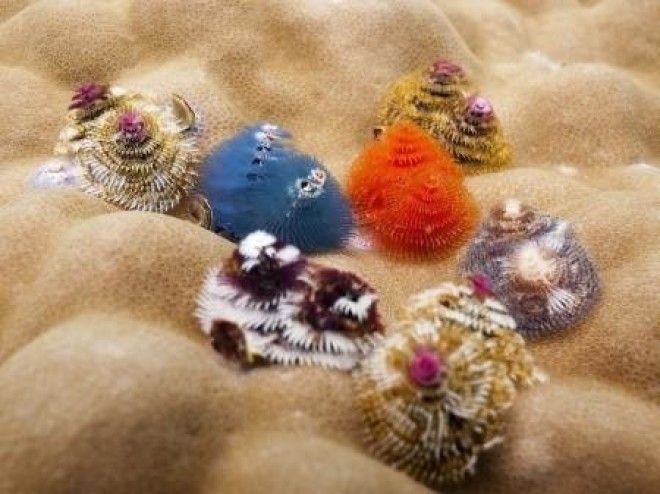 Just a happy little village of trees, ready to sing some carols.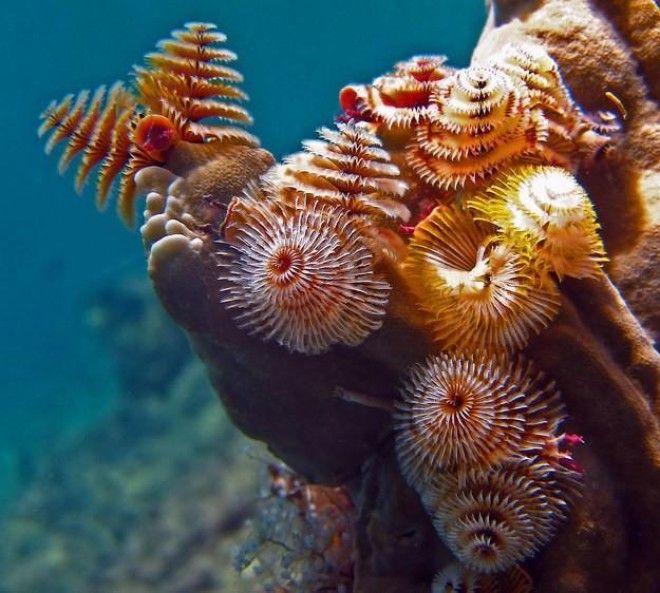 WHICH IS WHICH? YOU CAN'T TELL.
Happy Holidays everyone, from the bottom of the Christmas Tree Worms' metaphoric hearts.