The first episode Corrie was broadcast on the 9 December 1960 – how time flies!
It's spanned 6 decades and is more popular than ever with viewers thanks to its loveable characters, gripping storylines and amusing portrayal of Manchester life. Who wouldn't enjoy a pint down at the Rovers Return?
The soap, which came from humble black and white beginnings to a multimillion-pound new set in 2013, has seen a lot of action. In the grand total of 9,003 episodes there have been 40 births, 99 weddings and 162 deaths; it's fair to say life in Weatherfield is never dull!
You may be familiar with the storylines, but here's what you don't already know about the soap…
1. Firstly, there's the name. While fans may call the show
Corrie
, for actors it is always 'The Street'.
2. In a bid to prevent the cast from getting drunk on duty, the beer served in the Rovers is actually very weak shandy, made up of mainly lemonade. It's so sickly sweet that Charlie Stubbs (played by Bill Ward) was in some instances seen on screen visibly recoiling while drinking it!
3. The show was originally going to be called Florizel Street. Erm, catchy… This idea was ditched when someone said they thought Florizel sounded like a disinfectant.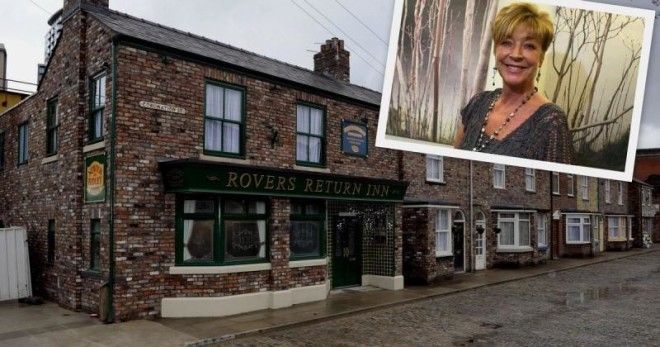 4. The residents of Weatherfield generally stay away from heavy use of expletives. And it's a good job too. Ken Barlow uttered the show's first swear word, saying "bloody" in 1961. ITV received 83 complaints.
5. When Prince Charles visited the set during the show's 40th anniversary, the character Vera Duckworth was in hospital. Actress Liz Dawn made a joke that he should have brought her grapes, and Prince Charles immediately turned to his people and asked where the grapes were! Whoops…
6. Who can forget the cats that feature in the iconic Coronation Street titles? The show has always loved its feline friends, and the very first episode was supposed to open with a cat jumping out of a dustbin and walking to the corner shop. The cat, however, went missing before the live show, and was therefore replaced by two girls playing with a ball. What a diva!
7. In 2015, scandal erupted when Katie Redford was fired from the show after tricking producers she was 19 when she was actually 25. Katie was playing 14 year old Bethany Platt – making her nearly 12 years older than her character, and only two years younger than her on screen mother!
8. It's true that Mancs do love a brew! In the Green Room, cast and production crew drink their way through 600 cups of tea and 600 cups of coffee a week!
9. Each episode takes a huge 66 hours to film. There are three scripts per episode; the first on buff paper, the second on pink and the third and final on white paper. Their full length, if stretched out, would amount to 3.5 miles!
10. A number of familiar faces have graced the cobbles before they made it big – Patrick Stewart's first role on television was in a 1967 episode, while a young Joanna Lumley appeared in 1973, a pre-Brookside Anna Friel was in two episodes in 1991, and Mel B played a supermarket worker in 1993. Just to name a few!
11. November 3, 1969, was a very important day – the first colour episode on the street! And while the show may have changed a lot since then, it seems its appeal has certainly stayed the same.