1 December 2015 – Myleene Klass at the Cosmopolitan Ultimate Women Of The Year Awards in London
On a red carpet teeming with stars such as Rebel Wilson, Alesha Dixon, and Michelle Keegan, it can be difficult to stand out, but Myleene Klass made sure all eyes were on her when she turned up at the Cosmo 'Ultimate Women Of The Year Awards' last night. Braving the cold, Myleene wore nothing but a pair of sheer, lace trousers and a very low cut blazer jacket to walk the red carpet. She's got an amazing figure – but we would probably have picked something a bit warmer for this weather – and something that covered our derrière!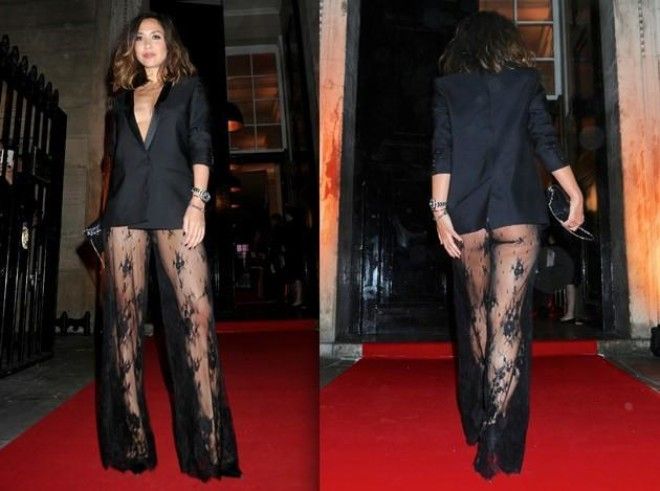 1 December 2015 – Katie Piper attends The Global Gift Gala in London
Looking fantastic in black, Katie Piper wowed at The Global Gift Gala last night. Newly married Katie wore a long black dress with sheer lace detailing on top that showed off her amazing figure. Katie was attending the annual charity dinner that raises funds for the Eva Longoria Fund and Caudwell Children charity. Best pals, Eva Longoria and Victoria Beckham were also there.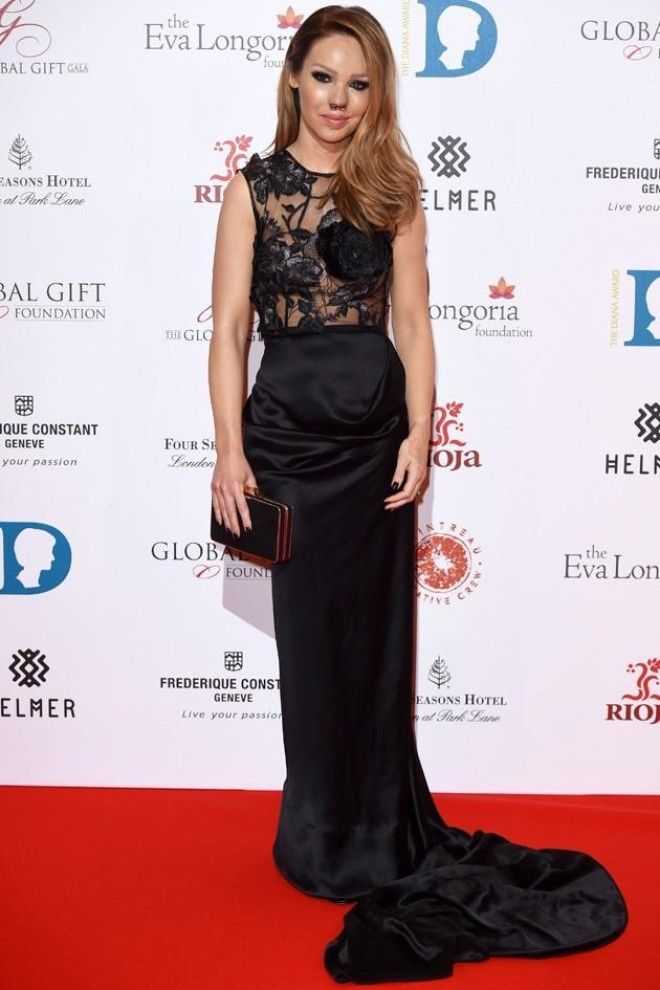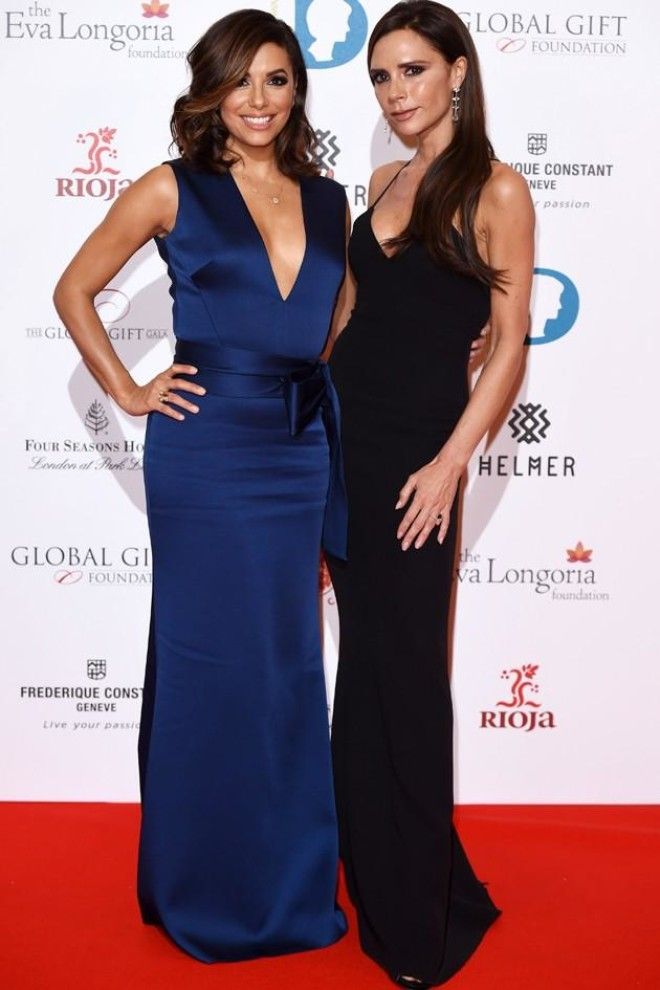 24 November 2015 – Joanna Lumley and Jennifer Saunders step out as Patsy and Eddie!
Joanna Lumley and Jennifer Saunders walked the glamorous British Fashion Awards' red carpet last night as their famous Ab Fab characters! Dressed as Patsy and Eddie the duo stole the show as they drank wine and laughed their way into the venue!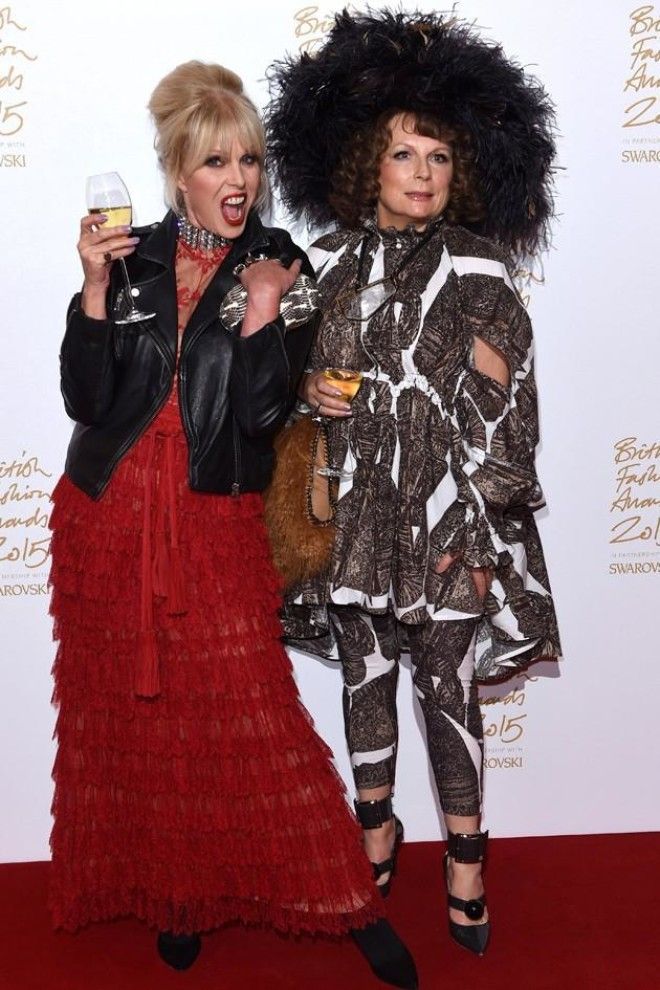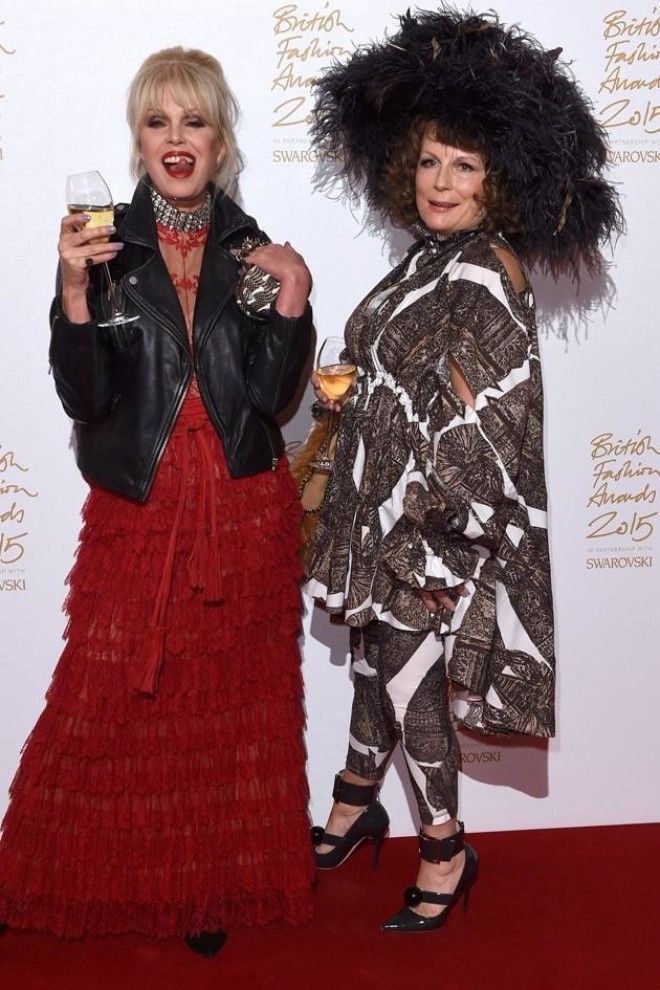 23 November 2015 – Gwen Stefani at the America Music Awards 2015
Gwen Stefani is known for making a fashion statement for two but her latest look from the AMA's really ensured ALL eyes were on her! The 46-year-old mother of three wore a black sheer dress that put her underwear on show for the whole world to see! It also featured long sleeves and she wore a thick black chocker too. What do you think – hit or miss?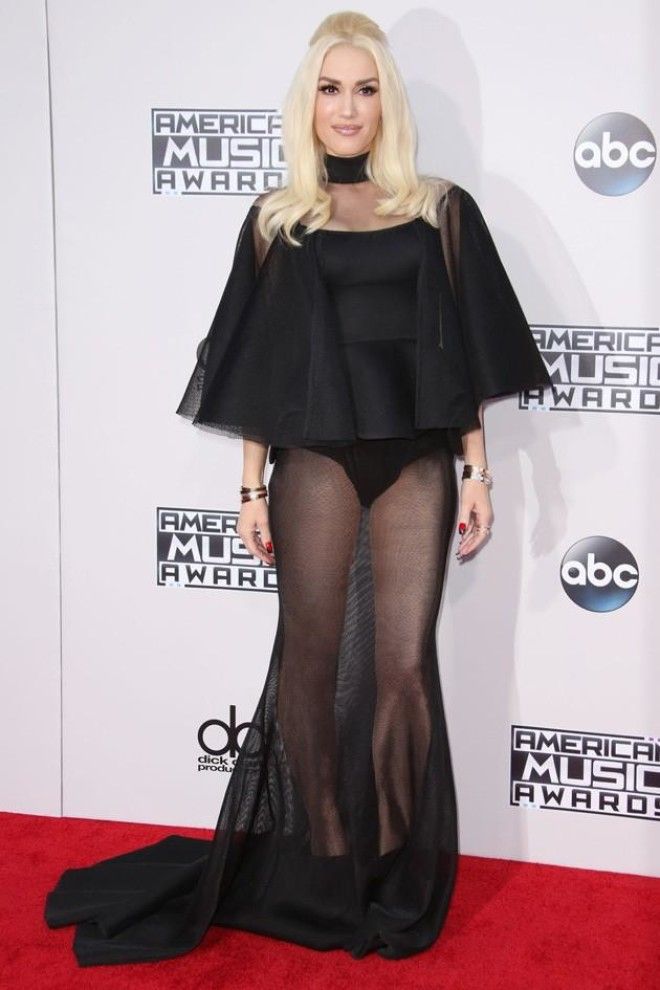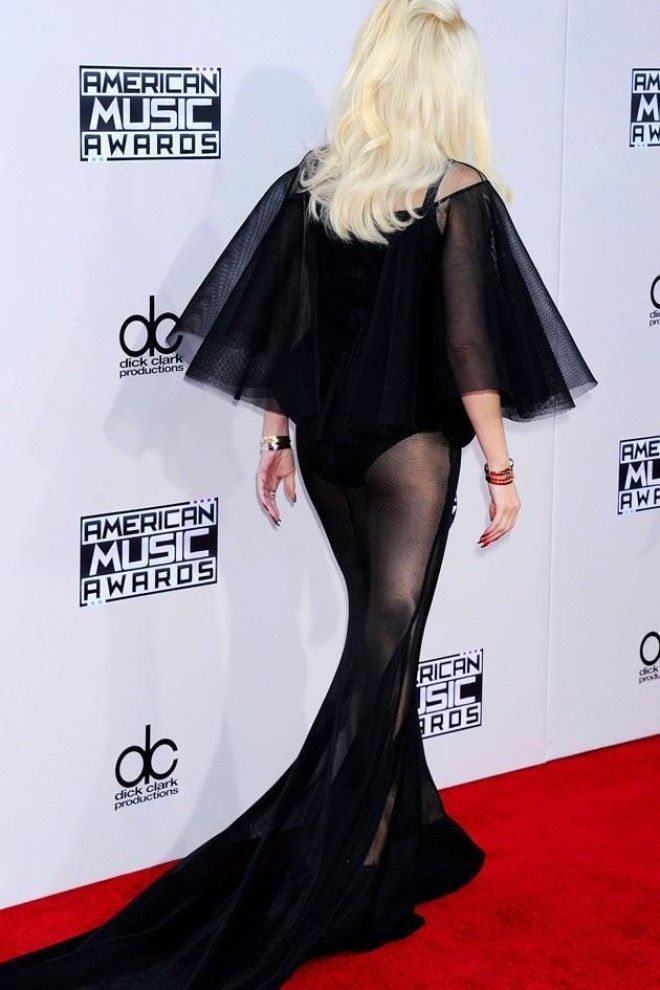 17 November 2015 – The Duchess of Cambridge attends the Fostering Excellence Awards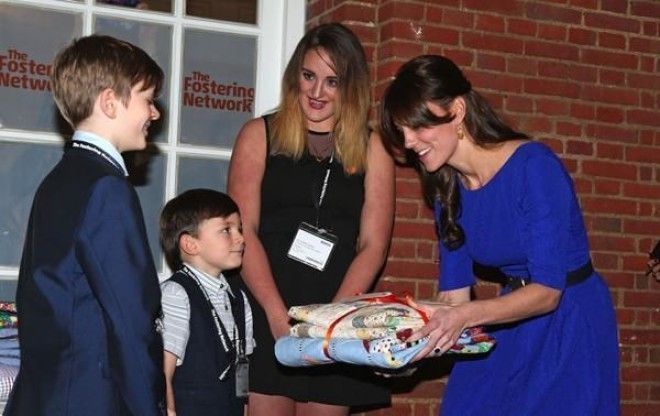 Looking chic in a simple, belted, blue dress, Kate attended the the Fostering Excellence Awards in London last night. Whilst there she met some of the nominees, children, young people, foster carers, social workers and care leavers and was presented with quilts for Prince George and Princess Charlotte from the kids. Recognising one of the children, Rowan, who gifted her the quilts, the Duchess remarked, "you've grown!"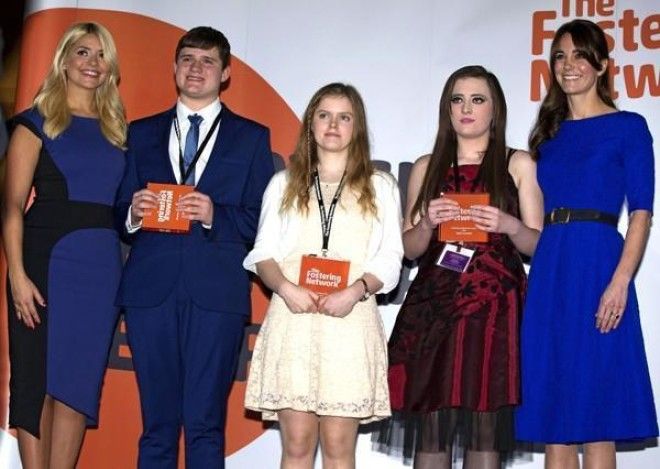 After the tea, Kate hung out with 'This Morning' presenter and TV royalty Holly Willoughby before the 'royal' pair presented an award together. While Kate was all smiles, Holly revealed that she found the whole encounter quite awkward, and managed to embarrass herself in front of the Duchess because she was so nervous to meet her for the first time!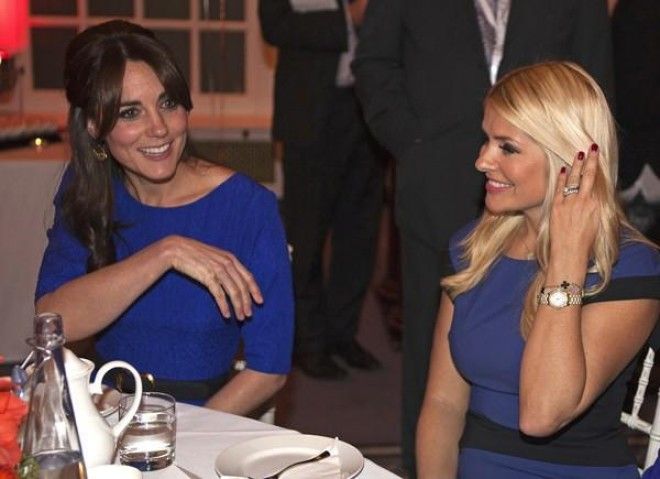 "I got a bit nervous and kept talking…" Holly revealed to Phil on 'This Morning' the following day, "There was a plate of sandwiches in front of us and no one wanted to eat them because they were all too nervous to eat in case she came over. So I went, 'When are we allowed to start eating the sandwiches? Because we're really scared we're going to get cress in our teeth!"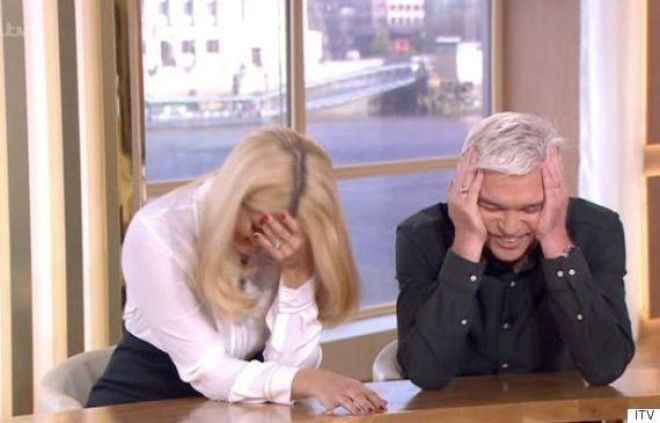 Phil tried to reassure Holly that it might have been, "a nice conversation starter" but despite the fact Holly's first meeting with the Duchess of Cambridge didn't go quite as she planned, she was still in awe of the young royal, "She was just so amazing," Holly gushed. "They always say to you, 'Don't meet people you hold up on a high', but actually she didn't disappoint. She spent a very long time going around every table talking to people."
15 November 2015 – Rita Ora steps out in designer blazer, but without any trousers on…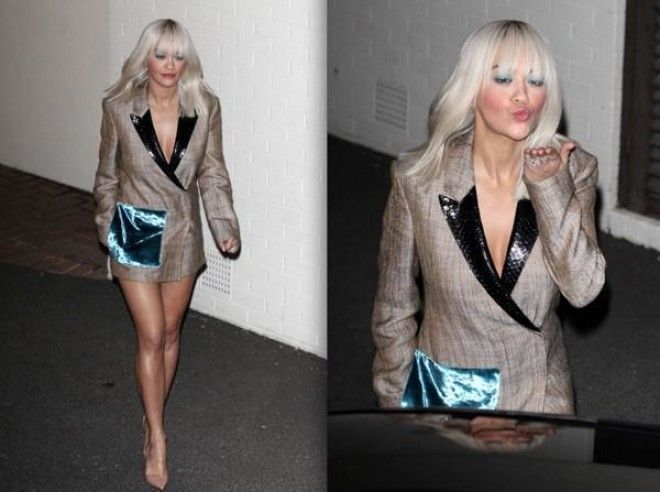 24-year-old Rita Ora has been dividing opinion with her weird and wonderful outfit choices so far on the X-factor, but it seems for once that audiences were united in their view on her latest ensemble. For the Sunday night show, the singer stepped out in an oversized blazer and little else, prompting viewers to ask if the judge had forgotten her trousers before the live broadcast. Fans asked on Twitter, "Catching up on #XFactor you'd think one of the other judges would have told Rita Ora she forgot to put her trousers on #onlywearingajacket" and, "Rita Ora is having one of those dreams where you forgot your trousers #XFactorLiveShows."
Oh dear, sorry Rita! This outfit seems like it's been awarded a fashion fail….
9 November 2015 -Brooklyn and Victoria Beckham steal the show at the Glamour Woman of the Year Awards in New York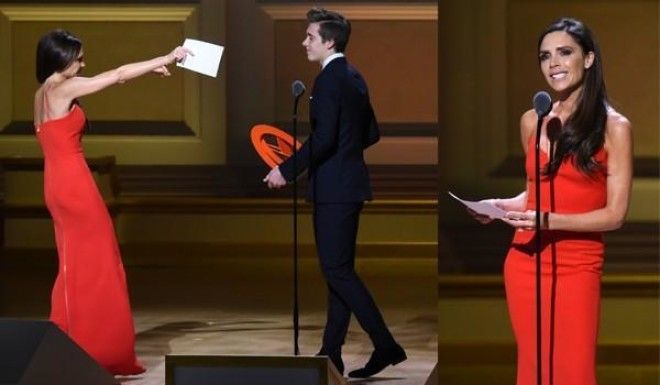 In a rare and touching moment last night we saw Victoria Beckham crack a wide smile as her 16-year-old son Brooklyn presented her with the 'Fashion Force' Award at the Glamour Woman of the Year Awards in New York. Wearing one of her own designs (of course) Victoria looked stunning on the red carpet, and the mum-of-four also looked proud to have her very smart and handsome looking son by her side!
'This [Glamour Award] means an enormous amount to me. I love to support and empower women and that's the message tonight,' said the 41-year-old.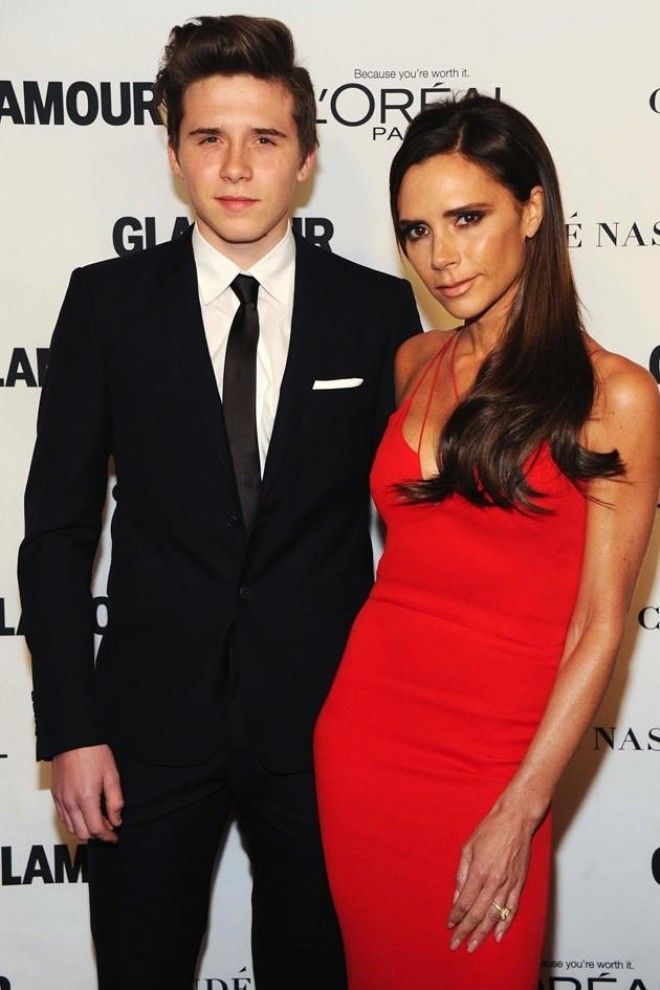 8 November 2015 – Rosie Huntington-Whiteley dazzles at the LACMA Art and Film Gala in LA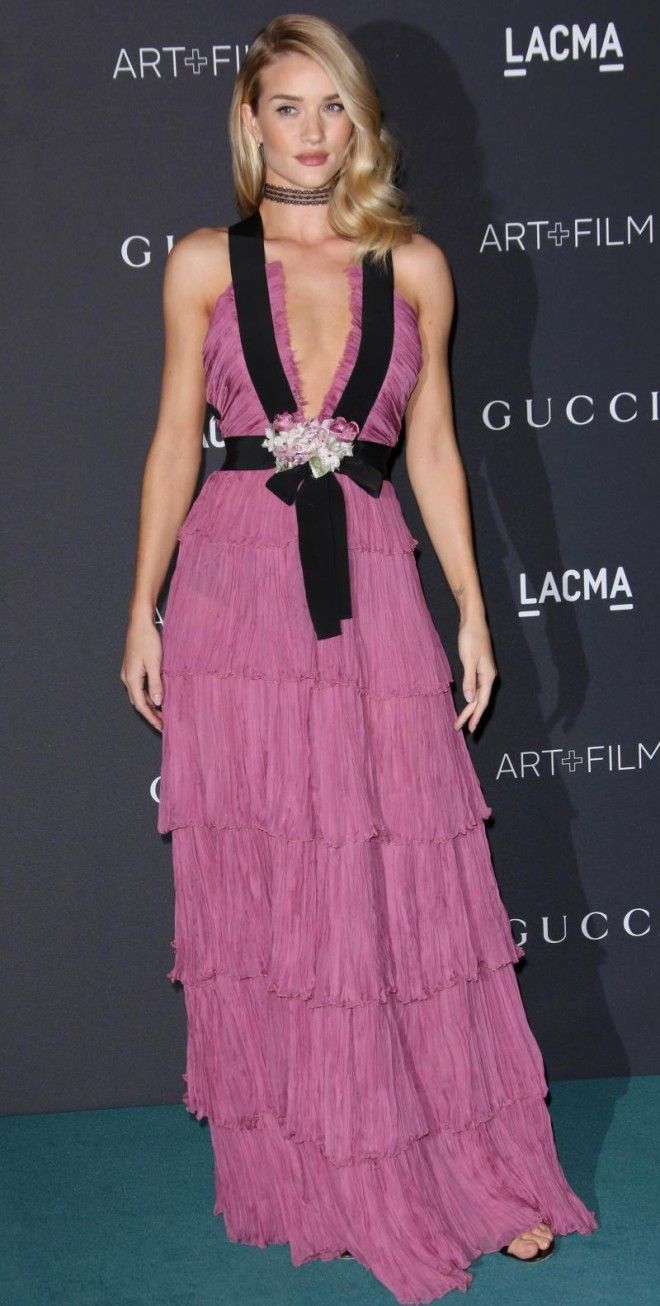 British model and actress Rosie Huntington-Whiteley looked fantastic on the red carpet this weekend in a full length, low cut, Gucci dress. She attended the arts event with her movie star boyfriend Jason Statham. Gorgeous!
6 November 2015 – Sheridan Smith opens up on the Jonathan Ross show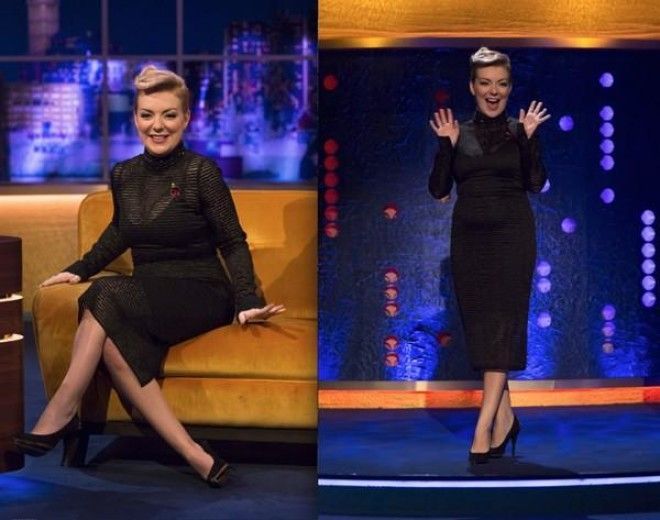 Stunning star Sheridan Smith has had a lot of ups and downs lately. After a string of award wins recognising her amazing work as an actress, and landing the lead role in a sell-out West-end show, Sheridan found out that her boyfriend, Hollyoaks actor Greg Wood, may be having an affair with co-star Tamara Wall. Showing Greg exactly what he's missing, Sheridan wowed in a figure-hugging black dress and heels when filming for the Jonathan Ross show, and got candid with the host about why she's staying single – for now.
"You don't really get a chance to meet people", the star confessed, "I'm a workaholic and I live on my own with my three dogs". Sheridan doesn't seem to mind though, admitting that she loves her dogs and sees them as her children (we've all been there!) "It sounds really sad and Bridget Jonesy doesn't it…[The dogs] are my babies, I don't need a man with them!'
Sheridan also opened up about the shock death of her, "icon", Cilla Black, who the actress portrayed in the highly acclaimed drama 'Cilla' on ITV.
Sheridan Smith will appear on the Jonathan Ross Show alongside Joan Collins and Danny DeVito on Saturday night. Watch it, November 7th, at 10.10pm on ITV.
3 November 2015 – Cheryl Fernandez-Versini attends the Music Industry Trust Awards in London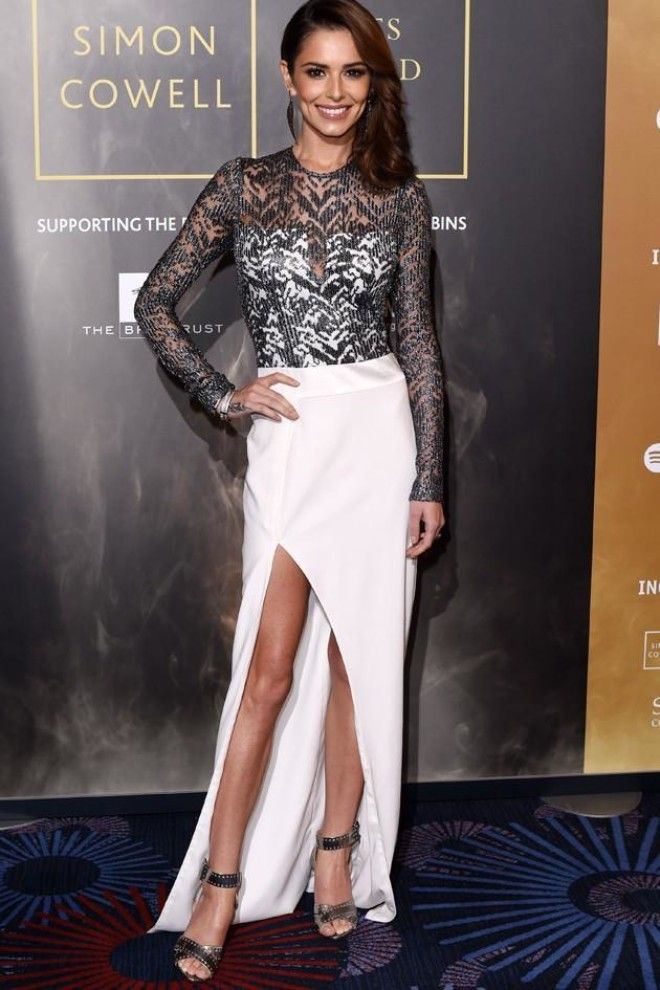 X Factor judge, Cheryl wowed at the Music Industry Trust Awards in a silver shimmery top and long white skirt, split to the thigh! The singer looked fantastic as she walked the red carpet at the awards in London.
27 October 2015 – The Duchess of Cambridge meets children and mentors from charity Chance UK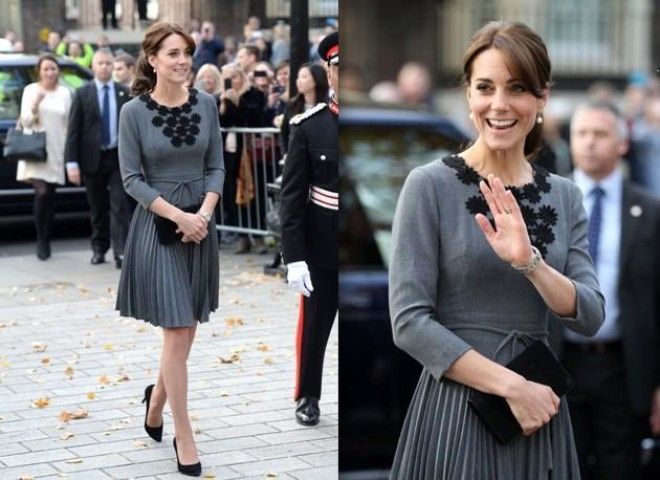 Shaking off any sleepiness after her night out yesterday with Prince William atthe new Bond film premiere, The Duchess of Cambridge was all smiles as she arrived in Islington, London, to meet children and mentors from charity Chance UK. Opting for a simple, elegant, grey dress with floral detail around the neck by Orla Kiely, Kate waved to the crowd before being escorted inside.
26 October 2015 – The Duke and Duchess attend the James Bond 007 film SPECTRE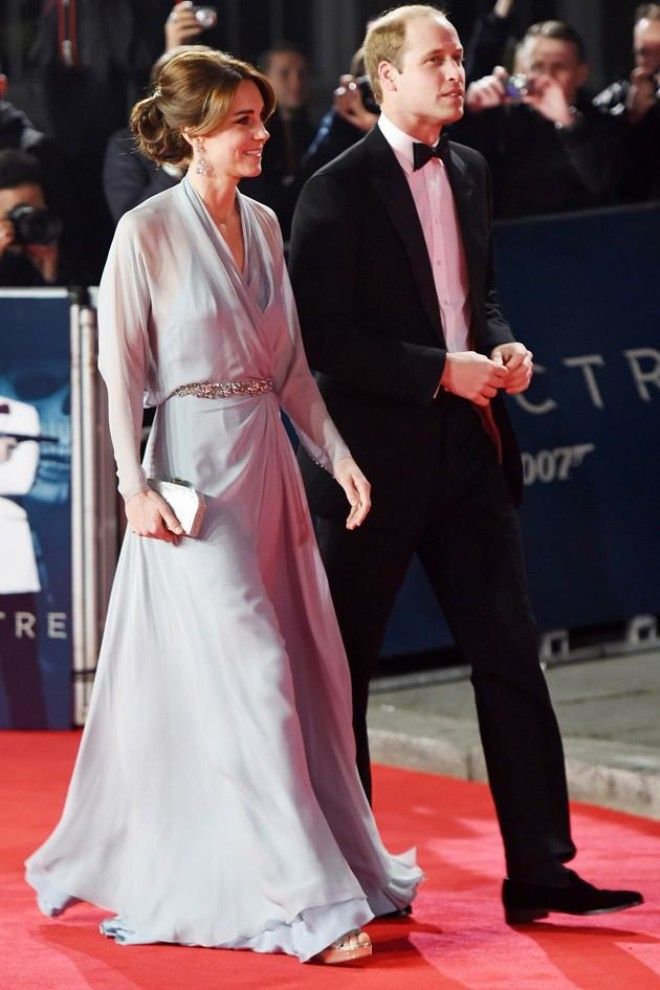 The Duke and Duchess of Cambridge joined the stars on the red carpet last night for the premiere of the new James Bond 007 film SPECTRE staring Daniel Craig! Kate looked stunning in a silk blue gown with Jimmy Choo shoes, and Prince William could have given 007 a run for his money in his smart suit and bow tie!
26 October 2015 – The royals attend a meeting of the Charities Forum at BAFTA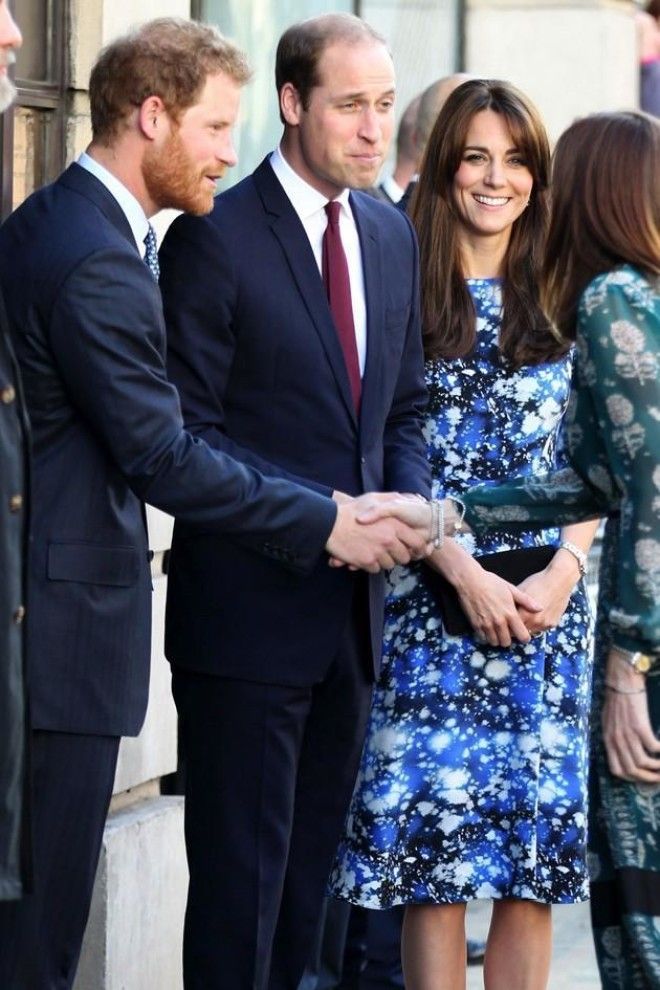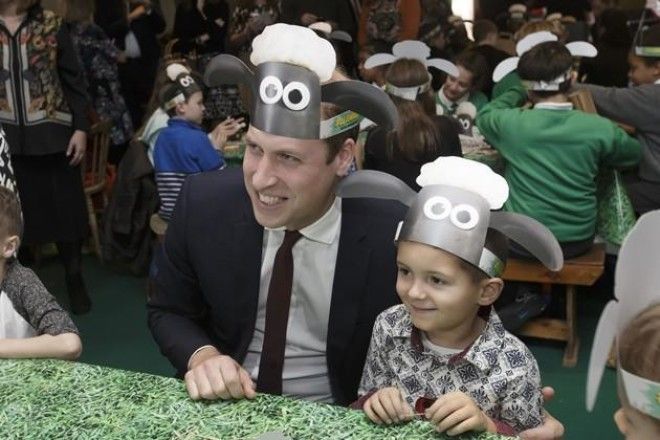 The Duke of Cambridge poses with children and representatives from charities and Aardman Animations, during a meeting of the Charities Forum at BAFTA on Piccadilly in London.
25 October 2015- Cheryl Cole attending the live X Factor shows in London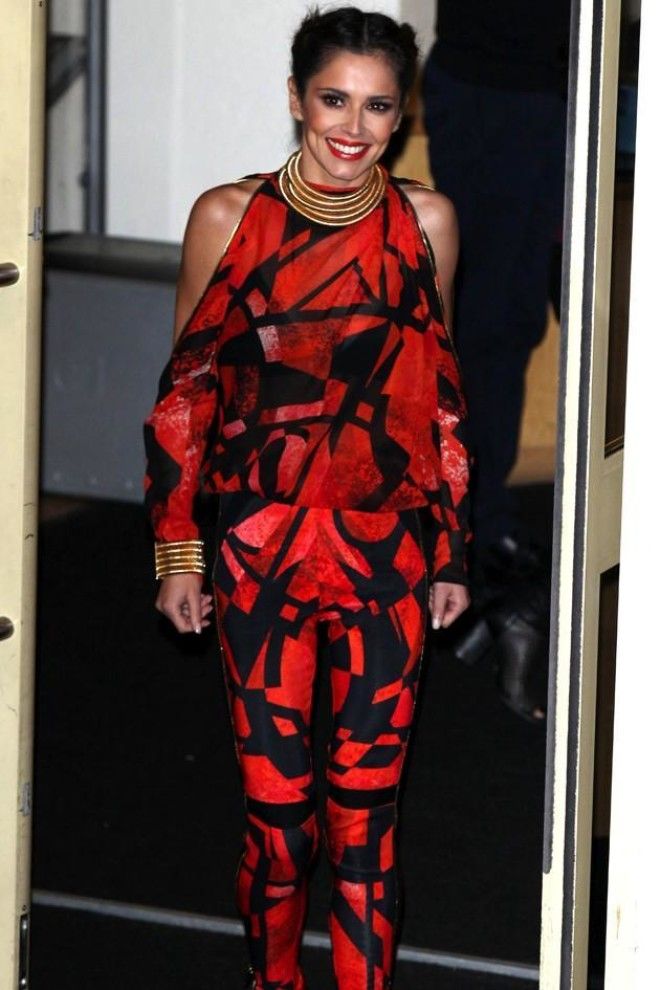 The X-factor live shows are almost upon us! After weeks of rigorous auditions, the new hopefuls are almost ready to face the public live on TV to sing for your votes. By their side, the X-factor judges and mentors are also preparing for the live shows to begin, and were all seen leaving the Fountain Studios in London together this week after filming. Huddled against the cold, Cheryl stepped out in a bold geometric print jumpsuit and statement jewellery, waving to the crowd before hopping into a car with Rita Ora!
23 October – The Duchess of Cambridge joined Prince William on a visit to the Dundee Rep Theatre in Scotland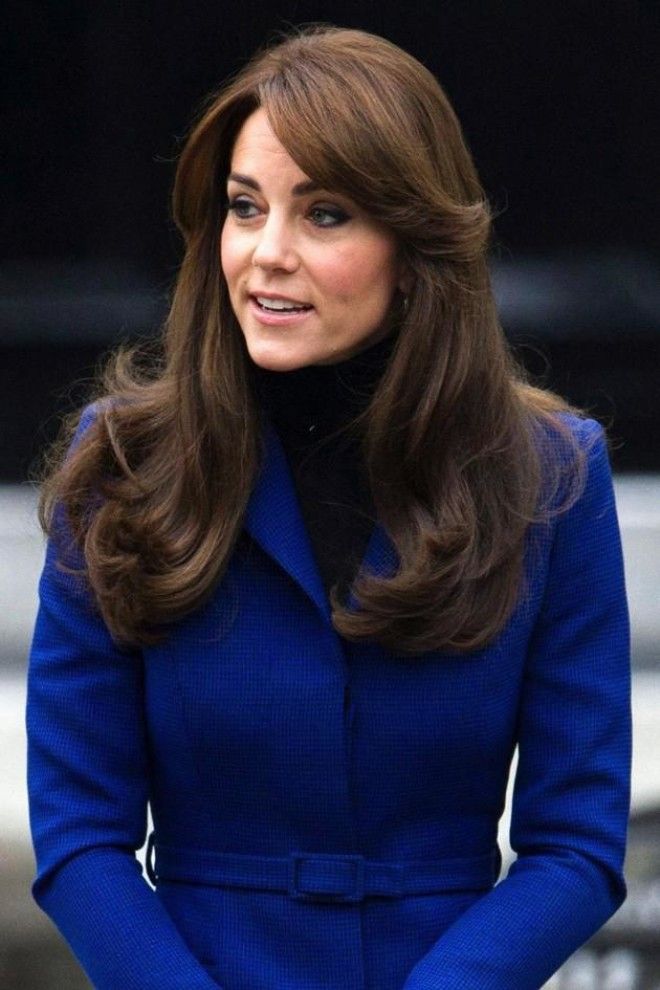 Continuing her parade of stylish outfits this week, Catherine Duchess of Cambridge joined Prince William on a visit to the Dundee Rep Theatre in Scotland today for an arts festival. Wearing a bold blue coat by a Scottish designer, that matched her striking engagement ring, Kate greeted the waiting crowd with her husband.
21 October 2015 – The Duchess of Cambridge wore a gothic glam lace purple dress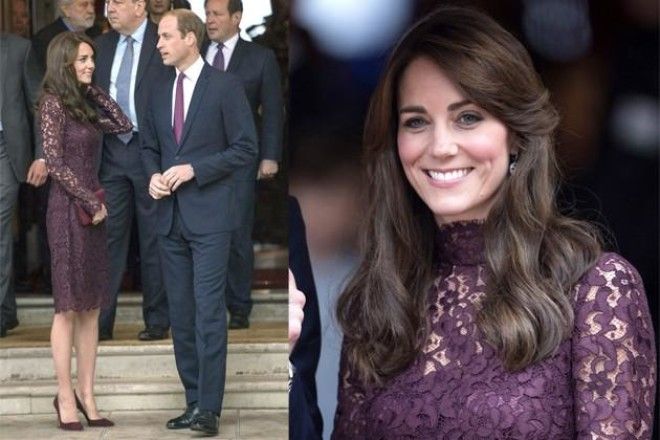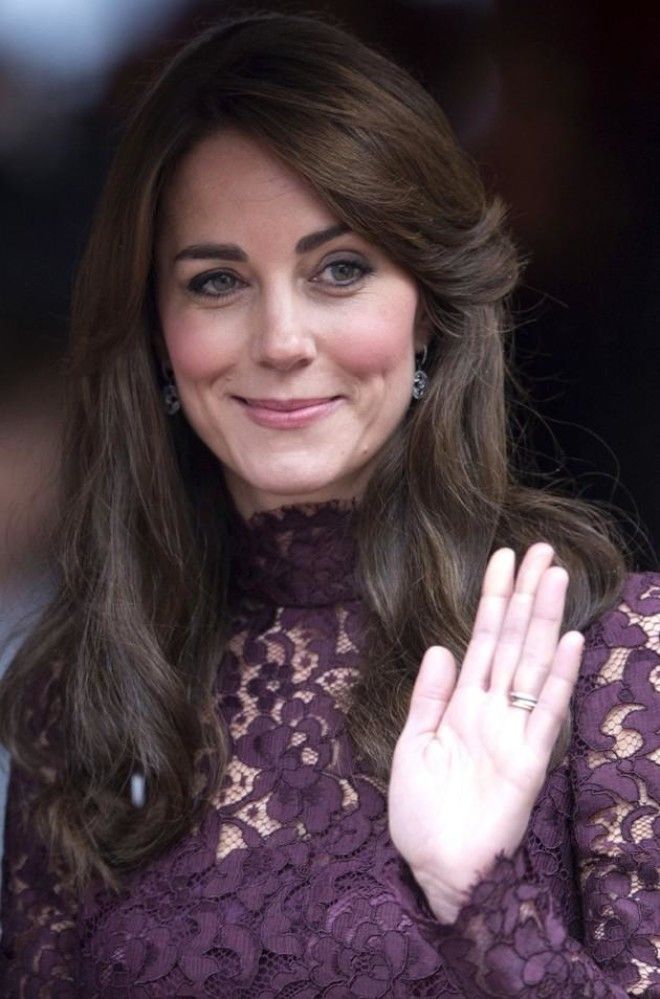 Whilst visiting an exhibition at Lancaster House in London with Prince William in October, The Duchess of Cambridge wore a gothic glam lace purple dress that was meant to celebrate the cultural ties between China and the UK.
8 October 2015 – Meryl Streep attends premiere of Suffragette
Meryl Streep, 66, wowed at the London premiere of her latest film Suffragette in a stunning electric blue gown.
2 October 2015 – Spotted! Claire Danes steps out in Victoria Beckham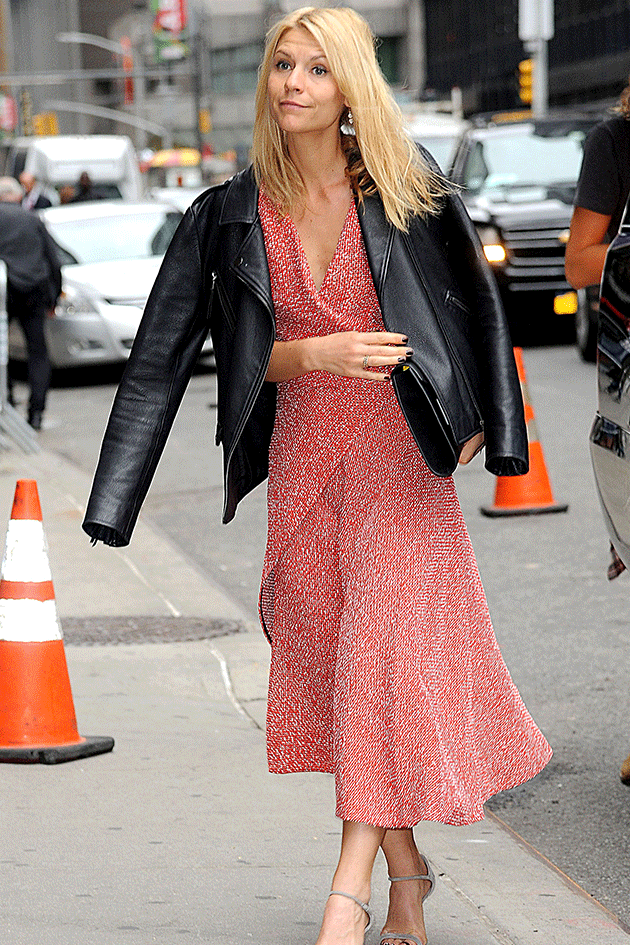 Claire Danes stepped out in this chic textured red and white frock for a TV appearance. Cheryl Fernandez-Versini and Naomi Campbell were also both spotted in Victoria's creations this week.
1 October 2015 – Sarah Jessica Parker stuns in New York at the ballet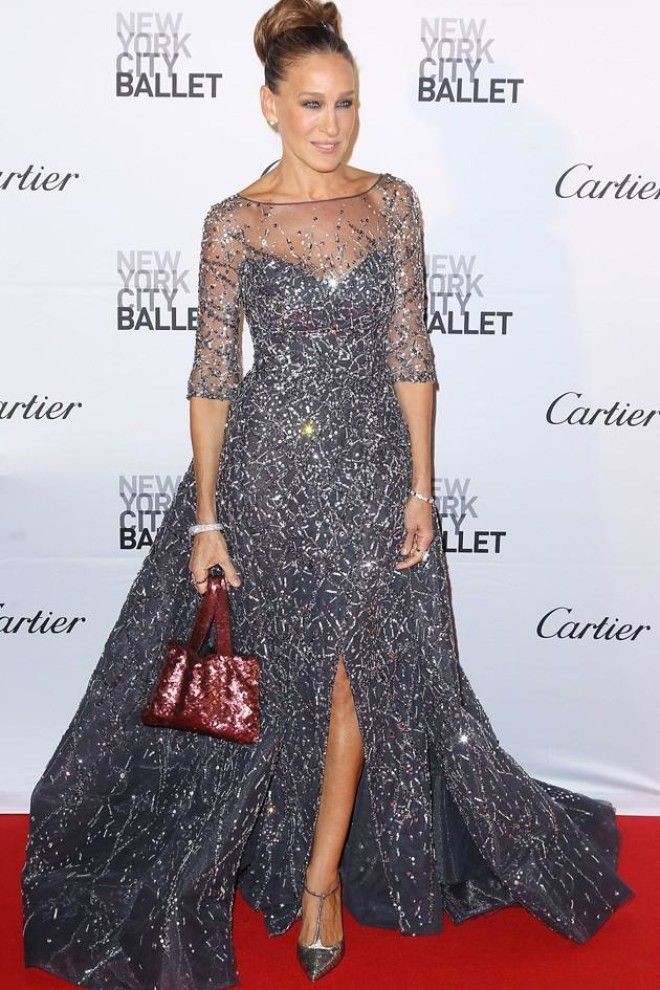 The 50-year-old Sex in the City star wowed in a sparkly Zuhair Murad gown at the New York ballet gala. Just stunning!
24 September 2015 – The Princes get hands on in hardhats…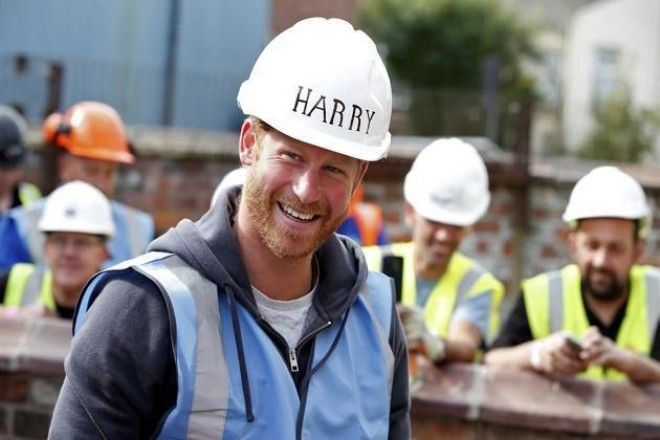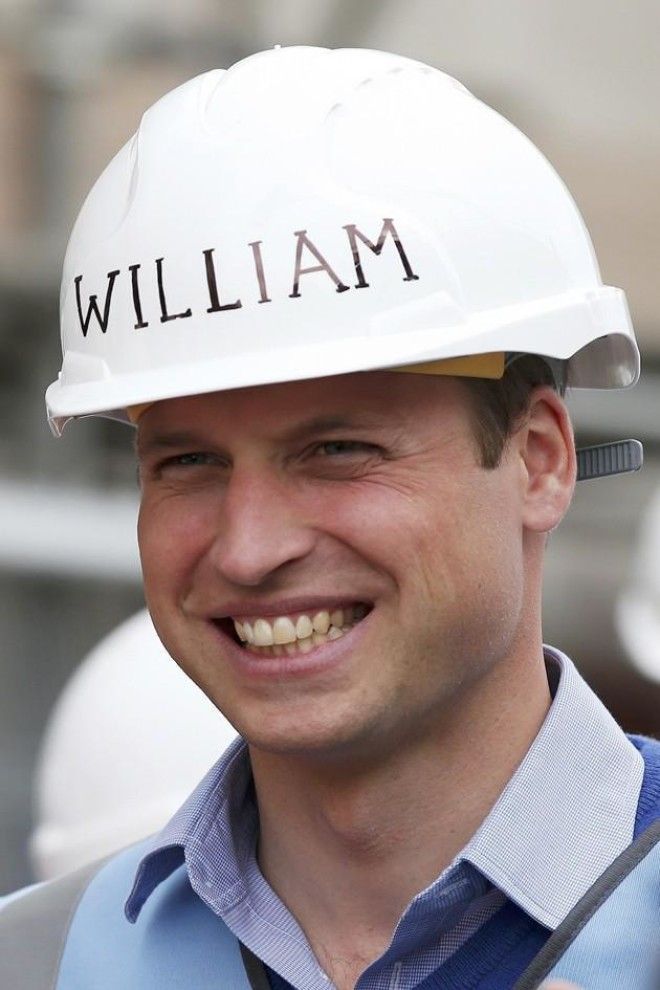 Prince William and Prince Harry visited Manchester on Wednesday where they helped to renovate homes for ex-service personnel as part of the BBC television DIY SOS series.
21 September 2015 – Cat Deeley wows at The Emmy's 2015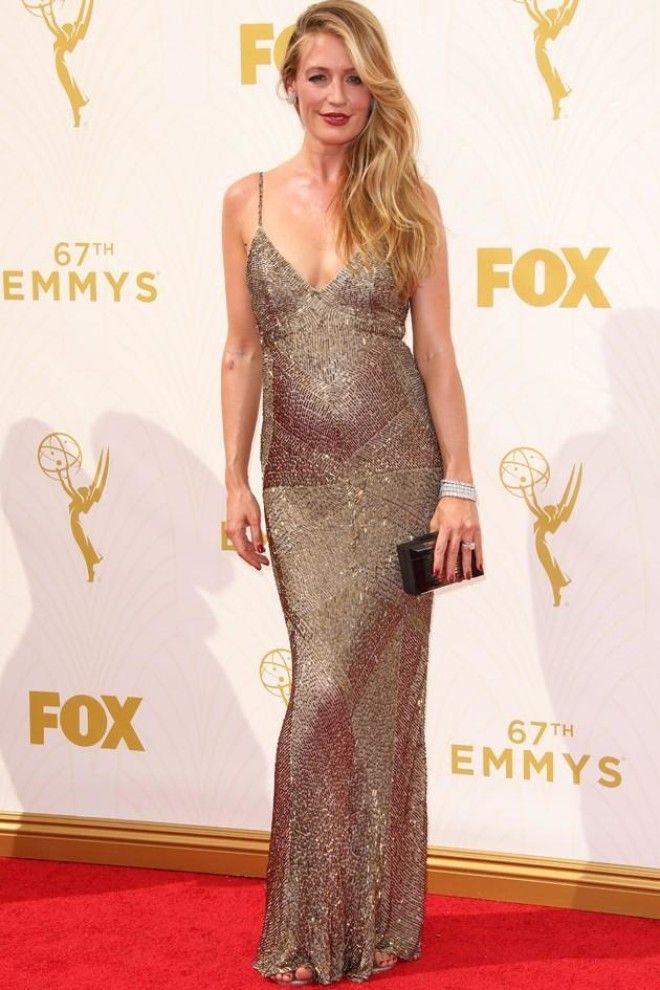 Cat showed off her baby bump in LA. She said, "I managed to squeeze myself in this Monique Lhuillier gown and we had to let the back out a little bit, but the rest is okay!"
17 September – Sharon Stone shows off her amazing figure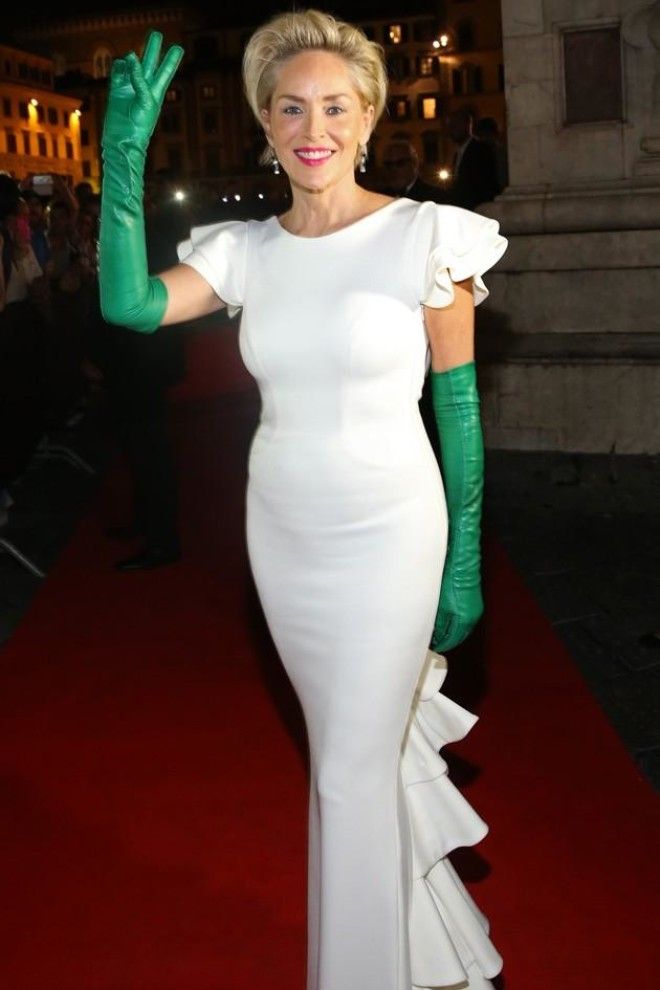 Sharon Stone took to the red carpet in a figure hugging white dress! We love the dress but we are not sure about the gloves – what do you think?
These celebrity photos capture the latest celebrity looks as well as their family moments and behind the scene pics!