Every year, Pantone's Color Institute chooses a "Color of the Year" as a way of trend forecasting and capturing the global zeitgeist.
According to the Pantone website, the annual selection is "a color snapshot of what we see taking place in our culture that serves as an expression of a mood and an attitude."
Since 2000, Pantone's chosen a single color. Last year's selection was earthy, moody Marsala.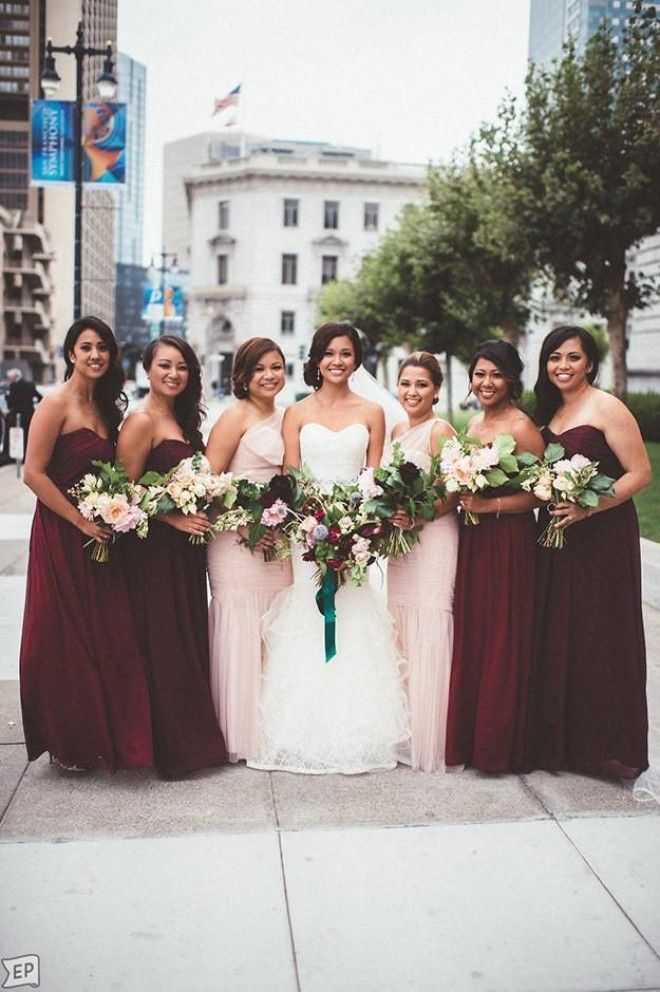 In its official announcement in late 2014, Pantone said Marsala "enriches the mind, body, and soul."
Today, for the first time ever, Pantone announced not one, but
two
colors for 2016: Rose Quartz and Serenity.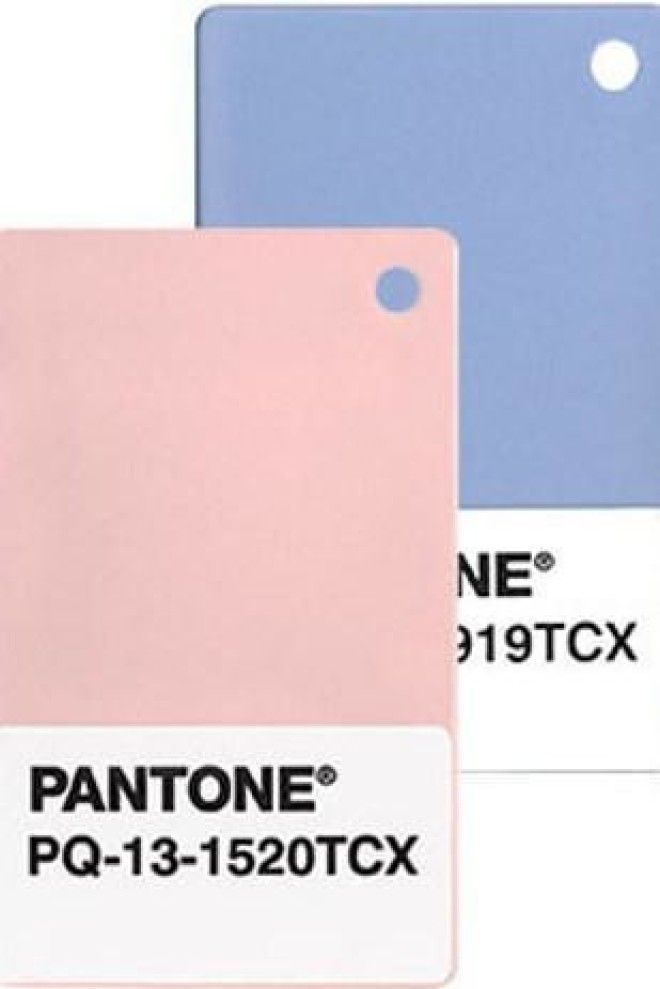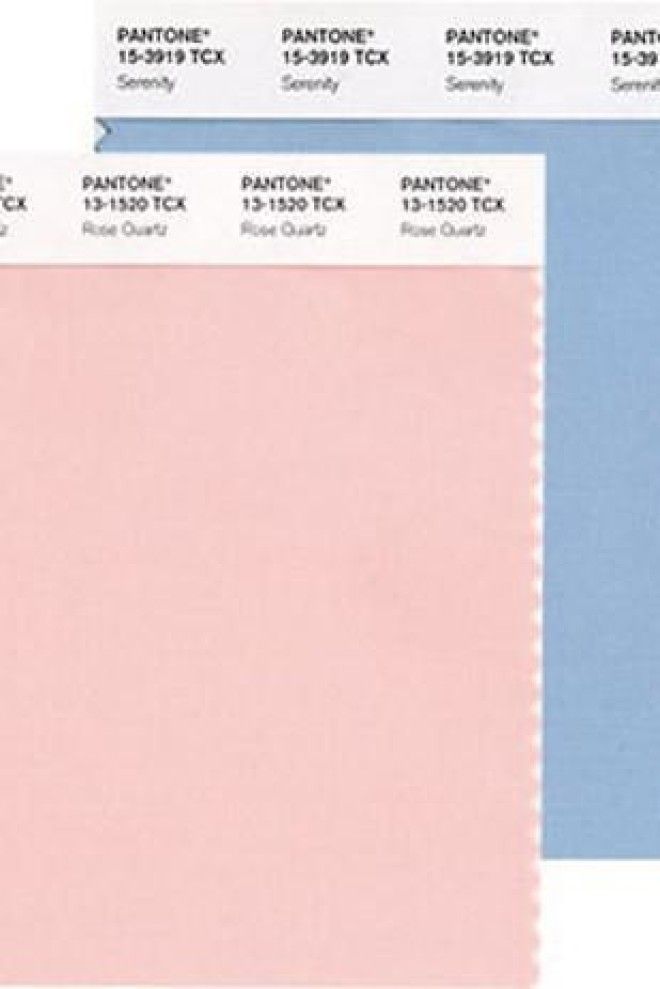 AKA Pantone 13-1520 & Pantone 15-3919, respectively. Say hi, Pantone 13-1520 & Pantone 15-3919! Pantone said in the official release that Rose Quartz is "a persuasive yet gentle tone that conveys compassion and a sense of composure." Meanwhile, "Serenity is weightless and airy, like the expanse of the blue sky above us, bringing feelings of respite and relaxation even in turbulent times."
You may be thinking, "Hey, those look like baby colors," and you're not totally wrong. One of the reasons Pantone picked two colors is to challenge traditional associations between color and gender.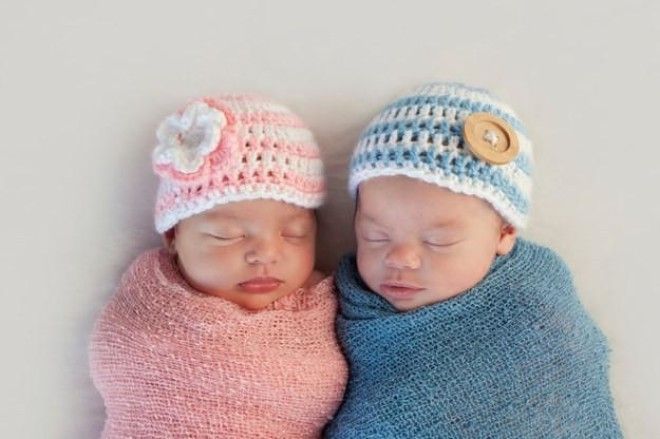 In many parts of the world we are experiencing a gender blur as it relates to fashion, which has in turn impacted color trends throughout all other areas of design," Leatrice Eiseman, Executive Director of Pantone's Color Institute wrote of the decision.
"This more unilateral approach to color is coinciding with societal movements toward gender equality and fluidity, the consumer's increased comfort with using color as a form of expression, a generation that has less concern about being typecast or judged and an open exchange of digital information that has opened our eyes to different approaches to color usage."
Translation: We heard that people are starting to realize that gender is a social construct. So here are two traditionally-gendered colors!
One could argue that choosing
just
Rose Quartz would better achieve that goal because it would send a message that pink is for
everyone
, not just girls, but… hey, what do we know?
In any case, you can expect to see a
lot
more of both of these colors in 2016.
We know at least one person who is definitely into this: