Now that Thanksgiving is over, it's only a matter of time until Christmas and Hanukkah arrive. That's why you need to start preparing, if you haven't done so already. Here are a few holiday infographics to help you get through the season:
1. Holiday Movies

What holiday movies should you watch this year? The info is right here!
2. Holiday Season Gift Guide

Not sure what to buy your friends and family? Take a look at this handy chart for some advice.
3. Festivus

If you've ever seen Seinfeld, you know all about Festivus. If you don't want to celebrate any other holiday, you might as well celebrate this funny one.
4. Holidays by the Numbers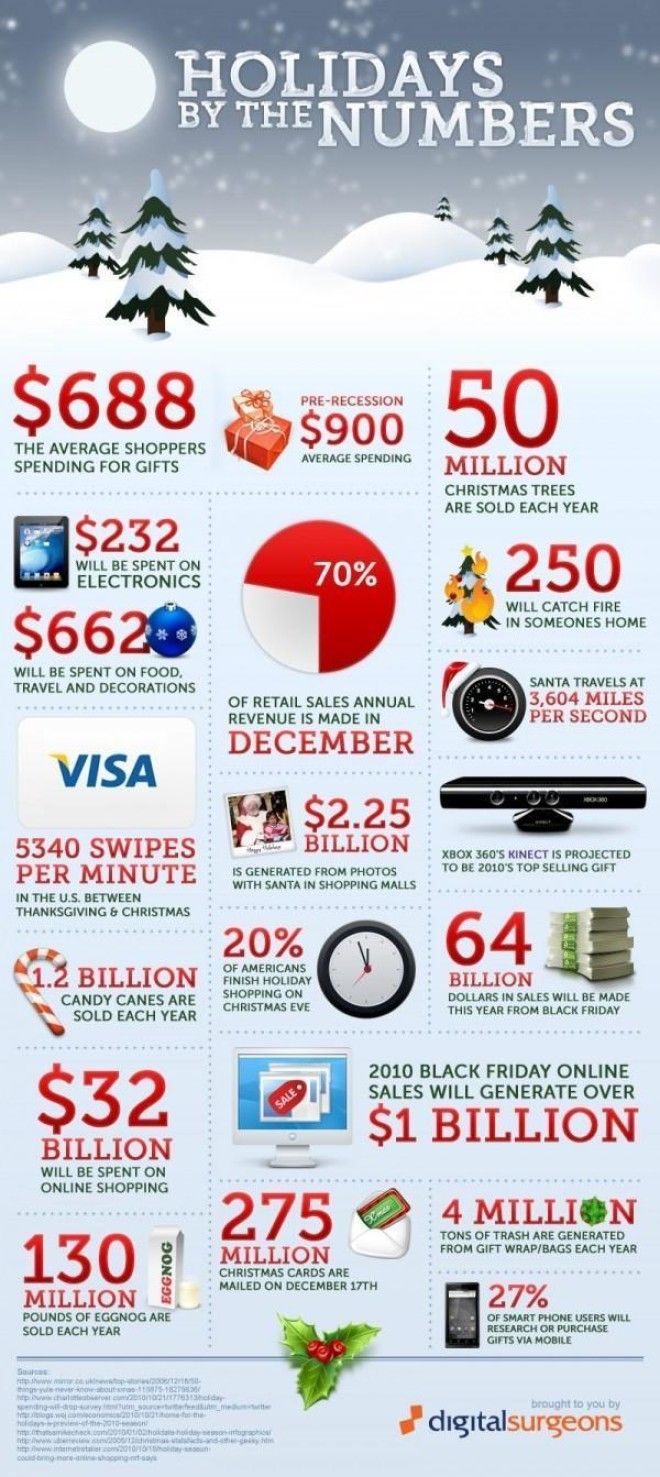 Have you ever wondered how many candy canes are sold each year? What about how fast Santa must travel per second?
5. Holiday Misgivings

Are you thinking about buying someone a gift card for the holidays?
6. Customer Service

Don't you hate how busy it is during the holiday season? Everyone else does, too.
7. Holiday Shopping with Deals

Don't forget to shop online. You might end up saving more money by buying gifts over the internet than you would've if you actually drove down to the mall.
8. Holiday Sales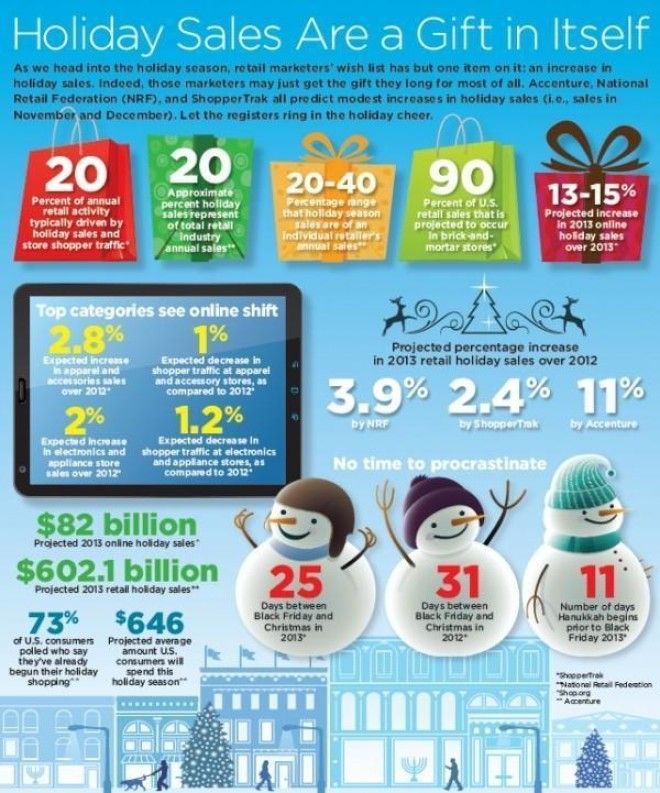 Take a look at those numbers! Holiday sales are the biggest sales of the year.
9. Ways to Green Your Holiday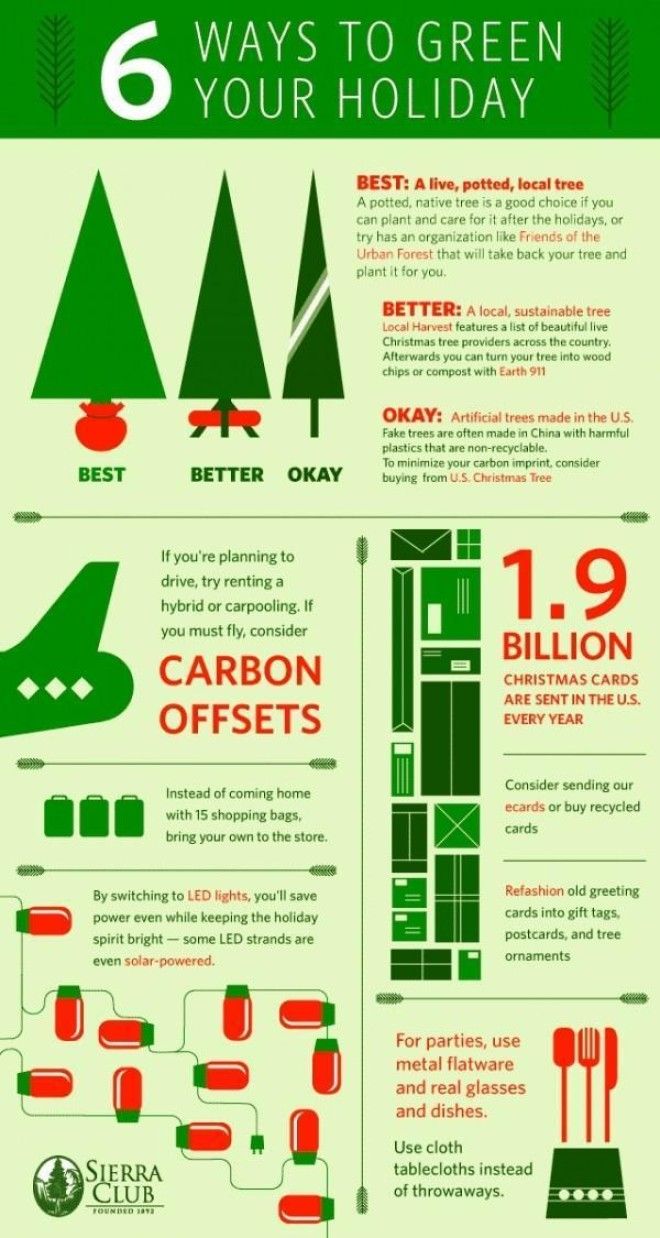 You don't have to ruin the environment. You can buy the right types of trees and send out ecards over the internet instead of through the mail.
10. Shopping

Did you know that most people shop at the same stores every single year? Once they have a good experience, they'll keep coming back for more.
11. Holiday Panic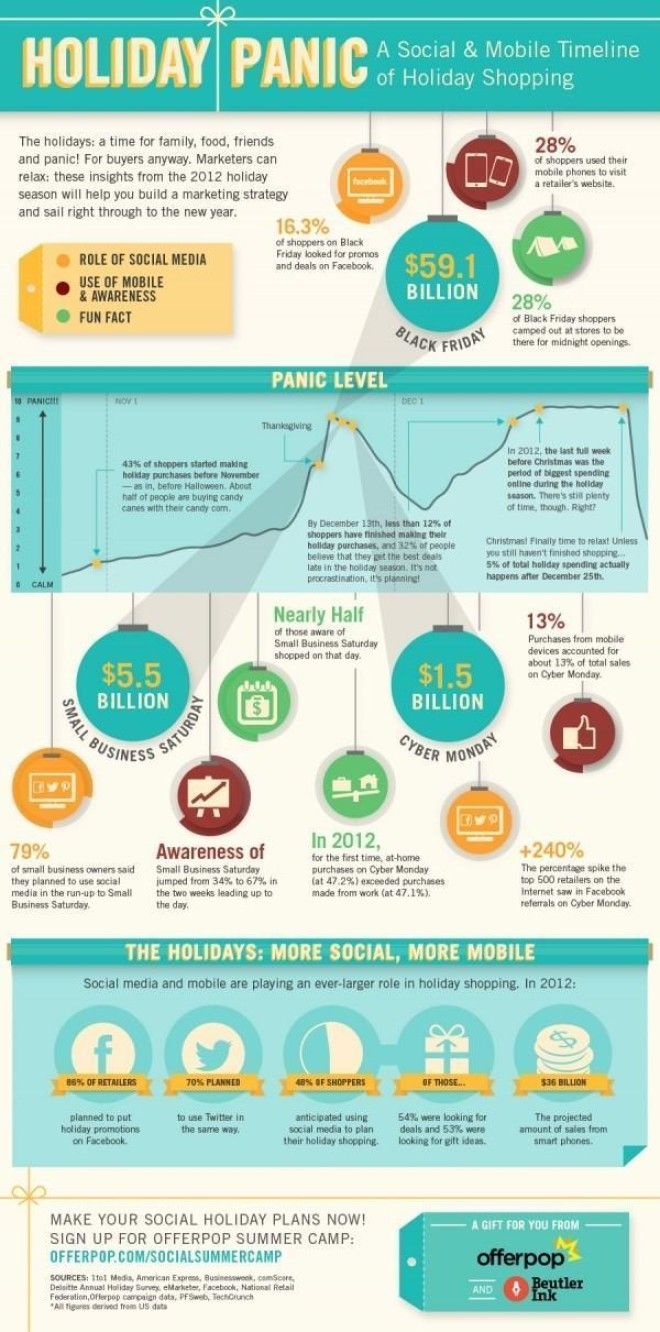 Did you know that social media is playing a huge role in holiday shopping? There are plenty of stores promoting their sales over Facebook and Twitter, after all.
12. Cyber Monday

Believe it or not, cyber monday doesn't hold the best deals. Typically, the best deals come out the weekend after Thanksgiving.
13. Santa's Helpers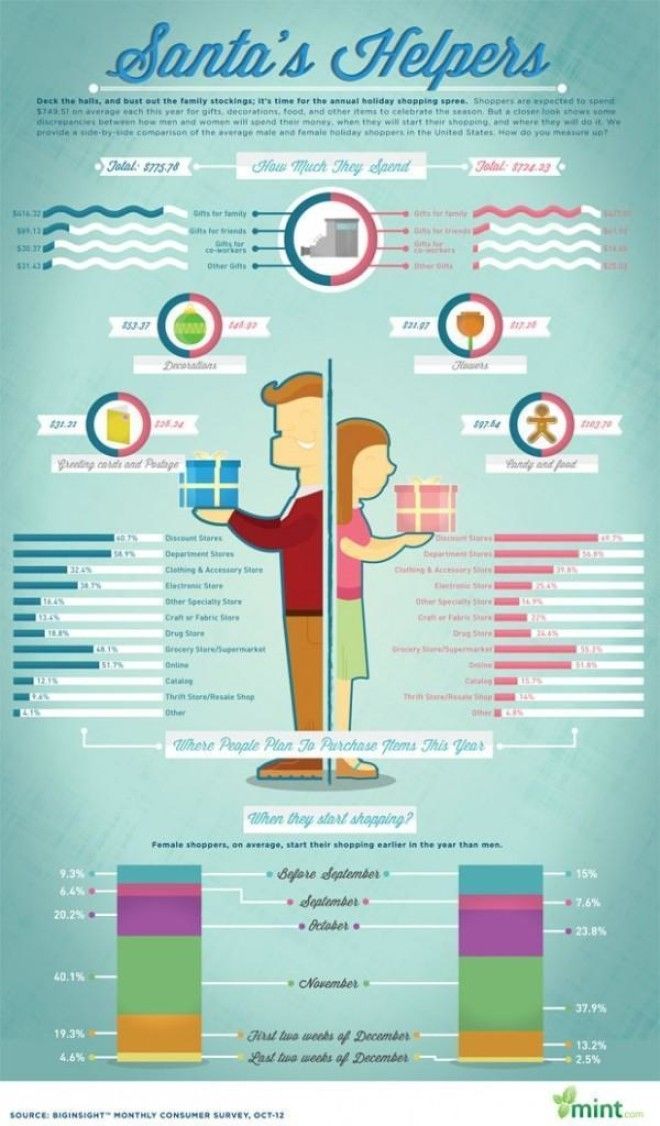 Most people will actually start their shopping in November, but some people will start it in October. Even a smaller group of people will buy holiday gifts back in September.
14. Holiday Shopping
Do you really want to spend all of your money on big businesses? Small ones might be your best bet.
15. Christmas Bugs

You don't want your house to get infested with bugs, just because you put up a tree. That's why you need to be careful, so that your house stays free of insects.
16. The Commerce of Christmas

Ever wonder how much you've spent during winter? Well, when it comes to the average person, $100 dollars will be spent on food and candy. About $20 will be spent on flowers, and almost $50 will be spend on ornaments.
17. How to Say Merry Christmas

America isn't the only place where Christmas is celebrated. If you want to learn how people around the world say "Santa" and "Merry Christmas," now you know. That means you can teach your family members while you're sitting around the table together, opening gifts.