For residents of many cities around the world, the daily morning commute involves a whole lot more than catching a train or getting in the car.
These 21 photos show just how insane commutes can be in some of the world's most crowded cities.
From the millions of rickshaws that swarm the streets of Dhaka, Bangladesh, to the hordes of motorcyclists that fill the lanes of Taipei, Taiwan, here's what some of the worst traffic jams look like around the globe.
A toll station in Beijing, China, is jam-packed with cars as people return home from a weeklong national holiday earlier this year.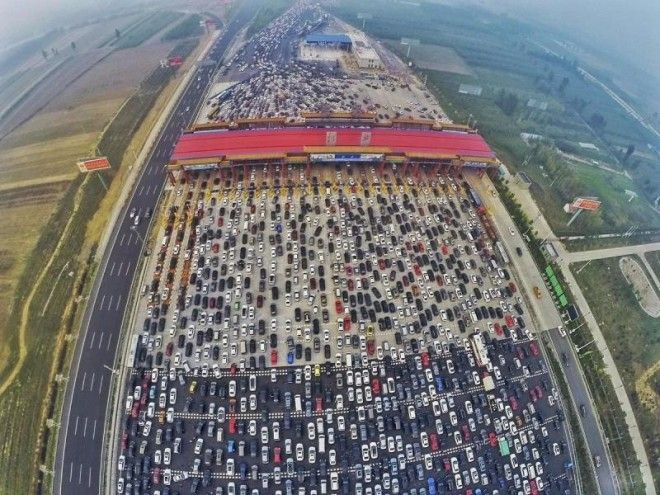 Cars are stuck on the road in Beijing, China, during World Car Day — which encouraged motorists to replace their cars with other forms of transportation — on September 22, 2014.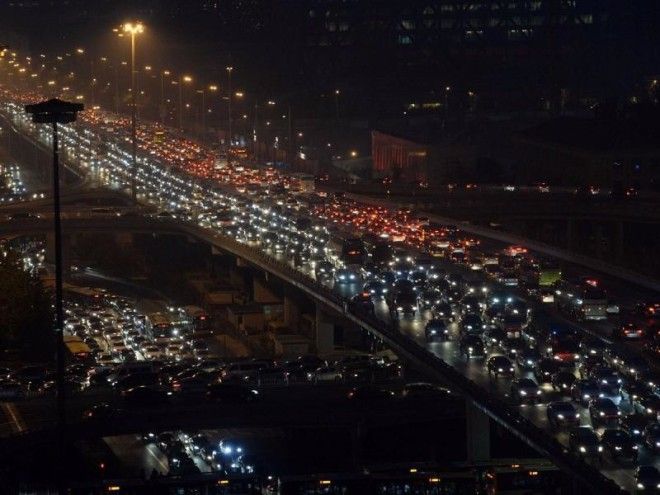 Commuters can be seen waiting for the train at a downtown São Paulo subway station in Brazil. According to Reuters, São Paulo has some of the worst traffic jams in the world, with commuters needing as many as three hours to travel about nine miles.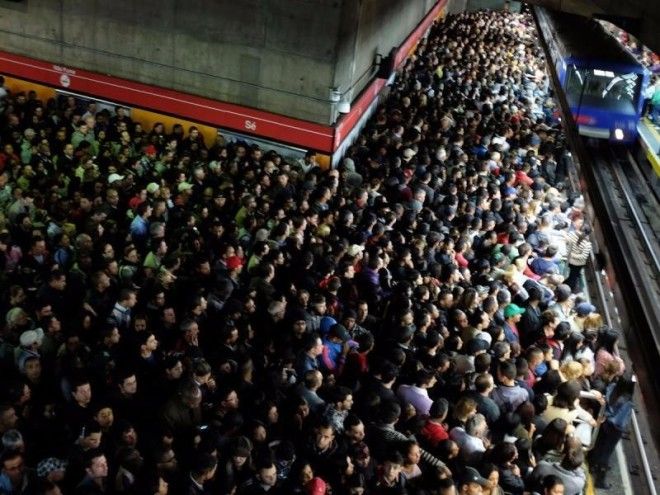 Motorists crowd a junction during rush hour in Taipei, Taiwan. According to the Department of Transportation, motorcycles are the most popular form of private transportation in Taipei, thanks to their convenience, low cost, and accessibility.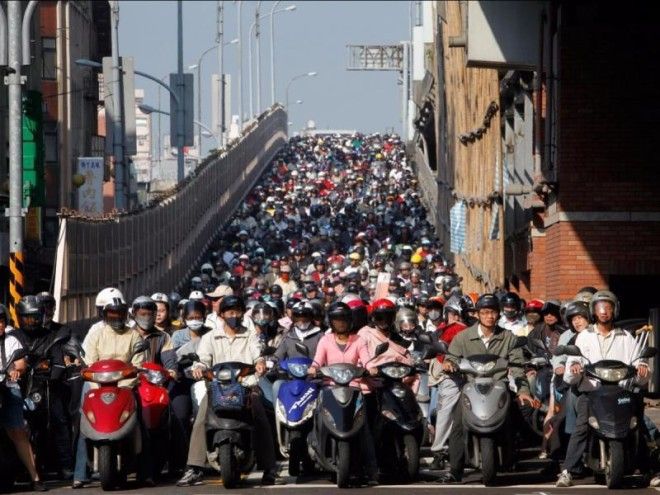 Crowds of people load onto trains preparing to leave Dhaka, Bangladesh.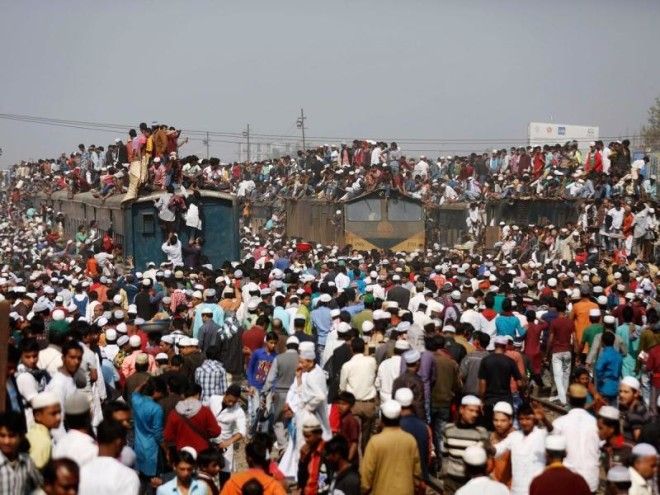 Rickshaws are another popular form of transportation across Bangladesh, with their numbers rising to nearly 3 million in Dhaka during festival times.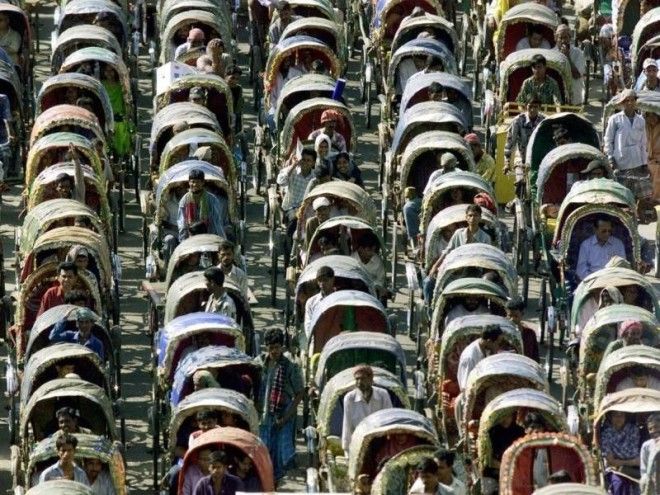 Vehicles are packed together on a highway junction in Xiamen, China.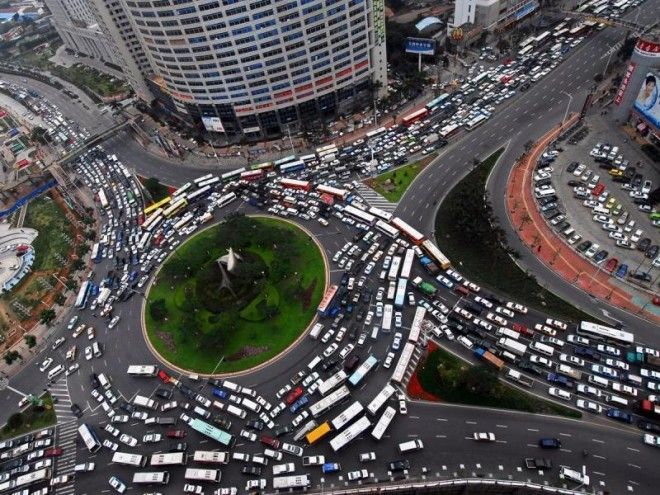 Istanbul's Bosphorus Bridge, which connects the neighborhoods of Ortaköy and Beylerbeyi, experiences a flood of traffic during rush hour. According to a 2014 report from GPS manufacturer TomTom, commuters in Istanbul spend a staggering 125 hours stuck in traffic every year.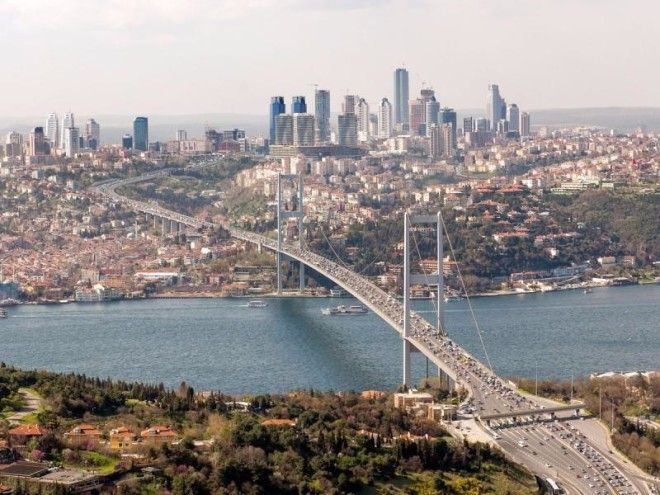 Cars, buses, and motorcycles all play a role in the traffic flow of Ho Chi Minh City, Vietnam. Millions of motorcycles ride through its streets everyday, and cars and buses drive either in the center lanes of two-way streets or in the left lane of one-way streets.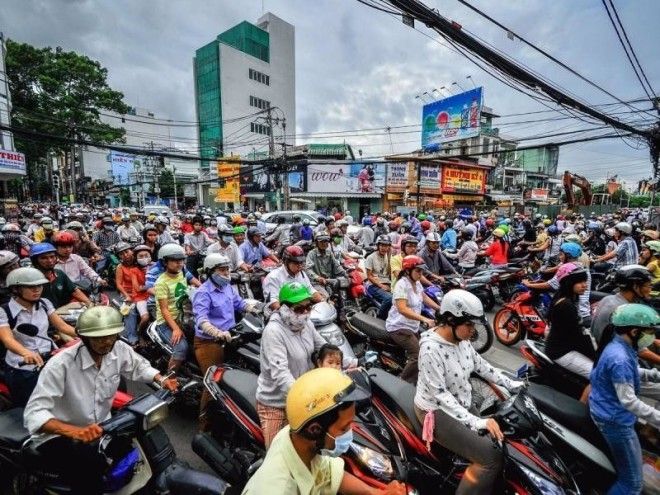 The gridlocked streets of Jakarta, Indonesia, often leave commuters in buses, cars, and motorcycles stranded for hours. According to a study published this year by Castrol, Jakarta drivers had more stops and starts than drivers in any other city. The average driver in Jakarta has to stop 33,420 times per year — more than twice the number of New York.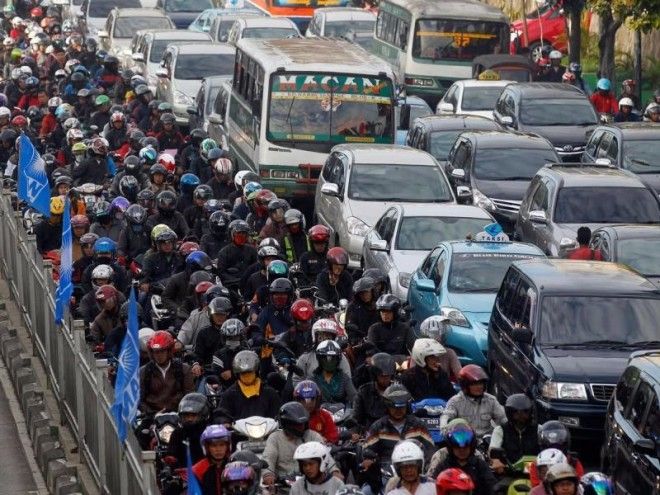 Train commuters are seen holding on to the front and side of an overcrowded train in Soweto, South Africa.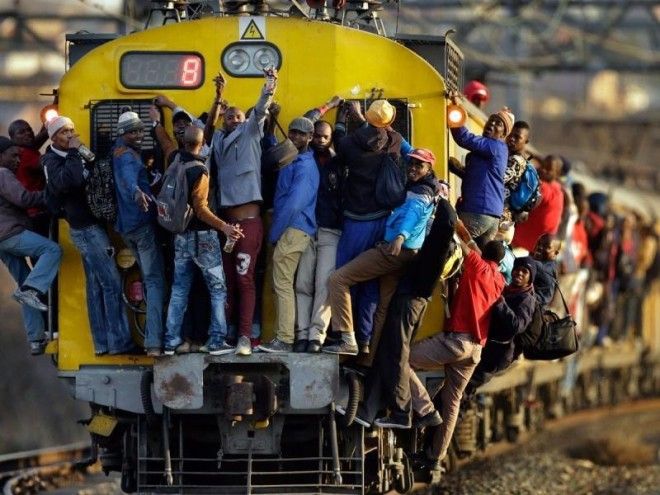 Traffic backs up as hundreds of cars sit, stuck, in the Oshodi area of Lagos, Nigeria. In Nigeria, locals refer to traffic jams as "go-slows," and they are said to occur at any given moment throughout the day.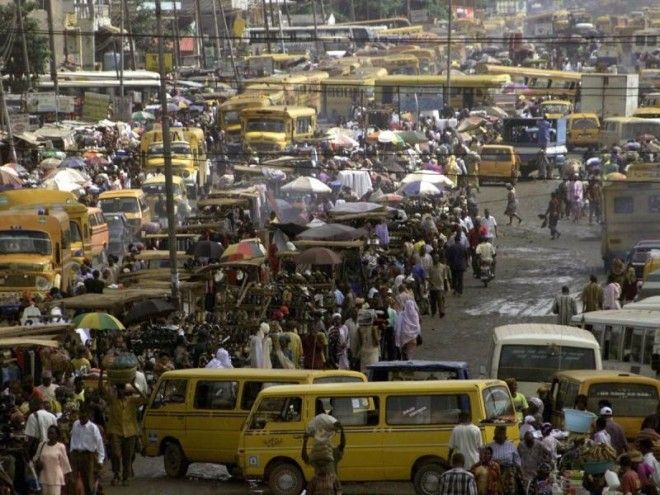 The intersection in front of the Shibuya Station in Tokyo, Japan, is known as one of the busiest in the world, with 2,500 people or more crossing the street at the same time during rush hour. People can be seen coming from all directions, which has become known as "The Scramble."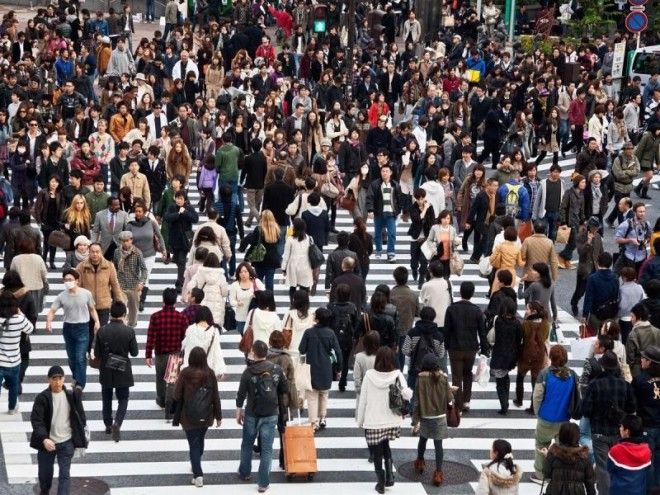 Moscow, Russia, ranked fourth on this year's TomTom's Traffic Index. Pictured here is a traffic jam on Tverskaya Street.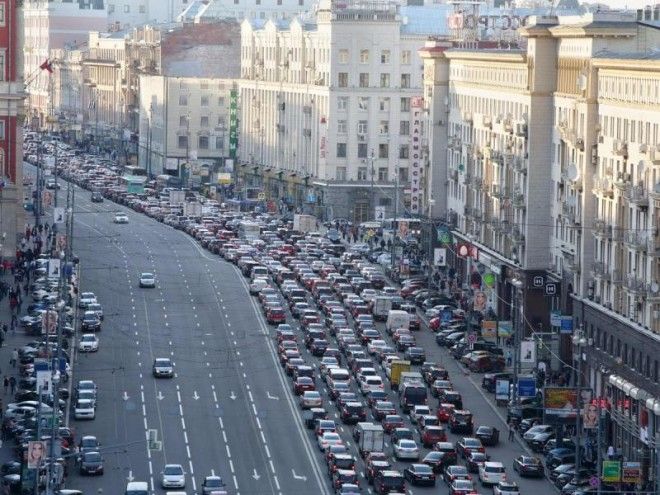 Bangkok, Thailand, is known as one of the world's most congested cities. Efforts are being made to eliminate gridlock, like increased riverboat transportation and the additions of an elevated train and airport link.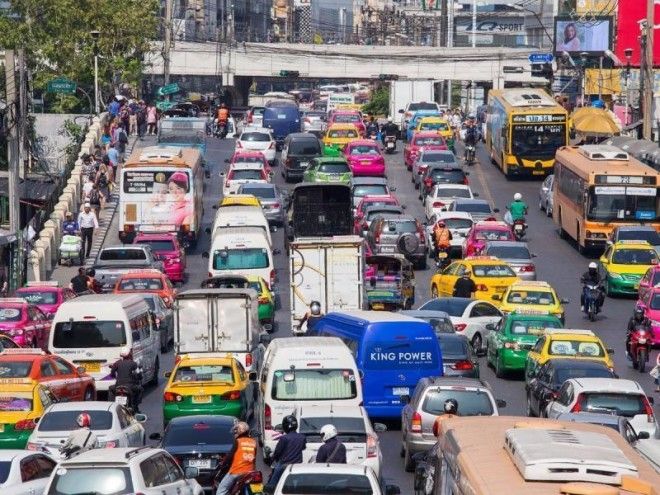 Commuters can be seen waiting to catch a train at a rail station in Mumbai, India.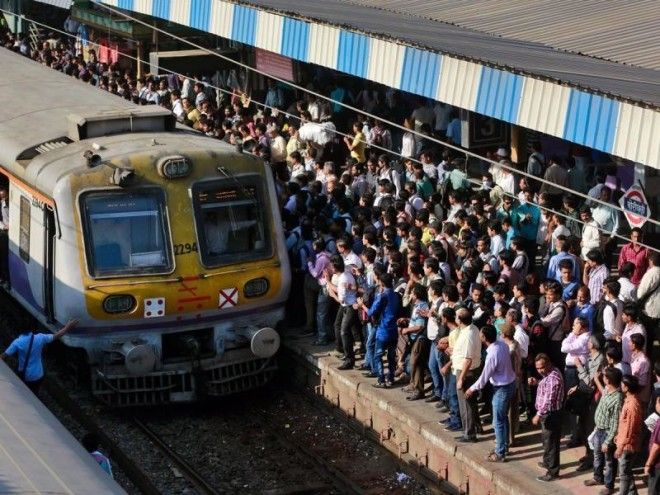 Bucharest, Romania, ranked as one of the cities with the worst traffic jams in Europe.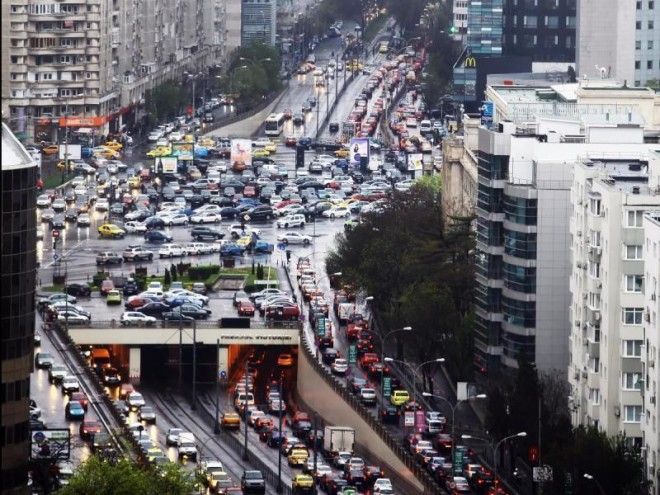 Los Angeles, California, ranked in tenth place on TomTom's Traffic Index. The average 30-minute journey is estimated to take an additional 25 minutes during peak traffic hours.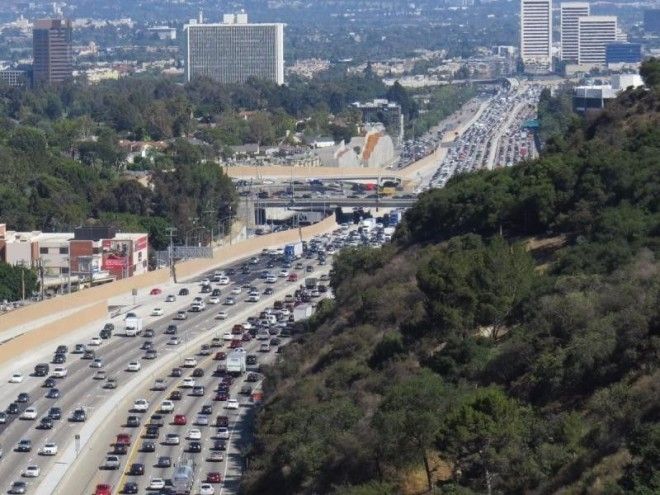 A traffic jam is pictured in Cairo's Tahrir Square. The city is known for experiencing heavy traffic jams and long waits, so much so that a 2013 documentary titled "Cairo Drive" focused solely on the topic.
According to Reuters, the streets of Kabul, Afghanistan, are becoming increasingly blocked by cars and buses, especially as more women sign up for driving classes to escape the physical harassment that can sometimes occur on the city's buses.
Passengers line up to board trains at the waiting hall of the Hankou Railway Station in Wuhan, China.