In a big city like São Paulo, where commute means a few hours in traffic or waiting at bus stations, reading in public transport is a common habit and, also one that should be encouraged. In order to promote reading, Brazil's biggest pocket book publisher L&PM Editores decided to do something different to celebrate World Book Day.
L&PM worked with ViaQuatro Metro to distribute 1,500 free books to daily commuters – 300 of these books came with a little something extra: they double as metro tickets that can be recharged. The action, signed by Agência Africa, was named Ticket Books.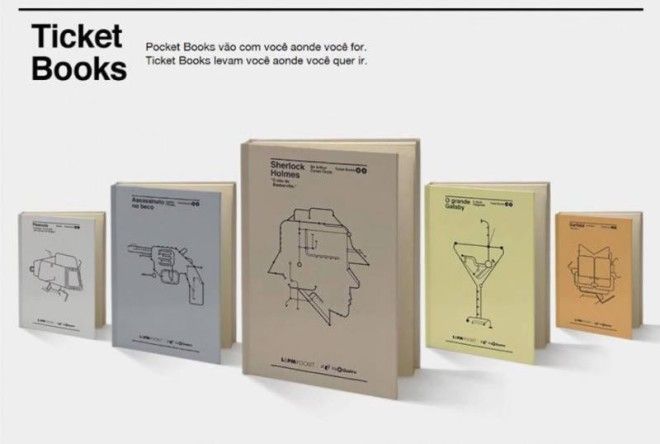 The book covers were created by Ana Novis and Ricardo Matos, inspired by subway maps from different parts of the world. The collection consists of 10 books for children and adults:
Peanuts: Friendship. That's What Friends Are For
by Charles M. Schulz,
Garfield: Sorry
by Jim Davis,
Hundred Love Sonnets
by Pablo Neruda,
The Great Gatsby
by F. Scott Fitzgerald,
The Art of War
by Sun Tzu,
Sherlock Holmes: The Hound of Baskerville
by Sir Arthur Conan Doyle,
Hamlet
by William Shakespeare,
Murder Alley
by Agatha Christie,
Chives In Trouble!
by Mauricio de Sousa, and
Quintana Pocket
by Mario Quintana. The popularity of this project has been such that they are now planning to take it to other cities throughout Brazil.