Christmas is a time for joyous celebration and good tidings, but it's also the
perfect
time for extravagant, spirited creations to shine.
And I'm not just talking about families putting up vivid Christmas light displays in their backyards.
Many have endeavored to set up fabulous structures this holiday season — like this DIY-er who transformed her home into a candy-themed winter wonderland!
But I had never been more awestruck by a building than the one you're about to see.
Back in June, PNC Bank collaborated with a local bakery to build the most magical-looking branch in Philadelphia — and the results are absolutely stunning!
Constructed entirely of gingerbread and a combination of sweets, this amazing bank has a fully functioning ATM and customer service center.
Step inside the world's first "gingerbread bank," and see how beautifully it glimmers inside!
Would you ever do your banking at an all-candy ATM? Let us know your thoughts in the comments below!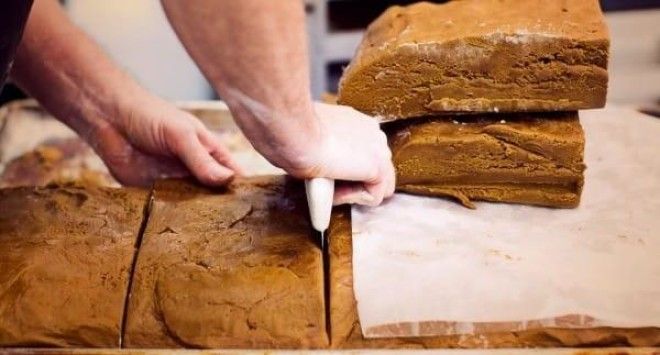 Gingerbread is perhaps one of the most essential foods of the holiday season.
Popular across countries from the States and the U.K. to New Zealand, the ginger nut (as it is also commonly called) is typically a biscuit snack food flavored with ginger.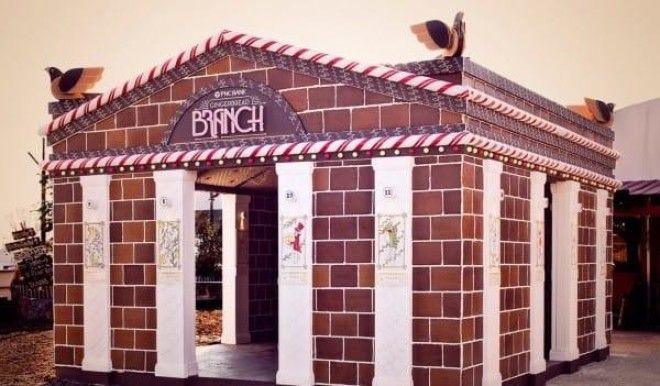 Inspired to use the delicious and festive ingredient, PNC Bank teamed up with Philadelphia's Bredenbeck's Bakery to mold a life-size, fully functioning branch entirely out of gingerbread.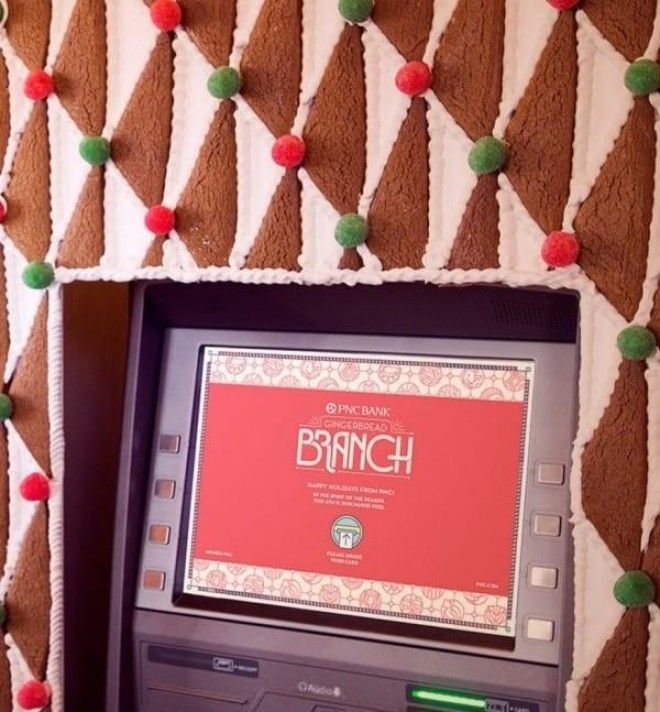 Bakers and pastry artists started planning back in the summer, but the incredible structure took only four days to build. Standing 12 feet tall, the branch used over 5,000 lbs. of
real
gingerbread. Inside, there's a working ATM coated in gingerbread, frosting, and gumdrops.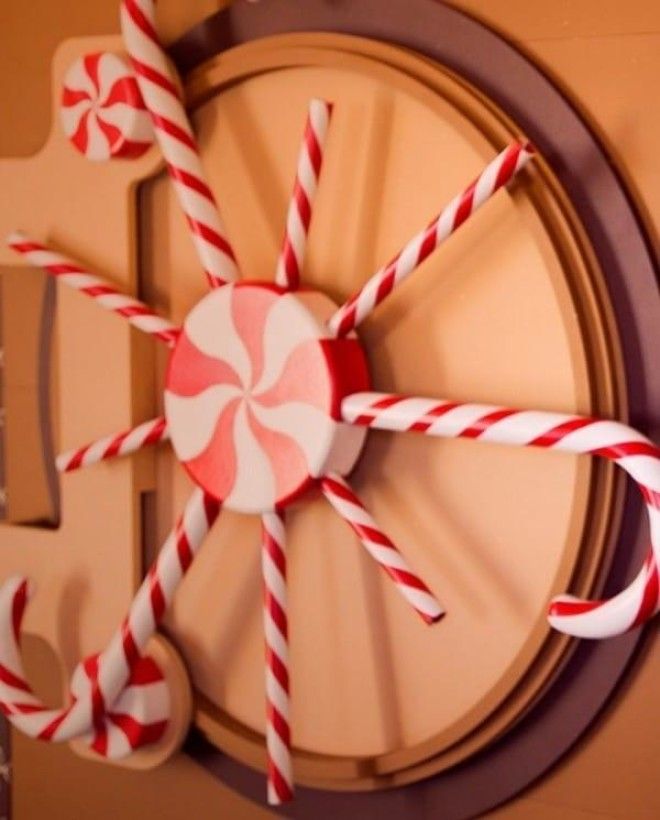 While playful and toy-like, the bank provides actual services to its customers, who come to withdraw money and open new accounts.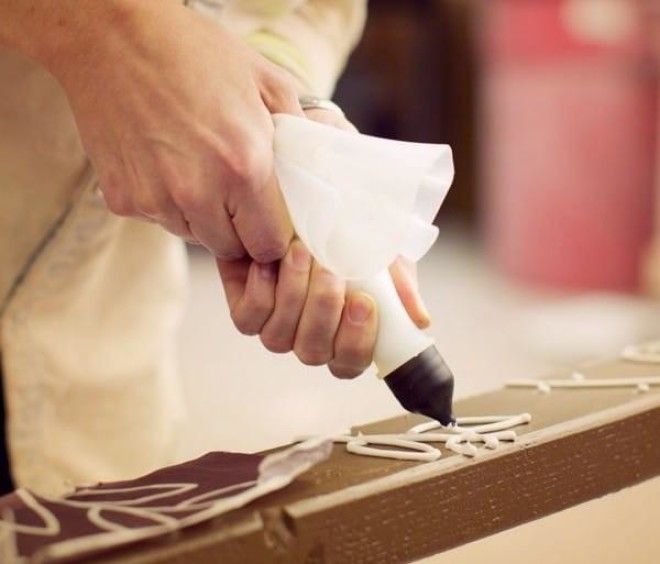 And though technically made of large slabs of cookies and candy, the bank is super-durable, and it is even weatherproofed to withstand the harsh Northeastern winter.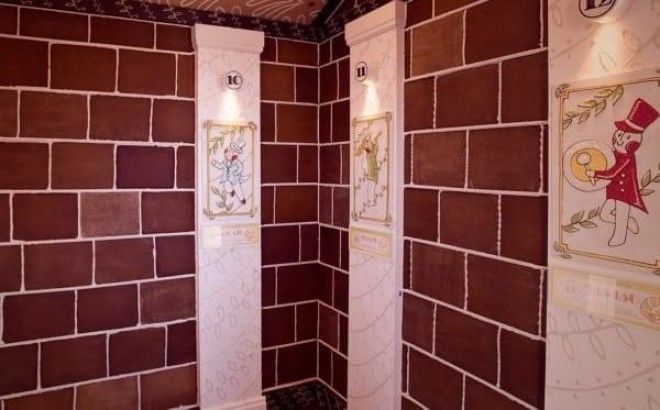 "We felt strongly that the branch read as 'bank,' not a gingerbread house," Jeremy Bernstein, Group Creative Director at Deutsch, Inc., told Adweek.
"[Our design team] drew inspiration from other great Art Deco buildings like the MetLife Building, Rockefeller Center, and the Chrysler Building."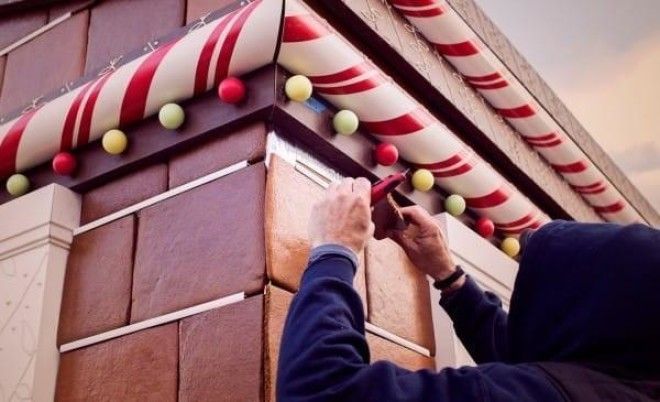 The resulting design was pretty phenomenal.
Coated on all sides by rich colors, bold geometric shapes, and beautiful ornamentation, the bank has attracted more than 5,000 visitors since its debut.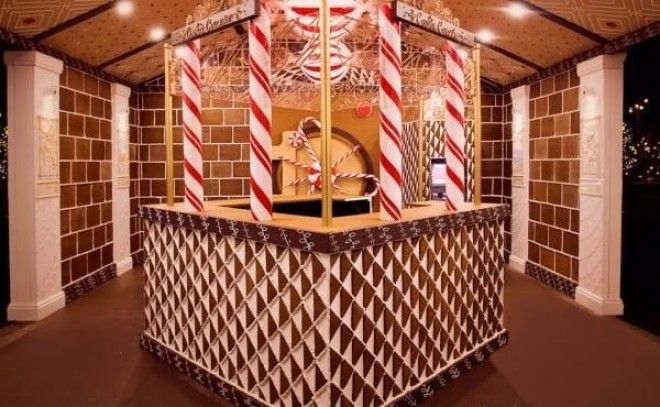 Inside, there are 12 custom-made illustrations of each of the gifts from
A Christmas Carol
, the famous novella by Charles Dickens.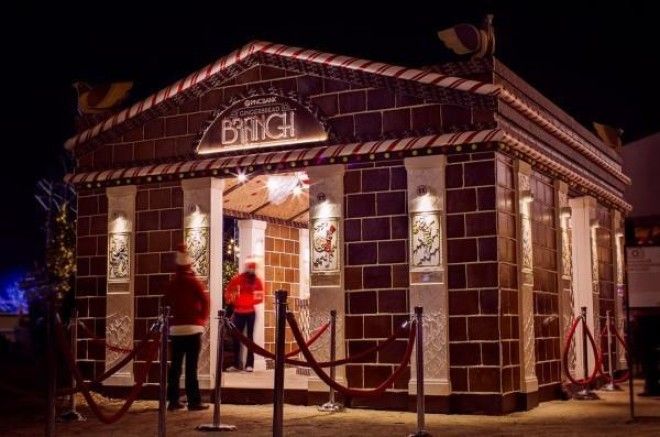 Customers can find out how much each of the gifts cost this year by looking at the bank's famous annual Christmas Price Index.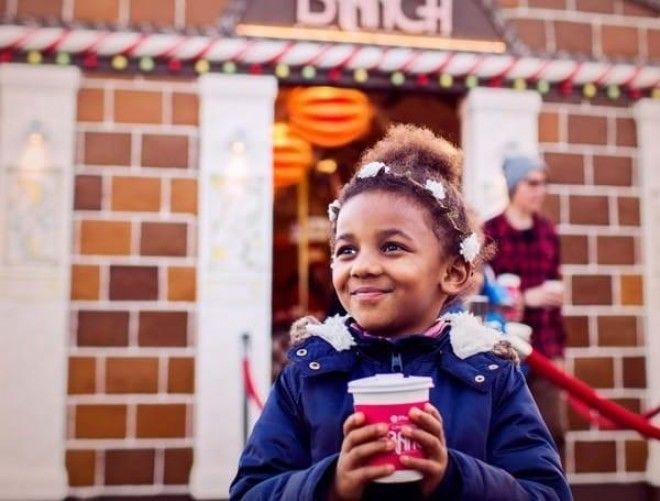 The branch even invited first-time visitors over for free hot chocolate and cookies when it first opened to the public!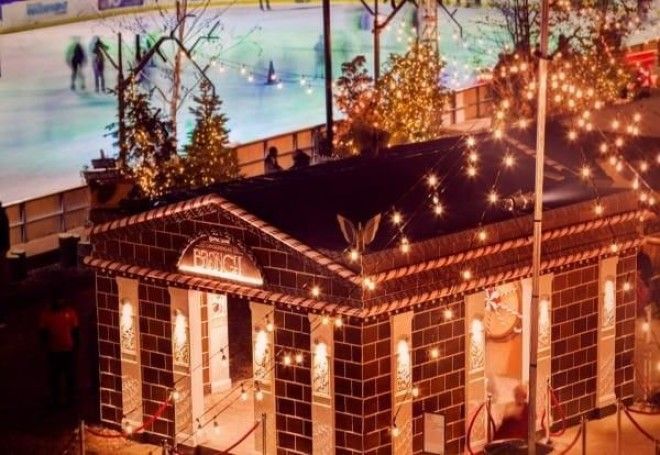 We thought this gingerbread bank was an absolutely genius design, and can't wait to see it built again next year!