It's getting close to Christmas so you're probably preparing to hang your stocking by the chimney with care. You don't always have to hang the same stocking though. If you want something new and fun for yourself and your family, there are lots of fun ideas here that give you a big stocking for all your loot and a festive thing to hang in your home for the holidays.
1. Monogram Stocking
Via Christmas Stockings Tutorial - Sew
An initial is a really cool way to identify which stocking belongs to who.
2. Handmade Quilted Stockings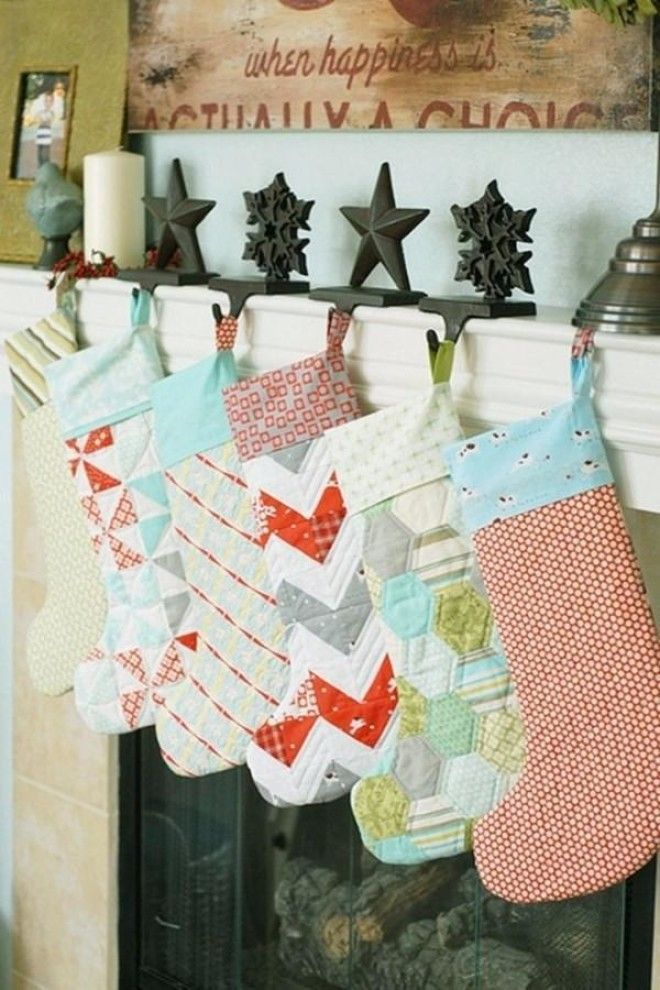 Via 12 DIY Christmas Stockings–Handmade Holiday
Got the quilting gene? Quilted stockings are really fun.
3. Sweater Stockings
Via 10 Ways to Repurpose an
Repurpose an old sweater into your new Christmas stocking.
4. Traditional Stockings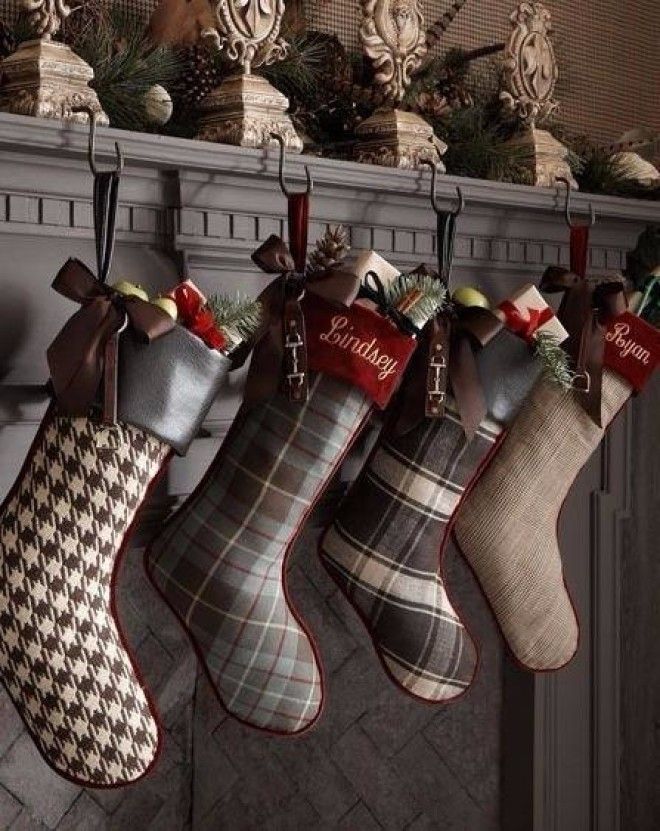 Via 10 Preatty Christmas stockings for
Use plaid or houndstooth fabric to create these festive stockings.
5. Embroidered Felt Christmas Stocking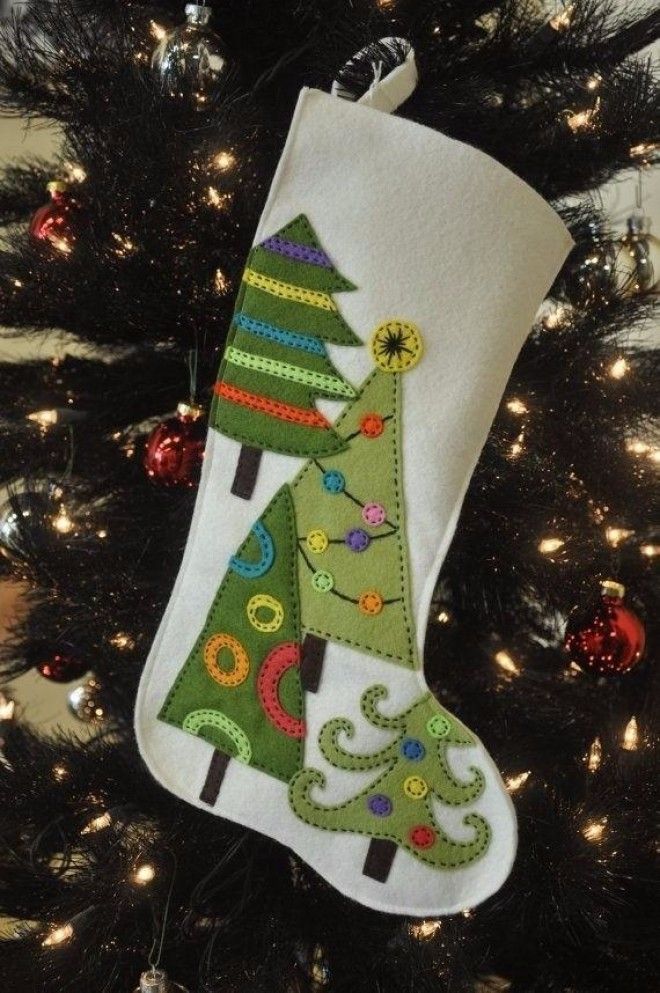 Via Craft Project: Christmas Stocking
Isn't this cute?
6. Patchwork Stocking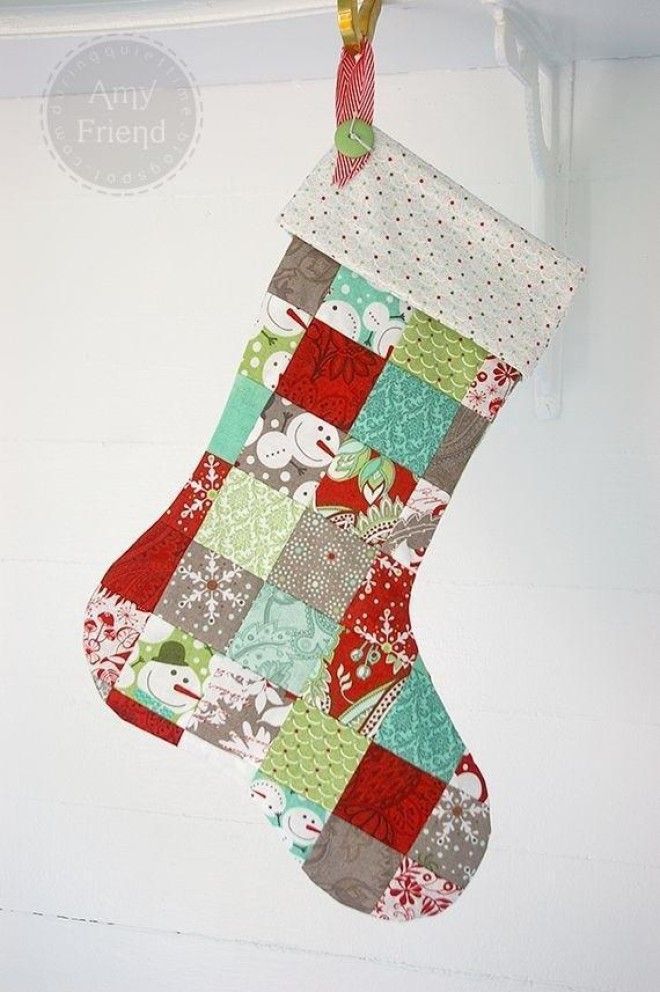 Via Christmas Stocking Tutorial FabricWorm
Use up your fabric scraps to make this cool stocking.
7. Use Neutral Colors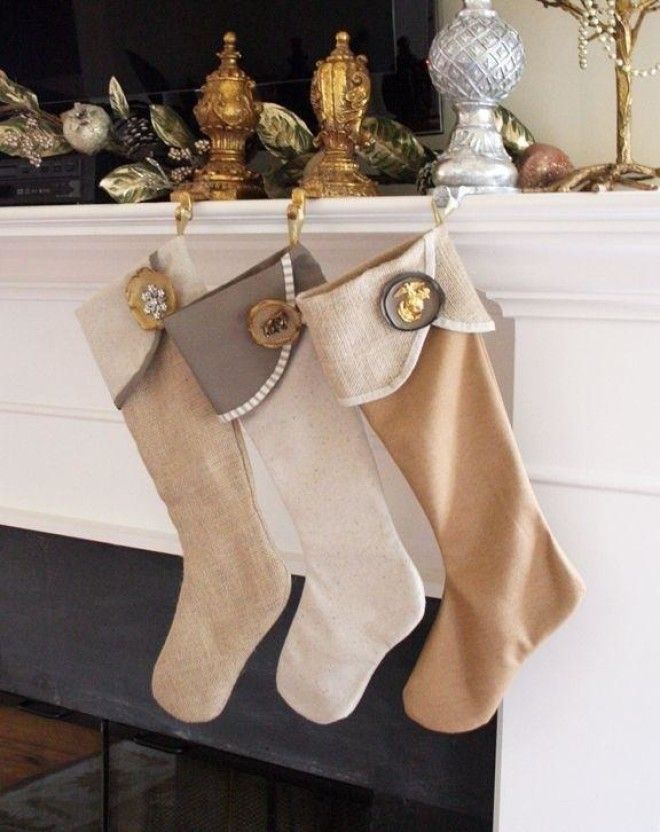 Via 6 Weeks of Holiday DIY
There's no rule that says you have to use red and green to make your stockings.
8. It's All in the Details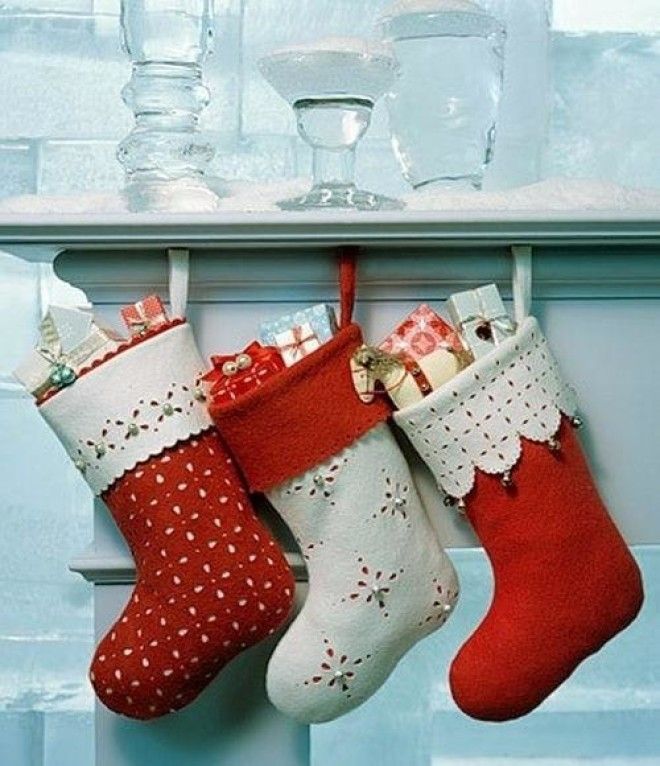 Via Top 10 Interesting DIY Christmas
Could you do something like this?
9. Old Sweaters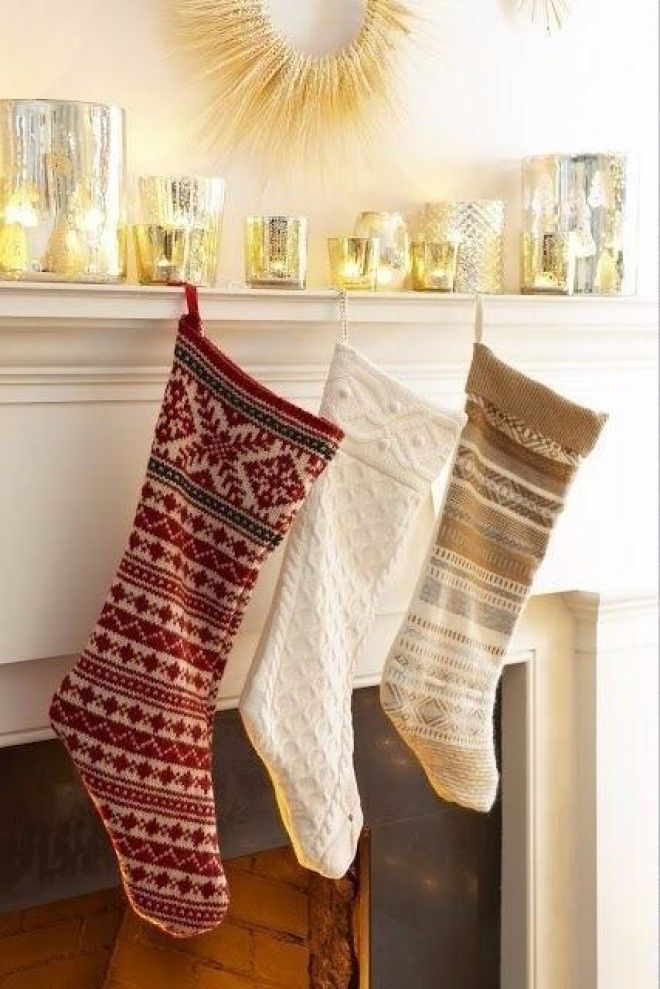 Via From Sweater to Christmas Stocking
Here's another great way to use up some old sweaters.
10. Denim Stocking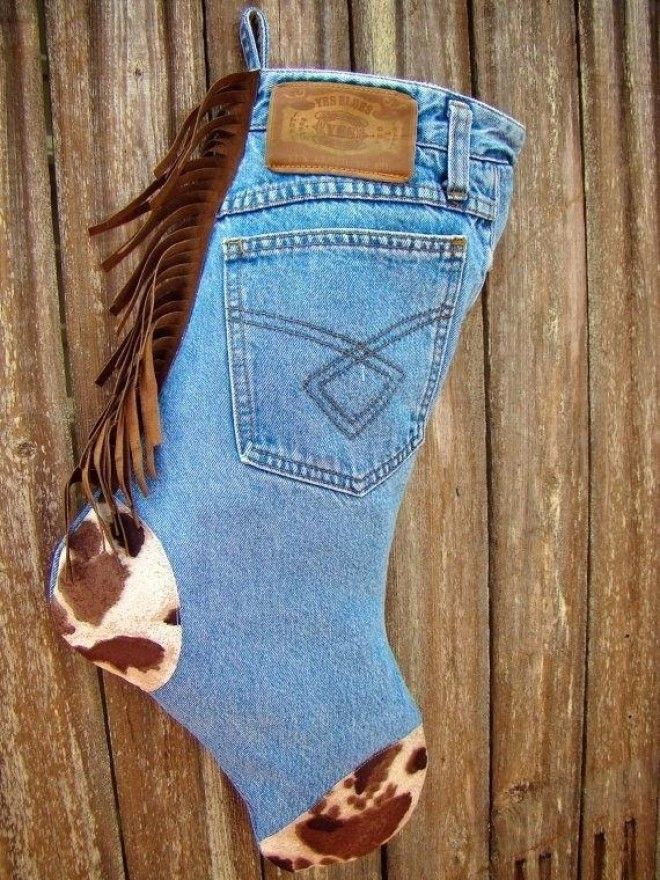 Via Embroidery Library - Machine Embroidery
Use an old pair of jeans to make this cool stocking.
11. Festive Fabrics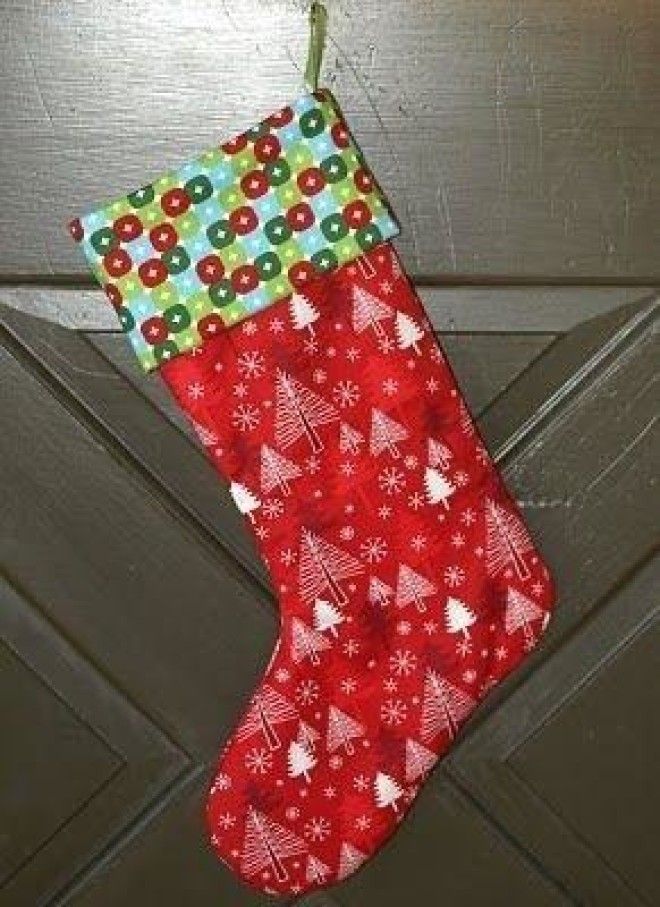 Via Christmas Stocking Tutorial FabricWorm
Festive fabrics are always a great option when you're making stockings.
12. Wool Christmas Stocking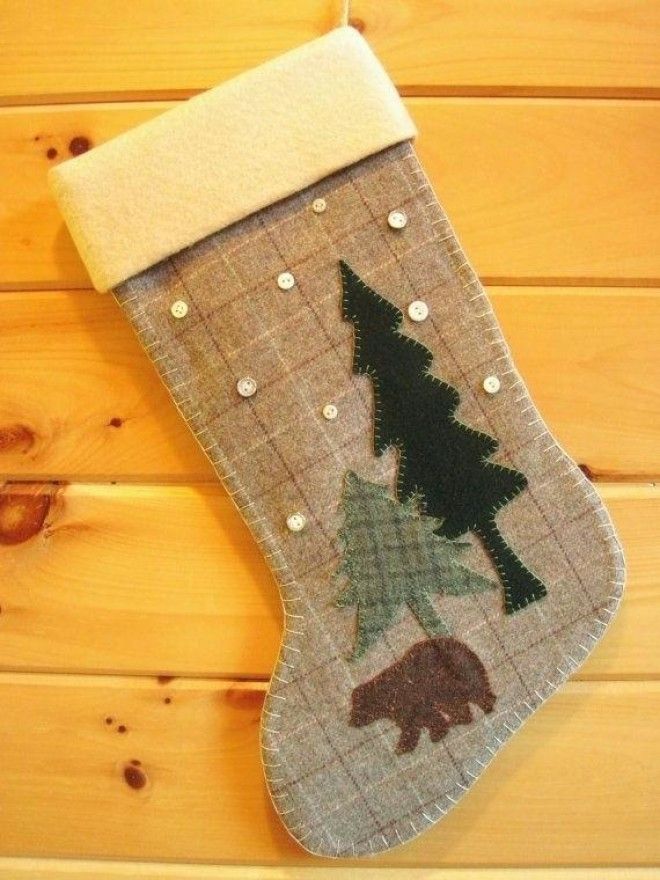 Via Personalized Christmas Stocking, Rustic Stocking
Isn't this a fantastic wintery stocking?
13. Personalized Christmas Stocking
Via dailygarnish.com
A name is never a bad idea for your stockings.
14. Cute Little Wooden Initial on Stockings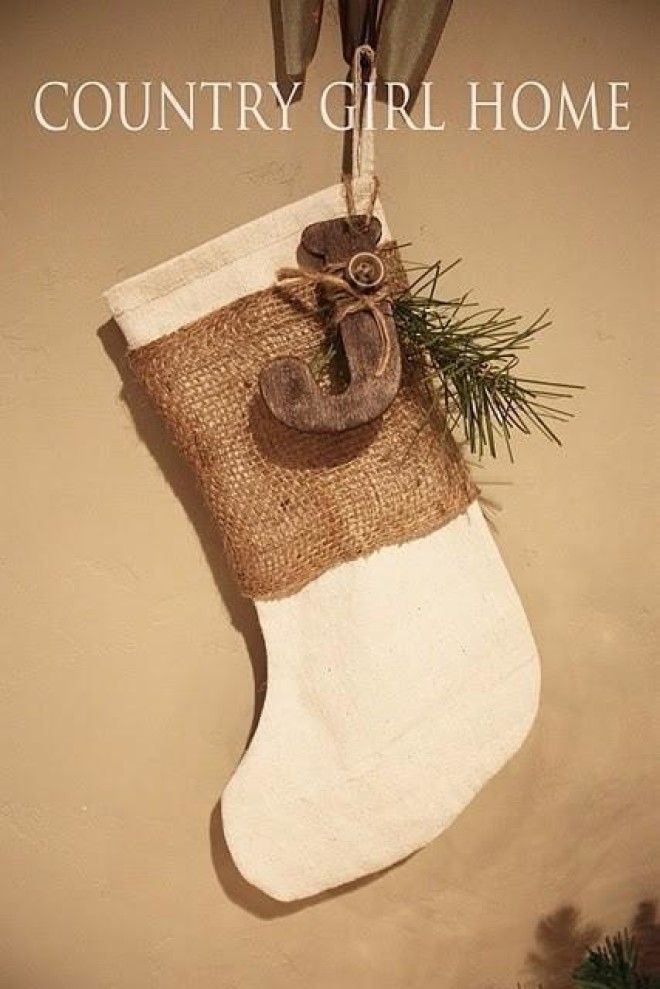 Via COUNTRY GIRL HOME
Cute, isn't it?
15. All a Little Different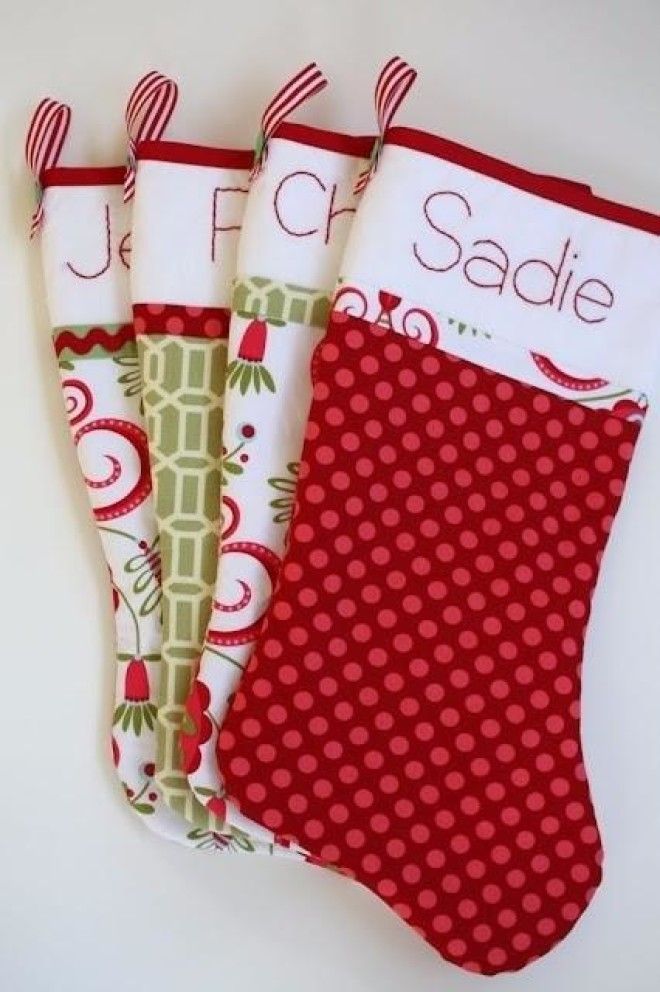 Via stockings!
Let everyone choose which kind of fabric for their stocking.
16. Leftover Fabric Scraps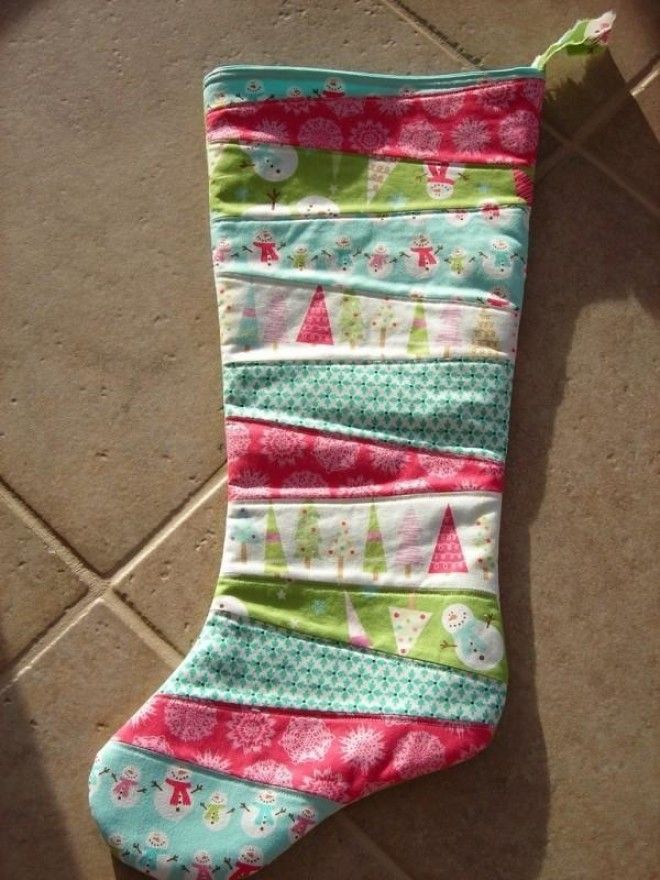 Via stocking
Wonderful!
17. Pet Stocking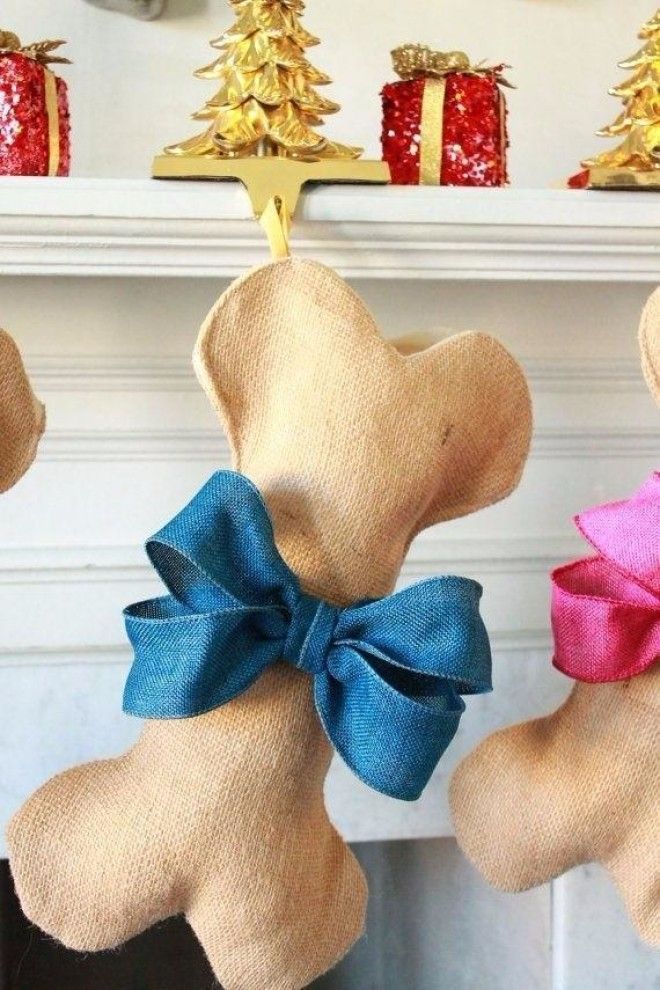 Don't forget to hang a stocking for your furry friends!