Wine is widely appreciated at the holidays as a host gift, at the dinner table, or at a party, but finding an eminently drinkable one that won't drain your wallet can be a challenge.
Based on expert recommendations and tastings, Cheapism.com has rounded up 10 enjoyable wines — five reds and five whites — for $10 or less (for a 750 ml bottle).
While they may not demonstrate remarkable complexity or depth, there are some delicious, easy-to-love wines at this price point that will satisfy a diverse gathering of friends and family.
RED WINES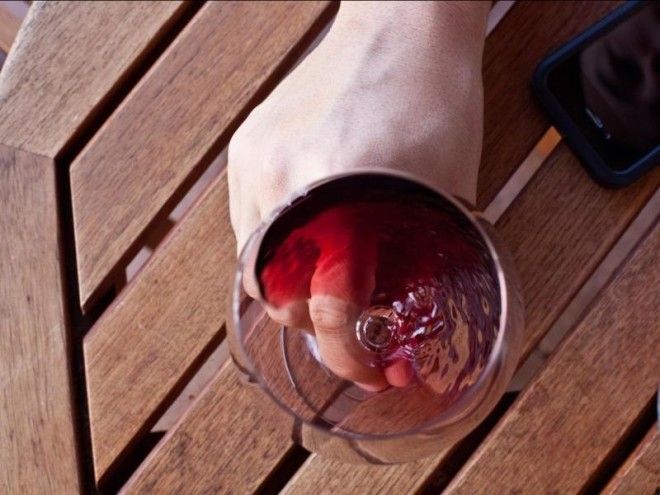 Chono Reserva Cabernet Sauvignon 2012
One of the most popular and best-loved grape varieties is cabernet sauvignon. A familiar version of this ubiquitous wine is always an appreciated contribution to a holiday meal or gathering. This wine from Chile (
starting at $9.50
) hits all the points of a traditional cabernet sauvignon, with rich flavors of blackcurrant and cassis and green pepper undertones.
Jelu Malbec 2011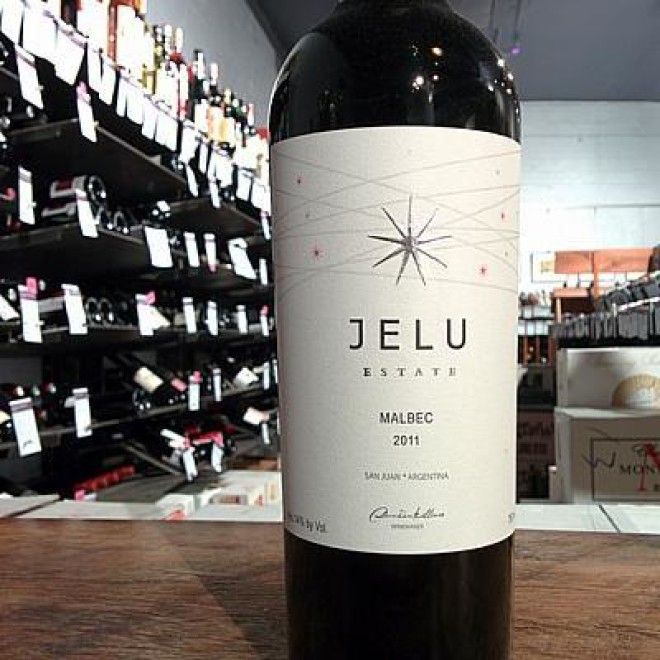 Malbec continues to be a darling of the wine world, beloved by multiple generations of wine drinkers. The big, soft fruit, subtle spice, and full body of South American malbec make it easy to love. This food-friendly wine from Argentina (
starting at $9
) is a good option for a holiday feast with a lot of different dishes.
Underwood Pinot Noir 2013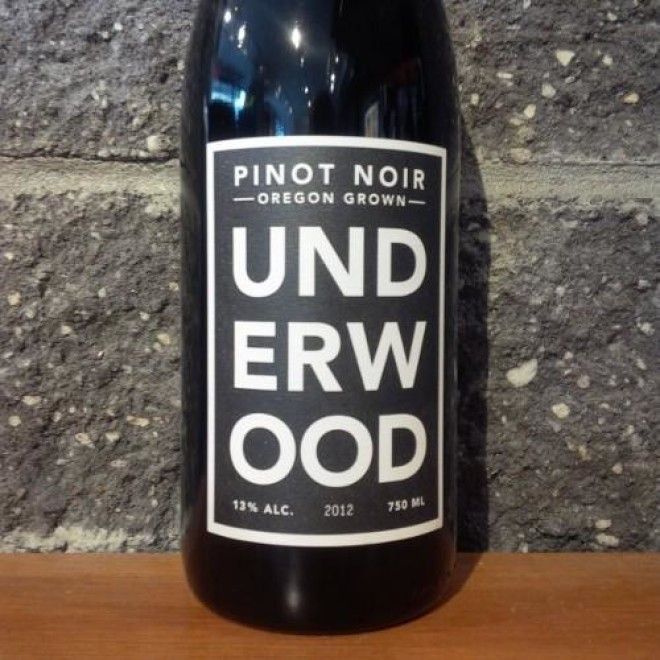 Finding a good quality pinot noir for less than $10 is a difficult task. Luckily, Oregon's Underwood offers one (
starting at $8
) that drinks like a much higher priced pinot. Although wines made from this grape vary widely in their flavor profiles, many people decide early in their wine-drinking careers that they prefer pinot noir. This expression does not disappoint, with a medium-soft body and cherry and berry flavors.
Gnarly Head Old Vine Zinfandel 2013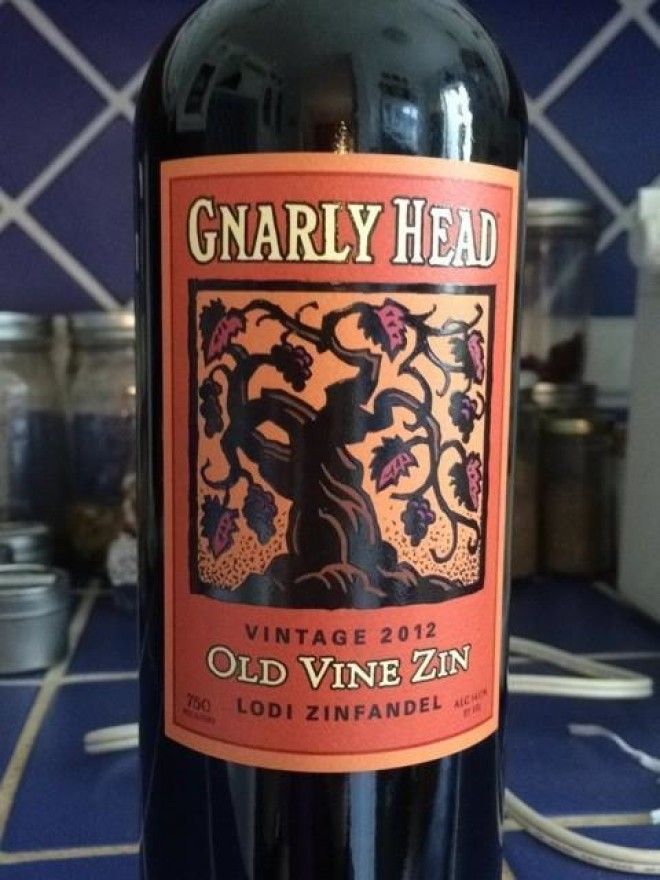 This strong California red (
starting at $7
) is laden with spice and rich, chocolate-y flavors sure to satisfy those looking for boldness. Break out this bottle toward the end of a party or meal and try alongside dessert or by the fire. Warming and robust, this old vine wine delivers a lot of flavor for its modest price.
Château Haut Bel-Air Vieilles Vignes 2011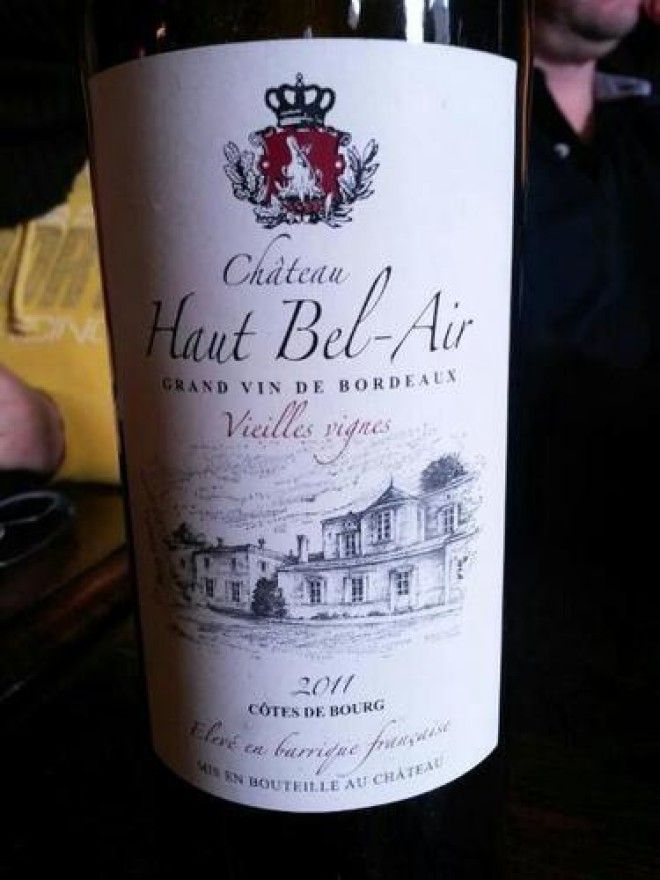 If you're at a complete loss for a wine selection, Bordeaux is always an appropriate go-to. Nearly every wine drinker has at least heard of this iconic French wine. Exceptionally appropriate when attending a gathering of new friends or strangers, this bottle (
starting at $8
) has flavors of red fruit with an earthy core.
WHITES WINES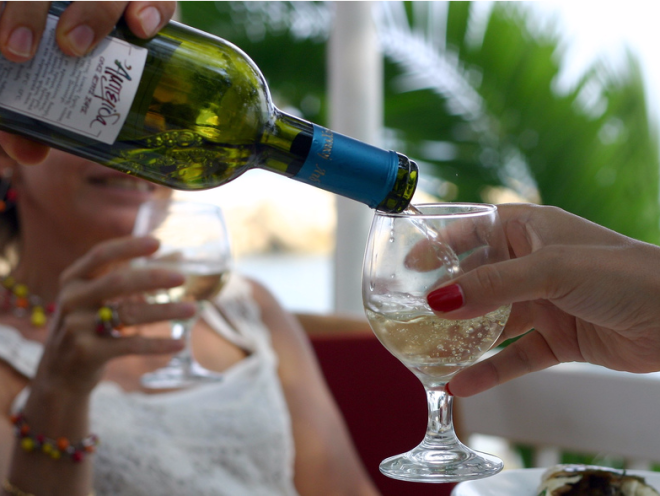 Indaba Chardonnay 2013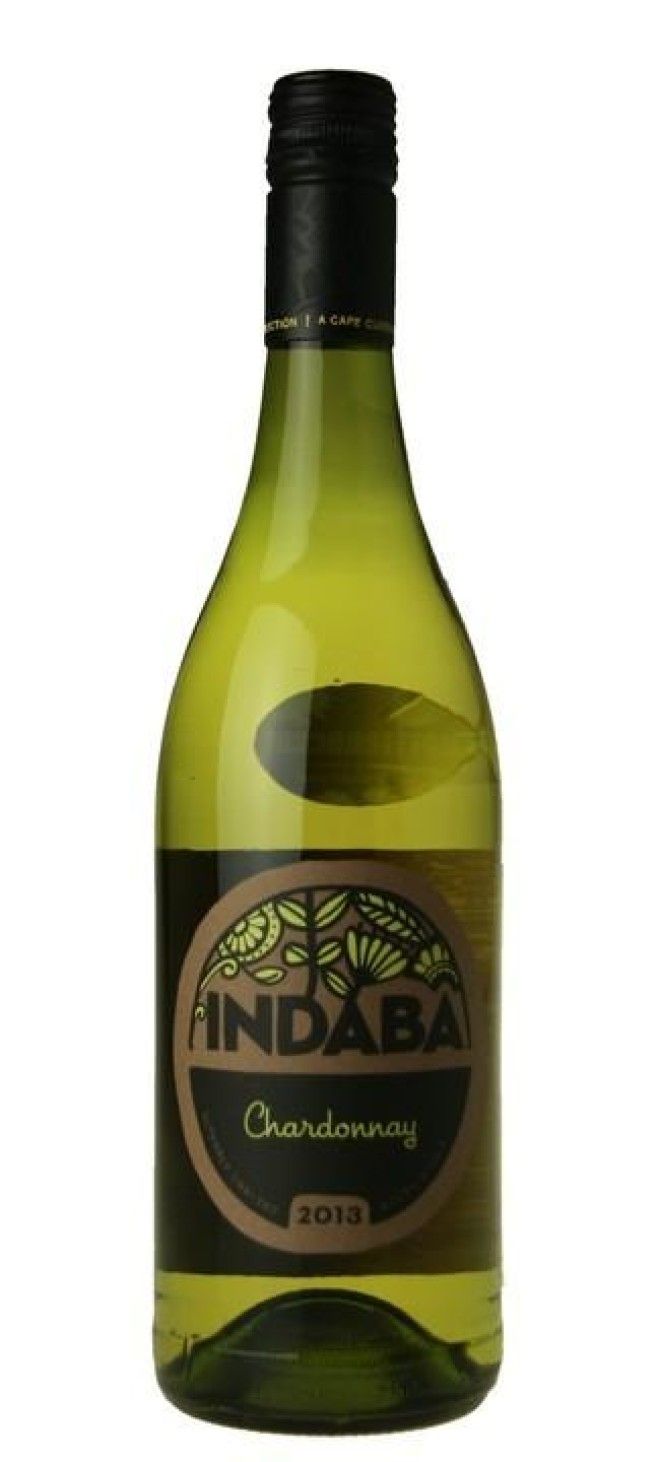 The flavors of holiday meals and parties tend to be big and robust. This full, fruity, and creamy chardonnay (
starting at $8
) is the perfect complement to rich dishes such as ham, turkey, and mashed potatoes and gravy. The dry crispness of the finish makes the wine as refreshing as it is indulgent. Coming from South Africa, it is also an opportunity to introduce guests or a host to a lesser-known wine-producing region.
Crane Lake Pinot Grigio 2013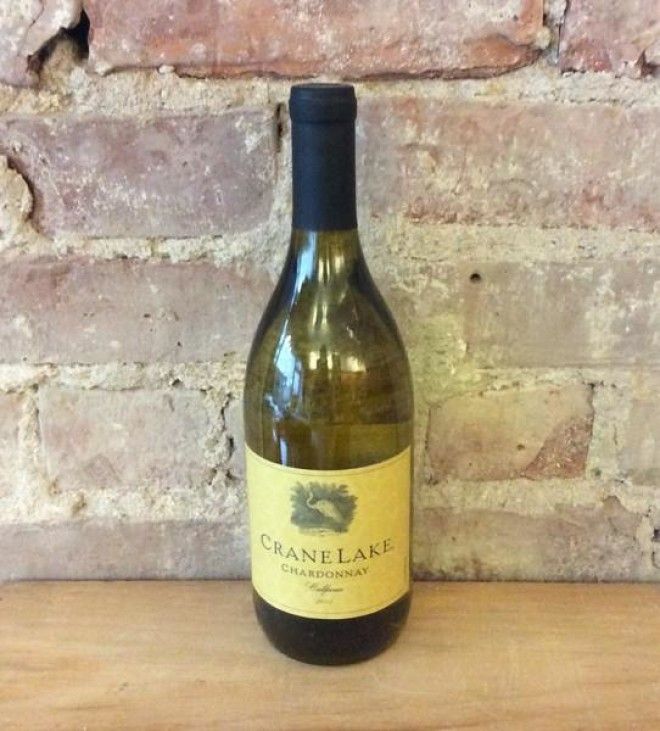 Pinot grigio is a must-have for white wine drinkers. The most common white wine, it is a crowd pleaser with enjoyable flavors. This typical example from California (
starting at $6
) offers crisp, white fruit flavors and a dry, minerally core that satisfies equally on its own or alongside nearly any food.
Cono Sur Sauvignon Blanc 2013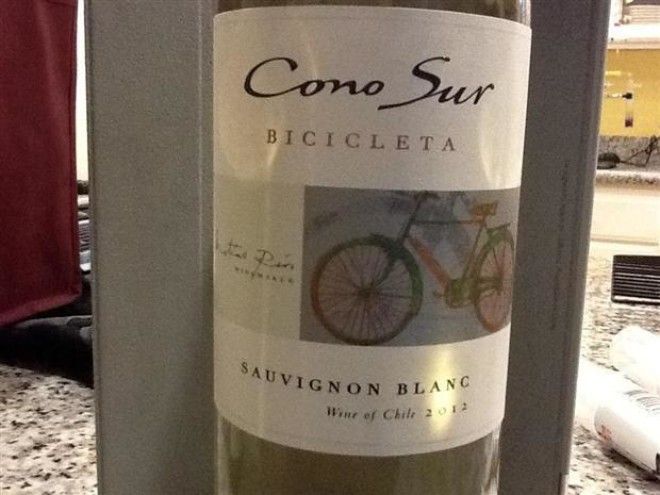 Refreshing, tart, and light, sauvignon blanc is a recognizable option for white wine drinkers. Ideal as an aperitif, this Chilean wine (
starting at $9
) is ideal for cocktail hour but has enough fruitiness to enjoy alongside a full meal. The price is so good that you don't have to feel guilty about using this white wine for spritzers.
Big House White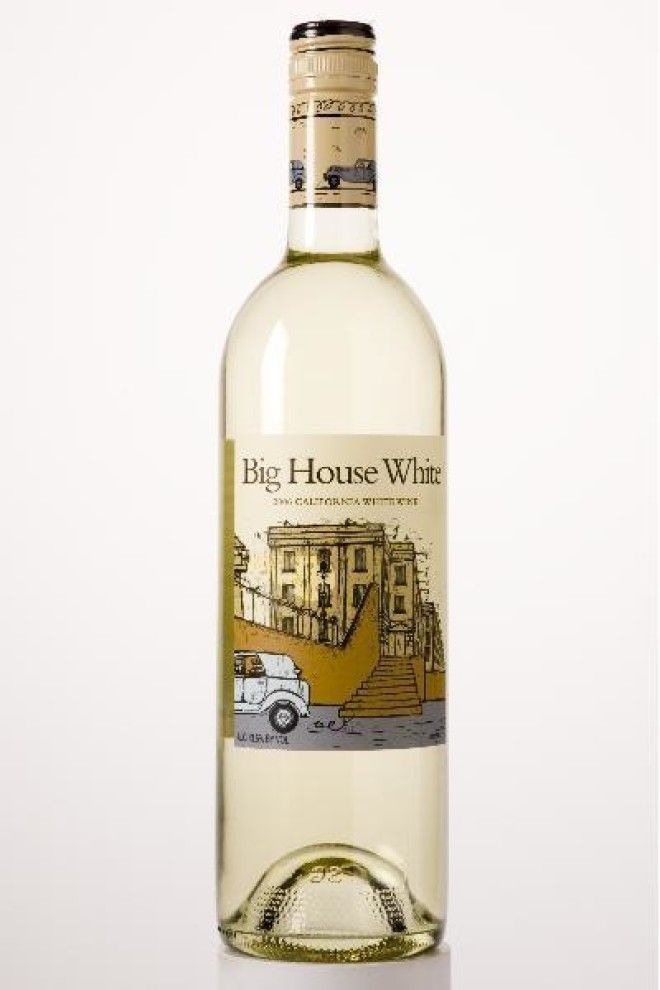 While not everyone enjoys perfumed and tropical aromas, those who do will especially appreciate this selection (
starting at $8
). It's a rich wine that blends a few different grapes. A natural match for heavy holiday dishes and especially good with turkey, this makes an excellent gift or bottle to keep chilling in the fridge.
Segura Viudas NV Cava
The holidays offer many opportunities for celebrations, and a toast with sparkling wine is a festive addition to any gathering. Skip the expensive Champagne and go for this Spanish cava (
starting at $8
), which offers many of the same elements. Made using the same method as traditional Champagne, the small bubbles offer a piquant texture accompanied by a tart, citrusy tang.