For a good 75 years, the image of classic Pin-up girls has symbolized a very important aspect of American pop culture.
Over the decades, beautiful '40s and '50s glamor models and actresses have graced posters in beautiful clothing, and have inspired many contemporary art forms and people to recreate the sensual, luscious quality of Pin-up girls.
In the recent past, female veterans have posed for WWII-era Pin-up girls to help other military vets heal.
Meanwhile, on the other side of the world, one artist's Pin-up girl-inspired online project has taken the Internet by storm, capturing an entirely different audience…
Rachael Aslett, who's from Perth, Australia, has sourced tens of hundreds of intriguing photos of cats pictured in hilarious poses. After coupling them with a variety of vintage posters, she has created something absolutely genius…
Scroll further to see these incredible "cat Pin-up girls," and let us know what you think of them in the comments below!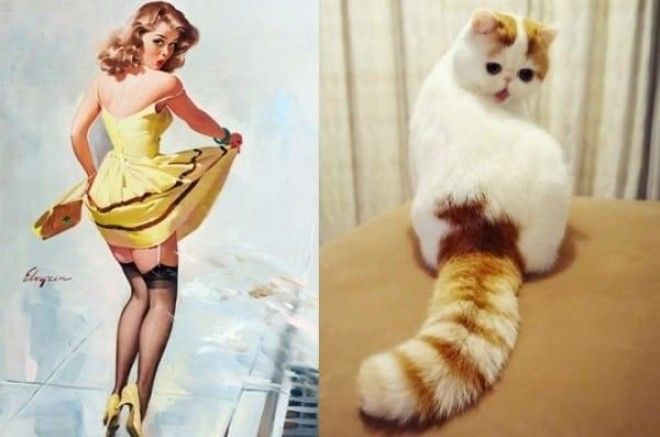 Rachael Aslett is an artist, photographer, designer, and enthusiastic web blogger. She's the author of an extremely popular blog, Cats That Look Like Pin Up Girls, that has amassed over 58,000 followers.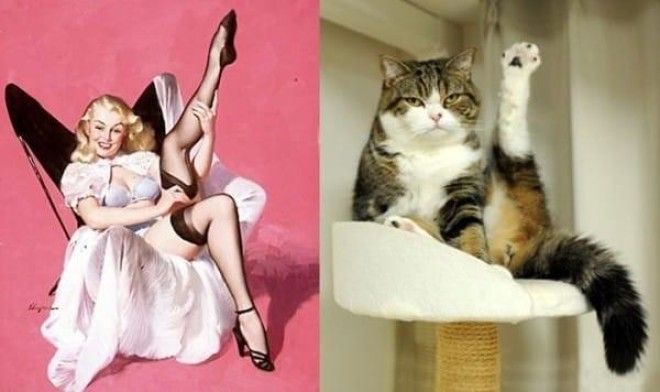 The cat and Pin-up girl photo pairings have become a sensation overnight, and looking at them now, it's not hard to see why…
It all started when Rachael suddenly came across a fabulous match between a cat and Pin-up girl on the Internet.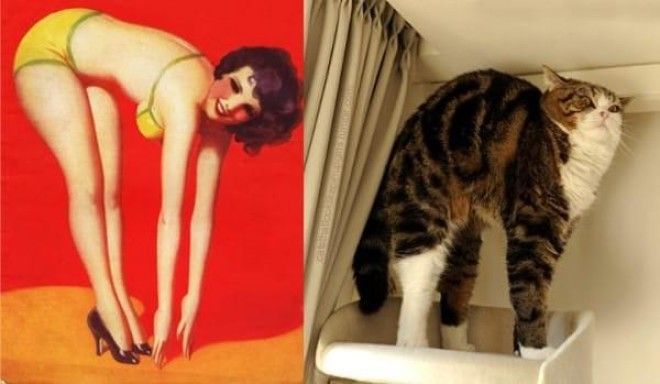 "The idea came from finding one match out of the blue," she told LittleThings. "I thought it was kind of funny, and realized there were probably a lot more matches out there. I never thought I would be able to make as many as I did!"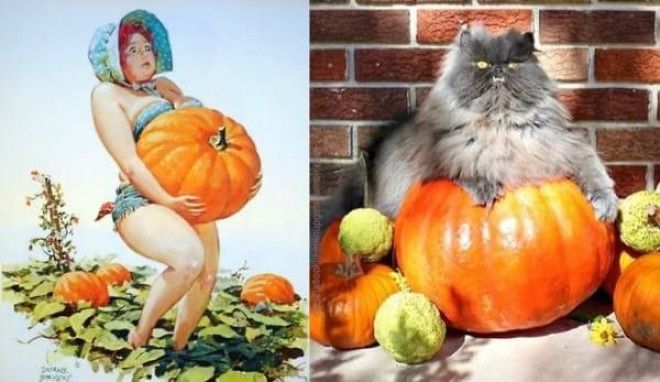 The original idea was pretty simple: find beautiful Pin-up girls in various poses, and then to find cats whose expressions and bodies would match their appearance.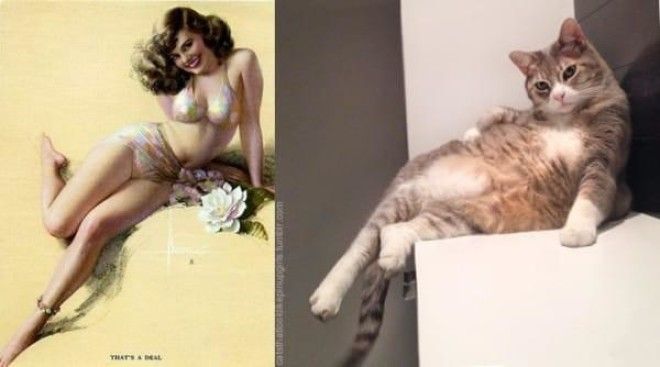 Though the compilations initially came about as a happy accident, Rachael has since then created a rather large collection of cat Pin-up girls.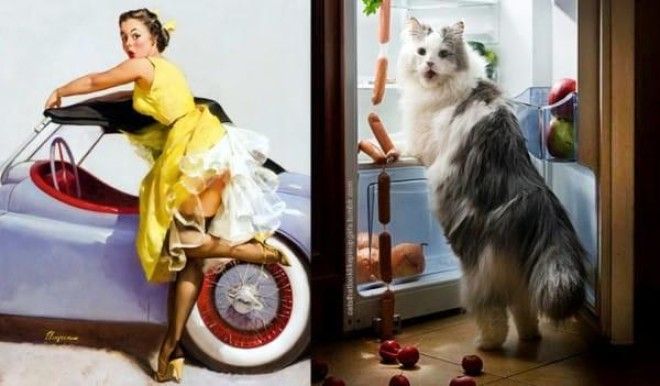 From creating the blog I have learned that I have a pretty good visual memory!" she told us of her experience scouring the Internet for Pin-up "lookalikes."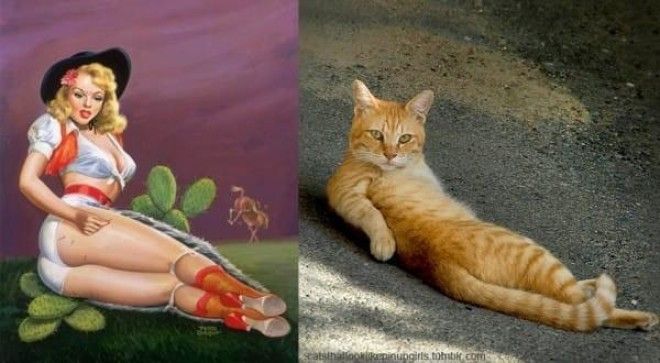 Interestingly, the love for adorable cats came well after the blog took off. Rachael, who doesn't actually own a cat, first thought the Pin-up compilation would do extremely well with one of her clients, Hurly Burly, a costume store.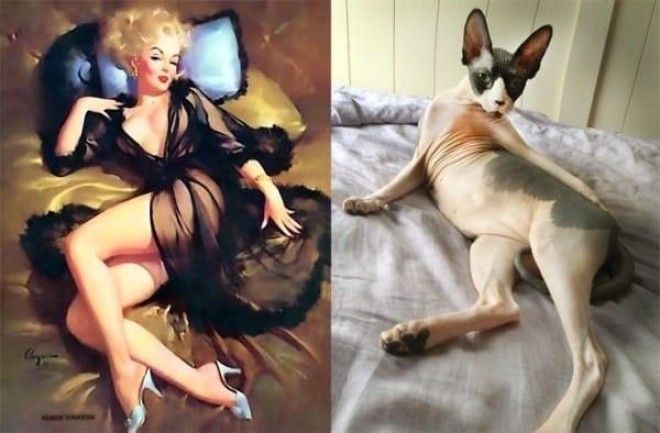 Right before Hurly Burly was set to open its newest shop, Rachael wanted to come up with a way to market the company's website. Inspired by the Pin-up style clothing that the store carried, she sought out ways to feature vintage pinup girls in a fresh, fun way for teenagers, who made up the majority of Hurly Burly's customers.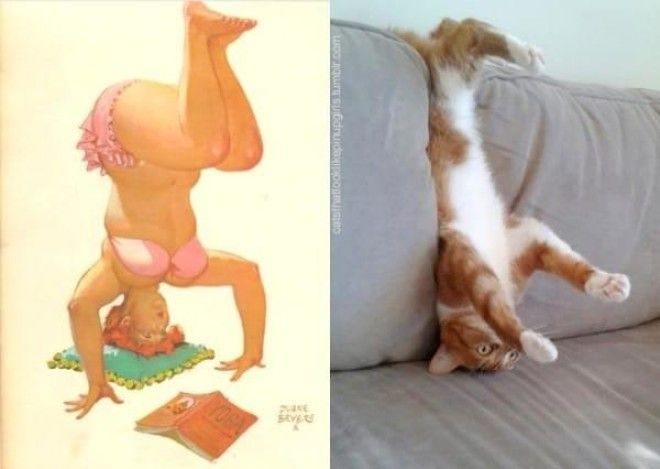 Because the blog was so well received, Rachael now dedicates a portion of her time outside of her work to curate and maintain the site. She has even received an offer to turn the side project into a book!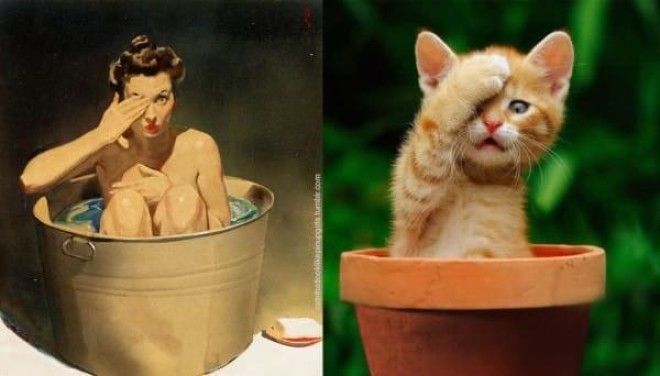 When it comes to the creative process of the cat Pin-up project, Rachael doesn't necessarily have an order in which she finds the photos. "If I find a particularly interestingly posed cat photo, I save it and just hope to find a Pin-up that matches," she told Co.Create.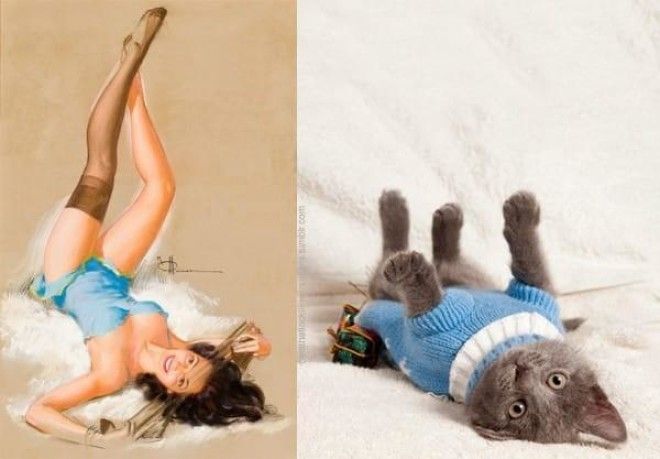 "Also, if I find a bizarrely posed Pin-up, I do the same," she continued. "When I see an image, I will just know that I have a match for it saved. Strangely enough, I have found that male cats are actually the best matches."