TripAdvisor recently released the winners of its Travelers' Choice Awards in several different categories, including the global and US destinations that are on the rise. The results were based on increases in positive traveler feedback as well as increased interest in accommodations, restaurants, and attractions.
This year, Gatlinburg, Tennessee, was ranked as the top US destination travelers should have on their radar. It also came in fourth place on TripAdvisor's list of global up-and-coming destinations.
Set in the picturesque entrance to the Great Smoky Mountains National Park, Gatlinburg is home to a plethora of outdoor activities, a growing food scene, and eclectic attractions that make it a popular destination for travelers.
We've found 21 photos that showcase Gatlinburg's beauty.
Gatlinburg attracts more than 11 million visitors per year. The charming town has three separate entrances that lead straight into the Great Smoky Mountains National Park.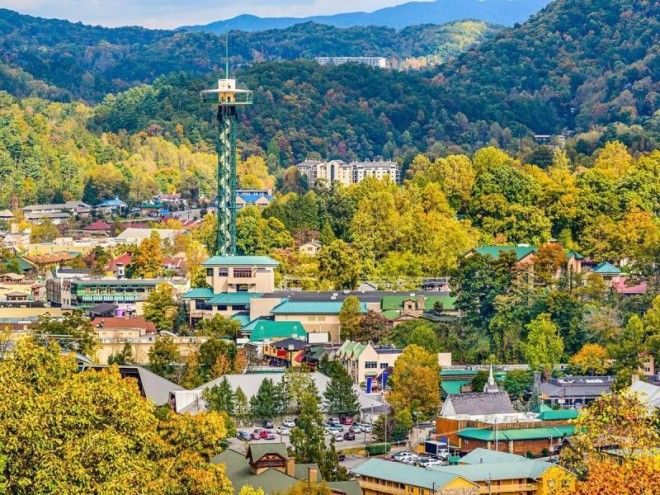 With an incredible diversity of plant and animal life and stunning mountain scenery, Great Smoky Mountains is America's most visited national park. From Gatlinburg, visitors can explore its lush forests and scenic views.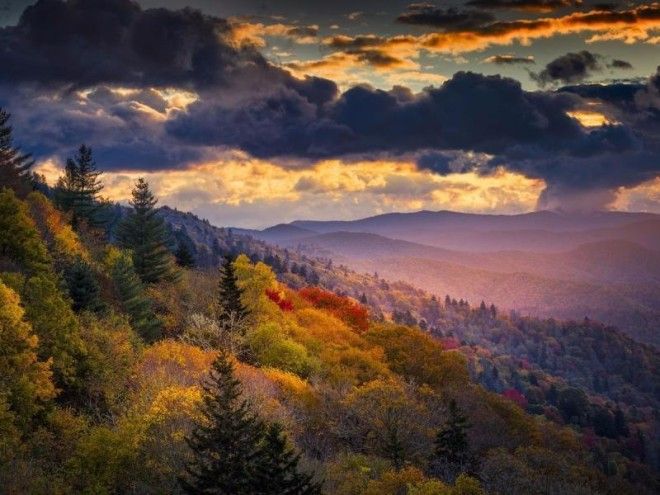 There are also breathtaking hiking trails that travelers can take throughout the park.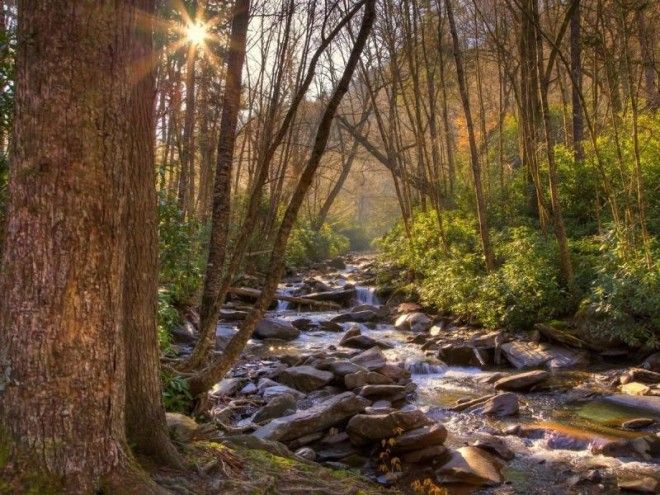 A favorite for locals and visitors alike is Cades Cove, a broad and lush valley that sits surrounded by mountains. Here, you'll see large numbers of deer, black bears, coyotes, and even turkeys.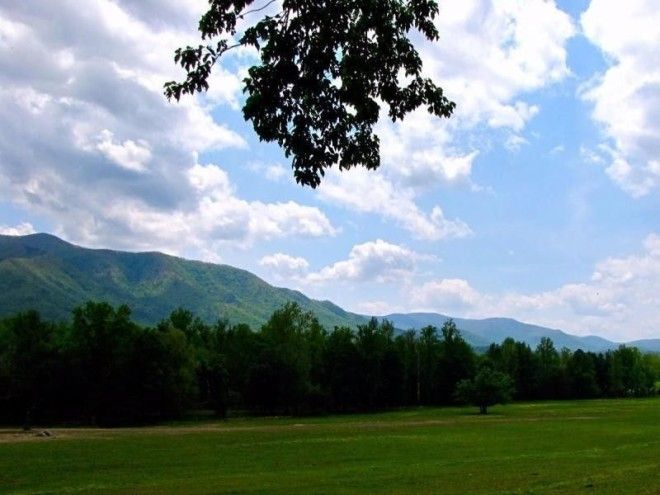 Travelers can also experience the Ober Gatlinburg Ski Area and Amusement Park, which has outdoor activities that include snow tubing, skiing, and a freestyle terrain park.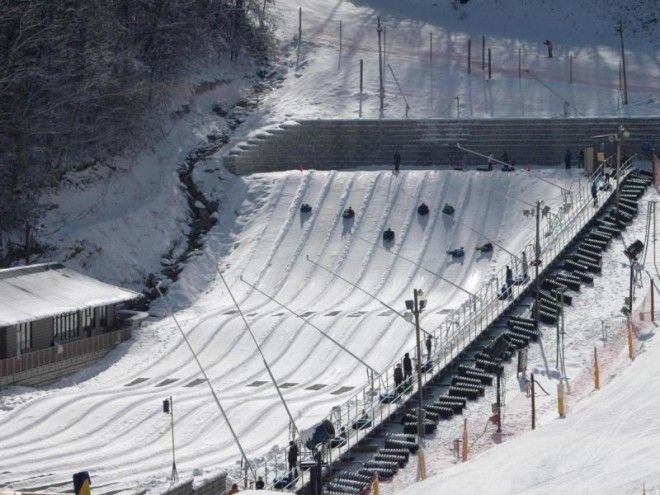 Its aerial tramway offers majestic views of the Smoky Mountains. Departing regularly from downtown Gatlinburg, the cable car takes passengers on a stunning 2.1-mile ride.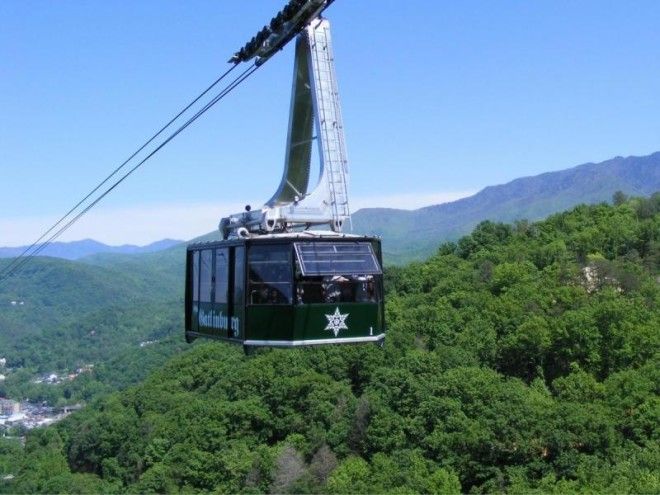 The Ober Gatlinburg Ski Area and Amusement Park also opened its Ski Mountain Coaster this year, which takes riders on a 1,000-foot uphill ride through the woods bordering the park. Full of turns, dips, and high speeds, the new addition is an adrenaline-packed adventure.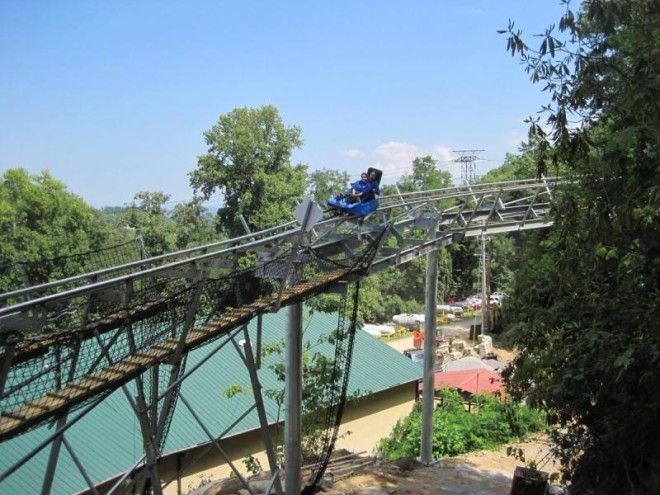 Besides the array of outdoor activities, Gatlinburg is also home to plenty of eclectic shops, novelty food stores, and restaurants. The Village Shops have 27 different unique boutiques, eateries, and galleries that are meant to resemble a quaint European village. While you're there, make sure to a delectable doughnut from the Donut Friar.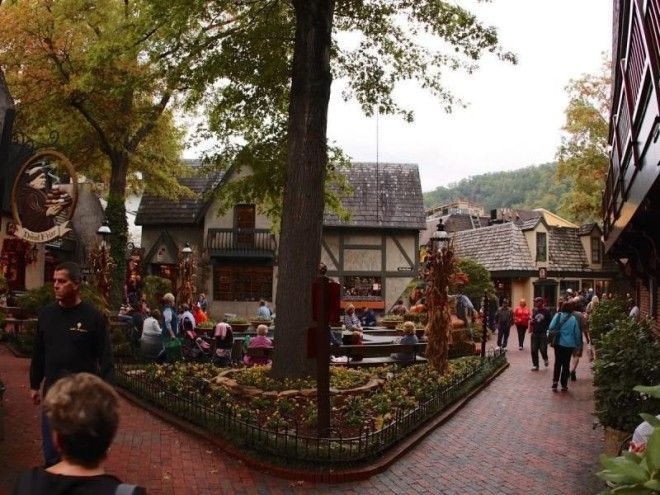 Speaking of food, adjacent to The Village Shops is Gatlinburg's beloved Pancake Pantry. As Tennessee's first pancake house, Pancake Pantry has been serving up fluffy pancakes and goodies made from scratch since 1960.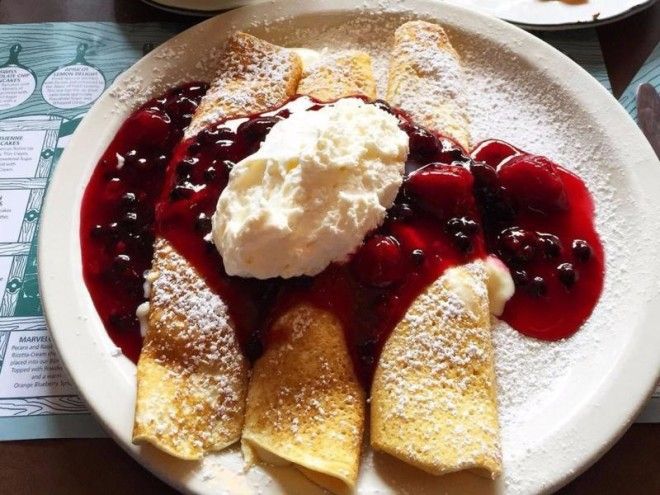 Crockett's 1875 Breakfast Camp offers diners hearty food in a rustic and cozy atmosphere. Sample their made-from-scratch biscuits, golden brown pancakes, or their crunchy and savory pecan-smoked bacon.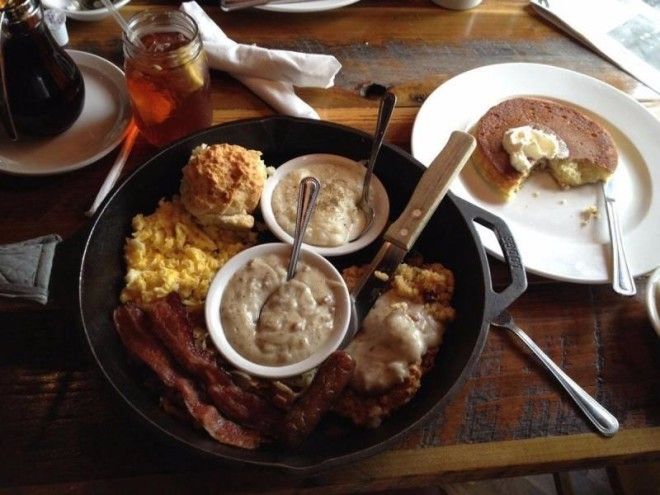 But scrumptious breakfasts are not the only food that Gatlinburg is known for. In addition to its wide array of local and national restaurants, the town also offers top-notch barbecue at destinations like Bennett's Pit Bar-B-Que, where you'll find fall-off-the-bone meats served smothered in sauces.
Many of Gatlinburg's eateries come with magnificent mountain views. At Greenbrier Restaurant, set in a log structure built in the 1930s, diners can enjoy quality seafood and steak dishes in a romantic setting.
Gatlinburg's Ole Smoky Moonshine Distillery claims to be America's most visited distillery, thanks in part to its highly original flavors, like Apple Pie and Lemon Drop. The distillery offers a tour that shows what authentic working moonshine looks like — you end the tour with a sampling for yourself.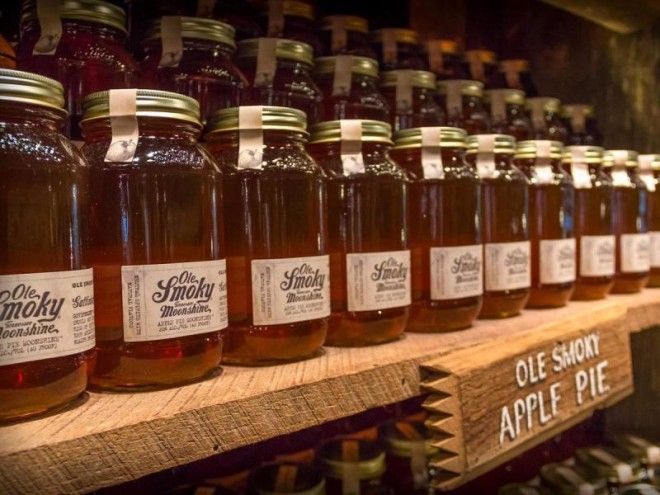 The town's Great Smoky Arts & Crafts Community has more than 100 shops along an 8-mile loop. As the largest gathering of independent artisans in North America, the destination is home to one-of-a-kind handmade crafts, treasures, and artworks.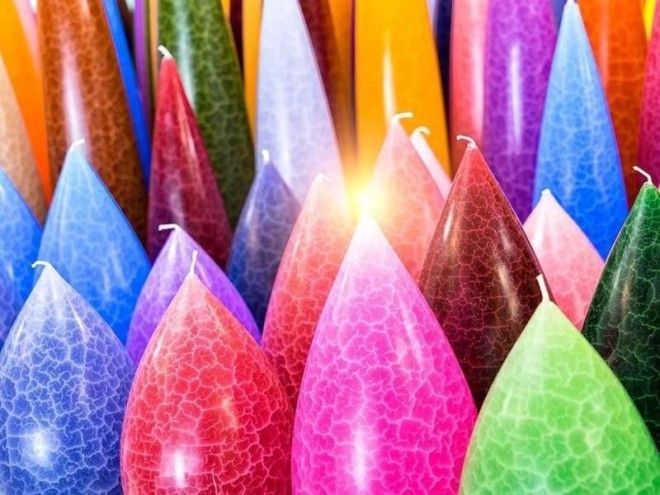 Plus, historic shops like the Ole Smoky Candy Kitchen will make you feel like you're stepping back in time, as you can sample traditional homemade taffy and candies that date back to the shop's opening in 1950.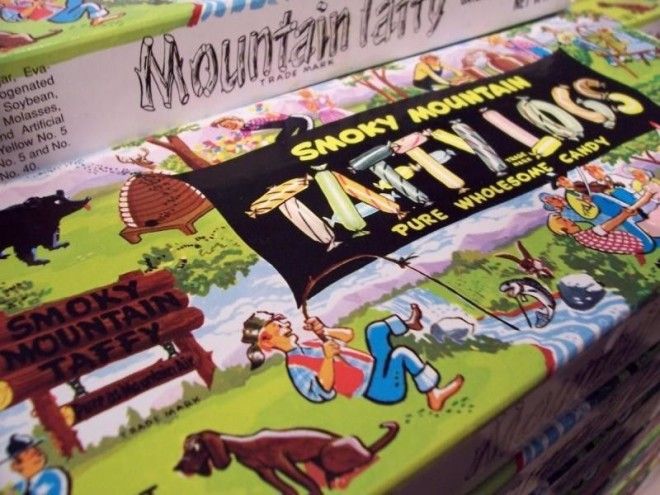 Throughout the year, Gatlinburg also hosts a variety of parties, craft fairs, concerts, food festivals, and holiday celebrations. There's the Smoky Mountain Wine Fest, which includes wines and small bites selected from top Tennessee wineries, and fun events like the Gatlinburg Beans and Cornbread Festival.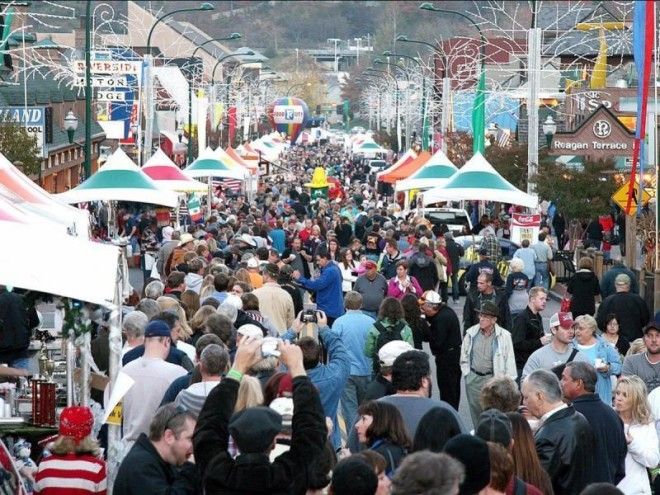 More than 60,000 people come to see Gatlinburg's award-winning Annual Christmas Fantasy of Lights Parade, now in its 40th year. The event is filled with lighted floats, marching bands, giant balloons, and celebrity guests.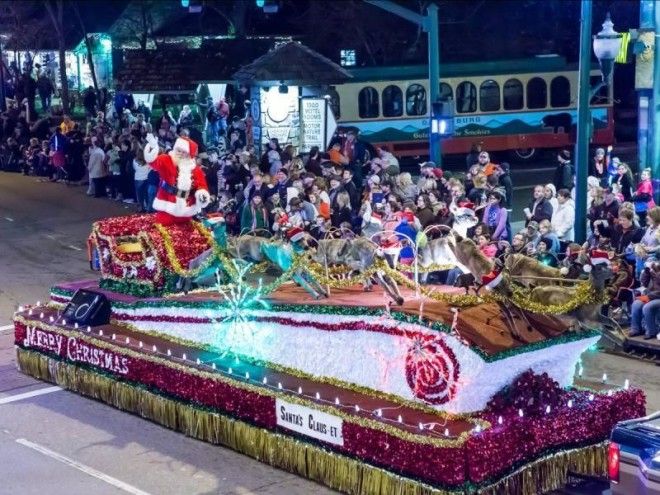 Other famous attractions in Gatlinburg include the Hollywood Star Cars Museum, which is a must-see for film and car buffs. The museum features memorable cars seen in major films like "Ghostbusters," "Gone in 60 Seconds," "The Fast and the Furious," and "Back to the Future."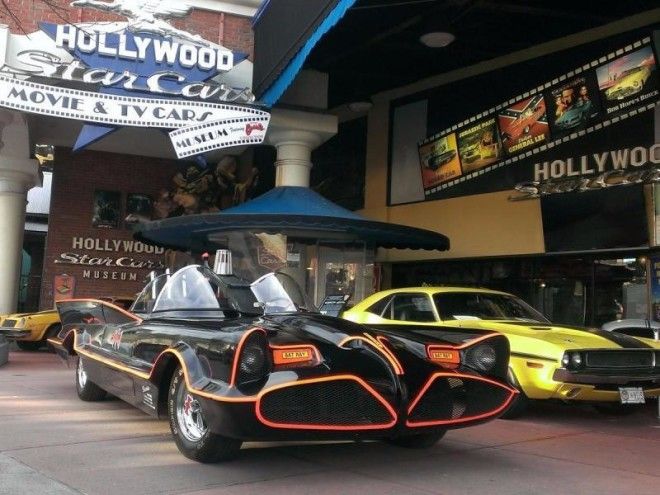 There's also Ripley's Aquarium of the Smokies, which has more than 10,000 exotic marine creatures and 350 different species.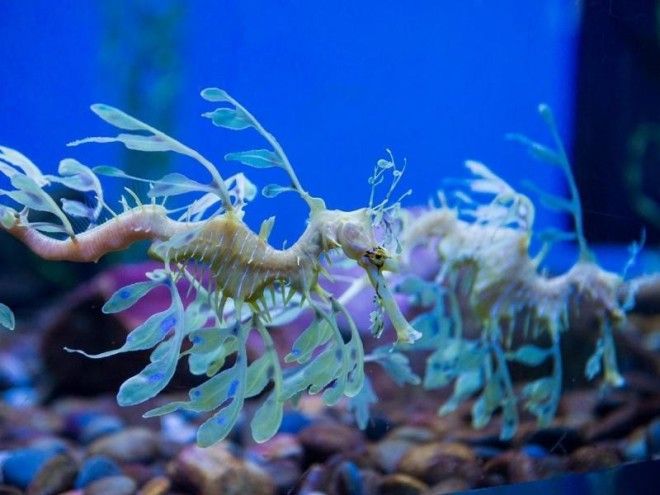 The Gatlinburg Sky Lift is famous for its breathtaking views of the Smoky Mountains. The lift takes passengers on an exhilarating ride 1,800 feet up to the top of Crockett Mountain, enjoying Gatlinburg's lush forests, mountains, and dazzling lights along the way.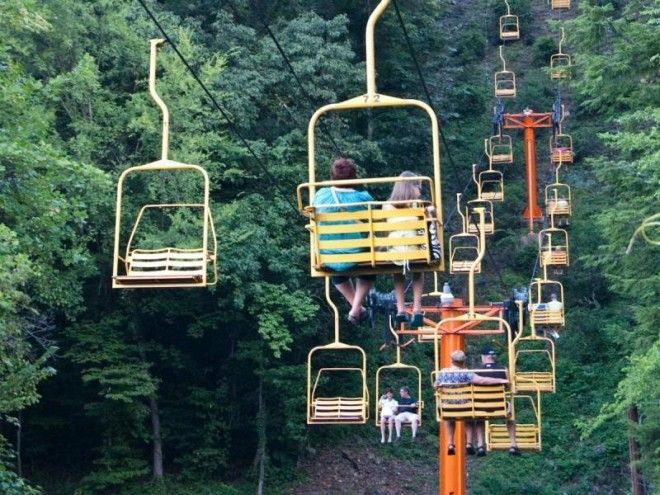 Finally, visit the Gatlinburg Space Needle, a 407-foot observation tower overlooking Gatlinburg and the surrounding mountains. Glass elevators take guests up to the observation deck for a 360-degree view. The site also has a 25,000-square-foot playground, shows, and lots of dining options to choose from.