Christmas carols have been blaring from stores 24/7 since the day after Thanksgiving, so it's not surprising that some of us feel done with Christmas weeks before the big day actually arrives. But if you're not ready to succumb to Scrooge-like misanthropy just yet, get yourself in the holiday spirit with these dazzling photos of Christmas lights from around the world: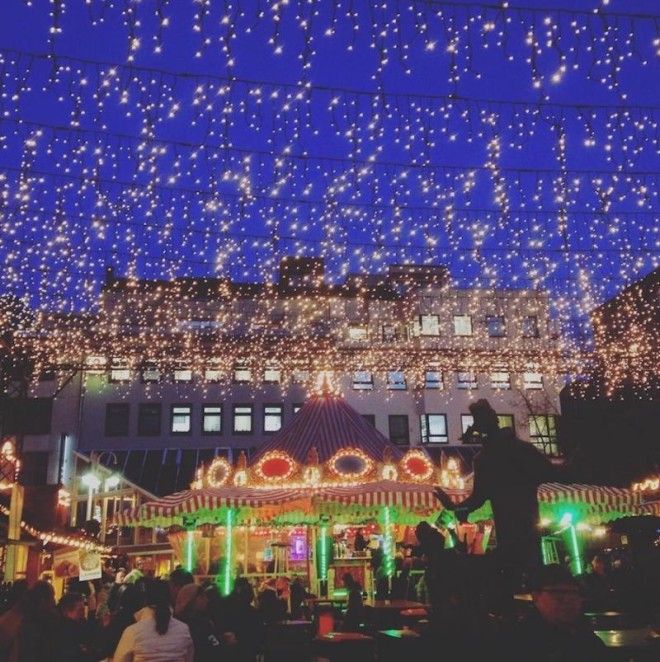 A stunning glimpse of the
weihnachtsmarkt
(or "winter market") in Bochum, Germany.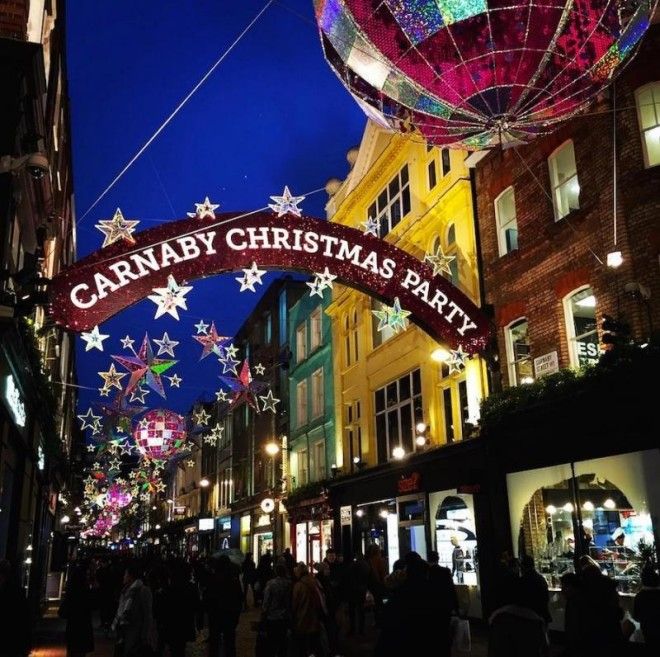 London's Carnaby Street, the world's number one fashion destination in the 1960s, still knows how to look good at Christmas.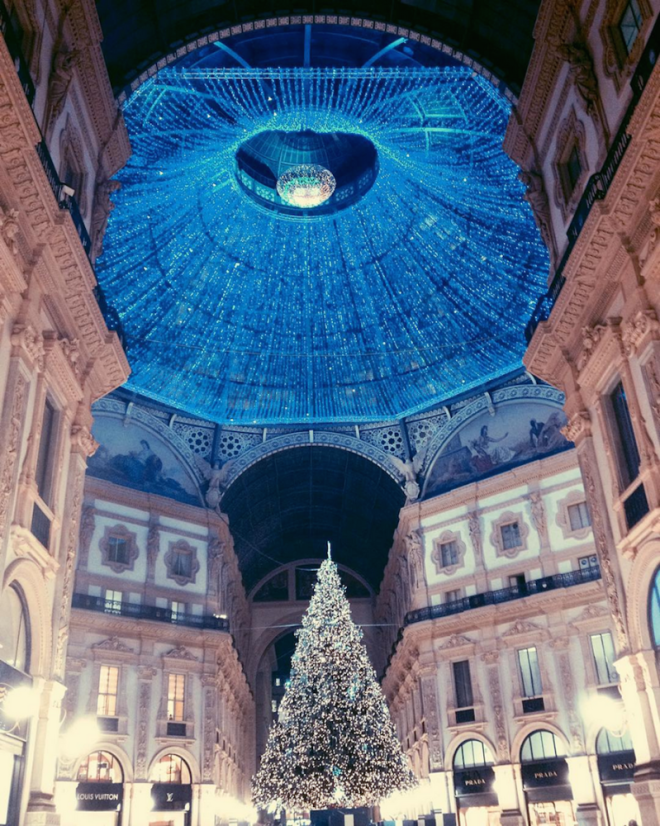 A predictably stylish display lights up the interior of the Galleria Vittorio Emanuele II shopping mall in Milan.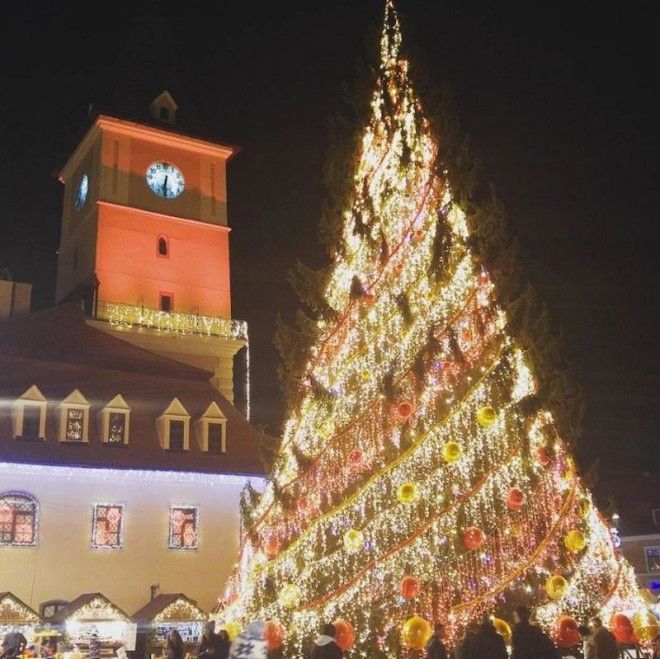 The Piata Sfatului—also known as Council Square—in Brasov, Romania.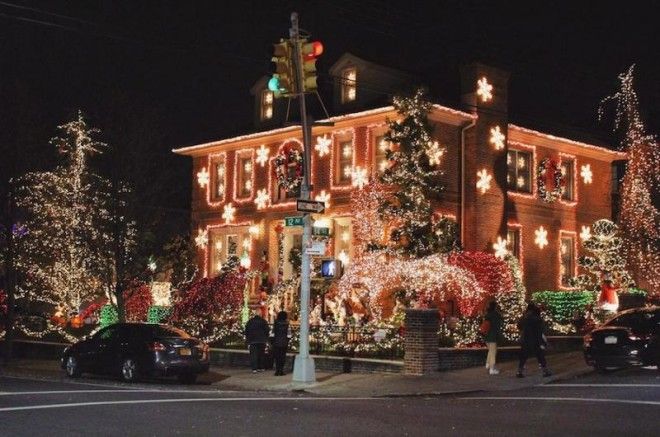 Brooklyn's Dyker Heights neighborhood is legendary for its over-the-top Christmas lights, and in recent years has become a tourist attraction in its own right.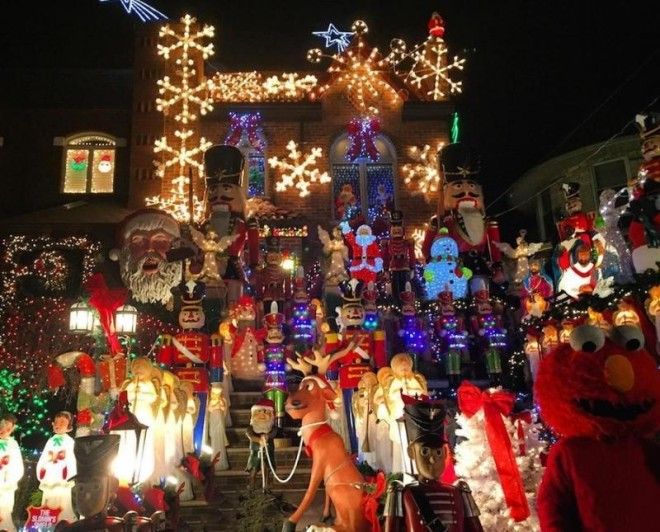 Another Dyker Heights Christmas celebration spills into the front yard.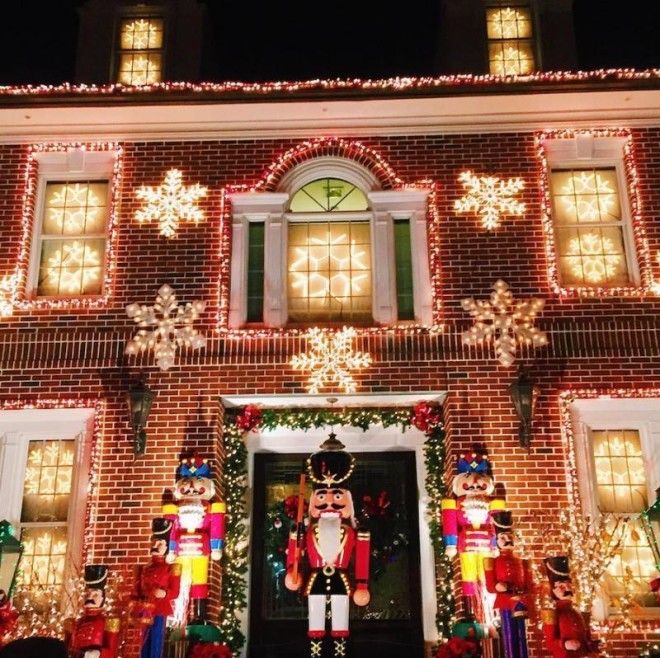 Dyker Heights may be the Christmas lights capital of the world.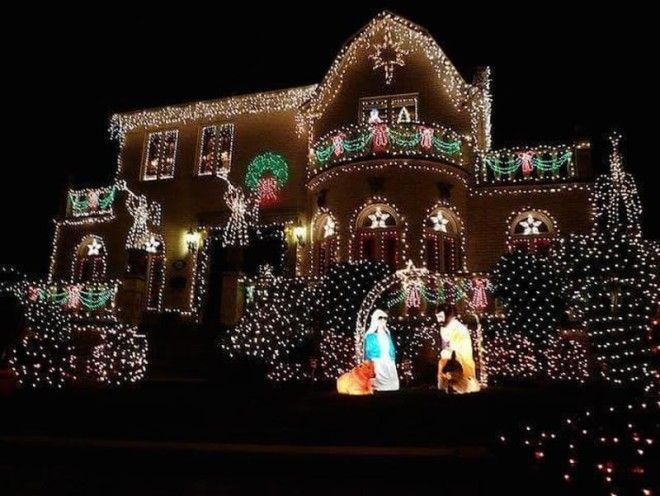 For Dyker Heights, this is a fairly restrained example of yuletide decorating.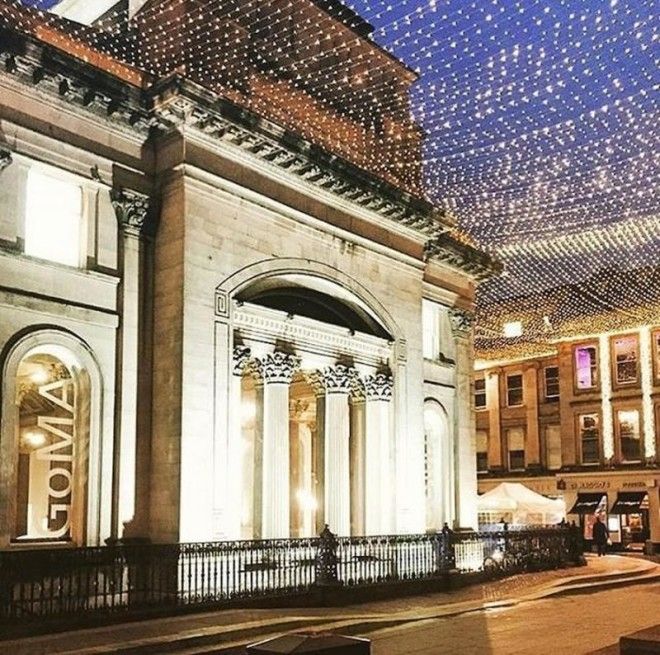 Glasgow, Scotland's Gallery of Modern Art (known locally as GOMA) outshines many of its exhibits each winter.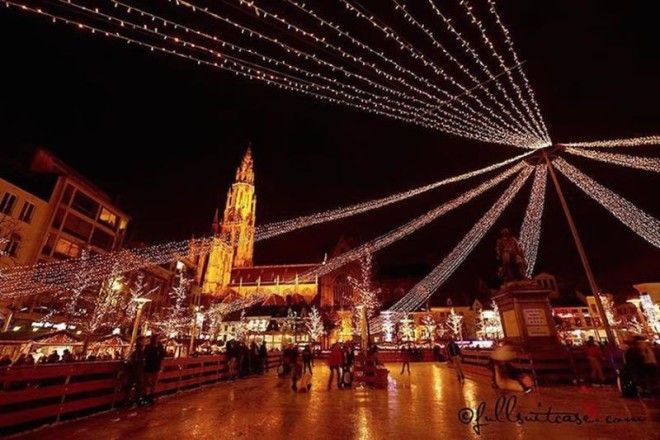 An illuminated Christmas market in Antwerp, Belgium.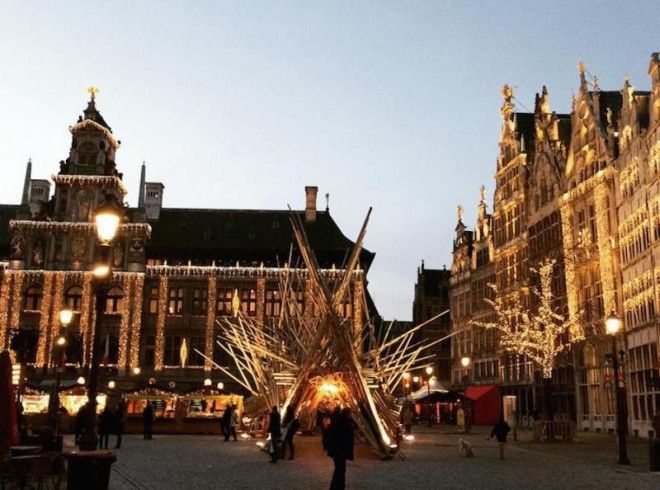 Another beautiful sight to be found in Antwerp.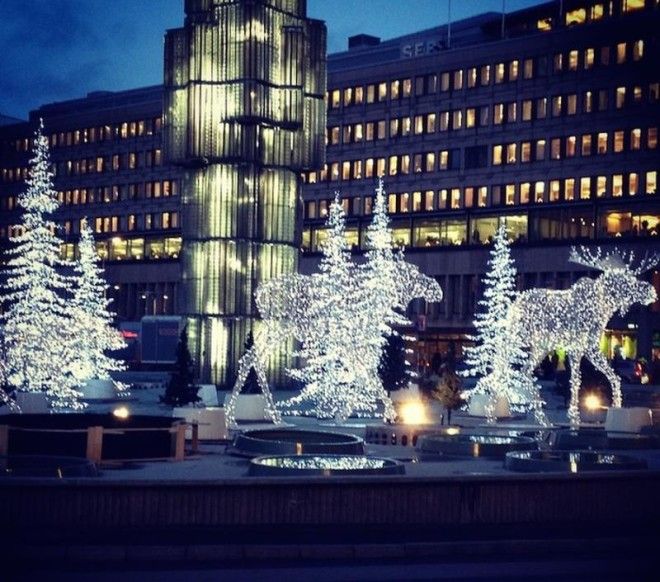 In Stockholm, Sweden, giant reindeer tower over the surrounding Christmas trees.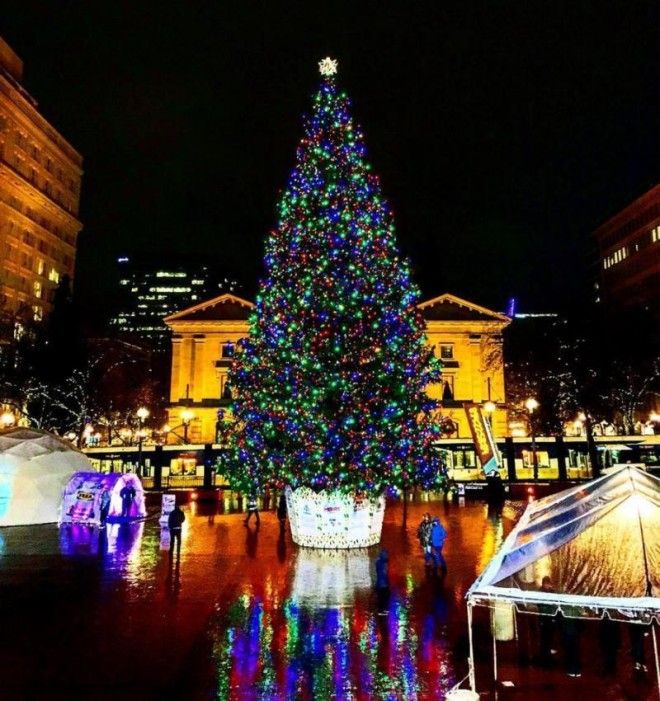 Even the rain-swept streets of Portland, Oregon look festive this time of year.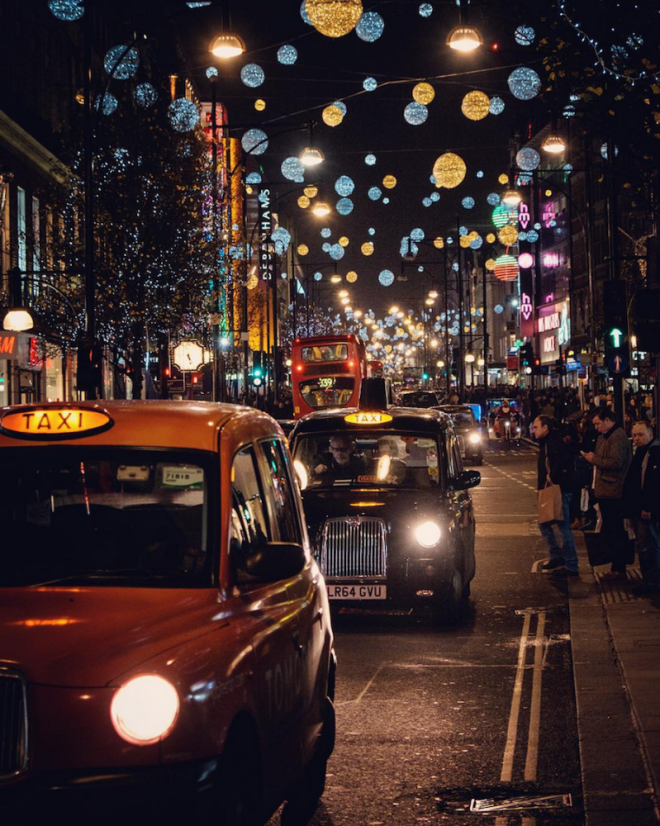 On London's Oxford Street, somehow even the taxis look festive.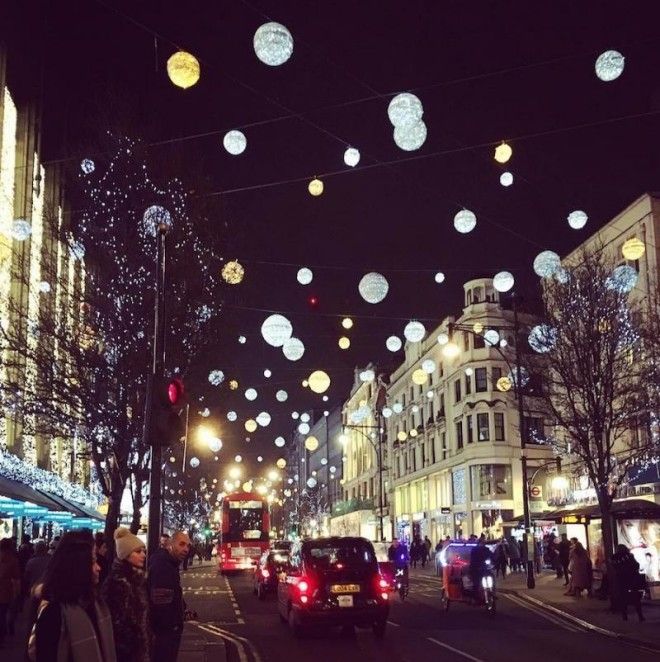 Another angle of Oxford Street.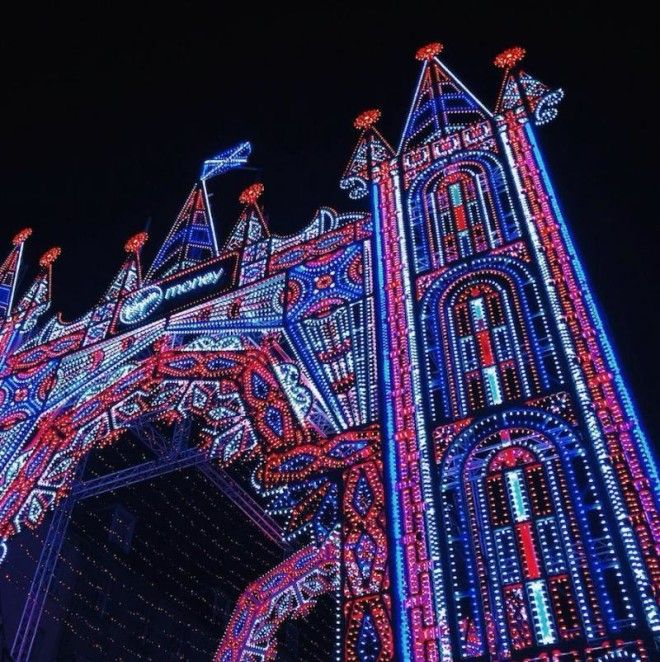 Edinburgh, Scotland, all lit up for the holidays.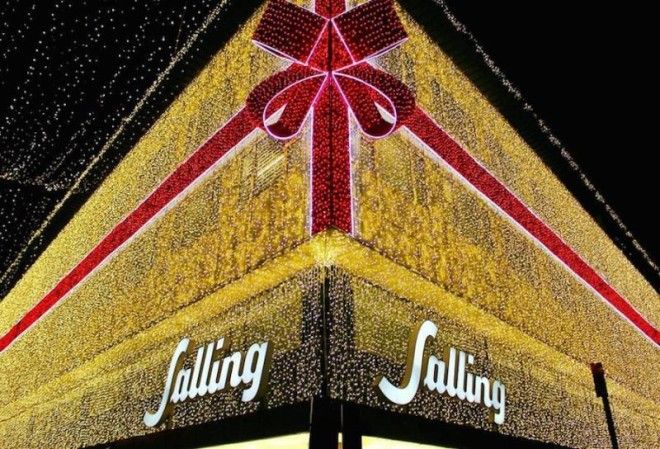 Danish department store Salling knows what people really want for Christmas: Lots and lots (and lots) of lights.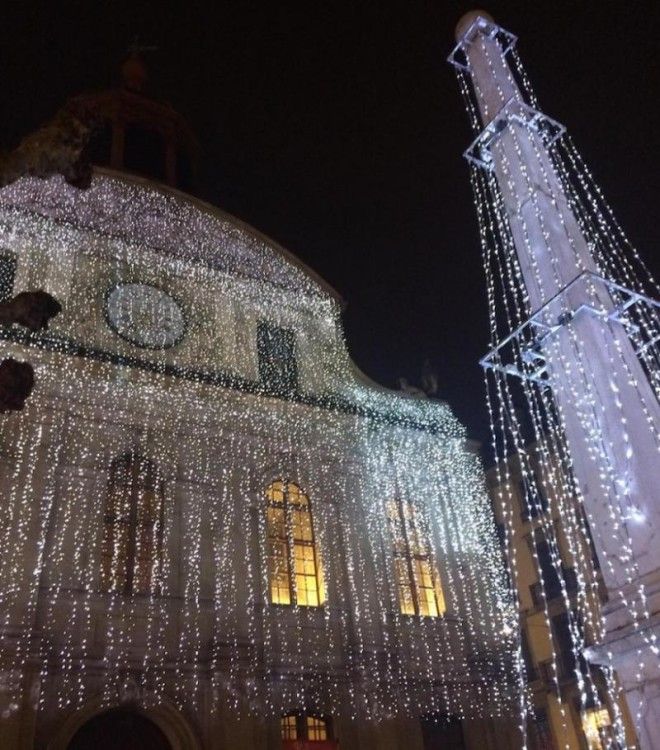 A festive light shower falls upon Geneva, Switzerland.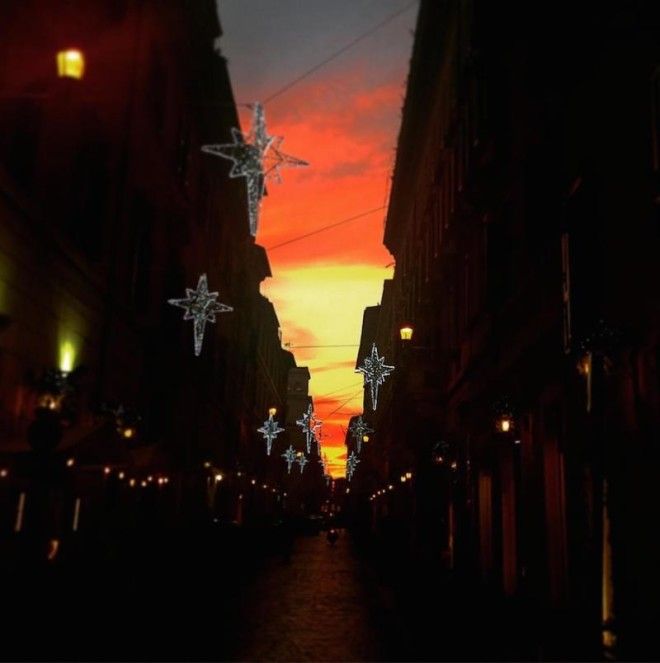 The lights on this street in Rome, Italy look stunning even before the sun fully sets.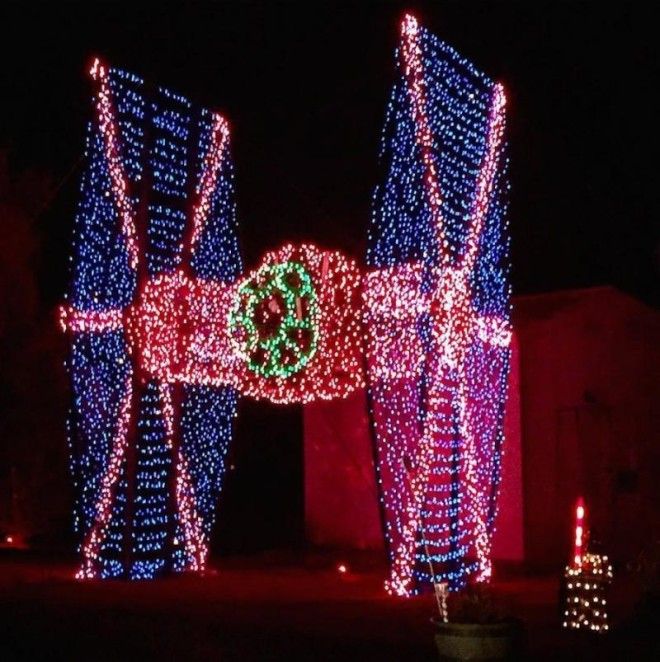 Even the dark side of the Force gets some love from the residents of Munnsville, NY.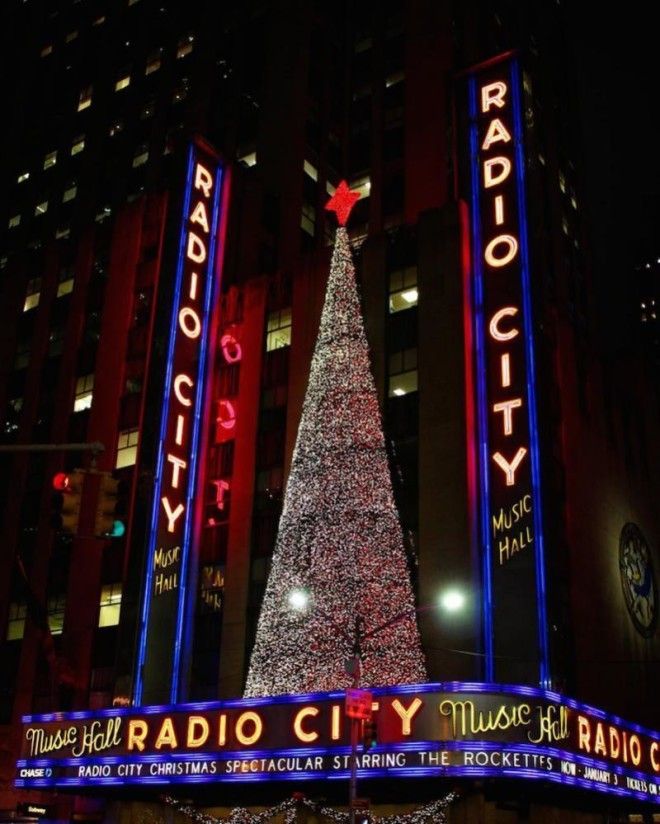 The home of the Rockettes, New York's Radio City Music Hall looks appropriately stunning.