I don't know about you, but I always have such a hard time coming up with Christmas makeup looks. I want to be festive but not too festive, and I always want my makeup to look flawless because I'm photographed so much. If you feel the same and are constantly looking for Christmas makeup inspiration, this is definitely the list to check out and inspire you!
1. Dark Matte Lips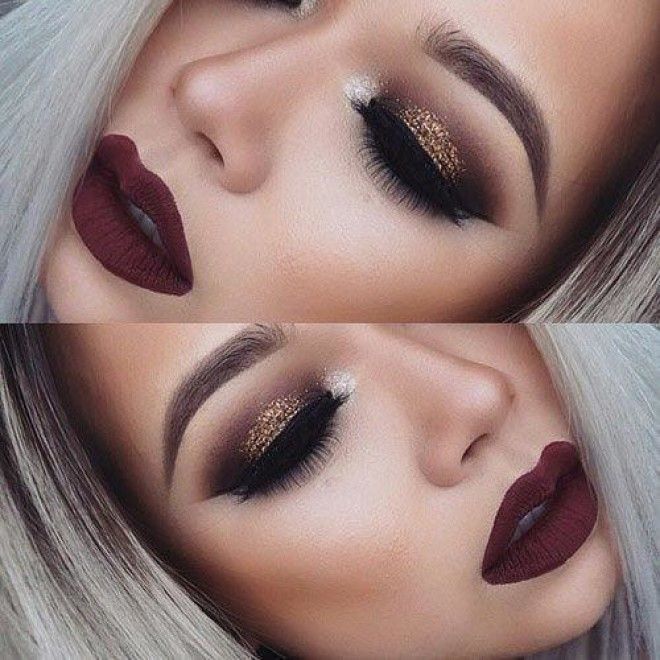 This glitter eye look is stunning in contrast to the matte lips.
2. Shimmering Eyes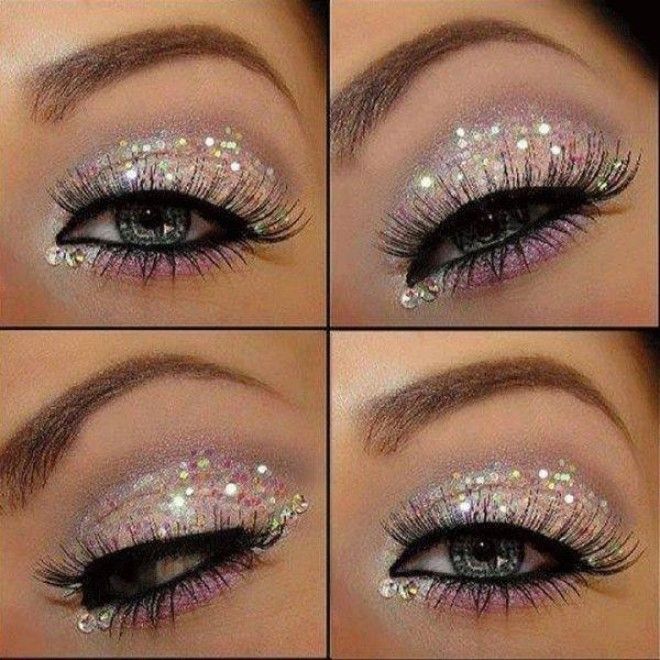 This eye makeup look reminds me of a winter wonderland!
3. Red Matte Lips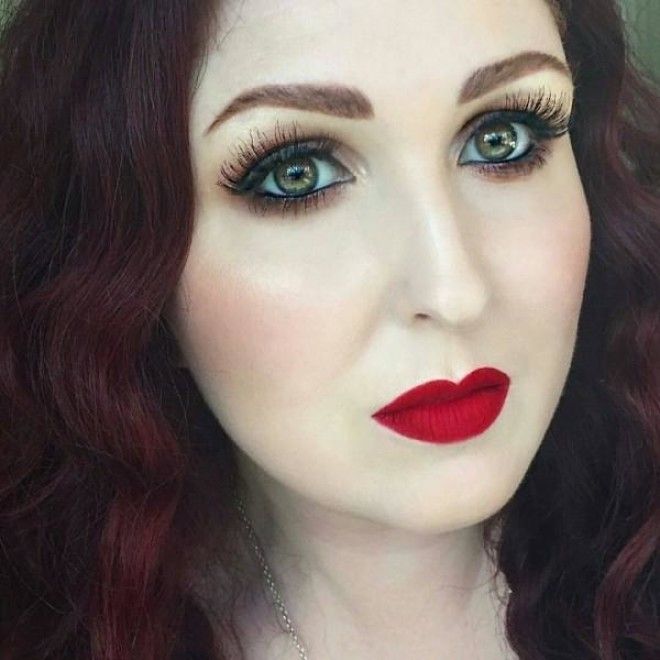 Red lips are a holiday staple, but how often do you see them in matte form?
4. Glittering Lips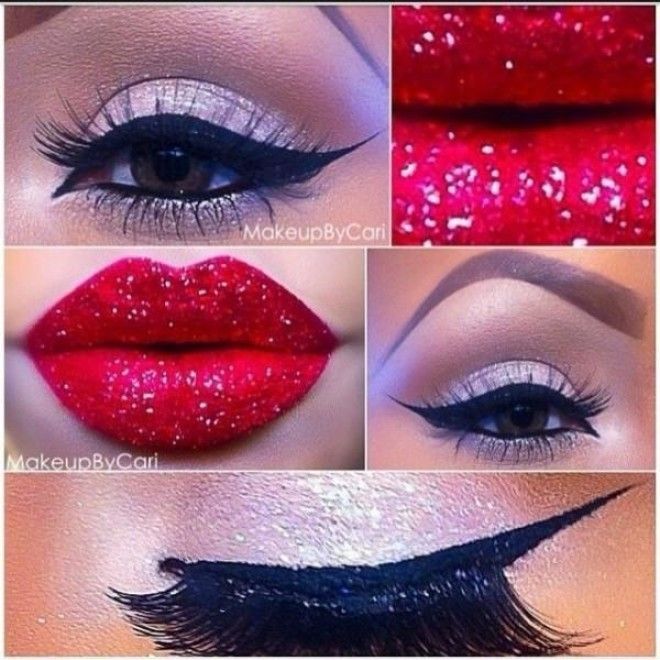 Keep your eyes simple and your lips sparkling with this fabulous look.
5. Gold Eyeshadow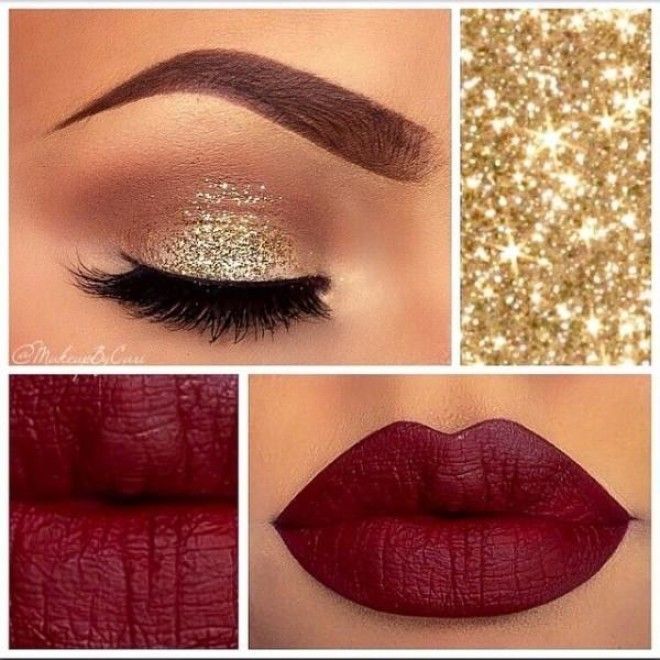 Don't you just love this gold eyeshadow? It reminds me of Christmas!
6. Smokey Shimmer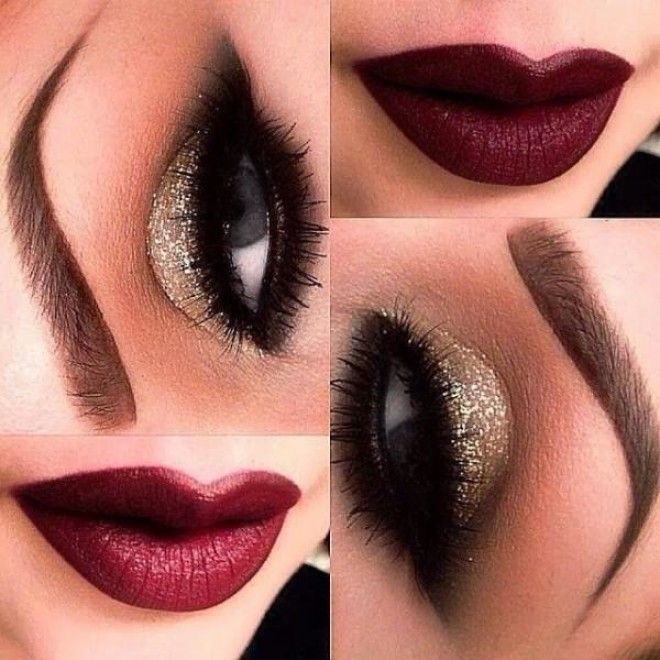 Make your glitter eyes a little more subtle with this smokey take on the eye look!
7. Bright Red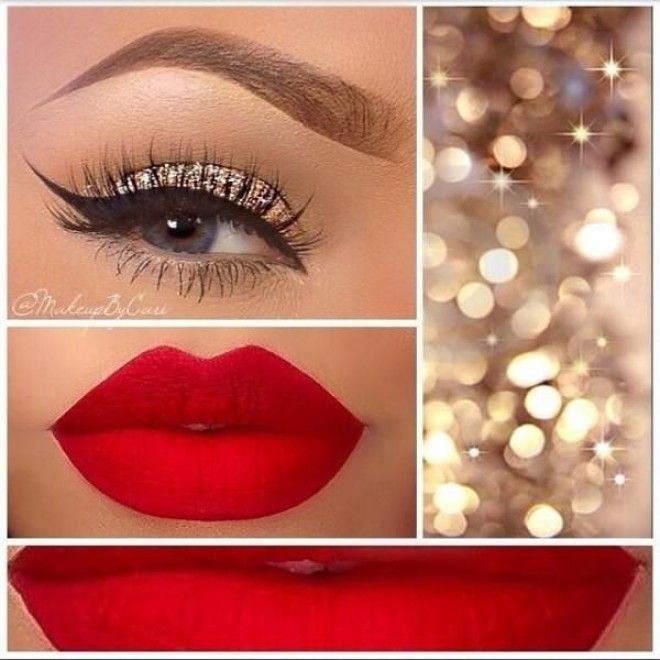 Go bold with these shocking red lips!
8. Dark Bombshell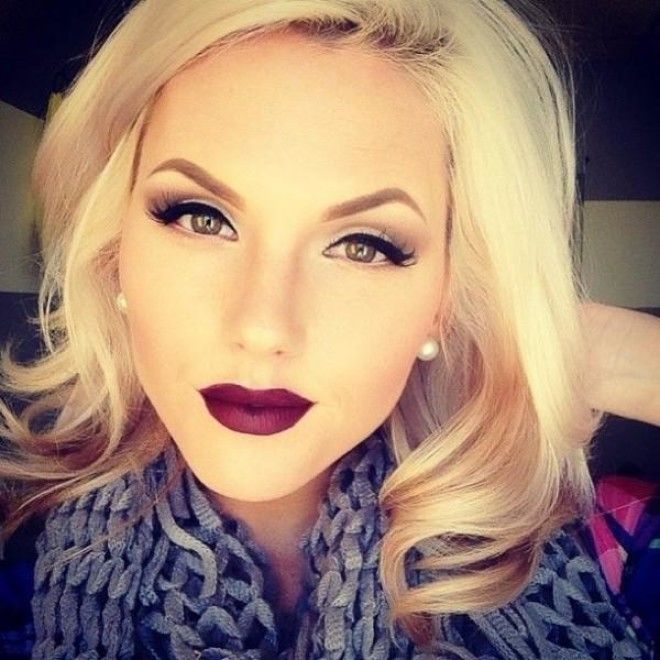 You don't need to wear bright colors to get the bombshell look this Christmas!
9. Liquid Look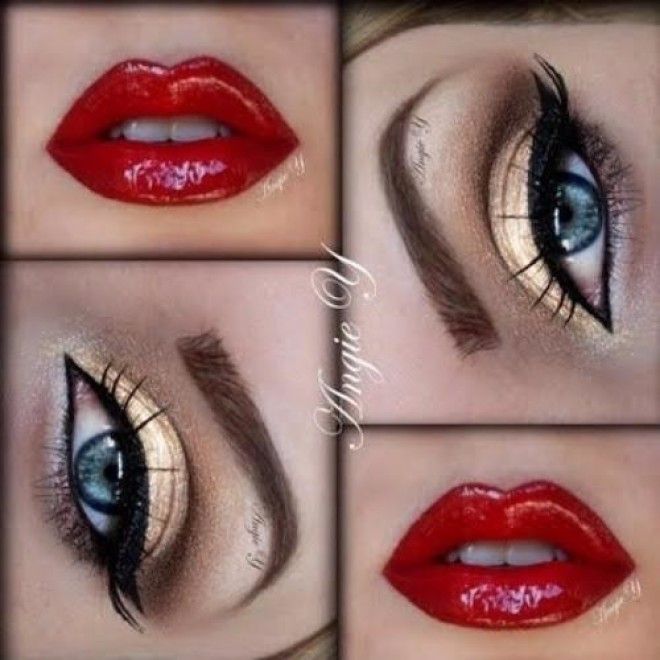 Isn't this shiny, wet look just perfect for a Christmas Day look?
10. Blended Shadow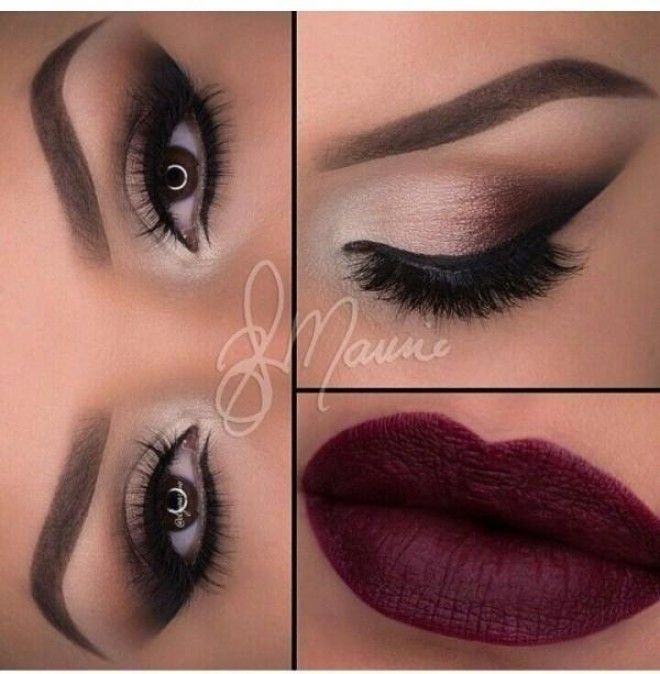 I love this sexy, shadowy look on her eyes!
11. Simple Winged Liner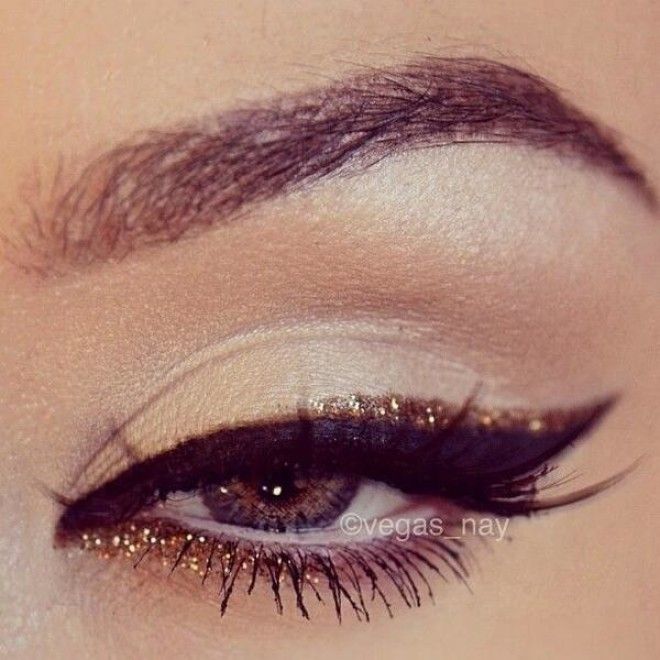 Go simple with winged liner and minimal eyeshadow!
12. Glitter Smoke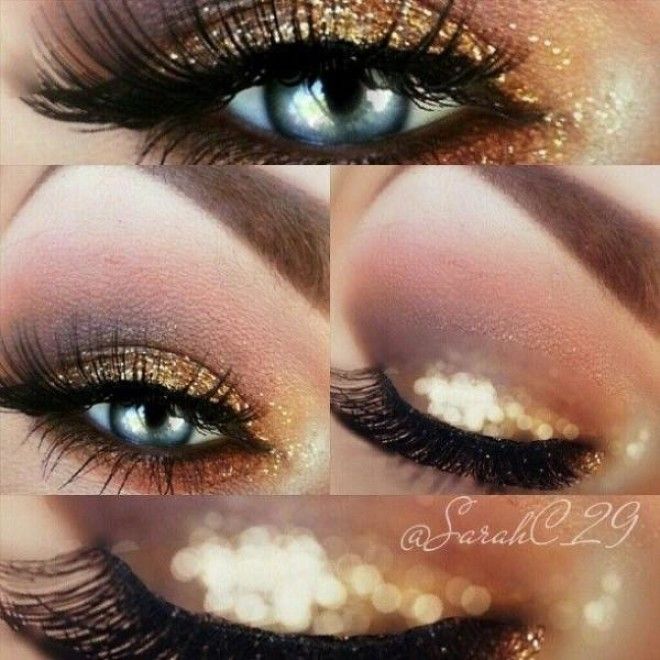 Don't you love this glitter shadow turns into a smokey eye? It's so unique!
13. Simple and a Flower Crown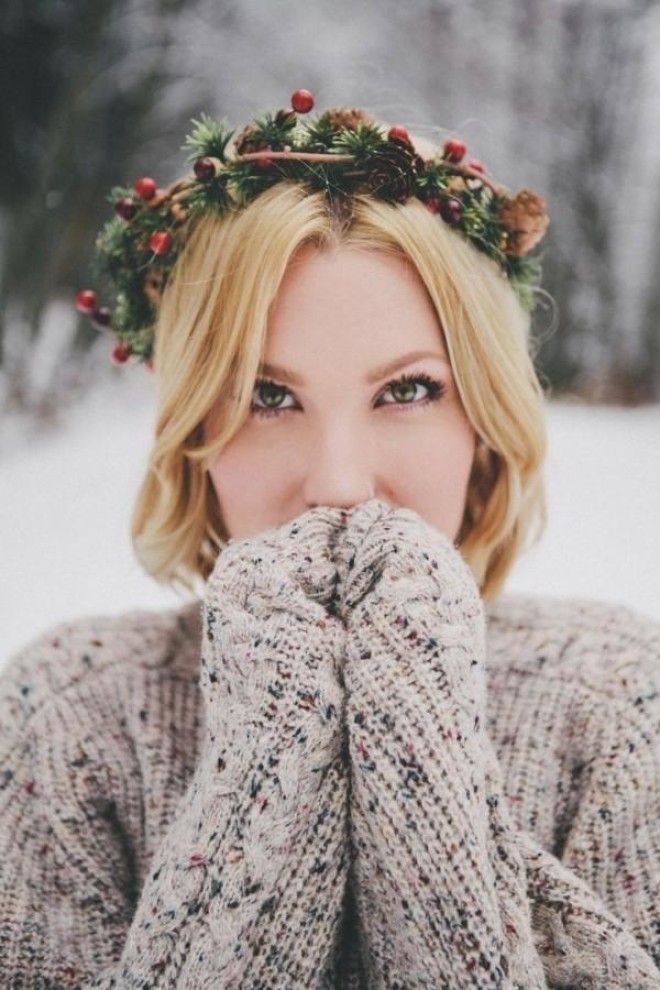 Keep your makeup simple and then add a rustic holly flower crown to your hair!
14. Easy Matte Lips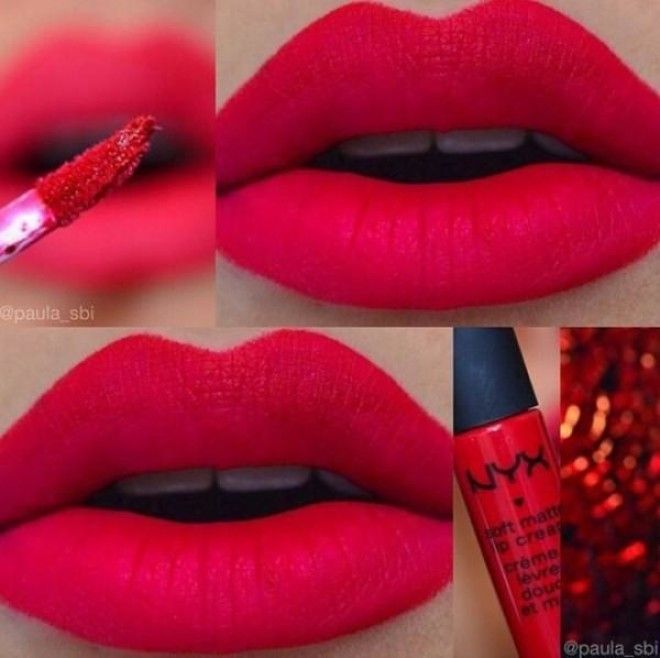 Did you know you could get matte lips that look so great for such a cheap price?
15. Brown-Tones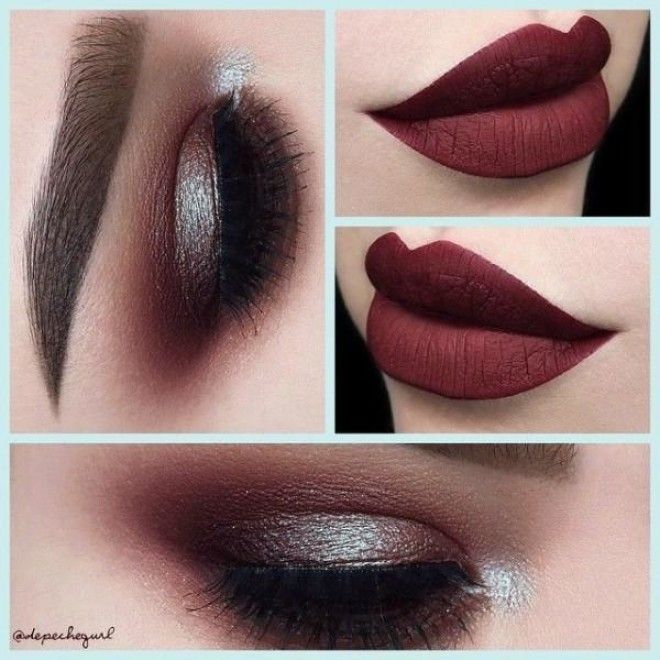 The brown tones in this look are simply gorgeous.
16. Green and Gold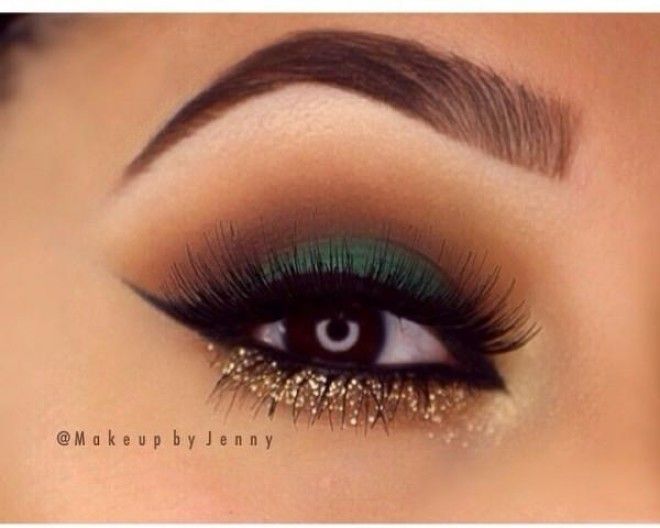 When you think of Christmas makeup,
you probably think of red lips, but this gold and green eyeshadow is so beautiful!
17. Performance Look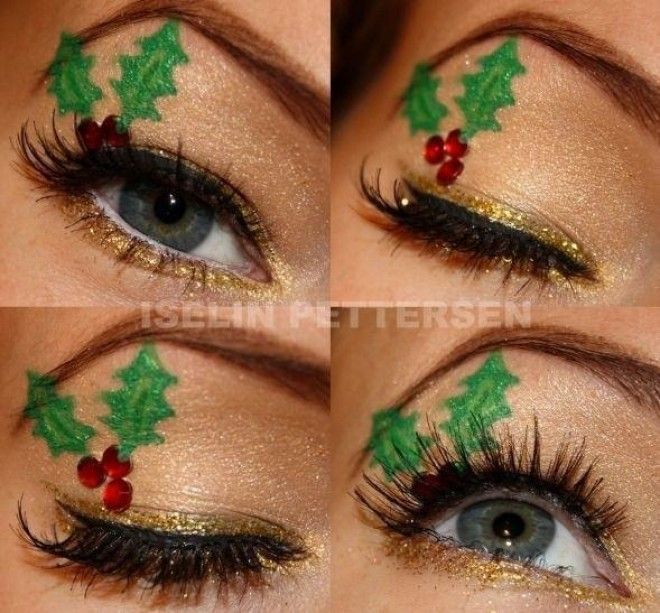 I know as a former dancer that sometimes you can't find the perfect makeup look that will stand out when you're performing, especially during the holiday season. This is perfect for that!
18. Glitter and Long Lashes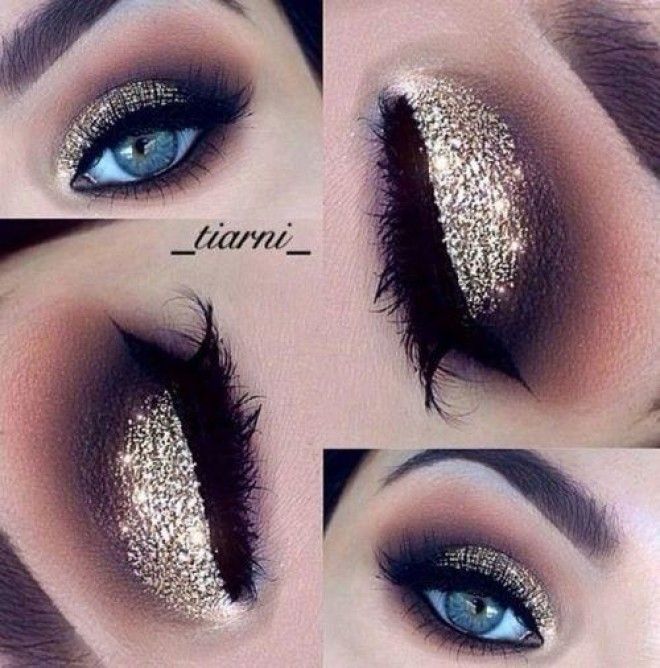 Wear this pretty look to your next holiday party!
19. Simple Nails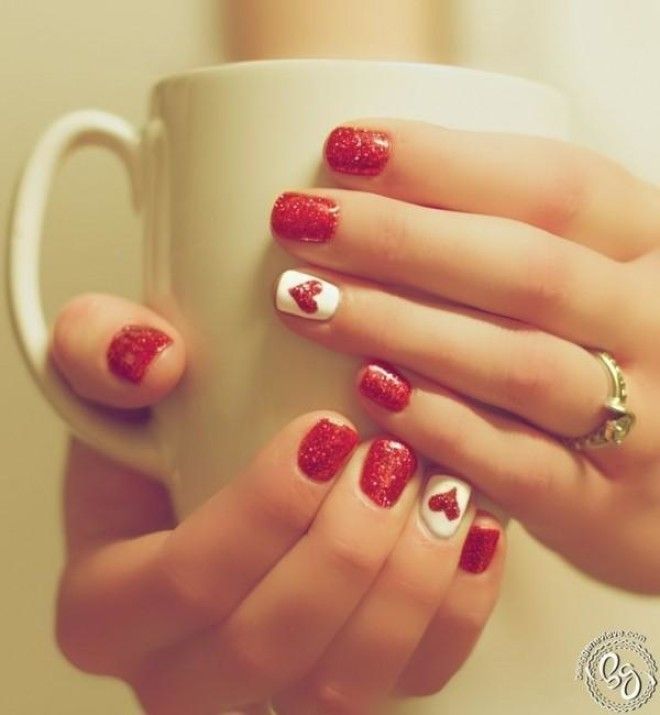 Go for classic red nails this Christmas!
20. Candy Cane Eyeliner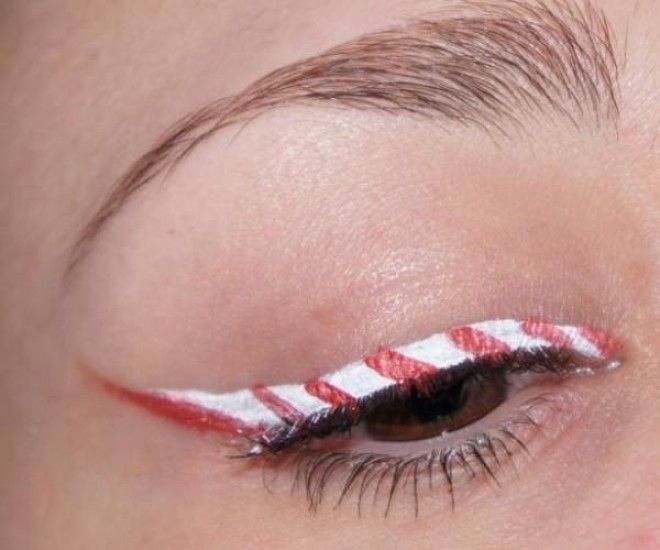 Go crazy with this candy cane style eye liner!
21. Dark Green Eyes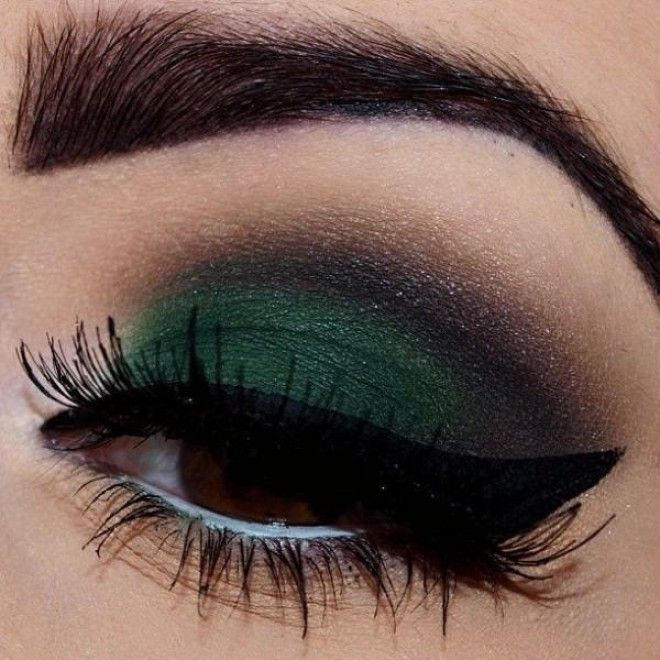 For all of my girls out there with dark brown eyes, this is a great eye makeup look to try out!
22. Flawless Face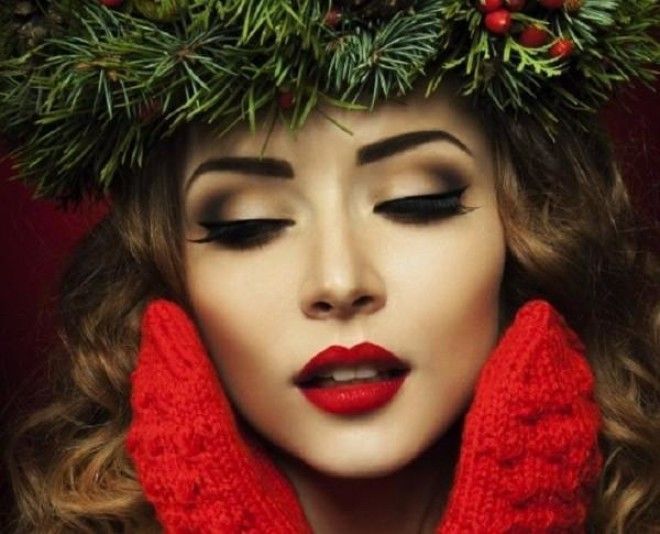 This makeup look is so perfect, especially for the holidays!
23. Shimmering and Dark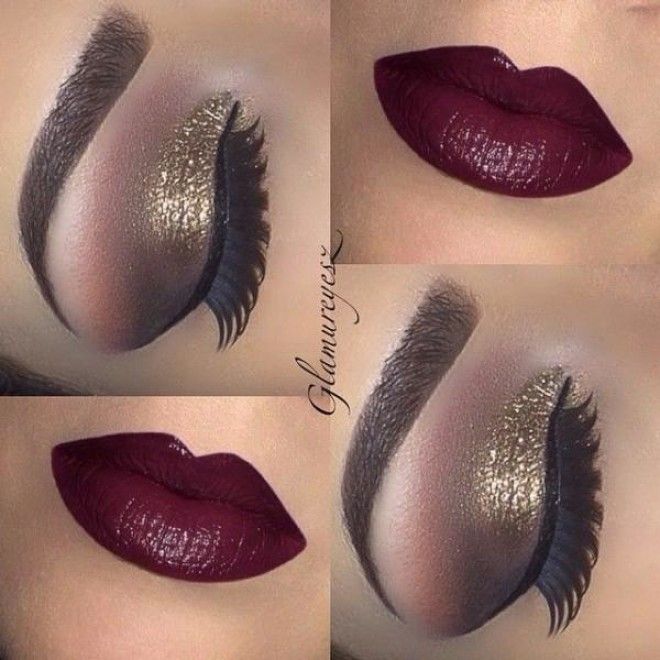 Keep your eyes shimmering and your lips dark and matte for a unique makeup look this Christmas!
24. Frozen-Inspired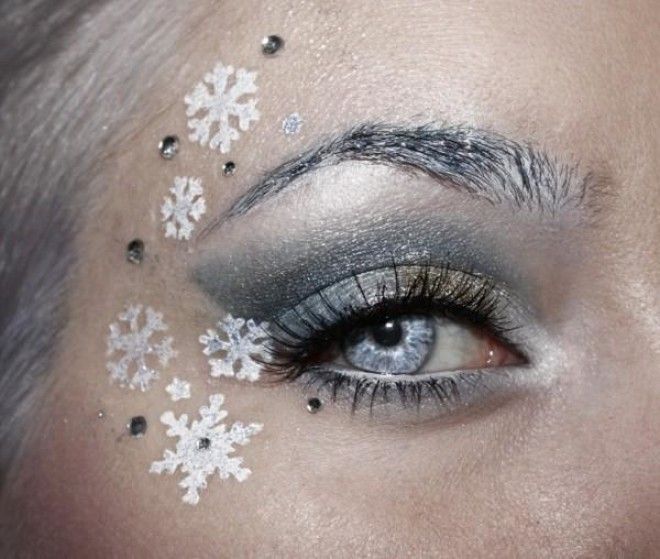 Excite all of the little kiddos in your life with this "Elsa" look!
25. Brown and Purple Tones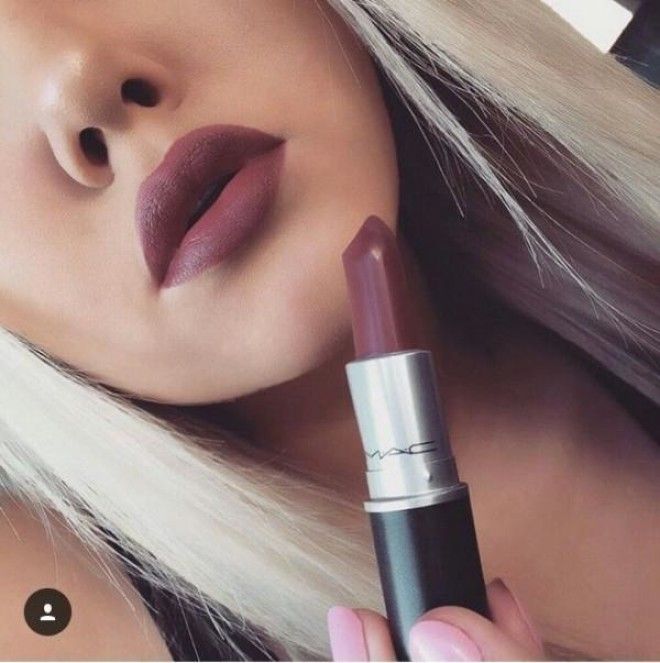 Don't you love the brown and purples hues in this look? I'm just a little bit obsessed!