Summer might be the iconic time to have your wedding, but there's something really special about getting married in the winter too. There are so many cool decoration options that just wouldn't fit in the warm months. If you're planning winter nuptials, check out the awesome decor ideas. The only problem will be deciding which ones you like the best.
1. Rustic White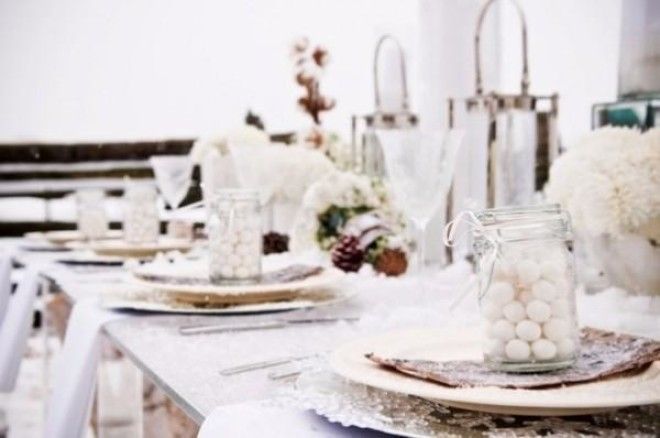 The combination of all white decor with the rustic wood slices and pinecones is perfect for a winter wedding.
2. White Flowers and White Candles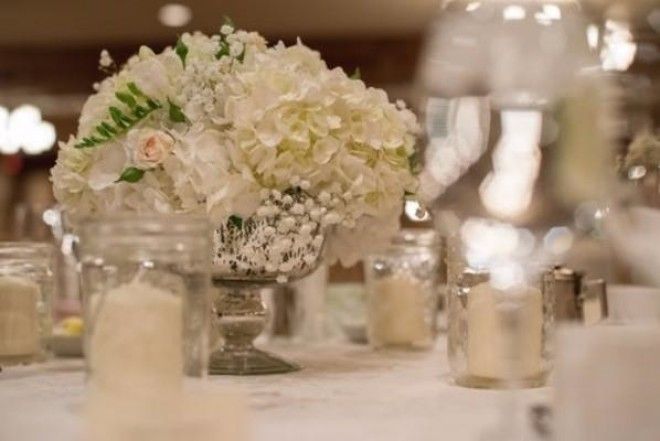 As you can see, white is the best choice for a winter wedding.
3. Chandeliers over the Tables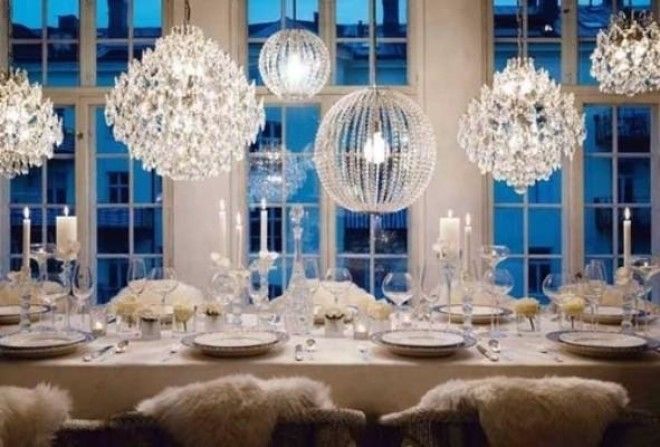 Wouldn't you love to have this at your winter?
4. Little Trees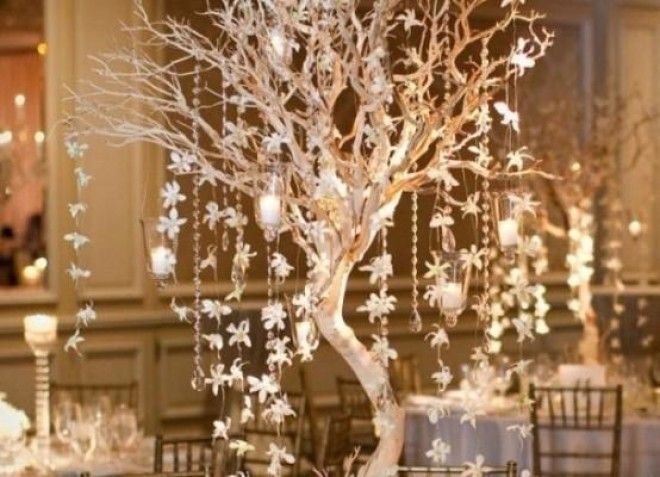 This wintery idea is great for your gift of guest book table.
5. Use Pine Branches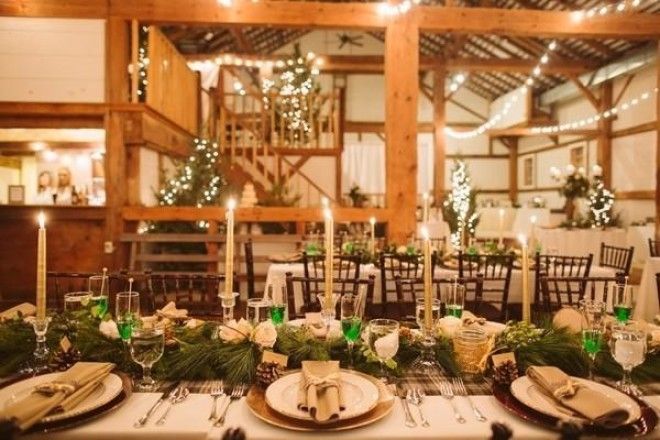 Pine branches are a no-brainer when it comes to decorating for a cold weather wedding.
6. Winter Wonderland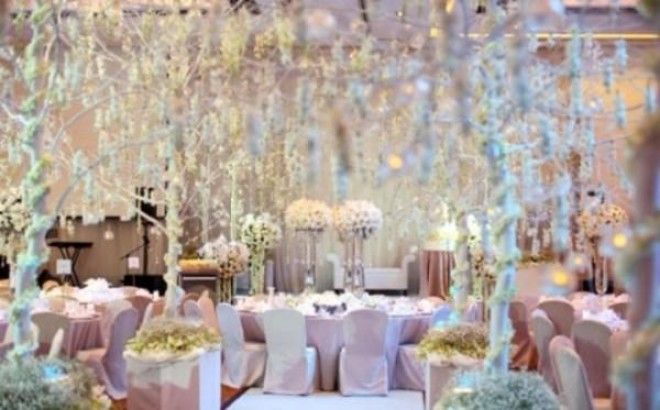 This winter scene would make any wedding memorable.
7. Mood Lighting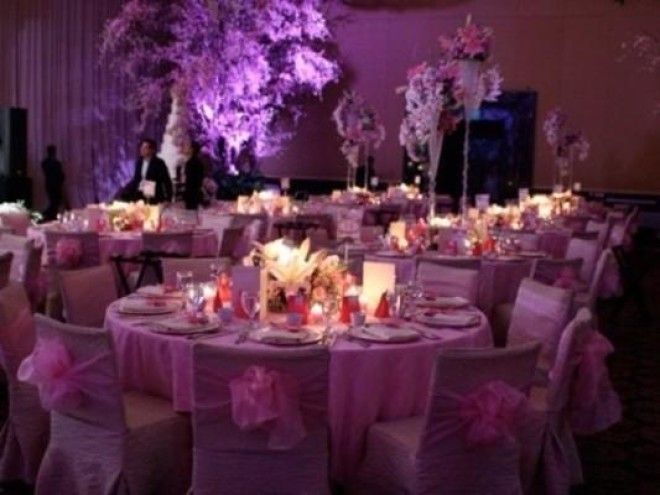 Any color of lighting would look wonderful against a white backdrop.
8. Hanging Candles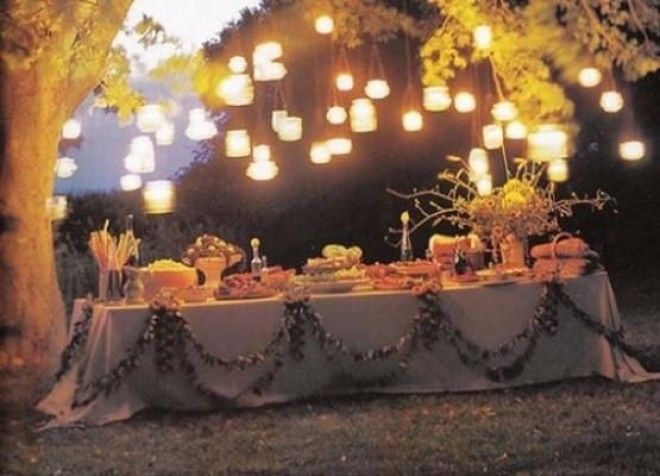 If you live somewhere warm in the winter, you can pull off a great look like this one.
9. Bring the outside in
Set this up by the window and you can feel like a little bit of the outdoors is inside at your wedding.
10. Go for Lots of Drama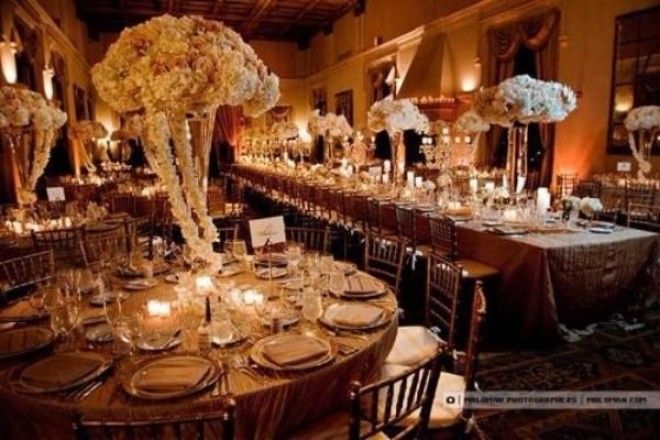 This look would be sure to awe all of your guests.
11. A Little Bit of Red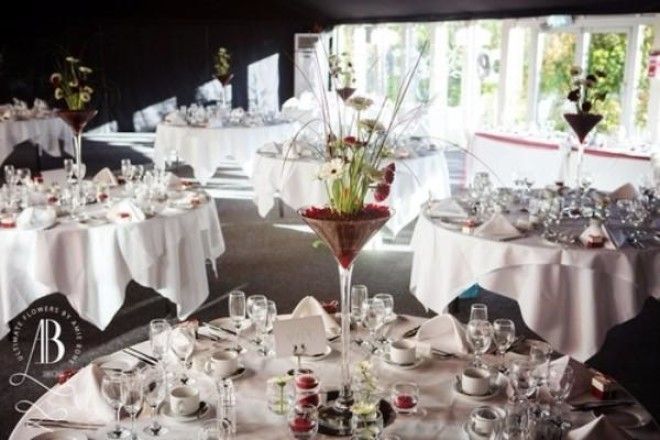 Bright bursts of red really make a winter white wedding pop in a good way.
12. Light Tons of Candles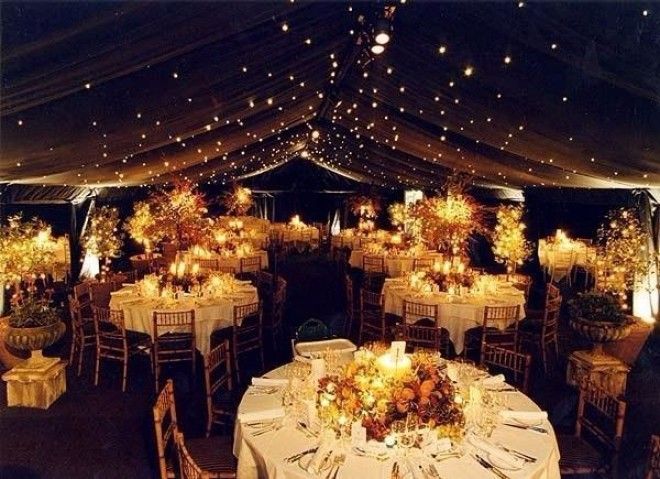 Candles add lots of romance and lighting to a wedding.
13. Some of Everything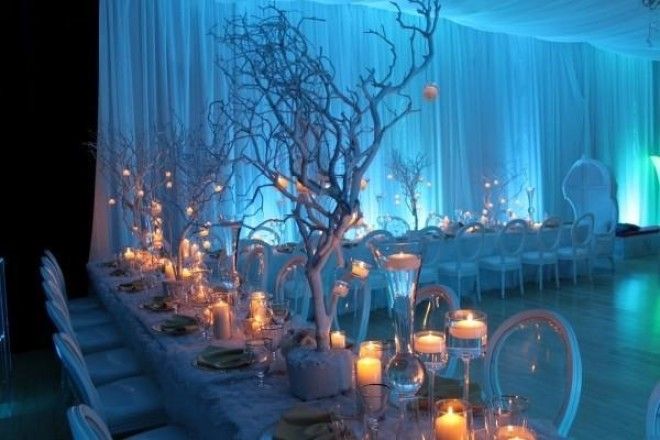 Can't decide if you want trees, candles or mood lighting? Go ahead and use them all.
14. Formal Setting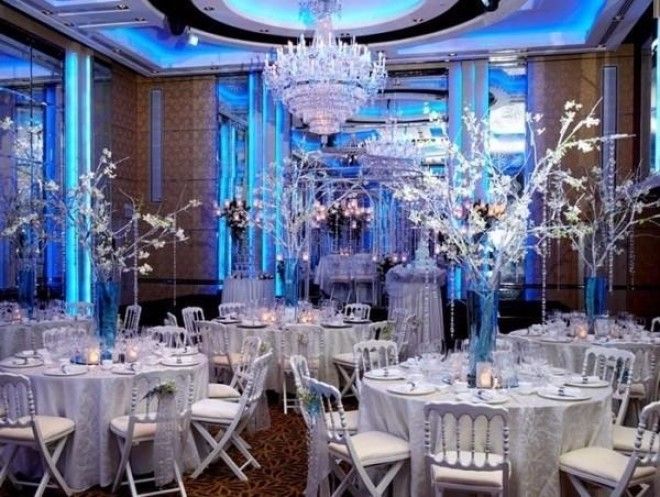 Here's a formal setup that will make your wedding really special.
15. Try Crystal Decor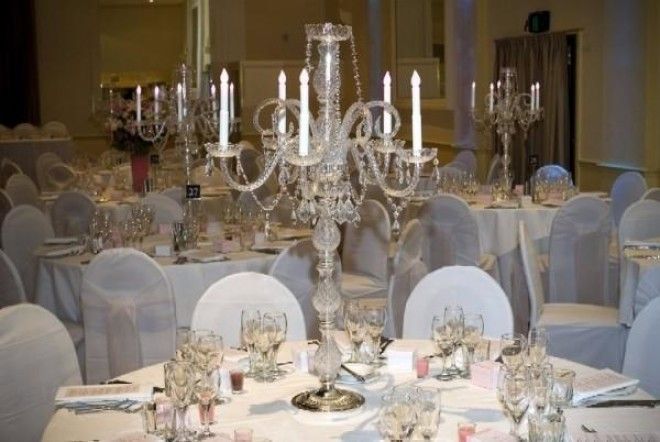 Crystal decor and dishes are the perfect complement to white decorations.
16. Candles of All Sizes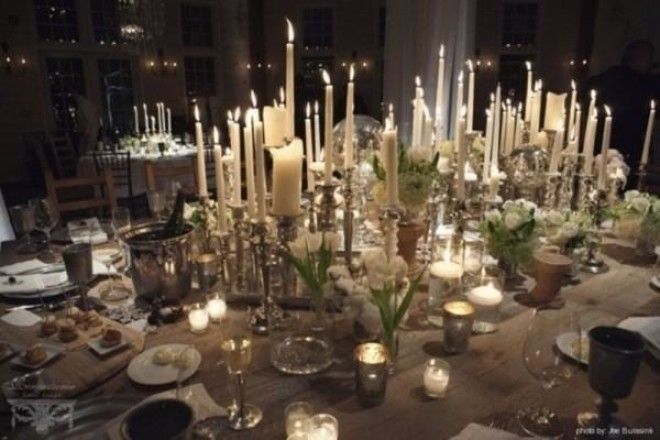 Grouping together a bunch of candles of different sizes is romantic and wintery at the same time.
17. Make It Sparkle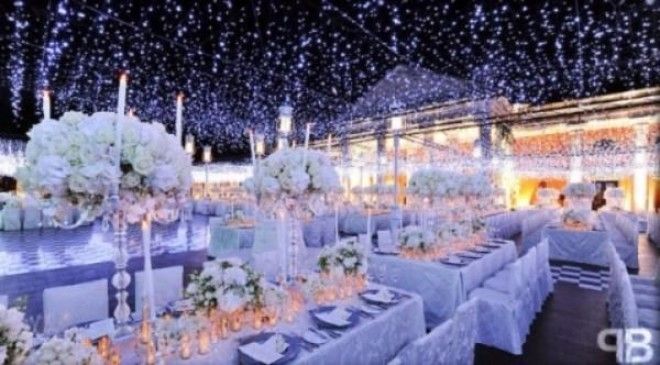 Fairy lights all over the place light up a winter wedding in the best way.
18. Something Totally Simple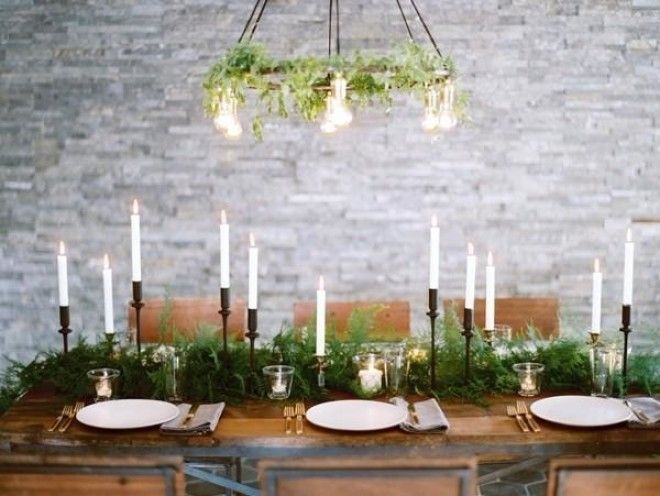 A simple setup with pine boughs and white candles is perfect for a winter wedding.
19. Recreate a Snowy Scene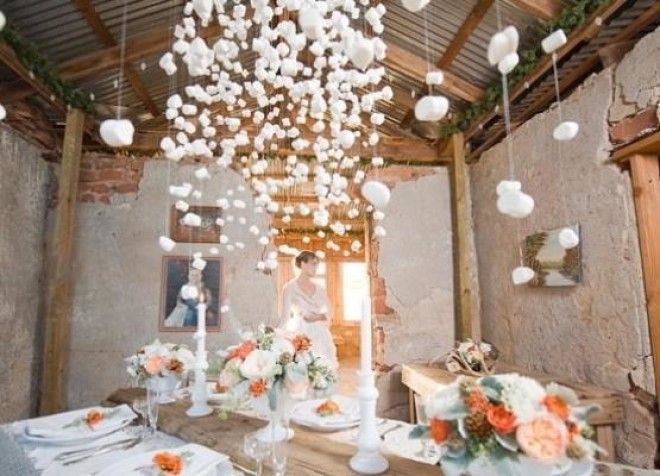 Bring some snow inside by hanging "snowballs" above your wedding tables.
20. White on a Dark Backdrop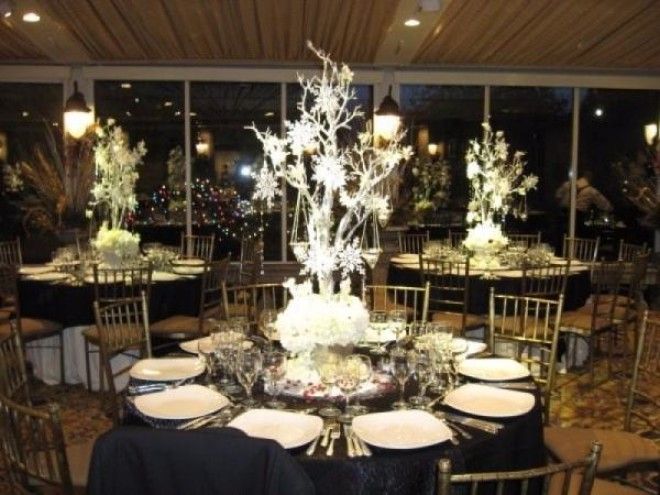 Look how great white looks against the dark furniture and tablecloths.
21. Hang Paper Lanterns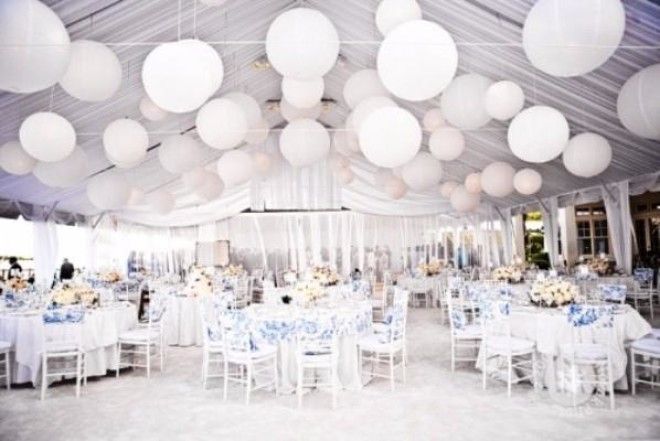 Those paper lanterns add a touch of fun and whimsy to your winter wedding.