When a film as big as
Star Wars: The Force Awakens
goes into production, there's bound to be tons of people who want to be a part of the action.
Sometimes these sorts of requests are fulfilled with the shortest, yet most prestigious, of roles — the cameo. Through makeup, voice overs, and short little glimpses, the following list of pretty recognizable actors made their mark on the legendary
Star Wars
franchise — and you didn't even know it.
Simon Pegg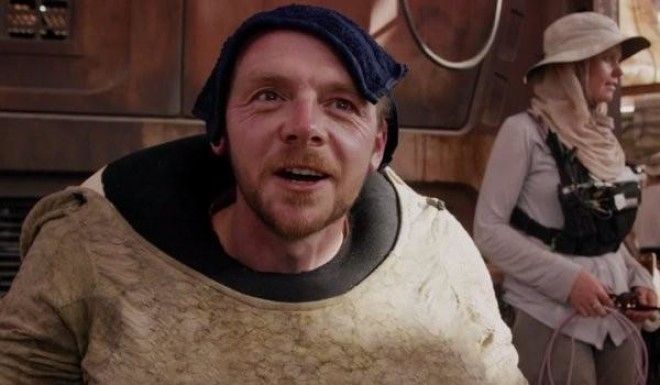 Let's get the easy one out of the way, shall we? We knew Simon Pegg was going to be in "Star Wars: The Force Awakens" ever since the Comic Con promo reel showed him "burning for 'Star Wars.'" However, secrecy being what it is to the franchise, we had no clue who Pegg would be playing, just that it was more than likely a character on Jakku. If your ears were sensing some familiarity in the voice of Unkar Plutt, the junk dealer that Rey dealt with throughout the first act of the film, then you noticed Pegg's brilliantly exaggerated vocals.
Daniel Craig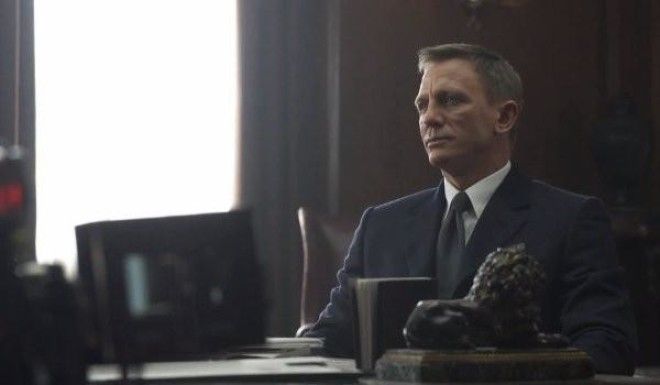 Speaking of Simon Pegg, a while back he accidentally let slip that James Bond himself, Daniel Craig, would be playing a stormtrooper in
Star Wars: The Force Awakens
. While Craig himself dismissed the report, claiming he'd never play a glorified extra in someone's film, it turns out that was just a mere tactic to keep his presence a secret.
Craig's role was that of Stormtrooper JB-007, also known as the first successful victim of Rey's Jedi mind trick. Though you have to give him credit, he did resist the first pass, and threatened to tighten the restraints before ultimately losing control.
Michael Giacchino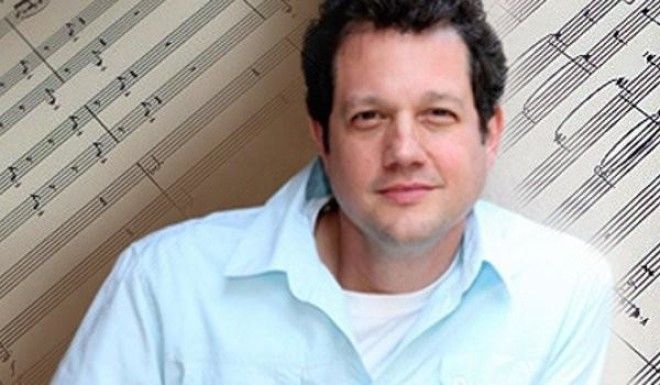 Up until now, Michael Giacchino's acting career has been limited to films in which he's done the music, which has seen him appear in such films as
Ratatouille
,
Super 8
, and, most recently,
Tomorrowland
.
However, if a good friend like J.J. Abrams called you to play a stormtrooper in
Star Wars: The Force Awakens
, would you say no? It's that sort of thinking that saw the award winning composer filling the role of FN-3181 — the trooper that manhandled Oscar Isaac's Poe Dameron on Starkiller Base while delivering him to Kylo Ren.
Bill Hader and Ben Schwartz
When creating a new character for a canon as storied as
Star Wars
, you need to make sure said character has a distinct voice to call their own.
Not only did J.J. Abrams give BB-8 a fantastic physical design, but he also made sure to hire the right guys to give the droid a unique sound for its actual voice.
While we don't hear them say anything specific, the noises created by Bill Hader and Ben Schwartz were eventually mixed into the language that BB-8 would speak with the many characters it would encounter during
Star Wars: The Force Awakens
. Though rest assured, it's still an acquired trait to know how to speak droid.
Thomas Brodie-Sangster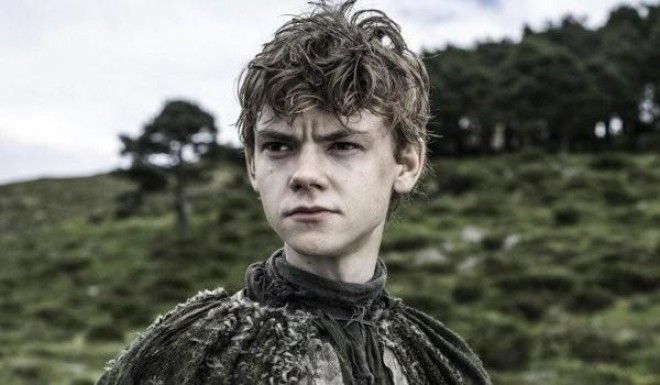 Game of Thrones
fans must have done a double take when, during a random scene on the bridge of Starkiller Base, they were treated to the image of Wog trainer Jojen Reed as an officer in the First Order.
For those of you who aren't fans, Thomas Brodie-Sangster is also known as Newt from
The Maze Runner
series, Ferb from the recently defunct
Phineas and Ferb
, and — most notably — Liam Neeson's love-struck son in
Love, Actually
. Guess playing the drums didn't charm the ladies for too long.
Warwick Davis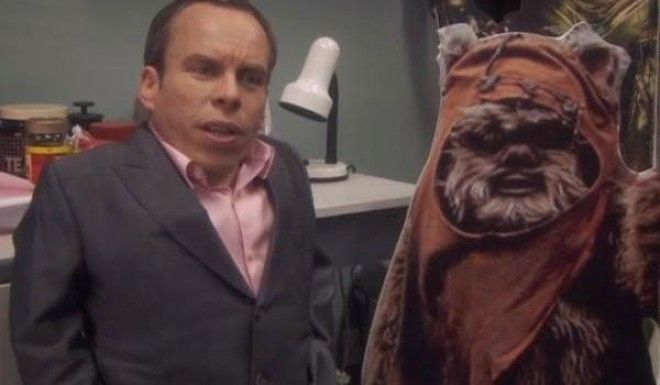 Ever since his appearance in 1983's
Return of the Jedi
, Warwick Davis has had at least one appearance in each variation of the
Star Wars
story.
With his previous cameo in 1999's
The Phantom Menace
, and now a cameo in
Star Wars: The Force Awakens
, Davis is pretty much family when it comes to the galaxy far, far away. His latest appearance is that of Wollivan, a patron in Maz Kanata's cantina, with a tiny pink snout and puckered eyes.
Harriet Walter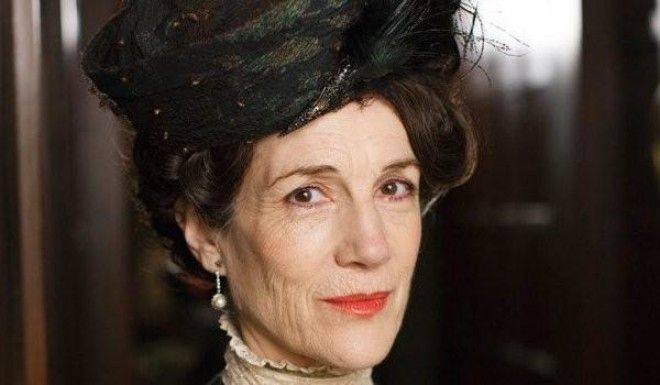 While a lot of you
Downton Abbey
fans would recognize Lady Shackleton anywhere, that still doesn't explain how one of the stars of the popular British TV show would be looking after Chewbacca's wounds.
Granted, there seems to be a huge affinity of the
Star Wars
universe to use a good amount of British talent, but the woman who plays Dr. Kalonia, a medic at the Resistance base, actually has a deeper connection to the series.
As it turns out, she's also niece of the late Christopher Lee, who played Count Dooku in
Attack of the Clones
and
Revenge of the Sith
.
Kevin Smith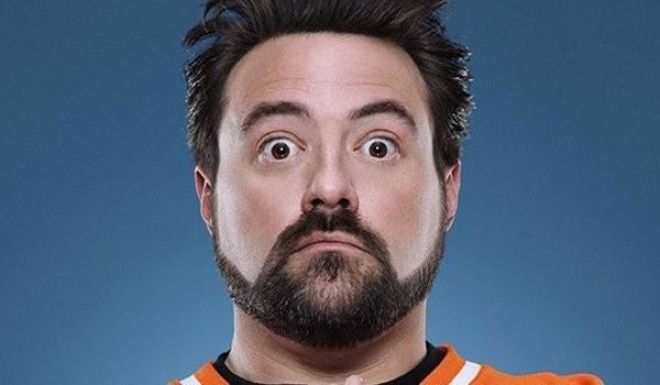 While we may not have expected Kevin Smith to play a part in
Star Wars: The Force Awakens
, the fact that he actually landed a role doesn't come as a complete surprise. Being a huge
Star Wars
fan, the fact that Smith played one of the many "additional voice" parts in the seventh installment is something even the man himself probably never dreamed of doing.
Though, to be fair, no one's been able to identify his part in the film yet, so this one's still pretty secretive.
James Arnold Taylor, Ewan McGregor, Sir Alec Guinness, and Frank Oz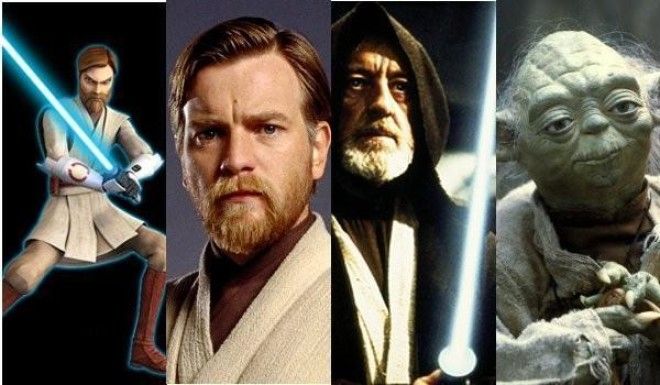 Here's an interesting string of cameos, which all overlap in one, singular scene. During Rey's Jedi mind trip, which shows her the history of Luke Skywalker and Kylo Ren's falling out, she hears the voices of Obi Wan Kenobi and Yoda calling to her. Originally, James Arnold Taylor (the voice of Obi Wan from
The Clone Wars
TV show) was asked to voice Kenobi. Ultimately he was replaced by Ewan McGregor, who was then simultaneously dubbed with a fragment of Sir Alec's performance from the original trilogy, to create the final product. Also replaced with previously used elements was Oz's newly recorded vocals as Master Yoda, though like Arnold Taylor before him, no hard feelings were had.
Lin Manuel-Miranda and J.J. Abrams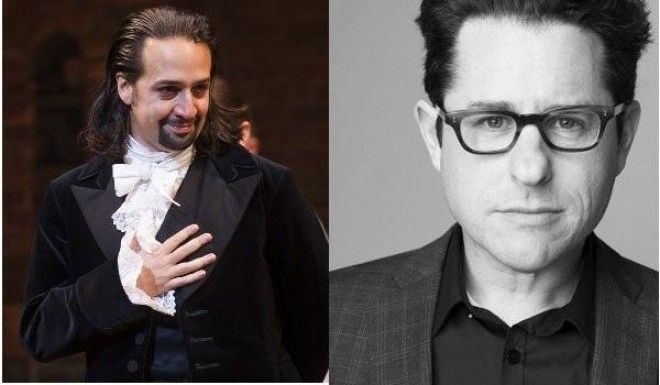 If you're a MacArthur Grant winning playwright, who just happens to be a
Star Wars
fan, apparently all it takes is one really good joke to get you a job in the latest film in the series.
Hamilton
writer/star Lin Manuel-Miranda joked with J.J. Abrams about being involved in any sort of new cantina sequence, and not only was he brought on to cowrite two songs with Abrams, but they both provided the vocals for Maz Canata's cantina band.