This is why people hate the young generation! Stupid things like this. This is an actual new statue in sugarland town center. Good god help us.
Many Texans are outraged after the town of Sugar Land erected a statue depicting two young girls taking a selfie.
After the bronze selfie statue was constructed in the Sugar Land Town Square Plaza, social media lit up with annoyed and perplexed Texans who found the statue embarrassing.
In response, Lindsay Davis, Sugar Land's cultural arts manager, reassured local news station KTRH that the statues were not paid for with the public's money.
"This particular sculpture is part of a collection of ten sculptures that have been donated to the city," Davis said. "These were part of a resident of Sugar Land's desire to give the city ten particular sculptures that he funded, to help add a little more life to some of the parks and public spaces."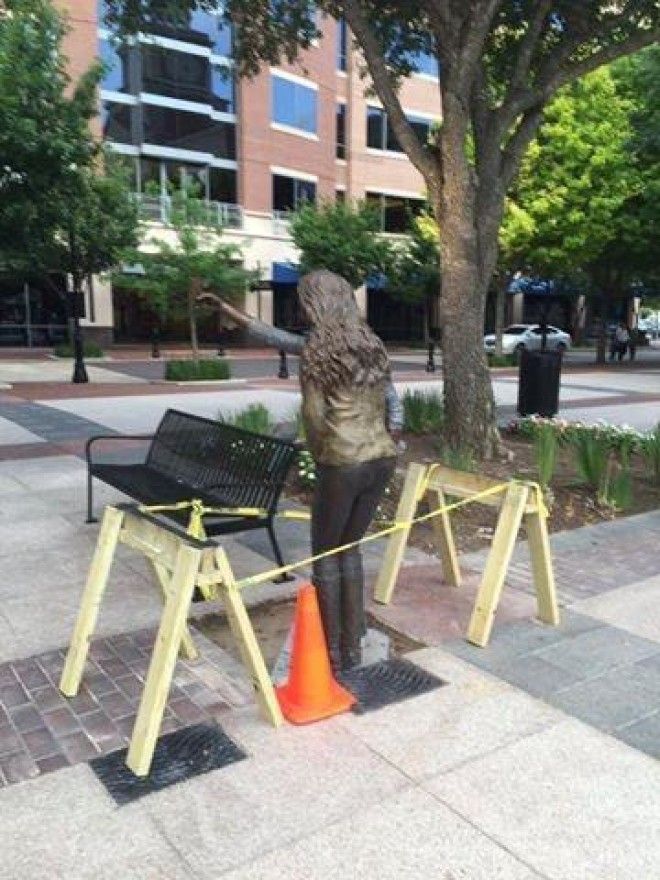 The sculptures were all part of a long-standing plan to beautify the city: They had to be approved by two different committees before their installation could finally be approved by the Sugar Land City Council.
No matter what message the selfie statue might send about millennial culture, the city's intentions were innocent enough: The newly-installed artwork is meant to depict common activities that happen around the city. Another statue shows a man playing guitar near a fountain.
The City of Sugar Land is having fun with the controversy, to their credit. Their Twitter account has been collecting selfies with the statue under the hashtags #Selfiestatuegate2016 and #SLTXselfiestatueselfie.