Elora Hardy is a skilled structural designer with a passion for eco-friendly architecture. She grew up in Ubud, Indonesia in the 1980s where she would spend much of her time with the friendly craftsmen of the surrounding villages learning the arts of carving, painting, and batiking.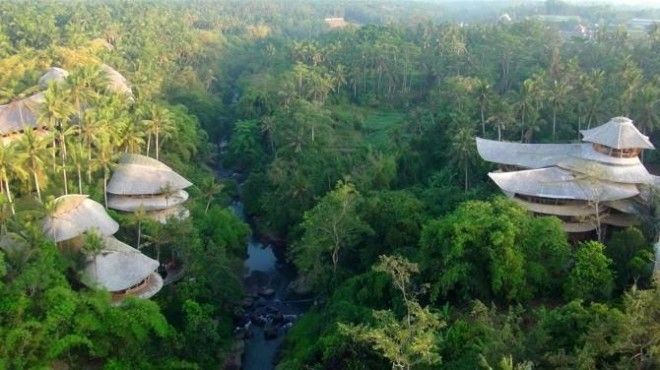 At the age of 14, she went to a California boarding school for the arts, and then went on to receive a Bachelor of Fine Arts at Tufts University in 2004. After about 5 years of work in Manhattan, she returned to the Indonesian island of Bali and founded her brand, Ibuku, an Indonesian design team that specializes in crafting with bamboo. Deep within the tropical paradise, Hardy and her team put their abilities to the test to create Green Village, an environmentally friendly resort community along the Ayung River.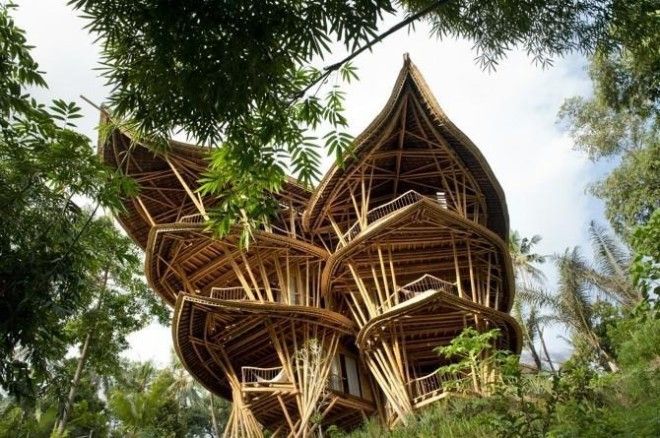 In the Green Village, all of the buildings are constructed almost entirely from the naturally abundant bamboo that grows throughout the region, achieving astonishing abodes that are one with their surroundings rather than imposed, like a structure of stone and steel, upon the landscape. Prior to construction, every stalk of bamboo is density tested and treated with a salt solution to prevent damage from insects.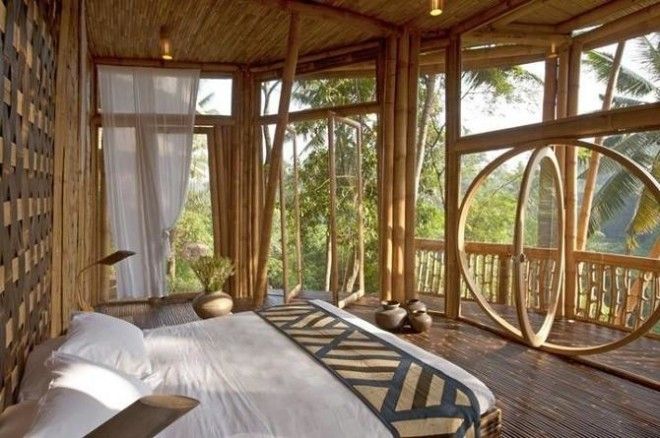 Some of the homes reach as high as six stories tall, rising above even the tallest palm trees and offering a spectacular view of the surrounding volcanoes. As a part of the Ring of Fire, the island of Bali is vulnerable to earthquakes, so every structure has been designed with the necessary flexibility to absorb the shock during times of seismic activity.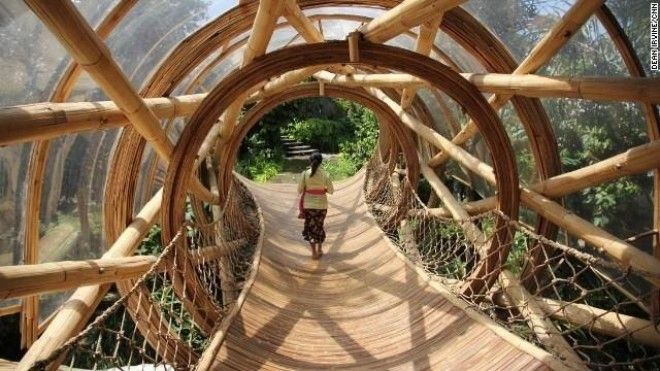 For those interested in witnessing the village for themselves, there are tour options available, as well as the ability to rent from a homeowner for a temporary stay, or even make the investment to have a bamboo home of your own built along the shore of the Ayung River. For those with children, the revolutionary and increasingly popular Green School is within walking distance of the village.