New Year's Eve is undoubtedly the ultimate reason to give a party, and although many cities in the United States have celebrations, a handful are favorite Dec. 31 destinations. Below are some tried-and-true — and lesser-known — fetes in four cities where ringing in the new year is a major occasion.
New York City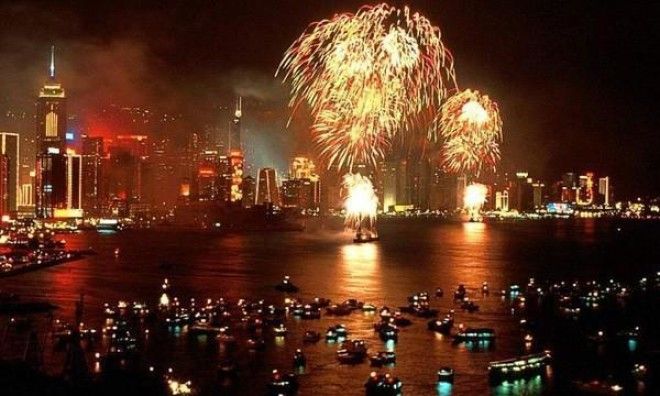 Times Square continues to be the hottest place in New York to be on New Year's Eve: More than one million revelers gather in and around the square to partake in the 109-year-old tradition of watching the iconic ball drop from atop One Times Square. The famous ball is a 12-foot-in-diameter sphere that weighs close to 12,000 pounds and is covered in 2,688 Waterford crystals. Those who want to see its descent live start arriving in Times Square as early as 10 a.m. even though the area shuts down to vehicles only around 3 p.m.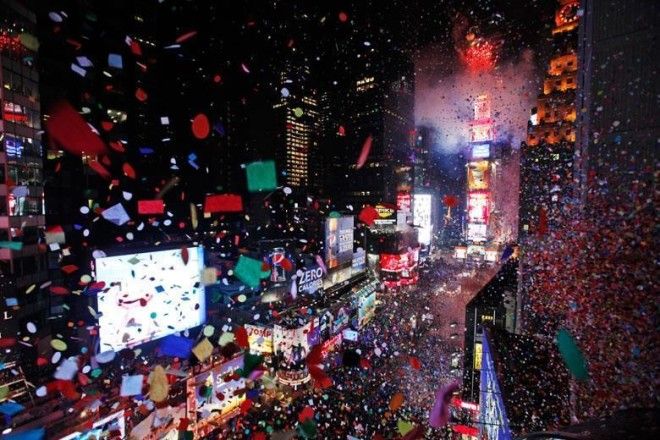 Dick Clark's New Year's Rockin' Eve party, held on a stage set-up in Times Square, entertains the waiting crowds from 8 p.m. on. Ryan Seacrest has been the host since 2006, and the singer Carrie Underwood is performing this year. Party goers beware: There are no portable restrooms in Times Square. The official Times Square site has more information on the evening.
Also, a handful of restaurants and hotels in Times Square have views of the ball drop and are hosting parties. The Olive Garden, for example, has a buffet dinner for $400 a person with an open bar and Champagne toast; tickets must be purchased at the restaurant. The Knickerbocker hotel has three outdoor skypods that are new for this year and perched just 150 feet away from the ball. They seat up to 28 people each, but access isn't cheap: They must be rented in their entirety and start at $45,000 a piece (includes overnight accommodations for all guests in the pod plus dinner with dancing and live music and an open bar).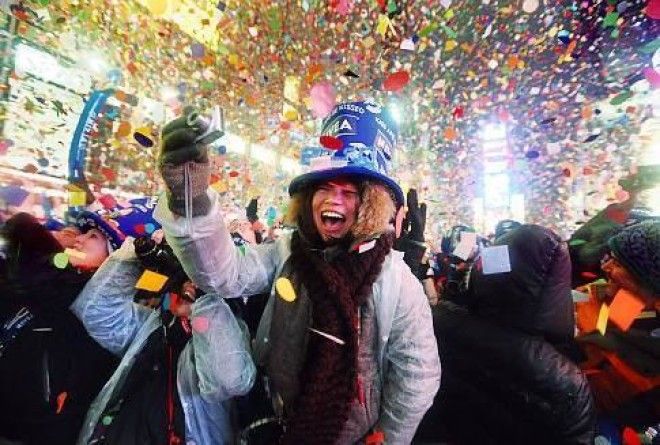 For a more healthy-minded way to head into 2016, there's the New York Road Runners Midnight Run party hosted by the namesake club inside Central Park. The night begins with dancing and music at 10 p.m. at Naumburg Bandshell, an event that's free and open to the public. The race itself is four miles long and begins at midnight; runners and spectators will be treated to a 15-minute fireworks show just after it starts (prices from $65 for nonmembers).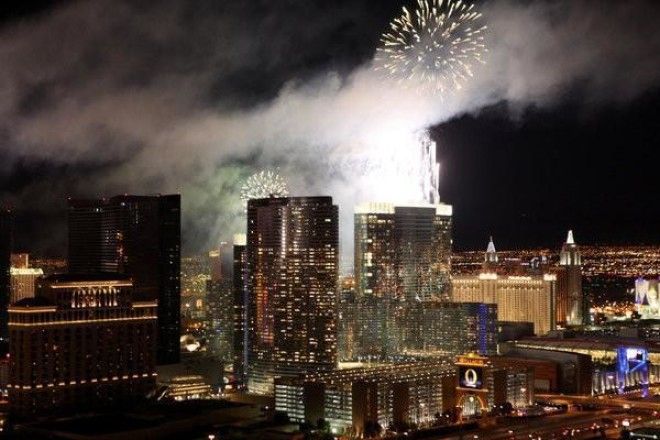 Fireworks along the Strip in Las Vegas.
Las Vegas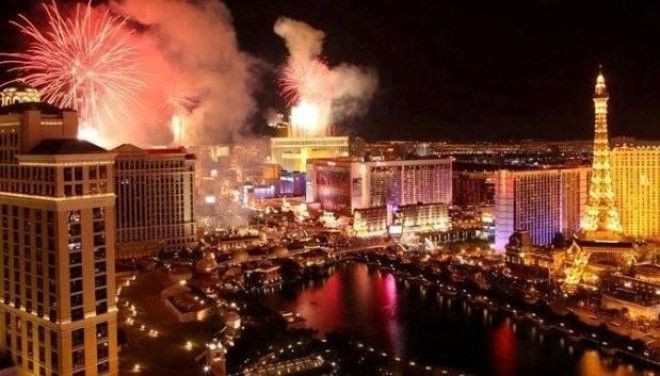 More than 330,000 travelers are expected this year to celebrate New Year's Eve, according to the Las Vegas Convention and Visitors Authority, and there's plenty of celebrating happening. The Strip gets flooded with partyers as soon as it begins shutting down to vehicles at 3 p.m., and at midnight, seven resorts including Caesars Palace and the Venetian simultaneously unleash fireworks displays from their rooftops.
A glamorous way to take in the spectacle may be from on the High Roller, which at 550 feet tall is the world's tallest observation wheel. It's at the LINQ Promenade at the center of the Strip, and those who buy a ticket for a seat in one of its cabins get a midnight Champagne toast; each cabin also has a full bar (prices from $250).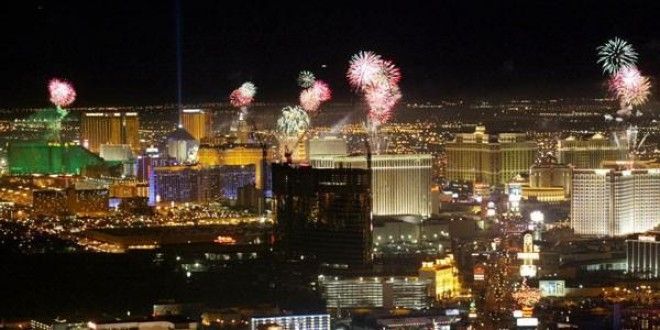 The several notable musical performances that evening are another draw: Maroon 5 is playing at the Mandalay Bay Events Center, Bruno Mars is at the Cosmopolitan of Las Vegas, and Carly Rae Jepsen is at the Venetian. Celine Dion and Britney Spears both have regular Las Vegas shows at Caesars Palace and Planet Hollywood respectively and will be performing on New Year's Eve as well.
It's not quiet off the Strip either: TributePalooza is happening at Freemont Street Experience in downtown Las Vegas. Here, 13 cover brands like the Red Not Chili Peppers who play music by the Red Hot Chili Peppers will perform on three different stages ($30 for tickets purchased by Dec. 25; $40 thereafter).
New Orleans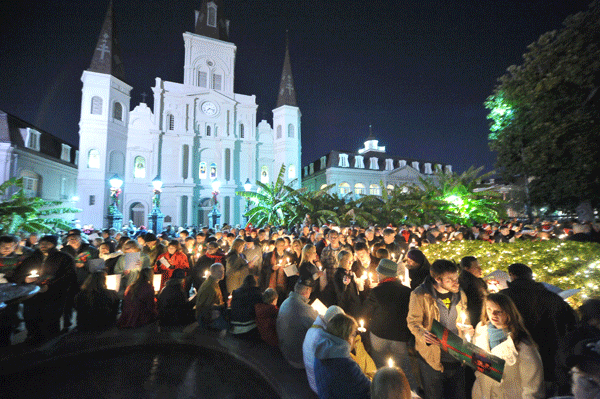 New Year's Eve action in the Big Easy unfolds in the historic French Quarter where revelers are out and about crowding the narrow streets. Crescent City Countdown Club, a nonprofit formed after Hurricane Katrina to produce and preserve the city's New Year's Eve traditions, puts up an impressive fireworks display over the Mississippi River in the 15 minutes leading up to the new year. At midnight itself, an eight-foot-tall fleur-de-lis — a symbol of New Orleans courage that's adorned with aluminum ribbons and LED lights — drops in Jackson Square in the heart of the French Quarter.
The Crescent Street Countdown Club also organizes the scene on nearby Decatur Street where a lineup of local bands play funk music from 9 p.m. on to an audience that can't but help break out in dance to the upbeat rhythms. The free celebration begins this year with a performance from the guitarist and singer Luke Winslow-King, and the headliner is Cyril Neville, the youngest of the Neville Brothers, who are one of the city's most famous musical families.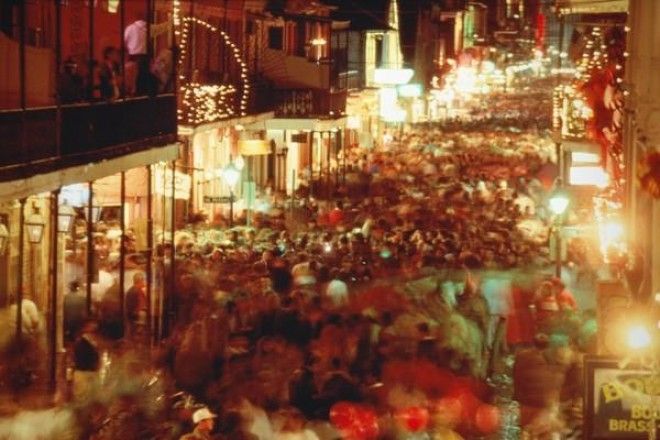 Children in New Orleans aren't left out of ringing in 2016, but the festivities for them happen earlier in the day. The Audubon Zoo has a fete with drinks, party hats and noisemakers, entertainment courtesy of a kids band and a countdown leading up to noon. (Admission from $13.95; kids under 2 are free.) The Louisiana Children's Museum also has a ring-in-2016 party for little ones with a noon countdown that ends with a balloon release and confetti toss (from $10 a person for nonmembers).
Orlando, Fla.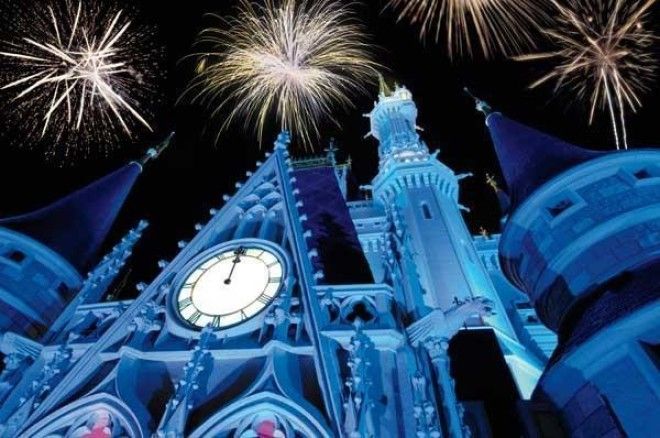 Lavish fireworks shows will make Orlando's skies brighter come Dec. 31. Many of the big parks including Magic Kingdom, Sea World and Universal Studios promise extravagant displays around midnight.
The Atlantic Dance Hall, a 1940s-style nightclub on the Disney Boardwalk, has a dance party with a live big band; attendees get a midnight Champagne toast and have views of the Epcot fireworks show (from $37 a person).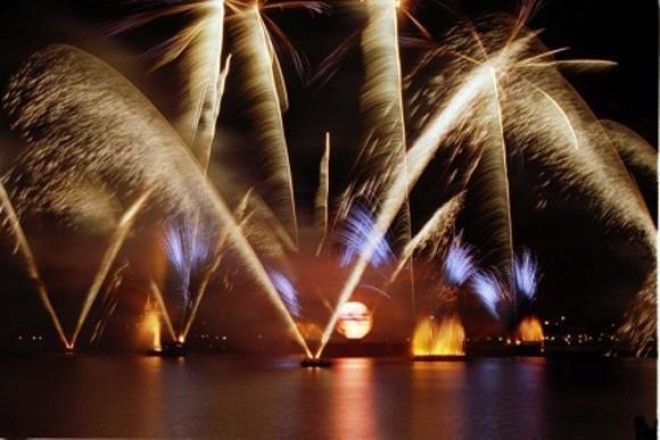 But celebrating in Orlando isn't limited to the parks. There's the more than decade-old New Year's Eve 2016 Party on Church Street in the city's downtown starting at 8 p.m. The brick-lined pedestrian street is home to three bars, and each venue will have its own D.J. for the evening. Also, there will be a stage outside where different D.J.s will play electronic, top 40 and other kinds of dance music. At midnight, an orange ball — the city's version of the one in Times Square — will drop 60 feet from the air, and fireworks will follow (prices from $25).